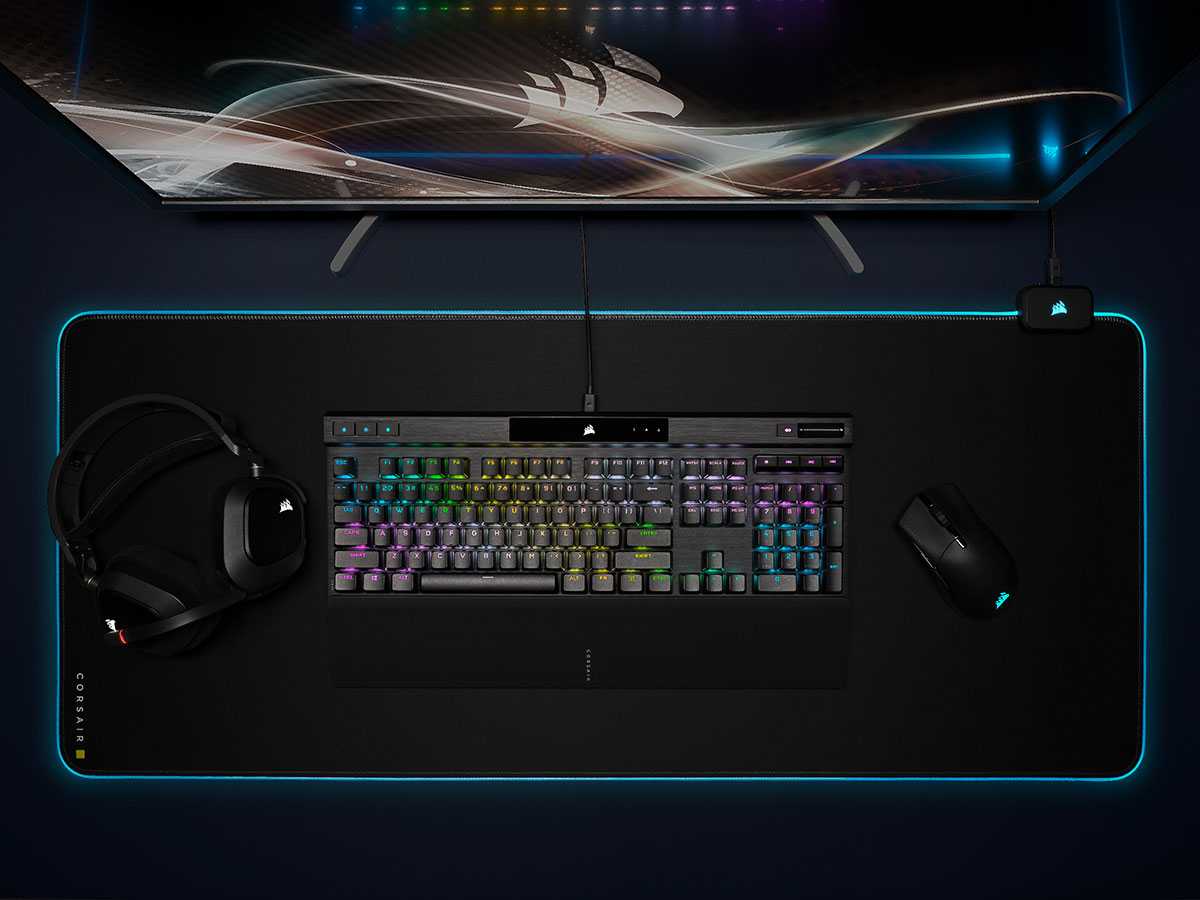 CORSAIR presents the new K60 PRO TKL keyboard with OPX optical switches and a new series of products from the K70 PRO line, let's discover them together in this dedicated article
CORSAIRa leader in the production of high-level accessories for gamers and content creators, today announced a new and extraordinary ten-keyless opto-mechanical keyboard: the K60 PRO KTL.
This stylish keyboard ensures the gaming experience of the K60 PRO model in a compact design without the numeric keypad and ensures superior gaming performance thanks to the OPX ultra-fast opto-mechanical switcheswhich add up to the many professional-level features.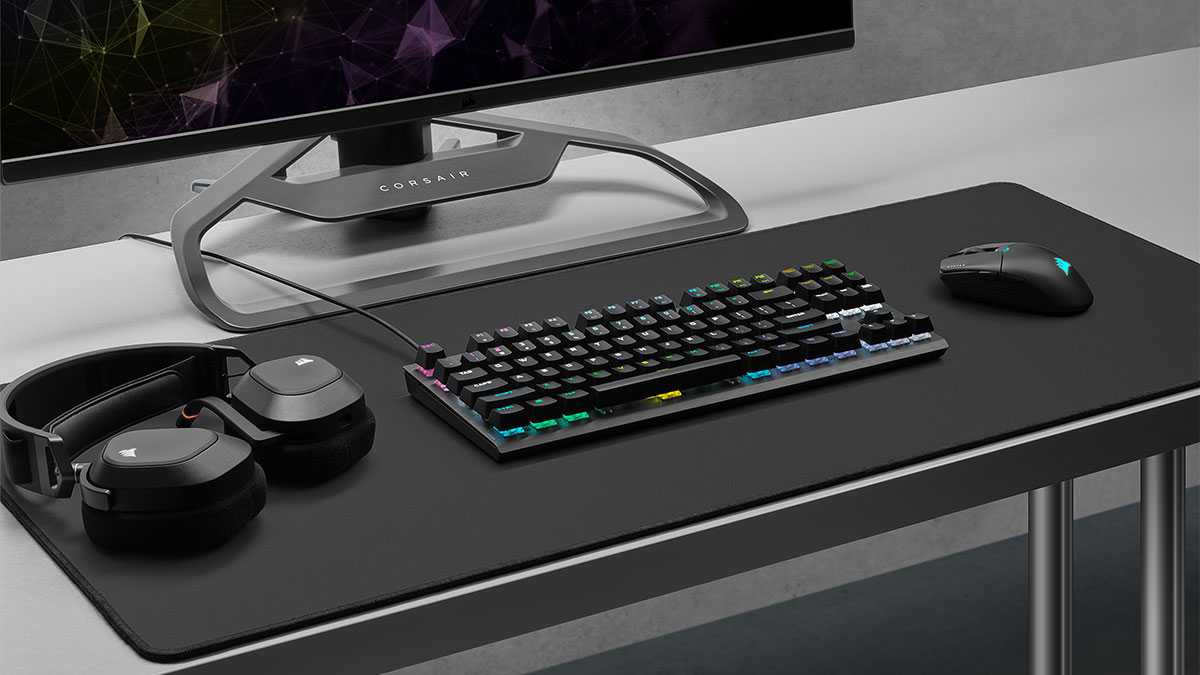 Professional level switch and total white look
These switch professional-grade are integrated into the famous opto-mechanical gaming keyboard K70 PRO OXP. For gamers it is now possible to reap the benefits of OPX switches using the renowned K70 PRO SERIESin the colors black or white.
Plus, a sleek new keyboard total white and from compact design is now available: a white version of the mechanical keyboard K70 PRO MINI WIRELESS with form factor 60%. With these new and extraordinary keyboards at your disposal, victory is assured.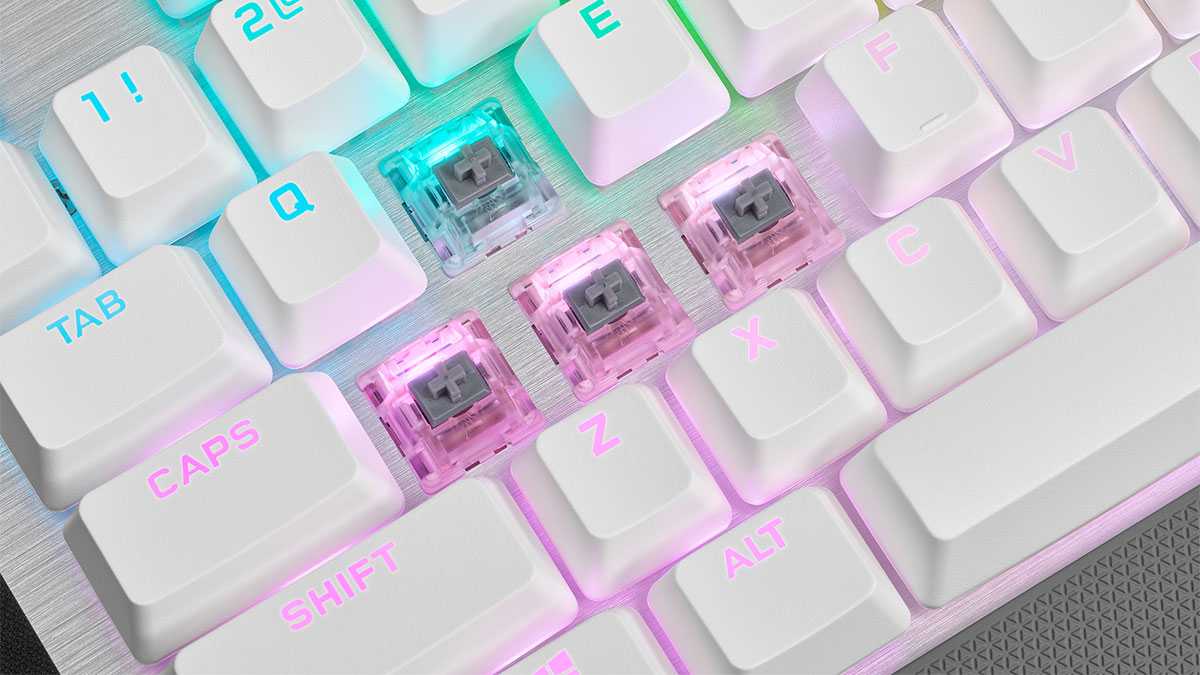 K60 PRO TKL
The K60 PRO TKL is equipped with OPX ultra-fast opto-mechanical switchesfor exceptional performance and fast recording of inputs thanks to the short actuation distance of solo 1 mm. The ride incredibly fluid and linear, rapidity of action and high reactivity make it the ideal solution for competitive gaming experiences and natural typing.
Not only that: the switches are guaranteed for 150 million characters. Integrated within the durable aluminum chassis of the K60 PRO TKL, these switches allow you to take your gaming sessions to the next level, with performance guaranteed for years.
In addition to the exceptional optical switches, the K60 PRO TKL includes all the distinctive features of an ad gaming keyboard high performancethe. Thanks to form factor without numeric keypadis suitable for any space, and is equipped with a practical cable USB Type-C able to ensure a Hyper-polling a 8.000 Hzfor higher level inputs.
It is also equipped not only with resistant keycaps in polycarbonate, which offer an incredible and brilliant illumination RGB for single key, but also of practical hotkeys ideal for checking multimedia content, volume and integrated functions. Adjust and customize RGB lighting via the powerful and versatile software CORSAIR iCUEwhich allows you to map keys, program macros and integrate synchronized lighting with a selection of game titles.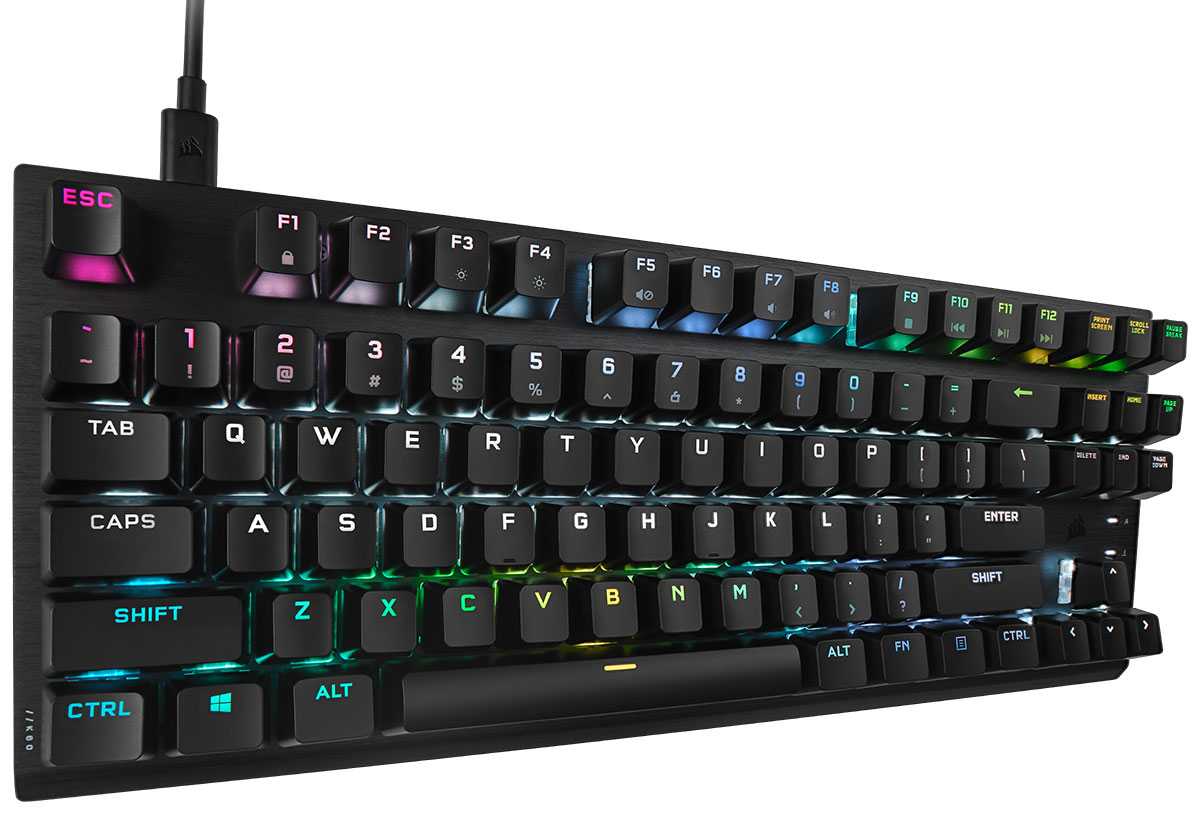 K70 FOR OPX
Even in the model K70 FOR OPX the switch OPXwhich complete the set of professional-level features that characterize the entire range of CORSAIR keyboards equipped with optical switches.
Technology Hyper-Processing AXONcapable of transmitting tactile feedback up to 8 times fasterand standard gaming keyboards, a dedicated tournament mode switch and a variety of winning features make the K70 PRO OPX the perfect ally to triumph in the toughest competitions, with an elegant design available in white or black color.
K70 PRO MINI WIRELESS
Finally, an additional keyboard with look total white: the new mechanical gaming keyboard K70 PRO MINI WIRELESS with form factor 60%. This fully customizable and compact keyboard is now available in a brand new and brilliant design and represents the ideal solution for your modern gaming station, wherever you go.

Availability, warranty and prices
It's possible buy the opto-mechanical gaming keyboard without a numeric keypad K60 PRO TKL RGBthe opto-mechanical gaming keyboard K70 PRO RGB and the gaming keyboard 60% mechanics K70 PRO MINI WIRELESS through the network of authorized resellers and distributors present all over the world.
The keyboards are covered by a two-year warranty and by the services of customer service and technical support available worldwide. For the updated prices keyboards see website or contact i local sales or PR representatives.
What do you think of this new K60 PRO TKL keyboard, with OPX optical switches and a new product series from CORSAIR's K70 PRO line? Let us know below in the comments. Don't forget to follow us on our Instagram page, on all our other social networks and to stay connected on TechGameWorld.com.
CORSAIR article: presents the new K60 PRO TKL keyboard comes from TechGameWorld.com.