The COTY 2020 event has ended, and has brought with it a nice surprise for the Peugeot 208: we are now officially talking about the new car of the year.
The award ceremony Car of the Year took place in exceptional conditions at the Palexpo on Monday 2 March. Behind closed doors, the event was broadcast live on the Geneva International Motor Show website and on the #GimsSwiss Facebook page. But Peugeot will certainly rejoice in the event: in fact the Peugeot 208 took home the coveted prize.
A jury of 60 journalists elected the Peugeot 208 "Car of the Year" ahead of the other six finalists. The car stood out from the competition thanks to its exceptional choice of powertrains, which includes an electric version alongside traditional petrol and diesel engines. Once the winner is announced, Frank Janssen (which you will find a little further on, in a photo that portrays him rightly happy), president of the jury and automotive journalist of the German magazine Stern, had the opportunity to speak with Jean-Philippe Imparato, director of the Peugeot brand, via videoconference.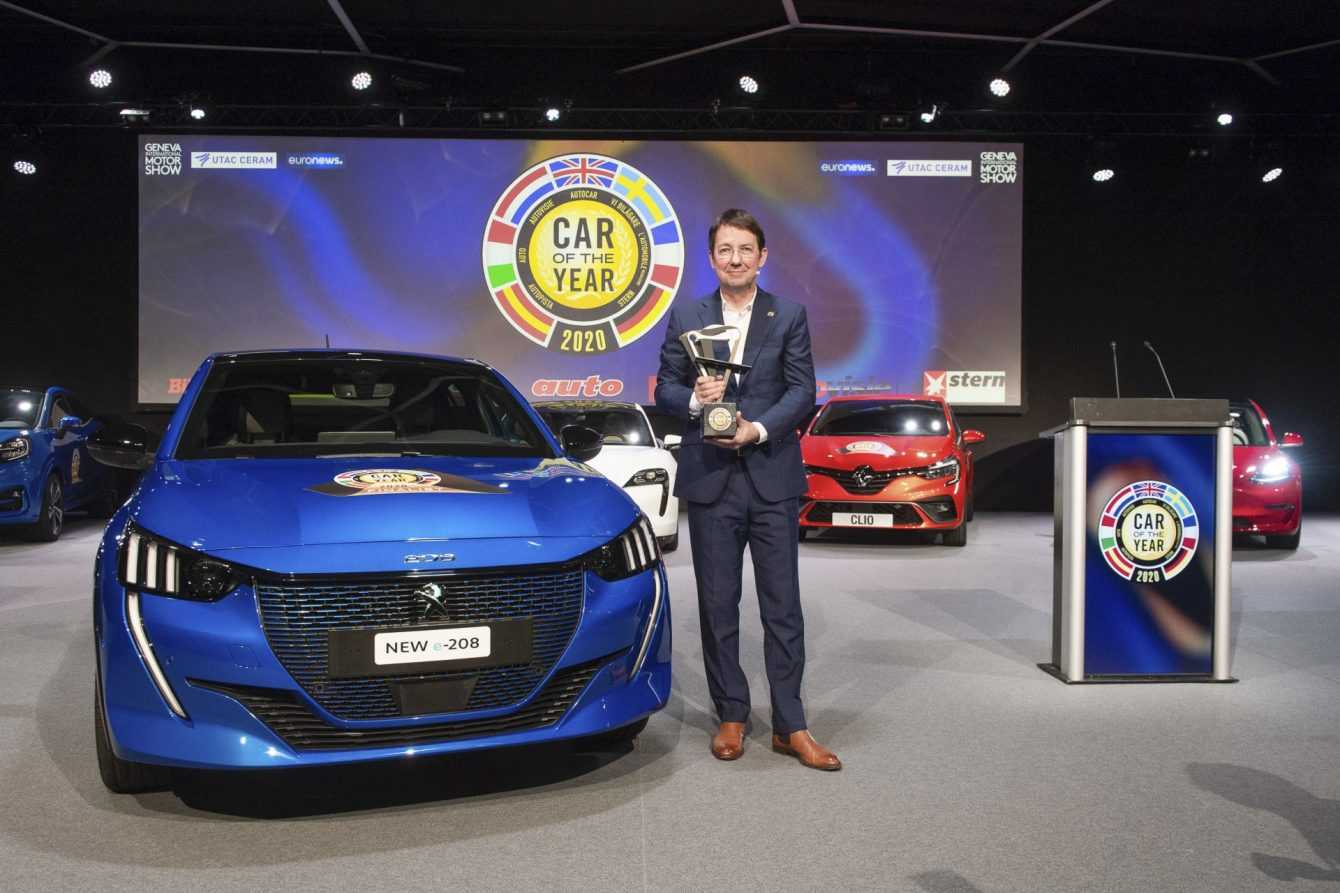 Not present on site, Mr. Imparato was able to react directly to the announcement with these words:
We are delighted that Peugeot 208 has been awarded Car of the Year.
And it's great to be recognized as such an expert jury of this kind. After COTY 2020, obviously now we are looking at the 2021 edition.