Advertising an event, activity or place is not always easy. To our rescue comes DesignCap, the online software that allows us to create advertising banners completely free. Let's see how it performed in our review
One of the main problems for an emerging company or for a public event is certainly advertising. To find qualified personnel that manages to create captivating advertising banners is not easy and certainly it requires a not insignificant investment. DesignCap comes to our aid, providing us with a online service for the creation of advertising banners completely free! But will it be good software or will it have flaws? Let's start this review and find out together.
DesignCap: simplicity in the online creation of advertising banners | Review
One thing that immediately strikes the user's eye is simplicity and cleanliness which can be seen on the work surface. The latter in fact provides a large area entirely dedicated to work where we are going to modify our project. On the left we can see several retractable menus that will allow us to insert texts, clipart, backgrounds or even images of our choice. Of fundamental importance is the section "Template" which incorporates multiple ready-to-use templates.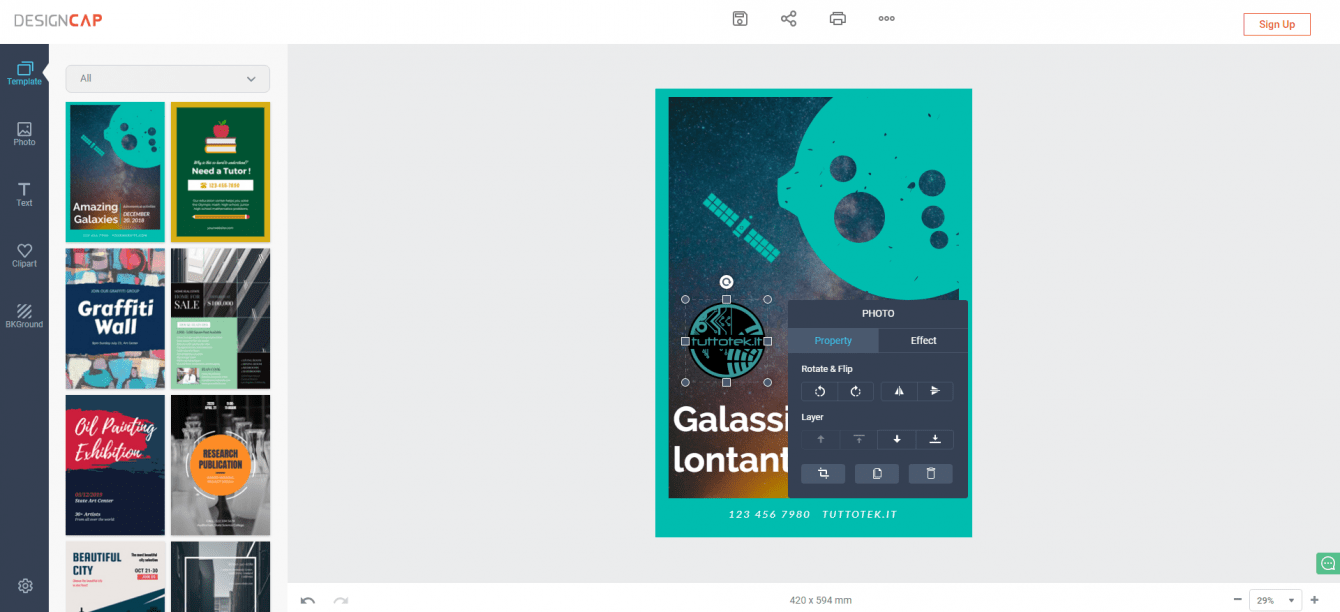 This simplicity in the plan is also carried over into the work we are going to elaborate. Certainly, by choosing a project among those present on the site, all we will have to do is modify the texts to our liking to make it personal. However, even if we choose to create a banner from scratch, our work will take nothing more than a few minutes. It is important to point out that no advertising skills are required, much less do you have to have skills with specific software. All you will need is a lot of imagination.
DesignCap: an impressive library to create your own advertising banners | Review
What is most surprising is the wide choice that can be made on this software for creating online advertising banners. In fact, DesignCap is equipped with a vast library to say the least, both in terms of clipart and ready-to-use projects. We will be able to find really everything, from that to sponsor an astronomical event to that to sponsor our gym, from an election poster to a banner for a sporting event.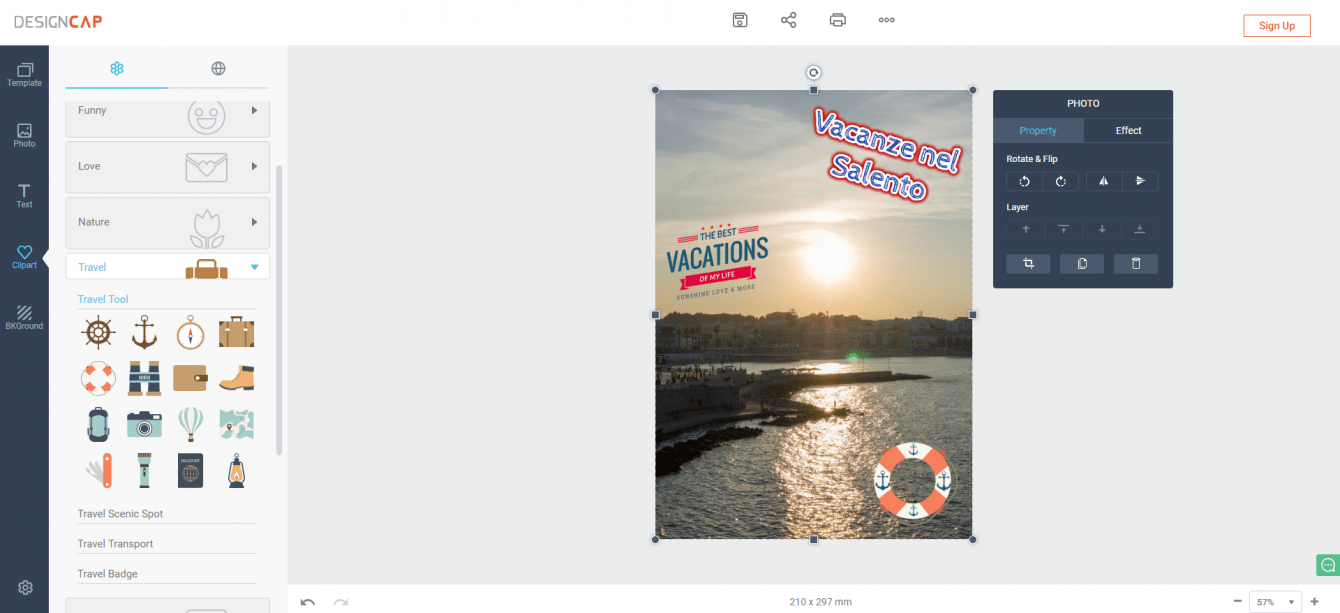 The choice is really wide and makes this online software an indispensable resource for every user. In addition to such a vast library there is the possibility of being able to modify every little detail of our projects. It will in fact be possible to increase or decrease the various dimensions of our various levels of work and writing, set the colors of our choice and even make each single level more or less opaque. Wide choice and customization therefore make this software truly a great program.
DesignCap: final conclusions on this online software | Review
We are now reaching the end of this review and it is time to draw some conclusions regarding DesignCap. While it's not quite complex software in its structure, it is precisely this simplicity that makes it a truly valid product, especially for the many who are unfamiliar with graphics programs. There ease of operation with the same and the clarity with which it is organized make it a good product.
To all this is added the possibility of being able to choose between a large number of projects already preset, simplifying the user's work to a minimum. However, if you decide to opt for a more particular and singular work, the extensive DesignCap library comes to our rescue, both in terms of clipart and textual design, making this good product even better and reliable. This online software is therefore recommended for anyone who is new to graphic programs and wants to create a good advertising banner without wanting to spend a single cent.
That's all for this review. If you are interested in testing this program, clicking here you will access the official product page. If, on the other hand, you are also interested in a good online image editor, by clicking here you can read our review on Fotor. In order not to miss future reviews regarding the software world, keep following the pages of techgameworld.com!
Points in favor
High simplicity
Cleaning the workbench
Huge library
Completely free
Points against
Absence of a view with all levels