Let's find out together, in this short guide, what are the best answers to give in the Free Battle of Digimon Survive to get Deltamon: our collection of Digimon expands
Released on a surprisingly low note, Digimon Survive is the new iteration of the Pokémon "rival" franchise that recently arrived on PS4, Xbox One, PC and Nintendo Switch. developed by Hyde and published by Bandai Namco Entertainment. Born from the mix between a Visual Novel and a turn-based strategic JRPG, whose combat system takes place on a virtual grid on which our favorite creatures move, strong with accessories and enhancements of various kinds, the title was originally shown in 2018 , only to be postponed due to the Coronavirus pandemic. We are currently working to bring you, as soon as possible, a review that best encapsulates our views on Digimon Survive. In the meantime, we would like to introduce you to the game with some guides created step by step, with the hope of being able to bring you closer to a title that, although currently based on the first ten hours of play, it really seems to deserve a lot of love.
One, two, three… heads?
In a guide created a few days ago, which you can find at this link, we have already explained how to get Gazimon, the first Digimon in this chapter to have a capture percentage other than 100%. In fact, immediately after the end of the tutorial, things get very complicated and making sure that the colorful creatures become our allies will no longer be so simple. In fact, we will have to undertake a negotiation (in a very similar way to what happens in Shin Megami Tensei), respond appropriately to some questions posed by the opposing Digimon, following a not very clear criterion of affinity to their character (find here a short guide that tries to make sense of it). It will not be easy to understand which is the most appropriate answer to give, and that is why we come into play! Let's find out how to get Deltamon in Digimon Survive!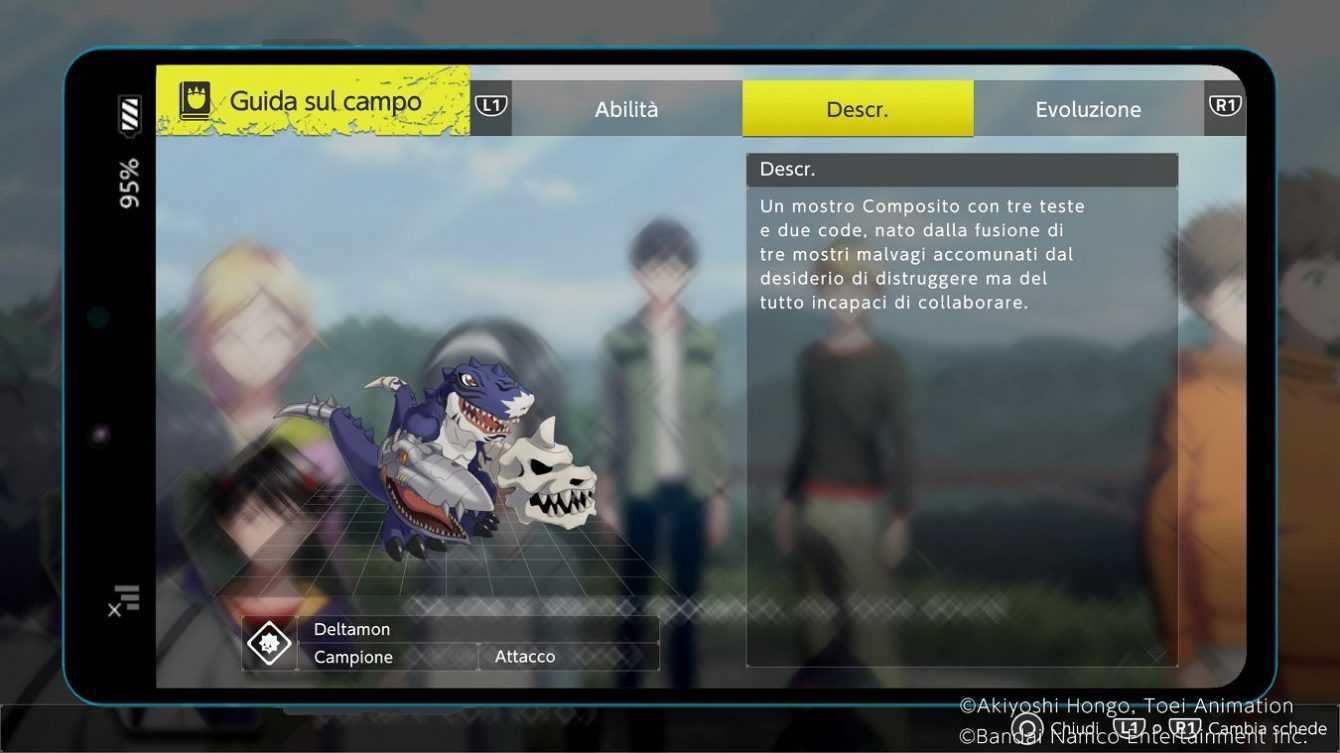 Some information | Digimon Survive: Best Answers to Get Deltamon
Deltamon is a Digimon of Attack type and Champion level. Aesthetically very inspired, the creature is a kind of dinosaur with two other heads attached, one metallic and one skeletal. In addition to his basic attack, his active ability is called "Triple Strength" and his passive skill is "Triple Dash", which gives a low chance of making three attacks instead of one during the attack.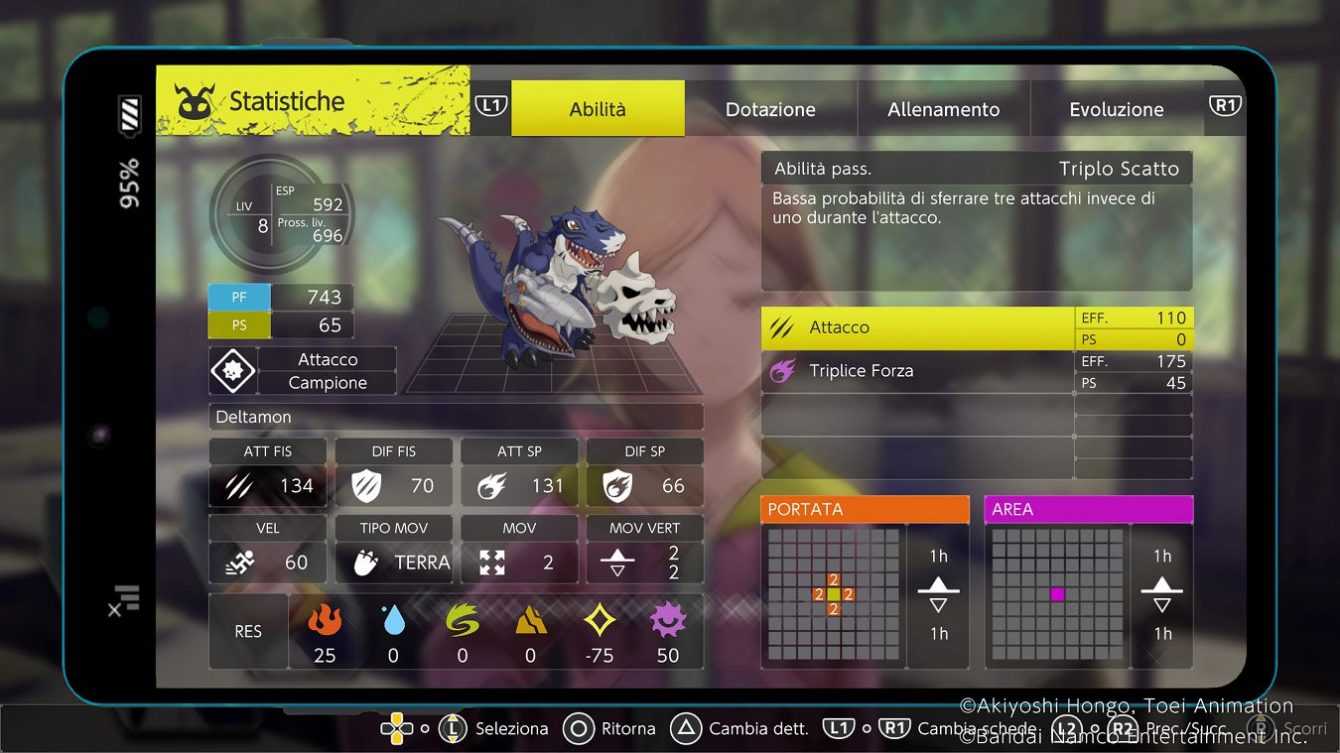 Questions and Answers | Digimon Survive: Best Answers to Get Deltamon
Below you will find the best answers to the various interactions that Deltamon will propose to you if and when you decide to try to make him your friend:
This is my territory! Leave the food you have and go!
Arrrrgh! Graaaaaargh! Why is everyone standing between my feet?!?
There is nothing better than taking a nap after gorging yourself! Do you agree?
All I want to do is have fun! That's the way it is for you too, right?
What a fragile creature! Do you eat enough meat?
I will pulverize you! Uah ha ha ha ha ha!
Uuurgh… Having to wait makes me freak out!
Good fun!
And these were the best answers for getting Deltamon in Digimon Survive. Let us know how many attempts it took you to have him in your ranks below in the comments, we will continue to keep you updated with all the news, guides and reviews on videogame and tech! And if you are interested in game keys at affordable prices, we recommend that you take a look at the InstantGaming catalog!