Netflix wins the franchise of Cena con delitto – Knives out for 400 million dollars: two sequels will arrive on the platform
The incredible success of Dinner with crime – Knives out, a film halfway between the yellow and the comedy of 2019, has led to a real war to grab the sequel rights. The wait is over, because the streaming giant Netflix bought the franchise for the modest sum of $ 400 million.
This is a great investment, compared to the 40 million spent on the first chapter. Dinner with Murder – Knives out then managed to earn $ 311.4 million, with the production of Media Rights Capital and the distribution of Lionsgate. Considering these numbers, the success of the next two chapters is almost certainly assured.
Netflix for the two sequels to Cena con delitto
As Deadline reveals to us, they will therefore arrive on Netflix well two sequels, which will once again see the protagonist detective Benoît Blanc grappling with new mysteries to solve – after discovering the killer of wealthy novelist Harlan Thrombey (Christopher Plummer). Daniel Craig was then confirmed as the protagonist, as was director Rian Johnson. Johnson will also produce what we can now call a saga, alongside Ram Bergman.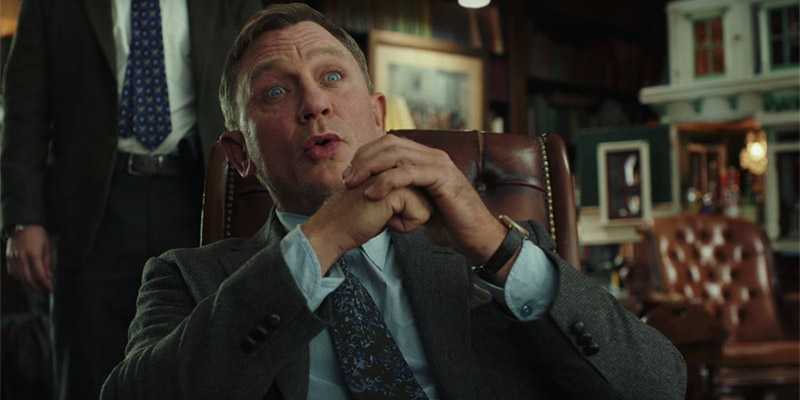 With its offering, Netflix managed to beat two giants like Apple and Amazon. In any case, the sequels would have been released directly in streaming, thus giving up the debut in the room. Which, given the times we are living in, seems quite natural to us.
Shooting for Knives out 2 will begin next June 28 in Greece, and both films should debut on the streaming platform in the course of 2022. We still do not know who will be part of the cast with Daniel Craig. Considering the stars involved in the previous chapter (Chris Evans, Jamie Lee Curtis, Toni Collette and many more), we are sure that this too will not be outdone!
Keep following us on this page to not miss all the news on cinema and TV series!