2021 starts with a journey through time: the characters of Cave Club, the new Mattel dolls, have arrived directly from prehistoric times
Prehistory is undoubtedly one of the periods of the time line that still continues to fascinate young and old alike. Historians and scientists have written thousands of books about what it must have been like to live in the time of the dinosaurs, but let's leave history aside for a moment and try to travel with the imagination and imagine what prehistory would be like seen through the eyes of little girls. In fact, even the smallest ones love to explore and try their hand at intrepid adventures and why not take them back in time to experience them directly with the first friends in history?
Cave Club is a group of nice friends who live in the period of the caves, but who are by no means behind the times: in fact they love to play, sing and dance, like real stars of prehistory, who don't give up on intrepid adventures… Jurassic! Tella, Fernessa, Roaralai, Emberly and their friend Slate are waiting for the most enterprising girls to live in the adventurous world of prehistory, with a touch of fantasy and fun!
Directly from prehistoric times, the characters of Cave Club arrive
Each doll in this assortment represents a protagonist of the animated series aired on YouTube Kids and is always in the company of his own baby dinosaur: Emberly she is the first inventor in history and is always in the company of the baby velociraptor Smell, Roaralai she was raised by saber-toothed tigers who made her curious and adventurous, always together with the baby tiger Ferrell, Fernessa he loves to take care of plants and animals, also taking advice from the baby pterodactyl Ptilly, Tella he can predict the future, having fun with the baby wolf Hunch, Slate is the most creative of the group and loves to draw graffiti together with the baby parrot Taggy… And new friends will be arriving soon, including Bashley e Rockelle!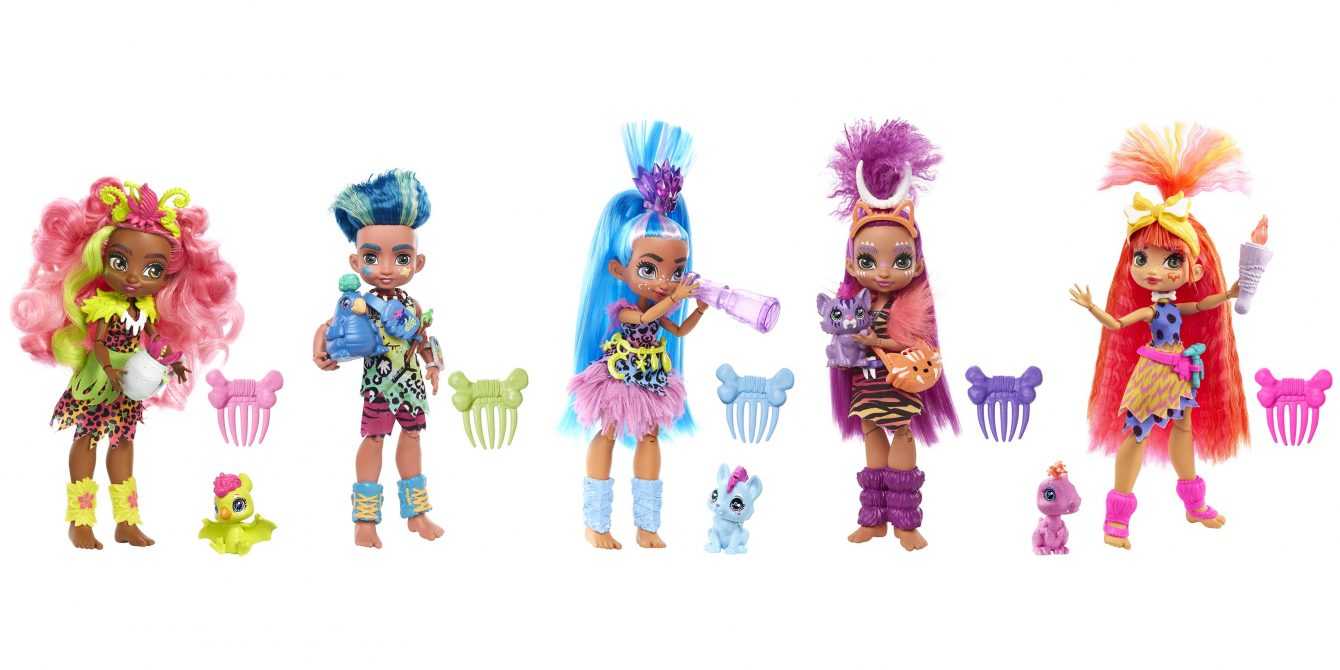 With flexible elbows, wrists and knees, kids can help characters avoid a T-rex, dodge a lava geyser, or have fun on their next adventure! Returning with the imagination to the dawn of time is possible with Cave Club dolls and toys: children can play with their favorite little caveman, or collect them all, to invent new stories every time with the whole gang!
The new dolls are available at a recommended price of € 19.99! We remind you to keep following the techgameworld.com pages to stay up to date on the world of collecting, gaming and much more!