Being able to travel and always have your computer in your hands is certainly the dream of many, but which ones are the best laptops? The answer is difficult, there is no single model, it clearly depends on your needs. The first subdivision, therefore, derives from the need to find the right product for their purposes, soon after, however, comes the price. Imagine, in fact, that you need a business notebook, with needs certainly different from one from gaming or created for the video editing. Each laptop has its own purpose and, therefore, suggesting just one model would be impossible. Although, in fact, they all work in a similar way, each is optimized for some specific function.
Today, therefore, we are not here to suggest a model, but one list of the best notebooks divided by type of use, from smart working, to gaming to editing. If you want to find out which is the best laptop suitable for your needs, continue reading our article, with the best alternatives updated in November.
Best Gaming Laptops 2021
Best Notebooks for Video / Photo Editing 2021
Best Cheap Laptops 2021
Best gaming laptops 2021
Let's start ours right away list of the best laptops of 2021, with gaming ones. These are laptops with very special features, suitable for gaming, but less, perhaps, for comfort. In general we find products quite heavy and not very compact with components from high range. Often, the appearance is also quite attractive and uncommon, although this does not apply to every notebook. Prices are also not entirely contained, especially in this period. So let's go see them in detail.
Asus ROG Zephyrus G15: our pick
Let's start the dance in the drafting of our article on best laptops of 2021 starting from our gaming choice. Our number one isAsus ROG Zephyrus G15, a gaming laptop with CPU AMD Ryzen 9 5900HS (o Ryzen 7 5800HS), scheda video Nvidia RTX 3080 (o RTX 3060), fino a 32 GB of RAM is one 15.5 inch QHD screen with a refresh of 165Hz. The product certainly has excellent performance, with a price quite in the norm for the characteristics. The appearance is quite elegant, although it is an Asus ROG and the battery also has an interesting life. The only flaws are the absence of the numeric keypad and the camera.
Best gaming notebooks: Alienware m15 R6
We continue our collection of best gaming notebooks with the Alienware m15 R6. The solution is downright powerful, albeit a bit cumbersome. Despite this, it presents a decidedly intriguing look, especially for those who love the gaming style. Speaking of equipment, the solution features a Intel i7 11800H, a video card Nvidia GeForce RTX 3080, as far as 32GB di RAM DDR4 and a display QHD which manages to reach 360Hz. The only flaw is the battery which, compared to other models, does not have an exceptional duration, not to mention the fairly high price.
Click here to buy the Alienware m15 R6
Asus ROG Strix G15 Scar: the best AMD Ryzen choice
In our selection of best gaming laptops 2021, certainly could not miss a solution equipped with AMD cards. In this case, we have chosen theAsus ROG Strix G15 Scar. It is a product equipped with AMD Ryzen 9 5900HX, Video Card RTX 3080, 16 GB of RAM and a 15.4-inch FHD display with a refresh di 300Hz. It is a decidedly presenting product, with excellent capabilities, with good autonomy and a fairly low cost compared to other models. The only real flaw is the size: it is a "not too portable" laptop.
Lenovo Legion 5 Pro: a classic style
Per wrap up our list of the best gaming laptops of 2021, we present the Lenovo Legio 5 Pro. It is a pretty handset compact and with a much more classic and contained style, perfect, therefore, also for more office workstations. In this case we have a processor AMD Ryzen 7 5800H, an Nvidia GeForce RTX 3070 card (or RTX 3060), 16GB of 3200MHz DDR4 RAM and a 16-inch screen, with refresh di 165Hz and a resolution of 2560 x 1600 p.
Click here to buy Lenovo Legion 5 Pro.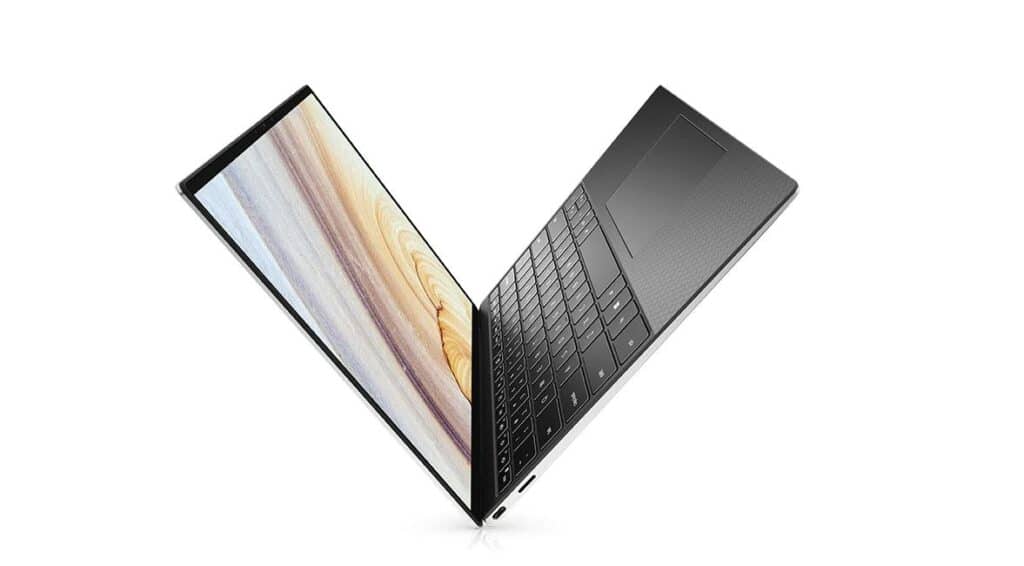 Best laptops for smart working 2021
We continue our long list of the best laptops of 2021, with the selection of products suitable for smart working. In this case we are talking about laptops that have to perform "less demanding" activities, but for much longer times. In fact, business notebooks often have to work with simple files, which do not require particular graphic efforts, but need to hold up for many hours. On average, in fact, they must be able to stay turned on for at least 8 hours, without giving too many signs of abating. Let's move on to less bulky solutions, which can be transported without too much difficulty.
Dell XPS 15: our pick
Wins the award for the best 2021 notebooks for smart working, the Dell XPS 15. It is as compact as it is powerful, giving you everything you need for your work. We have Intel i5 or i7 processors, an integrated Intel UHD 620 video card that can improve into a dedicated GTX 1650. Up to 32GB of RAM, an FHD monitor that, in the most powerful version becomes a 15-inch 4k. The storage space ranges from 256GB to 1TB of SSD. This is a perfect laptop for your working days which, if necessary, can also become a small support for small editing and mini games.
The choice for those on the move: Dell XPS 13
Among the best 2021 notebooks dedicated to smart working, could not miss a solution that is easy to carry, but still good to work. Let's talk about Dell XPS 13, a contained model, with a 13.3-inch screen, available in FHD or 4k. In support there are a 8th generation Intel i5 or i7 processor, as far as 16 GB of RAM and a storage space from 256GB a 1TB. We have excellent autonomy, a good webcam suitable for video conferencing and a great display. It is a perfect solution for those who need to have a convenient and compact solution that guarantees them to show their presentations and guarantee their presence in the various online conferences.
Best Pocket Notebooks: Microsoft Surface Book 2
For those who need a pocket notebook, we suggest among the best the Microsoft Surface Book 2. This is a 2 in 1 solution, which could meet many needs. Specifically we have an Intel Core processor i5 7300U (o un i7 8650U). One solution features the simple Intel UHD 620 integrated graphics card, but you can have the model with GeForce MX150 for better performance. Ram up to 16GB and storage space from 256GB to 1TB of SSD. Single against? The price, which is not exactly among the lowest around.
Lenovo ThinkPad X1 Carbon – the best for office
Let's continue with an ultra-thin solution, able to always offer interesting performances for the job. In this case, among the best 2021 notebooks suitable for smart working, we find the Lenovo ThinkPad X1 Carbon. We are faced with a solution with CPU Intel Core I7 7600U vPro, an Intel HD 620 integrated graphics card, 16GB RAM, a 14-inch display, with 2560x1440p resolution and 1TB SSD. Excellent touchpad, compact size, low weight. It is a laptop capable of performing perfectly in the workplace, thanks also to a good autonomy that exceeds 15 hours.
Best notebooks for smart working by Apple: MacBook Pro 16
Could not miss the best solution for Apple lovers. Among the best 2021 notebooks dedicated to work, we must absolutely mention the MacBook Pro 16. It is one of the best solutions by Apple, with a processor Intel Core i7 o i9, una scheda video AMD Radeon Pro 5500M (o 5300M), up to 64GB of RAM, a 16-inch screen, with resolution 3072 × 1920, with 226 ppi and a storage space of up to 8TB. The configuration is undoubtedly one of the most powerful that will allow you to work without any kind of problem. Outstanding screen resolution, excellent performance. The flaw? The price. Unfortunately, although it is true it is perhaps the best solution, it is also the most expensive solution.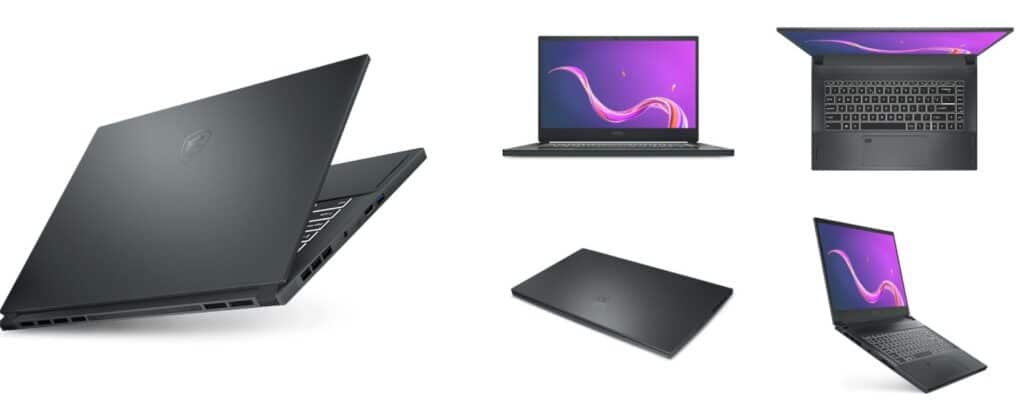 Best Laptops for Video Editing 2021
Let's move on in our selection of best laptops of 2021, bringing to light the best solutions for the graphics and theediting video. In this case, therefore, we are talking about very powerful solutions, which must interface with different programs, such as, for example, the package Autocad. They are fast and performing solutions, ready to give their best even if used at 100%. We need to have many cores and a good number of gigabytes of RAM. Clearly, the SSD also becomes important, although it is not of a strong impact in mere rendering, but still a contribution to all the surrounding actions.
MSI Creator 15: our choice
Among the best laptops of 2021 suitable for video editing, we find the MSI Creator 15. It is a complete and powerful solution, capable of responding to every need. In its most powerful version, we find a processor Intel i7 10875H, a screen IPS and 15.6 ", a graphics card RTX 3070 Max-Q (or RTX 3060) and up to 64GB of RAM. The storage space consists of a 2TB PCIe M.2 SSD. Of course we are talking about a solution that is anything but economic, but which I will be able to give you excellent results during use.
Best laptops 2021 for photo editing from Apple: MacBook Air
Could not miss the MacBook Air as a solution from Apple. In this case we have one Apple M1 CPU, with integrated graphics card, up to 16GB of RAM and a 13.3 "Retina display, 2560x1600p. It is a perfect solution for photo editing, both for the excellent compatibility of Apple systems with rendering software, and for the price. Compared to many of its competitors, the device, in fact, has a lower price threshold. Also good battery life and low noise, to the detriment, however, of a not excellent ventilation.
Asus Zenbook Pro Duo: for OLED lovers
In the list of the best notebooks for editing, theAsus Zenbook Pro Duo 15 OLED. It is not only a powerful solution, but also equipped with a display,…