Electronic Arts e Marvel Entertainment have announced a new collaboration that aims to bring a new cast of Heroes of FIFA Ultimate Team on the occasion of the arrival of the new FIFA 23. Here are the details of the new collaboration announced this week:
EA and Marvel team up to bring soccer heroes back to FIFA 23 Ultimate Team
The new collaboration joins the boundaries of comics and football fandom. The Marvel artists, in fact, will bring football heroes back to the field in FIFA 23 Ultimate Team featuring designs inspired by Marvel superheroes to celebrate the most important and exciting moments of their career.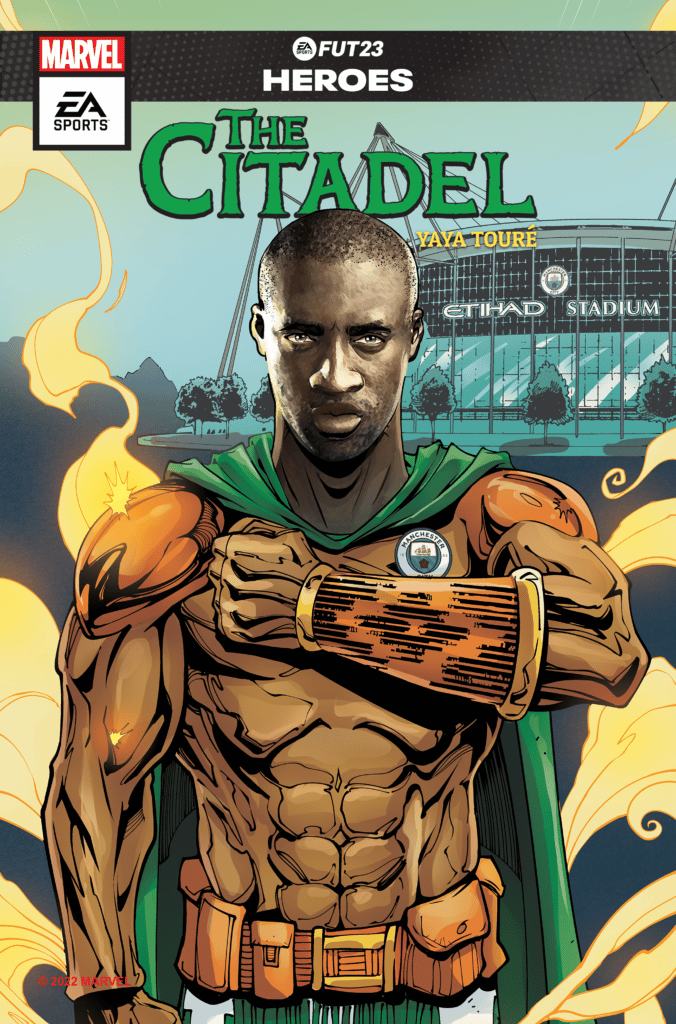 The collaboration between EA and Marvel for the future FIFA 23 will also lead to the creation of special objects related to the heroes of football immortalized as heroes of Marvel. It should also be noted that by pre-ordering FIFA 23 Ultimate Edition by August 21st it will be possible to receive a Limited-time item FIFA World Cup Hero in addition to a number of other benefits.
For all the details you can consult the FIFA 23 website. We remind you that FIFA 23 is out on September 30th. The game can already be pre-ordered via Amazon, from the box below, in physical edition. Further details on the news coming for the title will be released over the next few weeks.