In this piece we tell you about EaseUS Data Recovery Wizard, a really powerful and complete data recovery software. Not only is it possible to recover data and files of all kinds, but it is possible to do it intelligently and even repair some types of corrupt files
We often talk about data recovery programs. This is a sore point why just one wrong click and a lot of important data can be lost. Just a moment of distraction or maybe a wrong choice that a folder gets deleted and looks lost forever. But it's not always the fault of a moment of distraction. It may happen that parts of the hard drive get corrupted and make all data inaccessible. HDDs and SSDs are tested to be very reliable, but some failed drives may still exist anyway intensive use or errors of some kind can compromise the integrity of the data and above all the possibility of accessing this data. Unfortunately, it happens very often even with portable memories such as USB and SD cards, particularly dear to photographers who risk losing entire shooting days. But all is not lost with EaseUS Data Recovery Wizard, a very interesting data recovery software!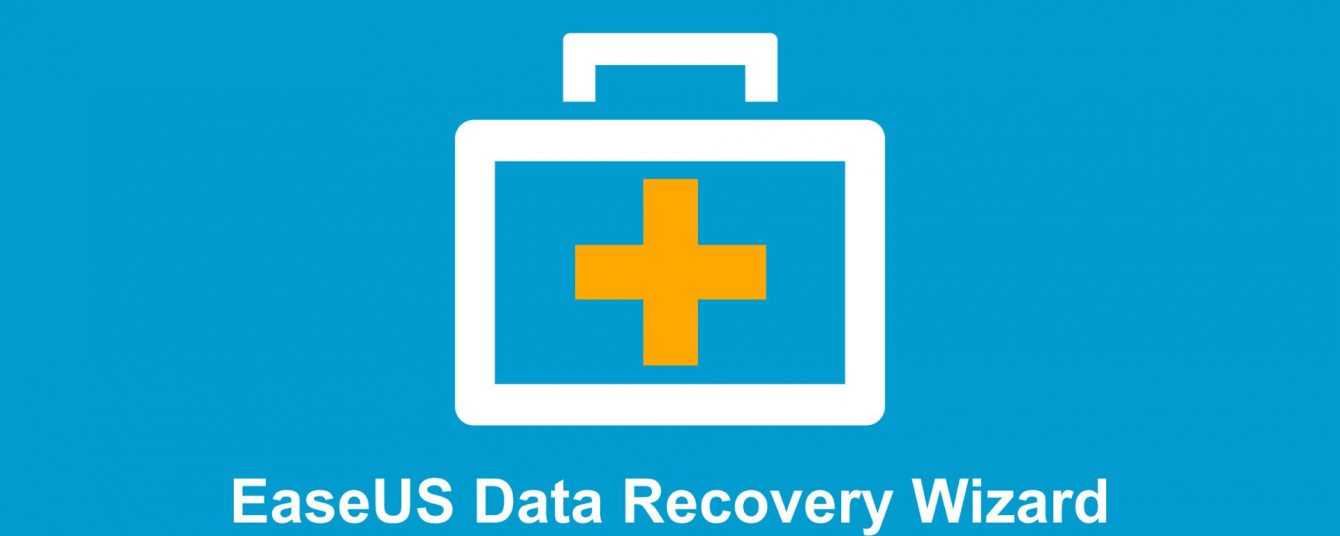 EaseUS Data Recovery Wizard: data recovery from corrupted or formatted disks
What happens when we delete data from a hard drive? Perhaps it is better to understand first of all how they are stored. Data is stored via a binary state of a physical medium – in the case of a hard drive it is the orientation of magnetic fields, while in SSDs and flash memories it is the state of a MOSFET. The state is in fact binary, 0 or 1, there is no empty state. So in fact it is impossible to remove the written data, unless it is overwritten. How does formatting or deleting a file work? Do they all write 0? No. The files on the disk are stored in blocks. Tables are typically used to keep track of the blocks associated with each file. Well by deleting the entries in this table the files are simply "lost" and blocks are freed and made available for overwriting. But the data stays there until the blocks are rewritten. Then they can be recovered. A similar thing happens with corrupted partitions or disks: it is very unlikely that the whole disk is damaged, but if even a small part of the control data is damaged you will lose access to the stored files.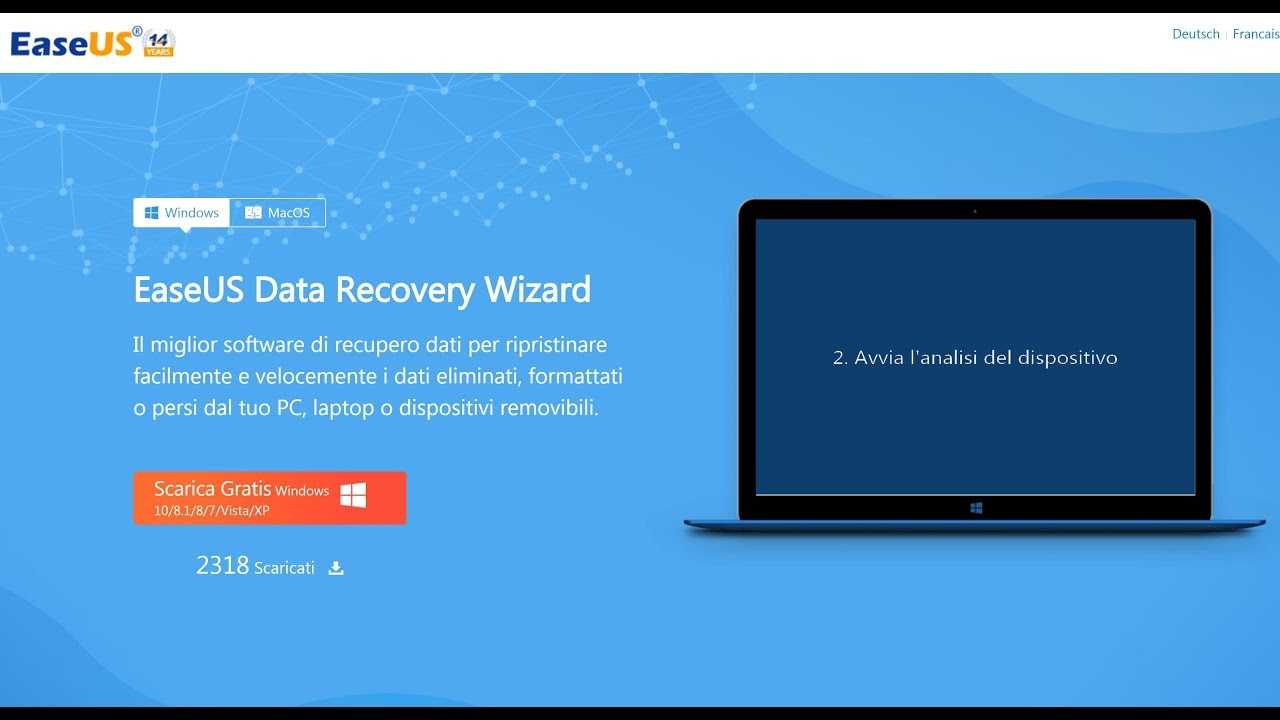 A software like EaseUS Data Recovery Wizard which recovers deleted files essentially scans the memory and tries to rebuild files scattered across the disks by not having access to the index table. The EaseUS Data Recovery Wizard scanning algorithm is very advanced and guarantees excellent reliability, moreover it will be possible to recover files as they are detected. Without waiting until the end of the scan as it usually happens with other programs. Since these procedures are long, this application also allows you to interrupt the procedure and resume it later with more calm.
A good data recovery software also allows you to search files selectively so you can quickly find the most important files. EaseUS Data Recovery Wizard uses labels to group files by type such as photos, documents and audio. We also find another very useful feature which is that of checking the integrity of the files before recovering them. This data recovery software supports over 1000 file types:
Documents: DOC/DOCX, XLS/XLSX, PPT/PPTX, PDF, CWK, HTML/HTM, INDD, EPS, ecc.
Images: JPG/JPEG, TIFF/TIF, PNG, BMP, GIF, PSD, CRW, CR2, NEF, ORF, SR2, MRW, DCR, WMF, RAW, SWF, SVG, RAF, DNG, ecc.
Video: AVI, MOV, MP4, M4V, 3GP, 3G2, WMV, MKV, ASF, FLV, SWF, MPG, RM/RMVB, MPEG, ecc.
Audio: AIF/AIFF, M4A, MP3, WAV, WMA, APE, MID/MIDI, RealAudio, VQF,FLV, MKV, MPG, M4V, RM/RMVB, OGG, AAC, WMV,APE, ecc.
Email: PST, DBX, EMLX, etc.(da Outlook, Outlook Express, ecc.
Others File: as archives (ZIP, RAR, SIT, ISO etc.), exe, html, SITX, etc.
By the way EaseUS Data Recovery Wizard for particularly sensitive files such as photos and videos also offers the ability to try to restore them if they have been corrupted in some way. EaseUS file recovery software automatically detects lost JPEG / JPG images and restores them in good condition. It is capable of extracting and repairing thumbnails of selected .jpeg / .jpg files. You can preview the repaired photos before final recovery. The recovery software can also repair corrupt, damaged and broken MP4 and MOV videos directly on the most used digital cameras such as Canon, GoPro and DJI cameras. Just plug in your camera or take out your memory card and plug it into your computer for a full video restore and repair. There procedure is simple and automatic and the simple and intuitive user interface will guide even the less experienced in the recovery procedure.
System requirements:
Operating system: Windows 10/8.1/8/7/Vista/XP, Windows Server 2019/2016/2012/2008/2003
File System: FAT(FAT12,FAT16,FAT32)/exFAT/NTFS/NTFS5/ext2/ext3/HFS+/ReFS
Disk space: 32MB of minimum space for installing EaseUS Data Recovery Wizard
CPU: at least with x86
RAM: at least 128MB
Costs
EaseUS Data Recovery Wizard can be downloaded using different plans. There free version it allows you to recover files up to a maximum of 2 GB, it also integrates the preview function and the recovery of damaged partitions. There PRO version it can be purchased at the price of 66,69 euro and allows unlimited recoveries with the free assistance of EaseUS staff. Furthermore, with a small additional outlay it will be possible to download the boot loader WinPE to try to unblock the situation when the system does not boot or crashes.
The price is not very high and for sporadic use, perhaps to recover some folder deleted by mistake, the free version is absolutely sufficient. If, on the other hand, you have a lot of data that has been lost and want to attempt a recovery, the paid version is a good investment. But I recommend: as soon as you notice the problems don't try to overwrite other filesotherwise you risk jeopardizing subsequent recovery. EaseUS Data Recovery Wizard is one of the most popular apps among data recovery software and you will be satisfied with it. That's all from the software section, keep following us!