The new Eleglide Citycrosser model is a city e-bike featuring a sturdy body, puncture-proof 700c tires, a practical 7-speed Shimano gearbox and 5 pedal levels
The store Geekmall is one of the main portals when it comes to discounts and opportunities dedicated to green mobility. We periodically have discounts and new arrivals; also in this second case there is no shortage of opportunities to save. And in fact, here come, fresh from the launch, the new electric bikes Eleglide Citycrosser e Tankrolltwo different models, which look to different users but which are united by the quality of the brand and alaunch offer really not bad!

Geekmall presents Eleglide Citycrosser and Tankroll, the brand's new e-bikes!
Eleglide is one of the most active brands in the landscape of sustainable mobility, with electric bikes and scooters for all tastes (and for all budgets). The new model Eleglide Citycrosser is a city e-bike characterized by a robust body, tires from 700c puncture-proof, a practical 7-speed Shimano gearbox and 5 pedaling levels.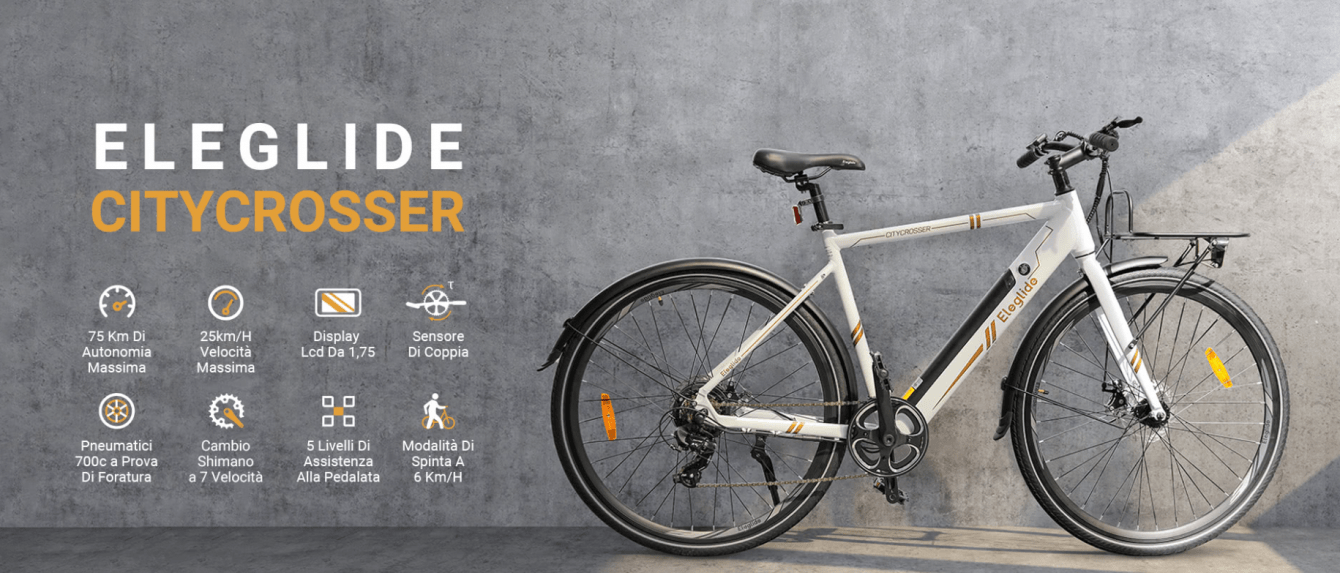 The bike offers a maximum speed of 25 km/h (mounts a 400W e 45 Nm of couple) and autonomy up to 75 km: it is a perfect vehicle for getting around the city, in complete tranquility and effortlessly thanks to the pedal assist or electric mode.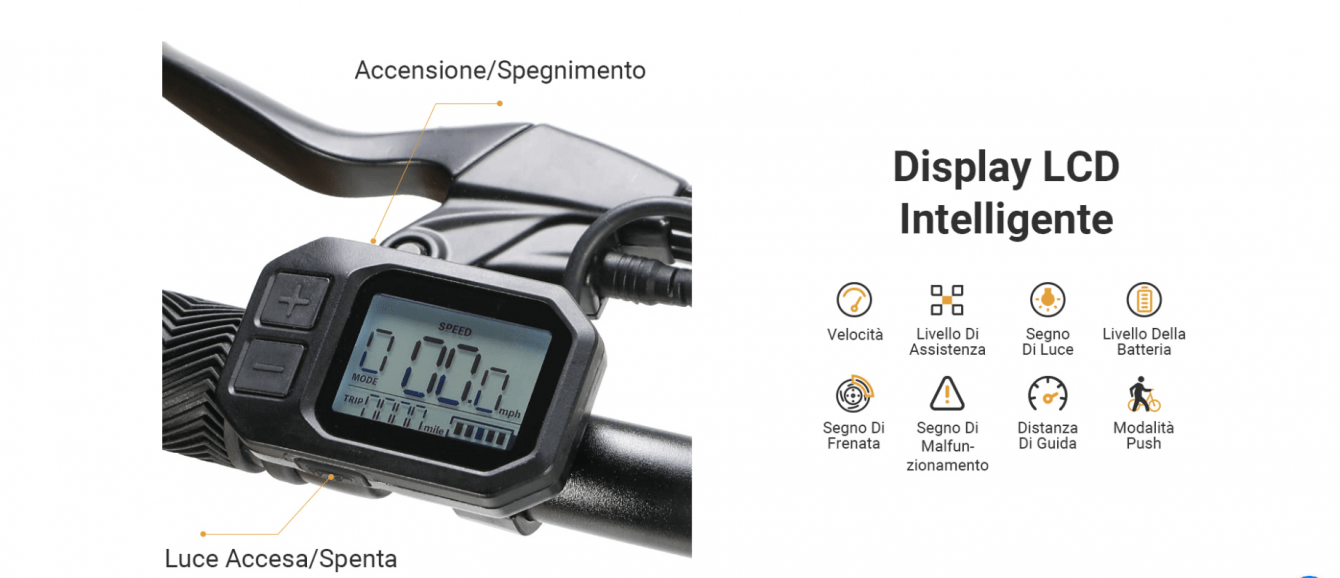 There is a large display on the handlebar 1.75″ LCD to display all parameters clearly. Thanks to Push mode (at 6 km / h) it is possible to walk by accompanying the bike by hand without the slightest effort.
Complete the package a luggage rack front up to 18 kg, double disc brakes, a removable battery and a headlight LED in order not to have problems during the evening trips.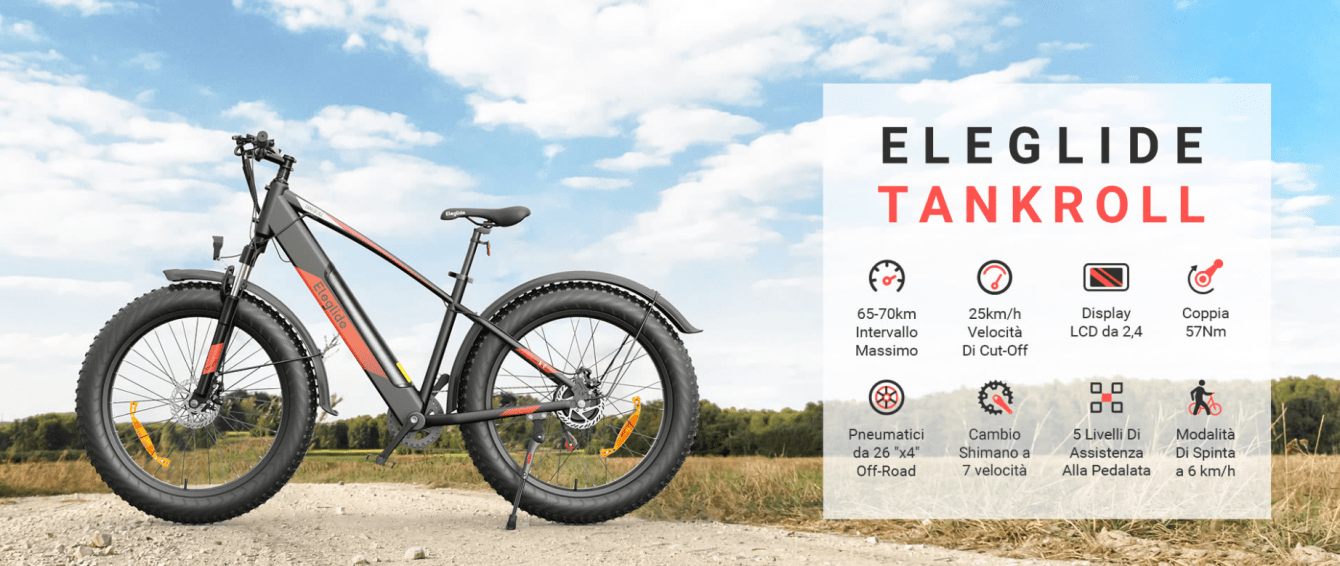 Con Eleglide tank roll you totally change style: in this case we are talking about one fat bike intended for the more adventurous user or simply looking for a durable and suitable vehicle for any type of road. In this case the motor offers a maximum power of 740W and 57 Nm of torque; the speed is always fixed at 25 km/h while autonomy pushes up to 65/70 Kmbased on use and mode.
The tires are wider (from 26×4″) so you can tackle even the toughest roads without damage. The same goes for the front suspension with lock: just unlock it on the roughest terrain for a comfortable ride.
Also in this case we have 5 assisted pedaling levels and a Shimano derailleur 7-speed. The display LCD it rises to 2.4 ″, in order to view more parameters (speed, autonomy, mode in use, assistance level and so on). Here, too, we have the Push mode to push effortlessly, as well as double disc brakes and an LED spotlight to illuminate the road. To these are added the fenders to protect the wheels.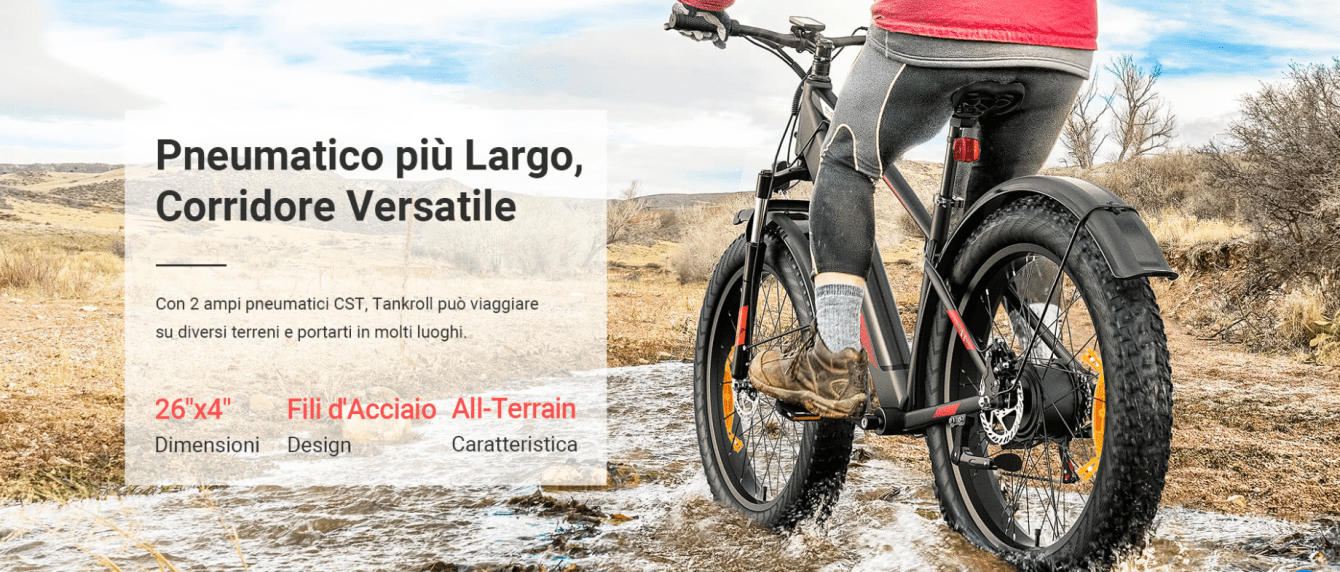 If you want to know more about the new Eleglide e-bikes, here is the page dedicated to the launch event (with all the details).
Finally, we point out that a new color is available for the model Eleglide T1 Step Thrucity news presented in May: here it is in the dark gray version!