It's only been three months since Apple launched its latest smartphone, but tech enthusiasts always think ahead: what will iPhone 14 look like? There are already many analyzes and rumors that talking about the new Apple smartphone, which should arrive in the first two weeks of September 2022. In this article, we've gathered everything we know about the iPhone 14 nine months in advance. But take all the news with a grain of salt: the gestation is still long and none of this information is official.
iPhone 14: everything we know about Apple's new smartphone
The arrival of the iPhone 13 has brought some important innovations, from the screen to the camera. But many analysts think that it will be in 2022 that Apple will overturn our expectations, bringing lots of news to its customers. We therefore expect the biggest design change since 2017, when Apple introduced FaceID. In addition, many technical innovations under the body and the screen.
But let's go in order starting with a simple question: how many new iPhones 14 will arrive?
La serie iPhone 14: standard, Max, Pro e Pro Max
Over the past two years (iPhone 12 and 13), Apple has unveiled four different smartphones at its September event. A standard iPhone, a Mini version for those who prefer a small screen, a Pro version with the best camera and a Pro Max, with a large screen and large camera. Although they have fans, the Mini version didn't sell as much as the other variants. It seems the market rewards the biggest smartphones. So Apple probably will leave the role of "small phone" to iPhone SE (a new version will arrive next year, with a third in 2023).
Instead, in 2022 there will always be four models but with only two sizes:
iPhone 14 it will have a 6.1-inch screen
iPhone 14 Pro it will have the same diagonal as the display but better camera and extra features
Big news: a version iPhone 14 Max, with the same features as the standard model but 6.1-inch screen
iPhone 14 Pro Max, with 6.7-inch screen and premium features
This should ensure that even those with no interest in getting the Pro versions can opt for a larger screen.
Screen without notch and with 120Hz refresh rate
The most obvious difference in the next generation of iPhone can be recognized by looking at the top of the screen: no Notch. As early as March 2021, analyst Ming-Chi Kuo had declared that the aesthetic element that has characterized iPhones since 2017 will disappear in 2022. Instead, Apple will insert the fotocamera per i selfie in un hole-punch, a hole at the top of the screen. As happens now in many Android smartphones.
Without the notch, however, Apple will not have enough space for the technology needed for Face ID. Some, like analyst Ross Young and Mark Gurman, speculate that Apple is working on one version of the Face ID that can remain under the screen. But combining the desire to remove the notch with the annoyance of many users who, when wearing the mask, are unable to efficiently unlock their smartphone, many analysts are focusing on a return of the Touch ID. This time, however, the sensor will be under the screen, as seen on many devices of the green robot.
A novelty, however, could be the display a 120Hz ProMotion, which instead of arriving only on the Pro models could also arrive on the standard and Max version. But this is also in doubt, especially because it seems that Apple wants to change supplier, moving from Samsung to LG for the screens of 2022.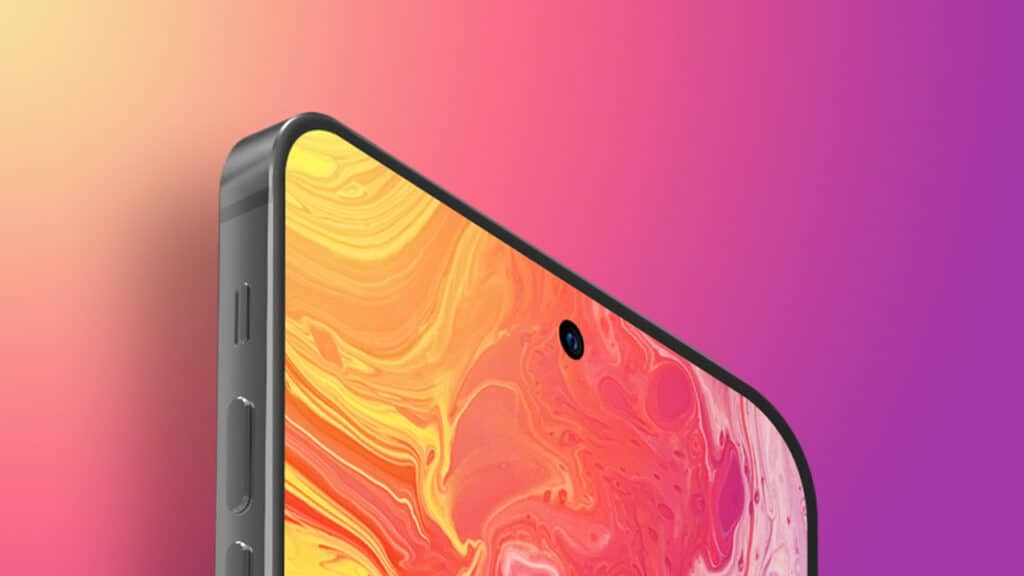 Photo credits: MacRumors
Everything we know about the iPhone 14: the changes in design
In addition to removing the notch, there may also be changes on the back of the device. Specifically, it appears Apple is working for avoid having a room bump, leaving the back of the device flat. The camera sensors, flash and LiDAR sensor should end up behind a protective glass, which does not protrude.
This 'return' to the past, without diminishing the quality of the cameras, should also be accompanied by gods circular volume buttonsi, as for the iPhone 4 and 5. For the rest, the device should look very similar to the current iPhone 13, with the now iconic "flattened" design that Apple has accustomed us to.
There is also the possibility that a version with the titanium body, come per Apple Watch.
Processor and internal specifications
According to sources close to the Apple chip supply chain, the A16 processor should be based on the 4 nanometer process of TSMC "NP4". Performance should also be higher thanks to an 'aggressive' cooling system using a "steam room"To lower the temperatures of the device.
RAM should go up from 6 to 8GB, at least for the Pro versions. The standard ones should instead remain at 6GB. Some rumors say that storage may be coming up to 2TB, but it still seems too early to confirm or deny this rumor.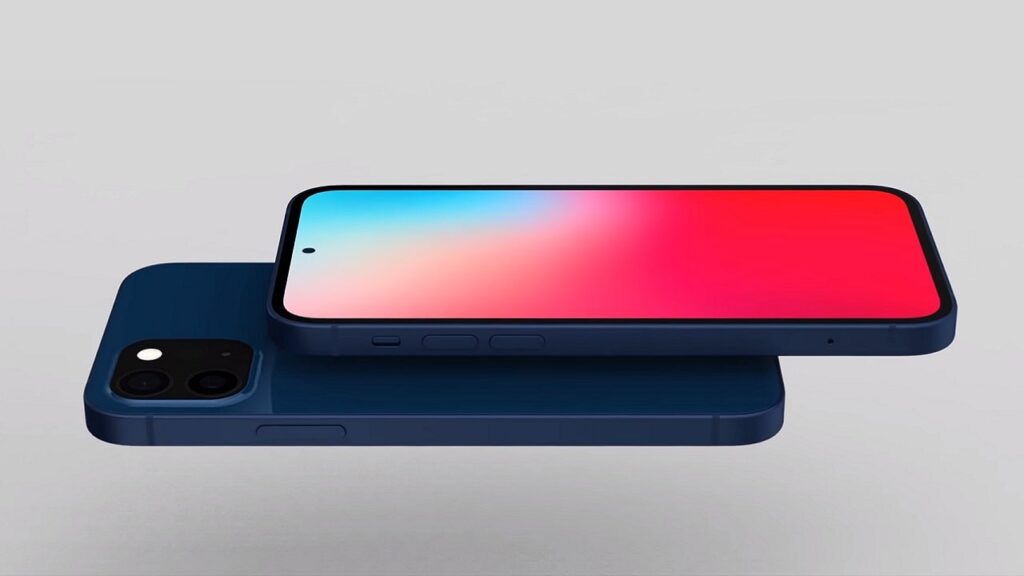 Finally, it is interesting that Apple is working to build its own 5G chip. But this shouldn't happen until 2023. For next year, Apple should rely on Qualcomm Snapdragon X65 modem, which should allow the arrival of 10 Gigabit connectivity (where there is coverage). In addition, the WiFi 6E standard should also arrive, which will make possible higher speeds even for AR and VR experiences (perhaps with the headset the company is working on).
The situation of the Lighting doors remains an unknown factor. Pro models may receive a USB-C input to enable the fastest transfer of video data, especially when recording in 4K. But in all likelihood, the Standard and Max models will still have a door Lighting. Some analysts suggest a doorless design which uses MagSafe, but doesn't look realistic at least for next year.
iPhone 14: Everything We Know About Cameras
Even in this area, the information is sometimes conflicting, making it difficult to understand what will really happen. But it seems that in general many are convinced that the ultra wide should improve across the board and that the Pros might have a periscope capable of optical zoom up to 10x.
According to Ming-Chi Kuo the main camera of the Pro versions should be yes 48MP, capable of taking pictures from 12MP via pixel-binning. This should greatly improve the camera's performance in low light conditions. This sensor should also allow you to shoot videos in 8K, of such quality that they can also be used for the VR viewer that Apple is developing.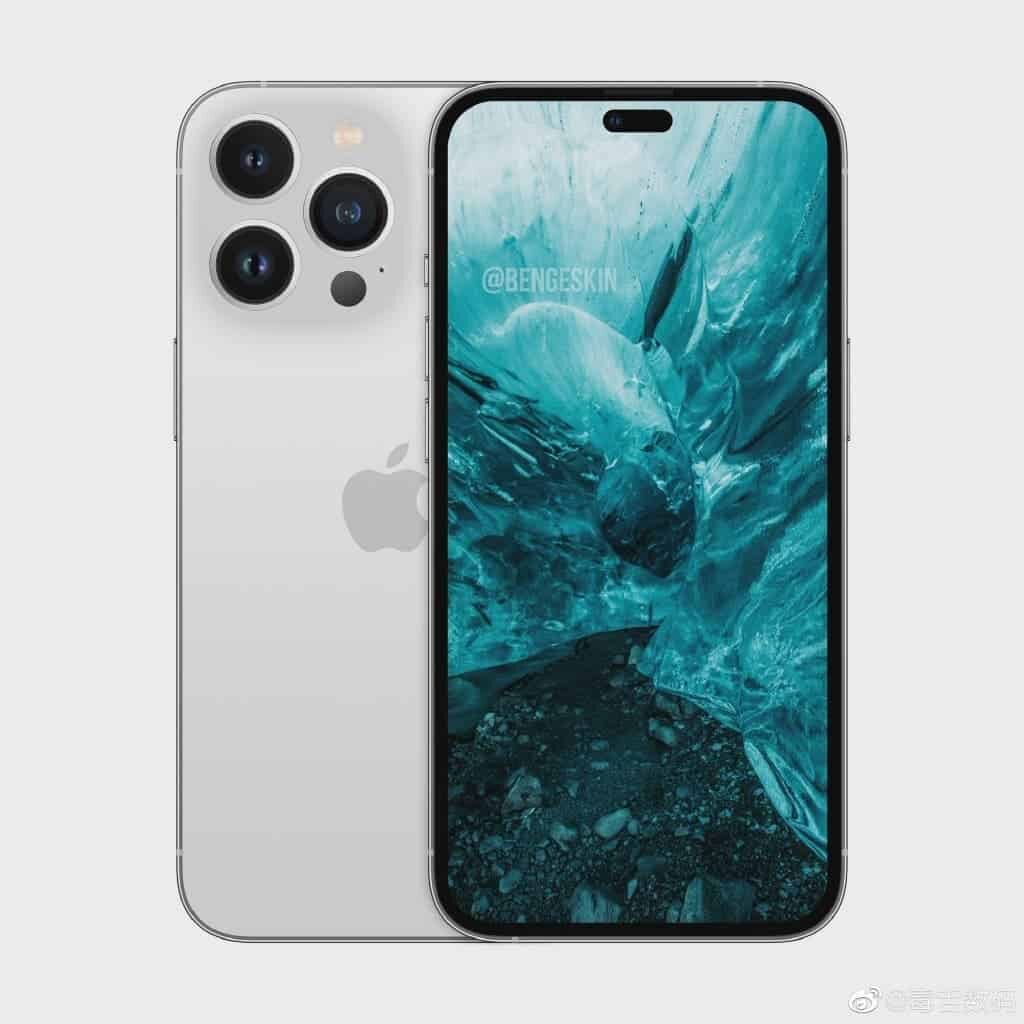 Other news and possible future updates
In addition to the hardware changes, there will certainly be many new features coming, as with every iPhone. But they are harder to predict, because there are fewer companies involved and less chance of information leaking. For the moment it seems that Apple is working on a system that use the accelerometer to understand if there has been a car or motorcycle accident, and then notify the authorities. But in the first six months of 2022, expect lots of news of this type, which you will know above all at Apple's software event for iOS 16 next year.
In 2023, it appears Apple may also introduce a home-built 5G chip as well as launch a reader of ifootprints under the display and a periscope for the camera. All features that we may already see next year, but that they could slip to 2023. Until we get closer to the industrial production of the device, it will be difficult to say for sure.
It also appears that Apple is working on a Foldable iPhone, possibly for 2024. Again there are many question marks, but it seems almost certain that we won't see it next year.
With nine months left to launch, it is difficult to have precise and substantial information. But for the moment, it looks like we can already get a feel for the next iPhone. We will keep you posted with all the reliable news on this smartphone, to understand if they will deny or confirm this information.