Evolution Toy production company has released details regarding the opening of pre-orders for Tetsujin 28-go Super Metal Action
Even before the golden age of the robots designed by Go Nagai, another imposing mecha had appeared in Japan, capable of enjoying enormous success: it is Tetsujin 28-go, known to us in Italy under the name of Super Robot 28, which is preparing to enrich the line Super Metal Action made by Evolution Toy. The new figure can currently be pre-ordered, albeit at prices that are certainly not contained, and the production company has taken advantage of the situation to release some information on the matter.
Evolution Toy presents Tetsujin 28-go from the Super Metal Action line
The new entry of the line Super Metal Action di Evolution Toy, dedicated to the hero of Mitsuteru Yokohama, it is made in die cast, PVC e ABS, and reaches theoverall height of 32 cm. Precisely for the materials from which it is made, as well as for the dimensions, the weight is also very important, given that we are talking about about 1.32 kg of weight. To embellish the whole we also find a led system, thanks to which it will be possible to illuminate the eyes of the robot, using a dedicated remote control.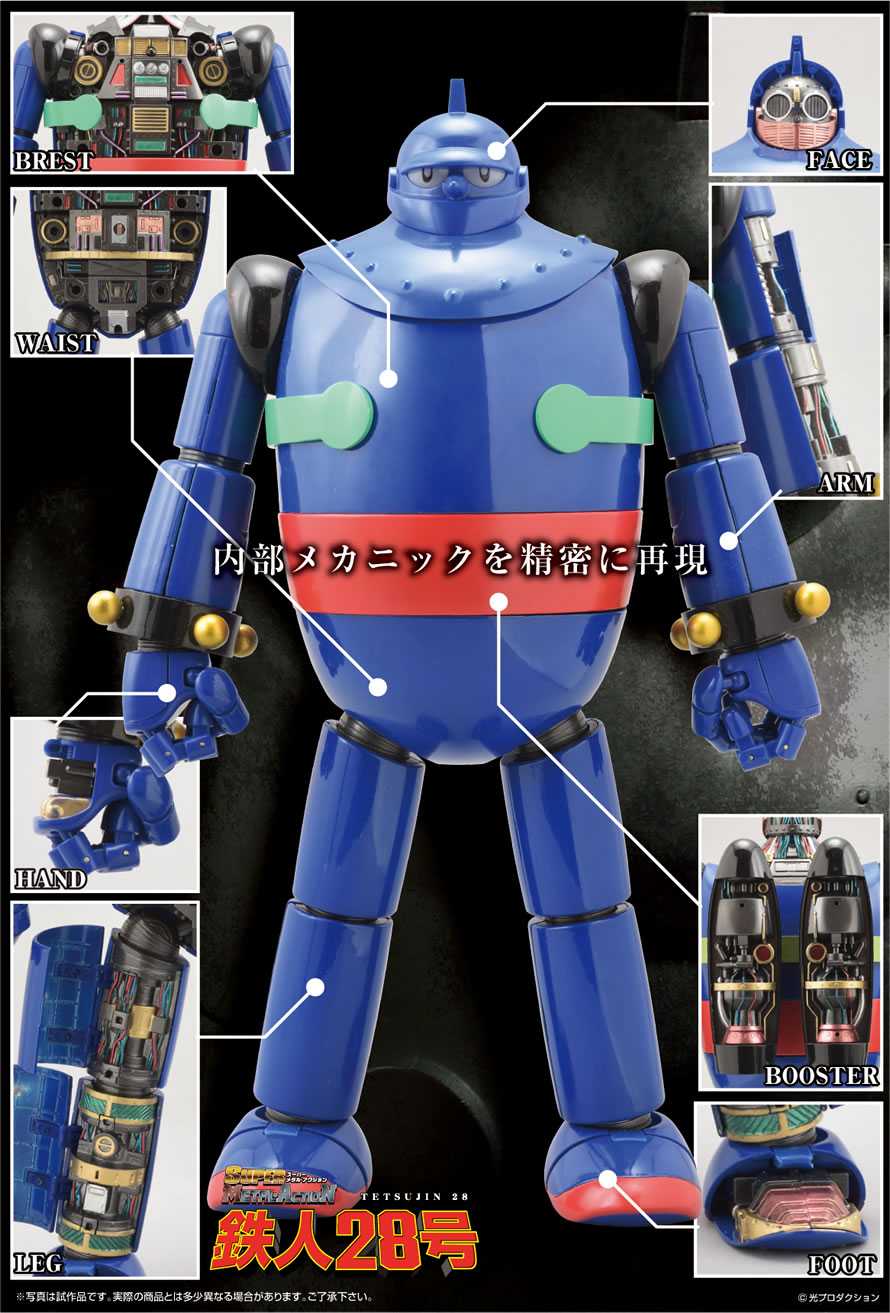 As per the tradition of the production house, the robot will be equipped with some removable panels, which will allow you to observe the internal mechanisms, once the armor (made entirely of metal) has been removed. The rear booster will also be removable, and thanks to an effect part it will allow you to recreate all the various flight poses typical of the model. Inside the package there will also be one figure di Shotaro Kaneda (the robot pilot).
Before saying goodbye and inviting you to stay on the techgameworld.com pages, we remind you that the Tetsujin 28-go can be pre-ordered at the price of 43.800 Yen (excluding taxes), and that its distribution is currently scheduled for next month September 2021.