Huawei today announces MateBook D 15, MateBook X Pro and WiFi AX3: a whole suite of new devices to improve the smartworking experience
Huawei announce today MateBook D 15, MateBook X Pro e WiFi AX3, the series of routers that supports Wi-Fi 6 standards, available on the Huawei Store with exclusive gifts and bundles designed for those who need to renew their technological equipment to better face work or study from home.
Furthermore, from today Huawei offers users a complete solution for those who need to renew their technological tools and improve work and study from home. On promotion not only laptops with very high performance, but also smartphones and wearables, along with many accessories such as Bluetooth monitors and mice, available with the purchase of one of the laptops included in the smartworking campaign. Everything you need to work more comfortably, experience the practicality of multi-screen collaboration and improve the quality of smartworking days.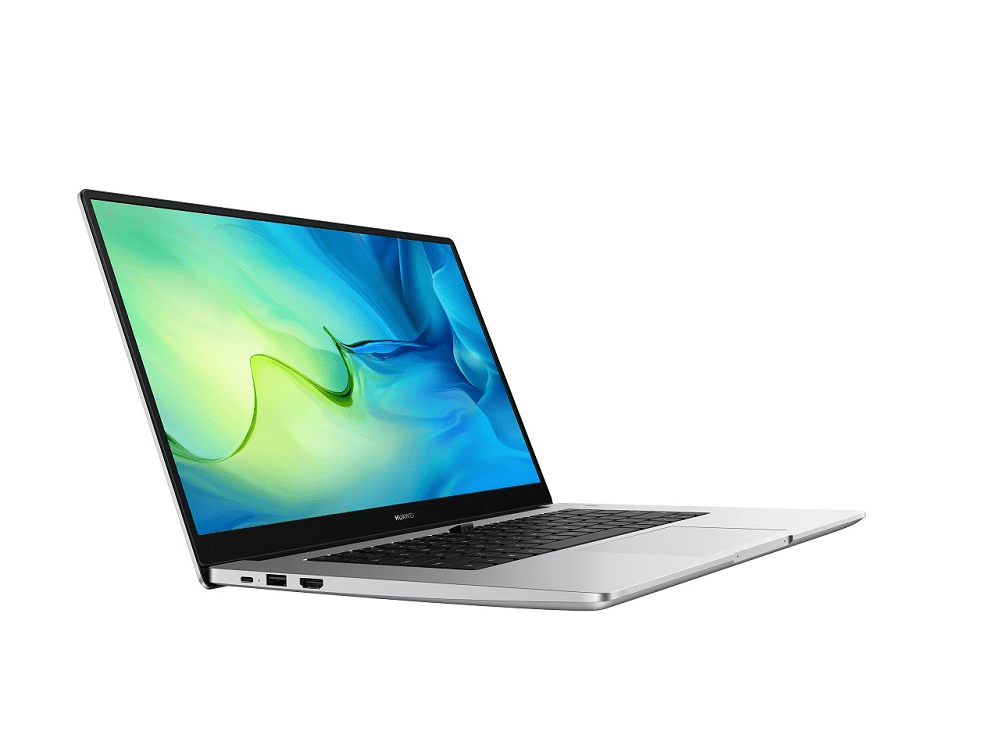 Huawei MateBook D 15 in detail
In addition to the 11th Generation Intel Core processor, the HUAWEI MateBook D 15 can be configured with the newest Intel Iris Xe graphics to provide even more powerful graphics processing performance. Alla Multi-Screen Collaboration other innovative technologies are added, such as Fingerprint Power button, the Dual Antenna Wi-Fi 6 and the Reverse Charging to significantly improve the user experience, elevating the notebook from a simple productivity tool to a real smart companion suitable for following the youngest in all daily activities, from school, to study to entertainment and play.
The Huawei MateBook D 15 is equipped with a 15-inch Full HD IPS anti-glare display that retains the FullView design typical of the series, an 87% screen-to-body ratio with a 16: 9 aspect ratio for an immersive cinematic experience. The display has also obtained the TÜV Rheinland Low Blue Light and Flicker Free certification for maximum comfort in terms of visual experience. The low blue light level helps reduce eye fatigue from prolonged use of the display, which, together with the low weight of only 1.56kg and minimal thickness of just 16.9mm at its thickest point, make HUAWEI MateBook D15 the perfect ally also for those who work for many hours at the computer and need to have comfortable and agile technological equipment, even for work on the move.
The new D series laptop is powered by a new 11th generation Intel Core processor based on 10nm SuperFin technology. The eight-thread quad-core processor has faster performance than its predecessors and features integrated Intel Iris Xe graphics to deliver super-high quality graphics performance. The new notebook can be configured with a memory dual channel DDR4 up to 16GB for faster read and write, and features a high-speed PCIe NVMe SSD to further improve overall system performance. An advanced cooling system with fan HUAWEI Shark ensures that MateBook D 15 works stably even when doing several tasks at the same time, overloading the computer. In addition, the Huawei MateBook D 15 has a new Wi-Fi network interface card 6 with dual antenna design to provide faster and more stable internet connectivity.
Improved sharing experience
The smart experience signed by Huawei, expresses its full potential with the MateBook D 15. The new laptop is capable of delivering an improved Huawei Share experience, with cross-device and cross-platform capabilities that allow users to take advantage of both Windows and Android devices at the same time. With just one touch, a smartphone can be connected to the MateBook D 15 and be controlled with peripherals connected to the notebook. Users can edit documents saved on both devices on the PC, drag and drop files across interfaces, and seamlessly answer voice or video calls via the notebook. Additionally, the MateBook D 15 supports up to three mobile apps running simultaneously maximizing cross-device productivity.
The AC adapter that comes with the Huawei MateBook D 15 supports HUAWEI SuperCharge to quickly charge compatible Huawei smartphones. Reverse charging remains active even when the HUAWEI MateBook D 15 is turned off, a useful feature when users need to quickly recharge their smartphone battery on the go.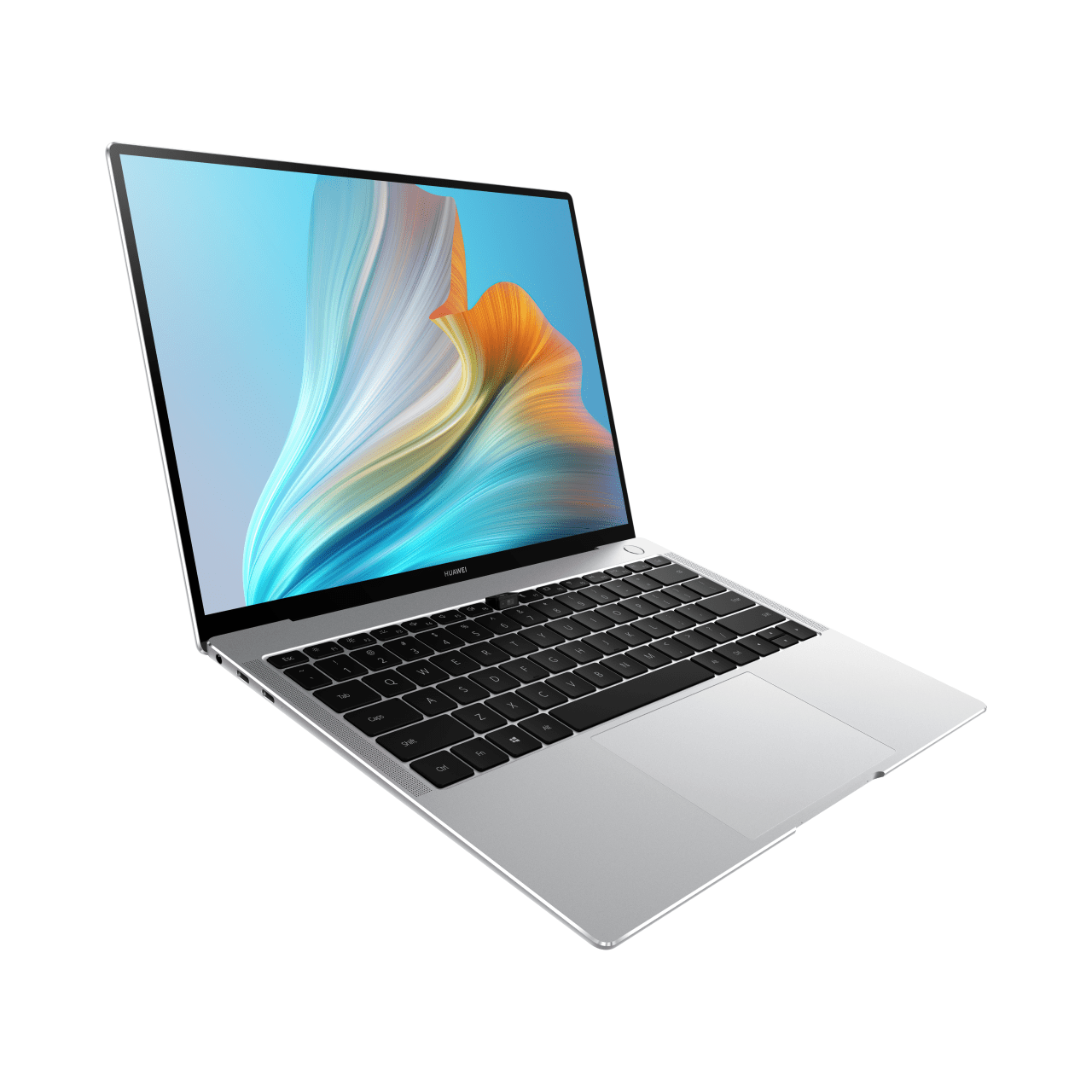 Huawei MateBook X Pro 2021 in detail
With a display 3K FullView it's a 91% screen-to-body ratio, Huawei MateBook X Pro 2021 offers a high-definition display and provides an immersive visual experience. The 11th generation Intel Core processor combined with a new intelligent cooling system provides more efficient performance and supports users in simplifying daily tasks from work to entertainment. The 3: 2 aspect ratio display creates a panoramic effect and is designed for better productivity and more efficient navigation. MateBook X Pro introduces the new HUAWEI Free Touch, an ultra-high-precision full-screen touch-screen that lets you scroll, zoom, select items and take screenshots with just a swipe of your fingers. A very practical solution that offers greater freedom in both play and work and makes the user experience smoother and more mobile-like.
Huawei Share it completely breaks down the barriers of interaction between devices and allows you to use up to three mobile apps simultaneously on the notebook: multiple screens are thus transported to a single screen, file transfer is very fast and it is possible to manage phone calls and videocalls directly from the laptop.
On the HUAWEI MateBook X Pro 2021 there are also other innovative Huawei technologies such as the power button managed with fingerprint and the hidden camera: user privacy is safe and the fingerprint ignition allows access to their notebook in a simple step, making boot incredibly fast and secure. The built-in video camera, as well as ensuring greater privacy, allows you to maximize the view of the screen.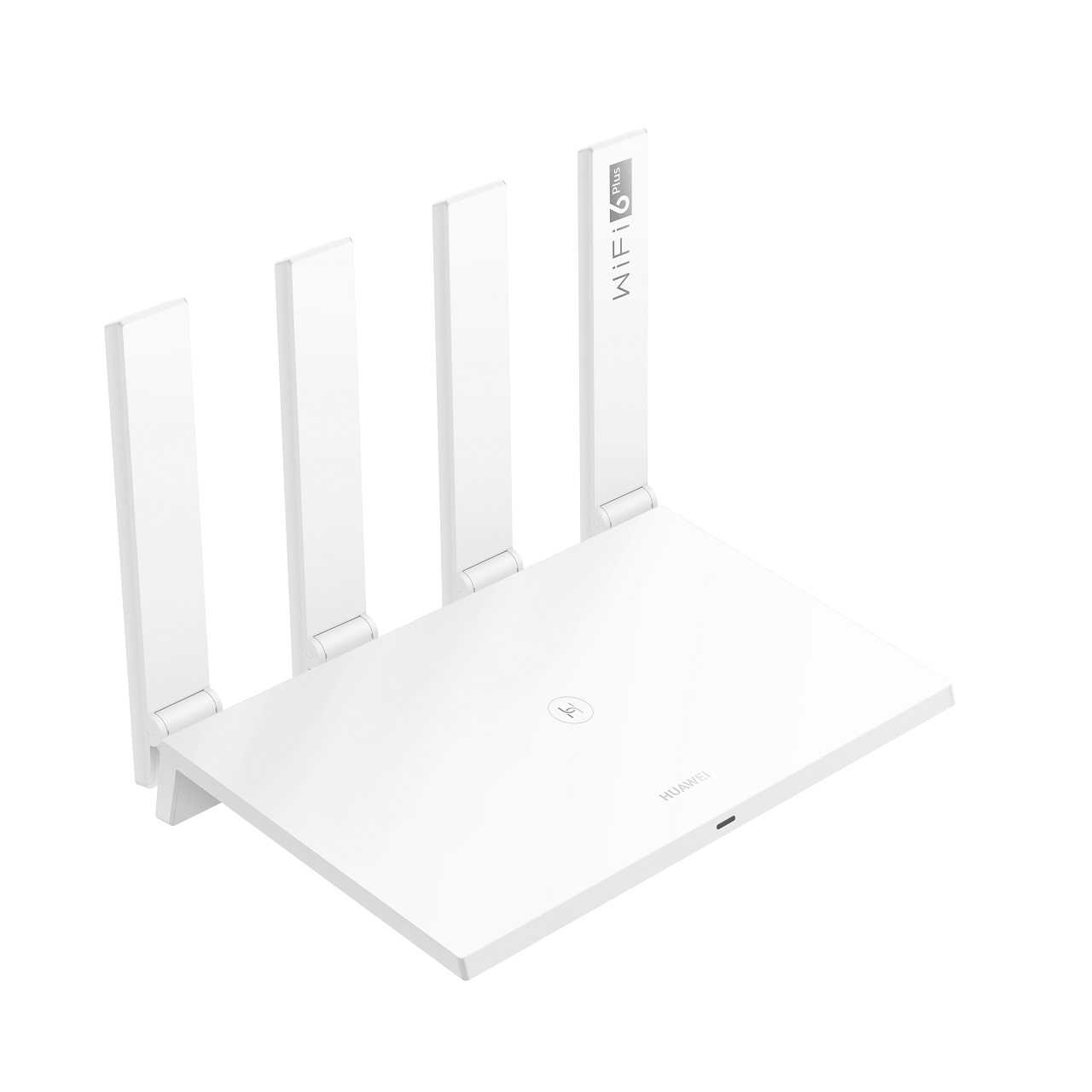 The Huawei WiFi AX3 series in detail
Huawei WiFi AX3 series routers are equipped with Huawei's unique Gigahome processor and Gigahome Wi-Fi 6 chipset. With Wi-Fi 6 standards, Huawei has incorporated multi-chip collaborative technology, so as to ensure that Huawei WiFi AX3 offers "Wi-Fi 6 Plus"At doubled network speed, along with enhanced range, when used with other Huawei Wi-Fi 6 devices. The Gigahome Wi-Fi 6 chipset made it possible to frequency bandwidth improvement up to 160 MHz and automatic fragmentation of packets on demand in narrowband mode using dynamic narrowband technology. Users can thus enjoy a faster network close to the device and more stable connections over longer distances.
The quad-core version of the AX3 WiFi series also provides support for Huawei Share. By simply tapping an unlocked Android phone with NFC enabled on the router's NFC detection area, users can connect directly to the Wi-Fi network without having to enter any passwords.
We remind you to continue following the tuttooteK pages, to be always updated on the world of hardware, electronics and much more!