If you have opened Facebook and you thought "oh, how strange the feed today", you are not the only ones. A bug seems to have undermined the algorithm of the social network of Mark Zuckerberg, with users who ran on downdetector.it to report the problem.
The Facebook bug
Yes but what is this problem?
Basically Facebook is mainly showing messages posted by users to VIP pages.
The bug therefore appears to have involved the feed algorithm, the one that decides what to show you when you open the main page of the platform.
At the moment Facebook has not released any statements on the matter as users have rushed on downdetector.it come on Twitter to complain about what is happening. Not only in Italy, mind you. In fact, the disservice seems to affect the whole world.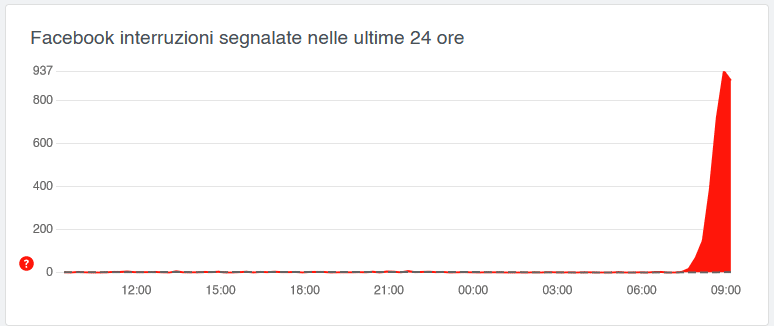 We will of course continue to monitor the situation and update you accordingly.
UPDATE AT 09:40
The problem appears to be in the process of being resolved.