Fallout 76 does not seem to intend to stop and prepares for the publication of the Season 7 – Zorbo's Revenge, which will arrive on December 8th. The new event promises to bring back the storyline of the game's very first season, bringing players to face Zorbo again, as evidenced by the title of the expansion itself. Let's take a look at what's new.
Fallout 76: Season 7 is coming
As we told you a little while ago, this new season connects directly to the events narrated in Season 1, with the challenge launched to Doctor Zorbo by Captain Cosmos. Defeated and thirsty for revenge, the evil Zorbo now threatens to complete his plan to conquer the known universe and we will have to stop him, along with some exceptional characters such as Octosaw, Skellscream and General Confusion.
As usual for the new seasons of Fallout 76, the new board will make available 100 unprecedented degrees, which will contain some exclusive items designed specifically for the new events. There will be new weapon and armor skins, furnishings for the CAMP and many other elements to make your alter ego and its outposts truly unique.
Particularly interesting is the addition of new talent cards, which promise to give breath to the game, allowing users to experiment with new solutions of gameplay. And there is also no shortage of new outfits for the character, because saving the world always takes a minimum of style.
The password is novelty
Among the most interesting innovations that Season 7 should introduce we undoubtedly find the arrival of slot machine Virginia Occidentale and allies Xerxo e Katherine who, after unlocking them, will settle in the player's CAMP to sell special items recovered in their space travel.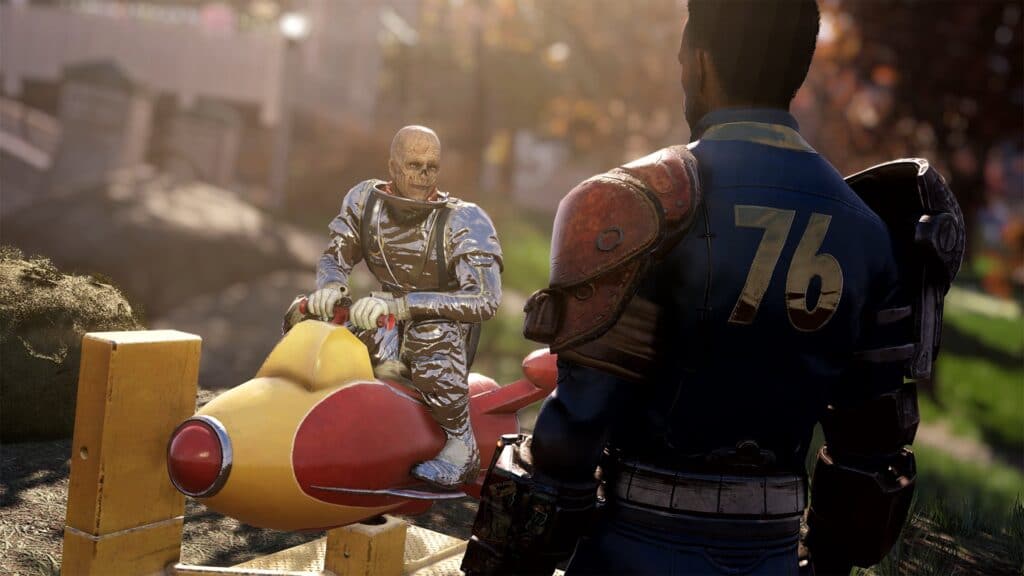 In short, Bethesda seems more than willing to continue support for Fallout 76, which just last month turned 3 years old. For the occasion, the developers took the opportunity to reveal that the game was played by 11 million users, who completed 14.8 million daily operations and spent 95.3 billion caps.
The game has been able to renew itself over the years, after a not exactly brilliant launch, and has transformed into a respectable online Action RPG. In this regard, the launch of Fallout Worlds, which allows users to access public worlds freely and to create customized worlds with specific gameplay rules and modifiers to change their gaming experience.