The Fitbit company announced Charge 5, the most advanced fitness and wellness tracker ever and with an even slimmer and more elegant design. Fitbit Charge 5 helps keep the fitness, stress, heart health and sleep: here are all its features.
Fitbit Charge 5, the features of the new tracker that aims at well-being
Thanks to color touch screen brighter and to the battery that lasts up to seven days, Charge 5 has all the functions and features that allow you to focus on what matters to each one. Charge 5 is the first Fitbit tracker to offer a EDA sensor which measures the body's response to stress noting the small changes in the sweat glands on the fingers.
Photo: Fitbit.
In addition, Charge 5 allows you to access the Stress Management Score on the Fitbit app which, every day, helps you understand if you are mentally ready to face new challenges or if it is preferable to recover. With Premium, you can also access more than 300 meditation and relaxation sessions that help manage stress. Finally, Fitbit announced a partnership con Calm, the N.1 app for sleep, meditation and relaxation, which will soon allow Premium users to access its contents.
L'app ECG will soon be available on Charge 5 to offer a practical tool in an affordable device. In addition, Charge 5 offers continuous heart rate detection and sends notifications if it is too high or low in relation to your personal ranges.
In addition to managing heart health, Charge 5 via the panel Health metrics on the Fitbit app offers a holistic view of key wellness stats, including respiratory rate, change in skin temperature and SpO2. With Premium, it is also possible to track long-term trends and personal intervals.
Fitbit Charge 5 features: It's also smart
In addition to health and wellness tools, among the features of Fitbit Charge 5 we find all the smart functions you need. Just swipe your finger to view stats, make contactless payments, receive and send notifications to and from your smartphone, and choose from over 20 colorful clock faces to customize your experience.
Fitbit Charge 5 has a streamlined design and is engineered for a perfect fit. Featuring a new display a colori AMOLEDPlus, it's the first Fitbit tracker to offer always-on screen mode. The display is also twice as bright as its predecessor to be able to read the clock face even in direct sunlight. It is also possible to change the look of the tracker to make it as unique as the wearer, choosing from infinity bands in lightweight silicone; Breathable Sport Straps; Hook-and-loop nylon straps and high quality handmade Horween leather straps.
Price and availability
Charge 5 is available at 179,99 euro and includes a 6-month Fitbit Premium subscription. Starting today, you can pre-order Charge 5 online on the official website and at select global retailers, with shipping in the fall.
What's new in Fitbit Premium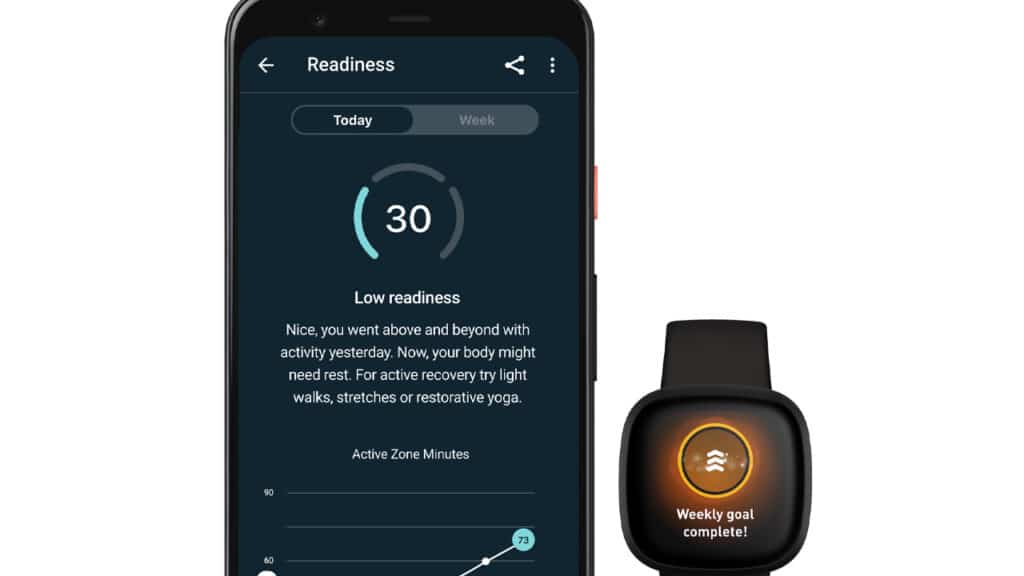 Photo Credits: Fitbit.
Fitbit is introducing new features and tools on Fitbit Premium. When paired with any Fitbit device, the Premium experience gives you access to deeper analysis of data and statistics. Coming soon, the new one will be available on Premium Daily Recovery Level, which uses the body metrics recorded by the Fitbit device to determine if you are ready to give your best. Daily Recovery is calculated according to three metrics: activity, heart rate variability (HRV) and sleep. The news will be available on the Fitbit app for Premium members using Fitbit Sense, Versa 3, Versa 2 devices; Charge 5, Luxe and Inspire 2.
In the near future, it will also be possible to access 25 new exercises intensity of the renowned global fitness brand LES MILLS for even more options to choose from. Workouts like BODYPUMP, BODYATTACK, BODYCOMBAT and others will help you stay motivated through a group workout.
The Daily Recovery Level will soon be available in 18 languages on the Fitbit app for Premium members using compatible devices. LES MILLS workouts are available from today for all Premium users; while Calm content will be available next month.
The collaboration with Will Smith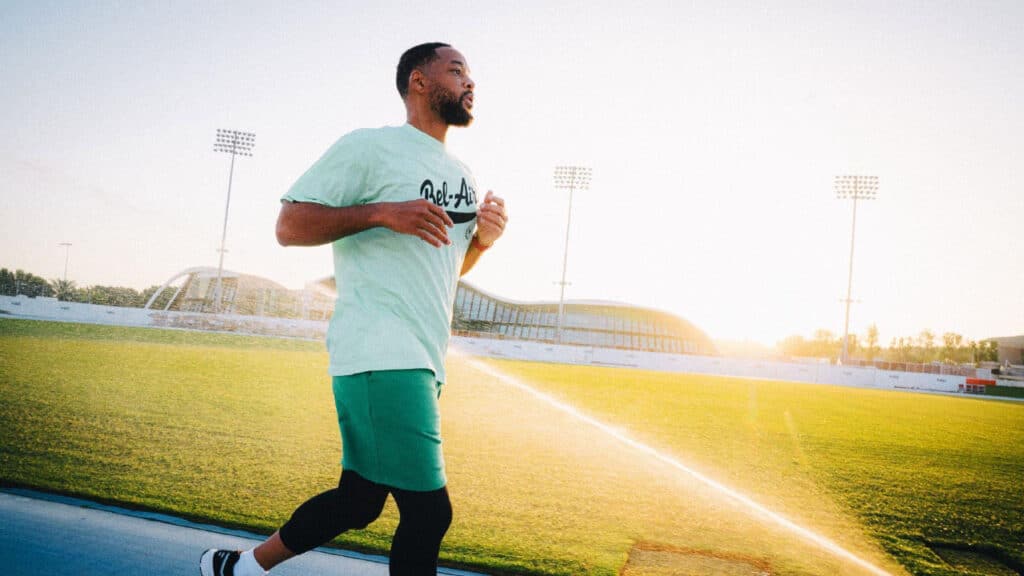 Photo Credits: Fitbit.
The actor, producer and musician Will Smith join the Fitbit family as a new ambassador. As part of the strategic partnership, Fitbit and Will have collaborated to create exclusive content across social media, Fitbit Premium, and the YouTube Originals docuseries, "Best Shape of My Life", available soon.
There will be on Fitbit Premium exclusive content, which will include a range of health and wellness programs focused on the physical and mental aspects of strength. Through video sessions with Will and his team of trainers, Premium members will be able to join this journey with workouts, relaxation sessions and more; from HIIT and strength exercises to yoga and meditation activities.
The first session, which will be available on September 27, was designed to give rhythm to the day with a challenging, affordable workout from Will and his coaches. The program will be expanded in the coming months and will add to the library of over 500 workouts and relaxation sessions already available to Premium members.