The foldable smartphone market at the moment it remains a niche in the great world of tech products. But according to some analyzes, it could increase tenfold within the next two years, with Samsung which continues to grow e Apple which could launch in 2023 iPhone Fold.
The foldable smartphone market ready to grow
Screens that fold are no longer just a novelty for enthusiasts. Foldables could soon become mainstream. That's what Samsung believes, and it looks like Apple might agree too, although it has no plans to launch its first foldout before 2023. But analysis suggests a 10x potential for the leaflet market in the next two years.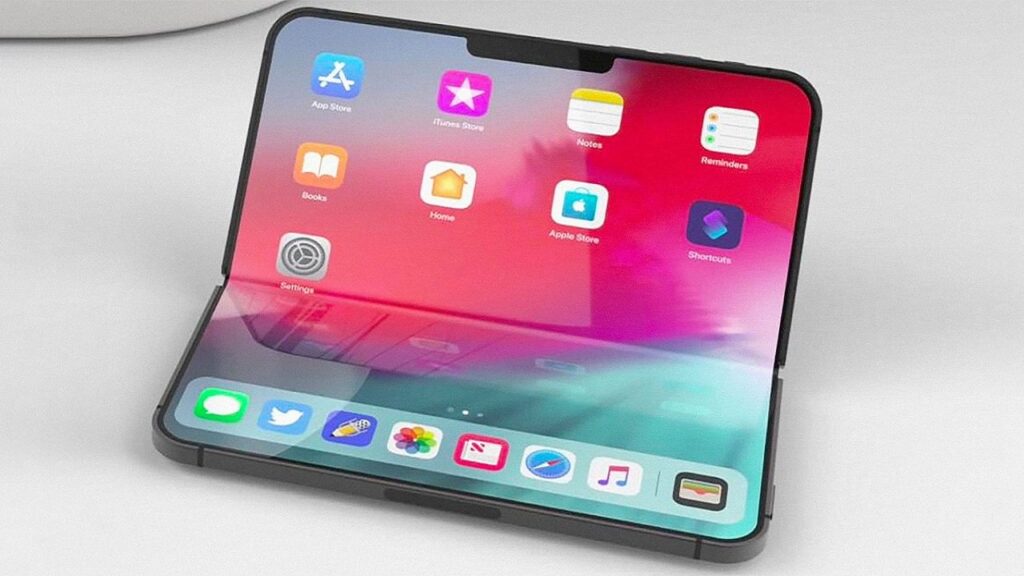 A render of the possible iPhone Fold
Samsung has already made it clear that it wants to do their Galaxy Z Fold 3 and Flip 3 become mainstream, which is expected to announce at next Wednesday's Samsung Unpacked event. The company, which currently covers 88% of the foldables market, aims to sell around 9 million devices within this year. Very few compared to classic smartphones but three times what it sold last year.
Counterpoint Research's analysis reads: "We expect Samsung to continue to dominate the market with around 75% of the shares. If Apple is vying to launch a foldable in 2023, not only will it be an inflection point for the market by bringing foldables into the mainstream but it will also improve the supply chain for these products ".
Samsung's ongoing work to lower costs and make these products more attractive to new generations can boost the market. And the ability to use them for work could also accelerate adoption in the business segment. Furthermore, Samsung could take the place left vacant by Huawei in the segment in China, a market where it is not as dominant. If it has this growth, the arrival of theiOS alternative, the growth of leaflets could be unstoppable.
But the "ifs" are still very many. The first doubt, however, we will be able to dissolve it already on Wednesday with the announcement of the new foldable by Samsung.