Forza Motorsport is back to making the community talk: the latest rumors concern the release of the game in question
In a recent podcast, streamer MrMattyPlays let it be known that he knew that Forza Motorsport point to a'released in October 2023. She also clarified that this is all she would reveal and, presumably, all she knows about it.
It is inevitable that this rumor will come in light of the release of Redfall. Redfall had been touted as one of Microsoft's major releases, but the game wasn't ready for release due to the performance issues and negative reviews citing other issues in the game's design. Phil Spencer he then addressed the situation directly, taking full responsibility and acknowledging that this was a "major blow" to the loyal community of Xbox fans.
Forza Motorsport: all the background on the title and its release
shortly after theexit of the aforementioned Redfall rumors began to spread that Microsoft would definitely have more games ready to reveal shortly. Even if the Redmond giant seems to be in an awkward position at the moment, the indiscretion has nevertheless renewed the hope that the company has something ready for Xbox in the near future.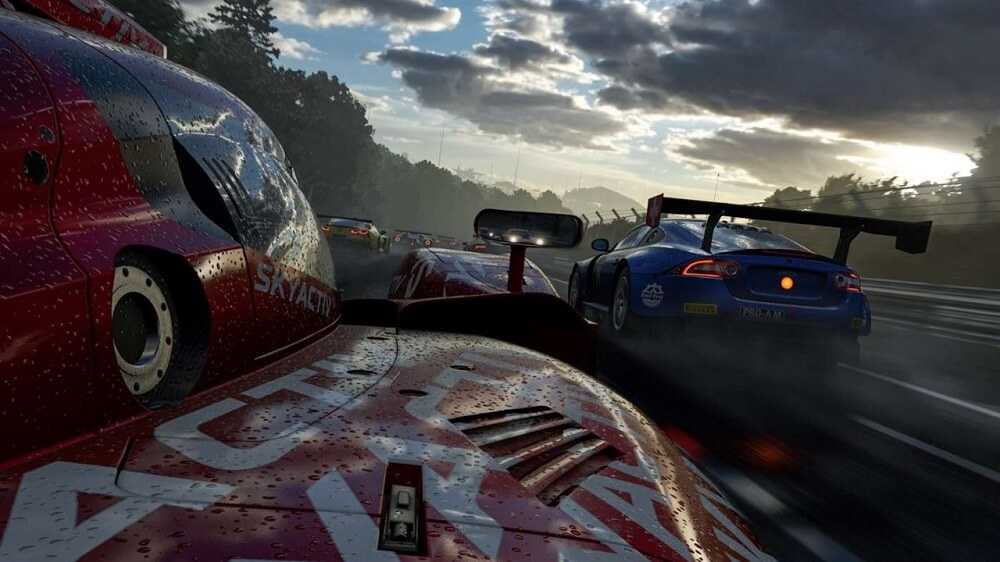 So here is the franchise of Forza. While Forza hasn't always been a hit with fans or critics, it has proven to be one lasting hit. At this point, it can even be argued that modern day Forza has been more successful than Halo.
Turn 10 Studios has really impressed the fans with the graphics of the racing series in question. While not focusing on the visual component at a granular level like Polyphony Digital, it's arguable that their approach has been more successful than that of Polyphony. Turn 10's modus operandi of making the best looking game possible at any given moment has allowed them to iterate and make more popular games over the last decade than Polyphony.
Turn 10 then raised expectations when making specific promises about Forza Motorsport performance, for both Xbox Series X and Xbox Series S. The two versions of the console will run Forza Motorsport at 60 FPS, with different resolutions. Also, Turn 10 promises global illumination in ray-tracing.
Of course, Turn 10 is likely to deliver on these promises, since it also has previous experience making racing titles and has already proven itself up to the task. For all of Xbox's recent woes, Forza has proven to be a stable foundation and hopefully Forza Motorsport is one of those titles that will soon turn the tide in Xbox's favor. L'Forza Motorsport exit is expected on PC and Xbox Series X|S. The game will also be available on day one at Game Pass.
We will keep you updated on all future developments in this regard. In the meantime, always stay tuned on you know for all the news and curiosities from the gaming world and beyond. Finally, for i discount video game download codeswe invite you to take a look at the store KINGUIN.