In this article we will see the review of the Fritz! PowerLine 1260E, a product that we have already encountered in slightly different guises
Having a wired connection is always the best solution. I think there are no doubts on this point. The problem for many, however, is that of having the modem or router in one room and the PC in another far away. Here are attempts to connect via Wi-FI or similar. However, a network card with WI-FI or an extender may not always solve the problem. That is why we have decided to help you by proposing an alternative possibility that could help many of you.
We are not faced with an option suitable for everyone, but it could solve the connection problem for many of us who love fast and above all stable connections.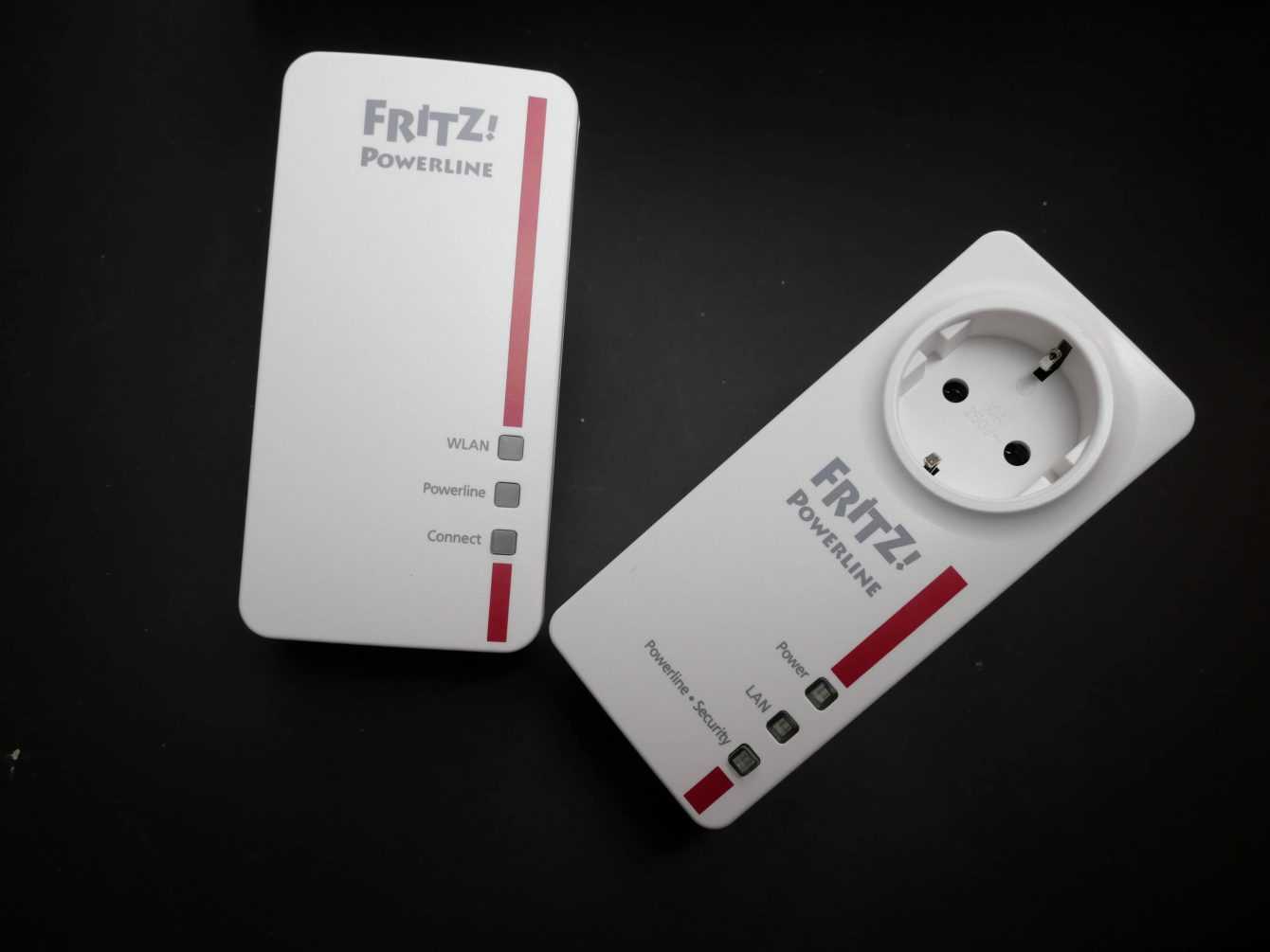 What is a powerline and how does it work?
Many of you will know what we are talking about by hearing the word powerline, but in case there is someone who is not accustomed to the term here is a basic explanation that can make even inexperienced users understand how it works.
A powerline system allows you to modulate the flow of current into two well-marked signals, thus making it possible to pass a data signal, a classic internet connection with twisted pair, from the electric cables (those of a very normal electrical system).
The system is very simple, as is its use. In fact, you just need to connect the two (or more) elements to the source and to the user.
In even simpler words, the first device will be connected to a power outlet and to your modem via an ethernet cable with a classic RJ45 connection. By doing this, your powerline system will have a source data stream. The second device will always be connected to your electrical system and will give you the possibility to connect a data connection to your PC with a second ethernet cable. In short, an operation that is easier to do than to say.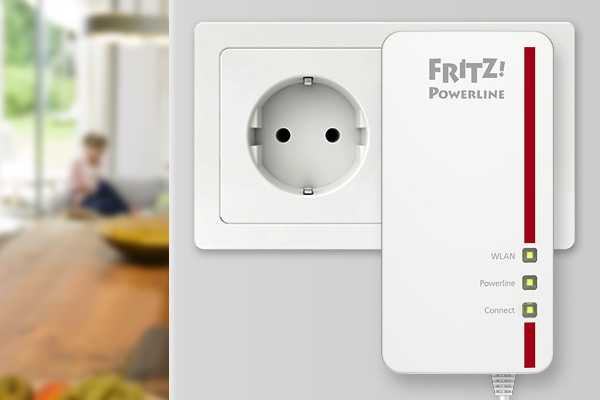 Technical sheet | Fritz! PowerLine 1260E Review
Powerline transmission speed: 1200 Mbit / s theoretical with 128-bit AES secure encryption
Wireless connection AC up to 866 Mbits / s in the band 5 GHz
Wireless connection N up to 400 Mbits / s in the band 2.4 GHz
Quick setup via WPS
1 Gbps Ethernet wired connection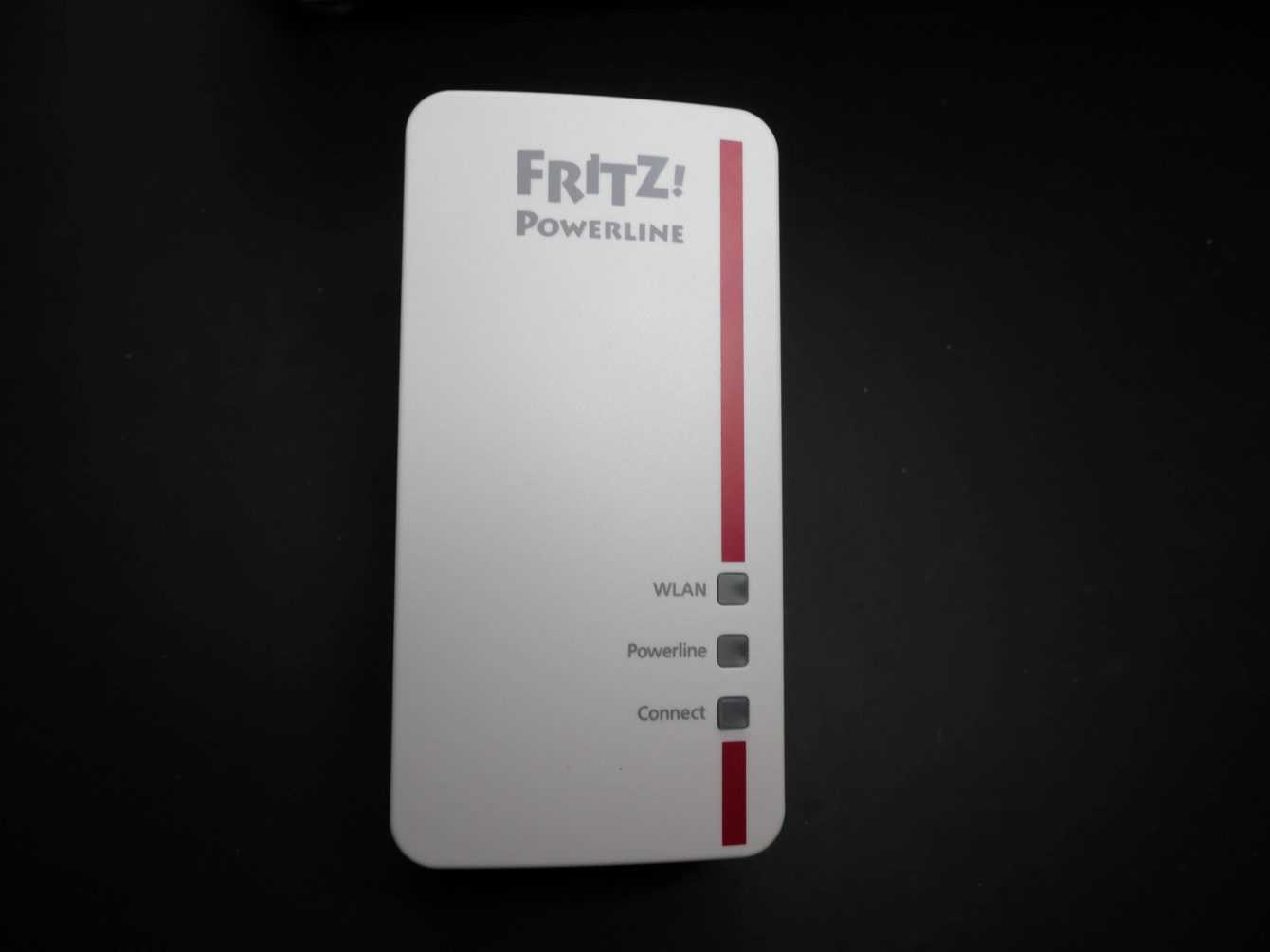 Design and packaging | Fritz! PowerLine 1260E Review
Inside the package we find the two repeaters, two ethernet cables and the instruction manual.
In short, the packaging is quite sparse, but complete. There is everything you need to make our powerline system work properly.
The instruction manual is available in many languages ​​even if I don't think it will be necessary to use it as the system is immediate and usable by everyone. A peculiarity that if we want could be considered a defect is that the two devices have a German type plug so an adapter will be needed.
Not bad we all have plenty of them at home generally, even if by doing so the powerline will protrude a little more from the socket.
Aesthetically, the two devices are very similar, both have a three-LED notification system that will allow you to immediately understand the status of your connection. The white color broken by the red line that runs along the right side of the surface makes it elegant and suitable for any type of situation and choice of furniture.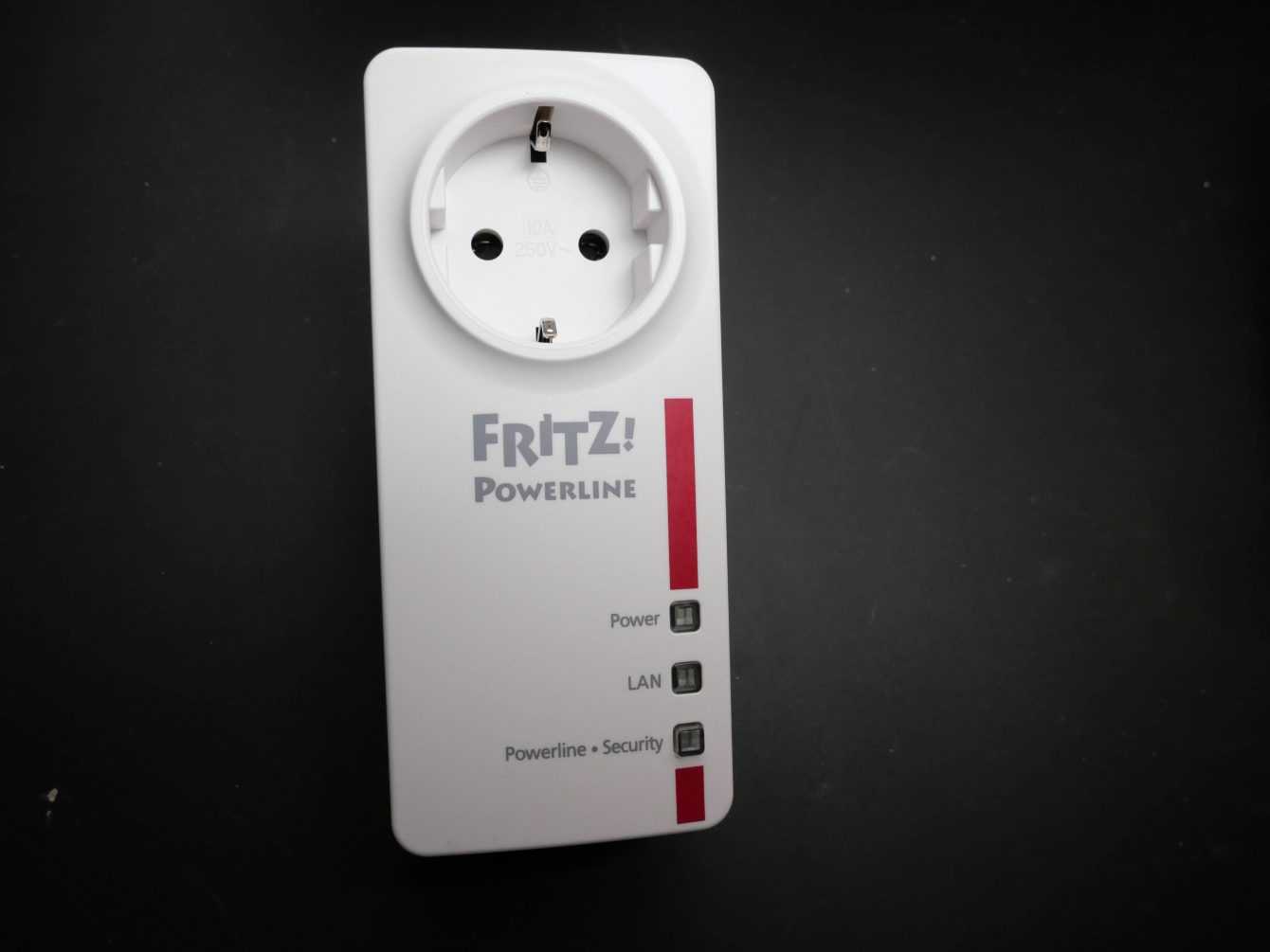 Performance | Fritz! PowerLine 1260E Review
We tested the Fritz! PowerLine 1260E so that we have a complete picture of the connection power both as a Wi-Fi extender and as a pure powerline. In both cases we were pleasantly impressed with the efficiency in our tests.
In the wired phase, we found no signal loss or disconnections, despite the fact that the building's electrical system is not the most recent and despite the fact that there are two levels of difference between the source signal and the one used. In fact, I remember that using the domestic electrical system it is very important for the quality of the signal that this system is in excellent condition. In fact, a lot can depend on this factor, without forgetting that distances play an equally fundamental role.
The possibility to also choose between the frequencies of 2.4 and 5 GHz wirelessly is a very welcome plus that will allow you to opt for a more performing or more stable connection.
Even in a non-wired connection we had no problems receiving a good amount of bandwidth even if not equal to what we would have by connecting the router directly to the PC.
In very simple words we were able to maintain a connection equal to that of the modem despite the use of the electrical system and despite the fairly important distance in the LAN connection phases and a good connection, even if not perfect, using it as a Wi-Fi extender.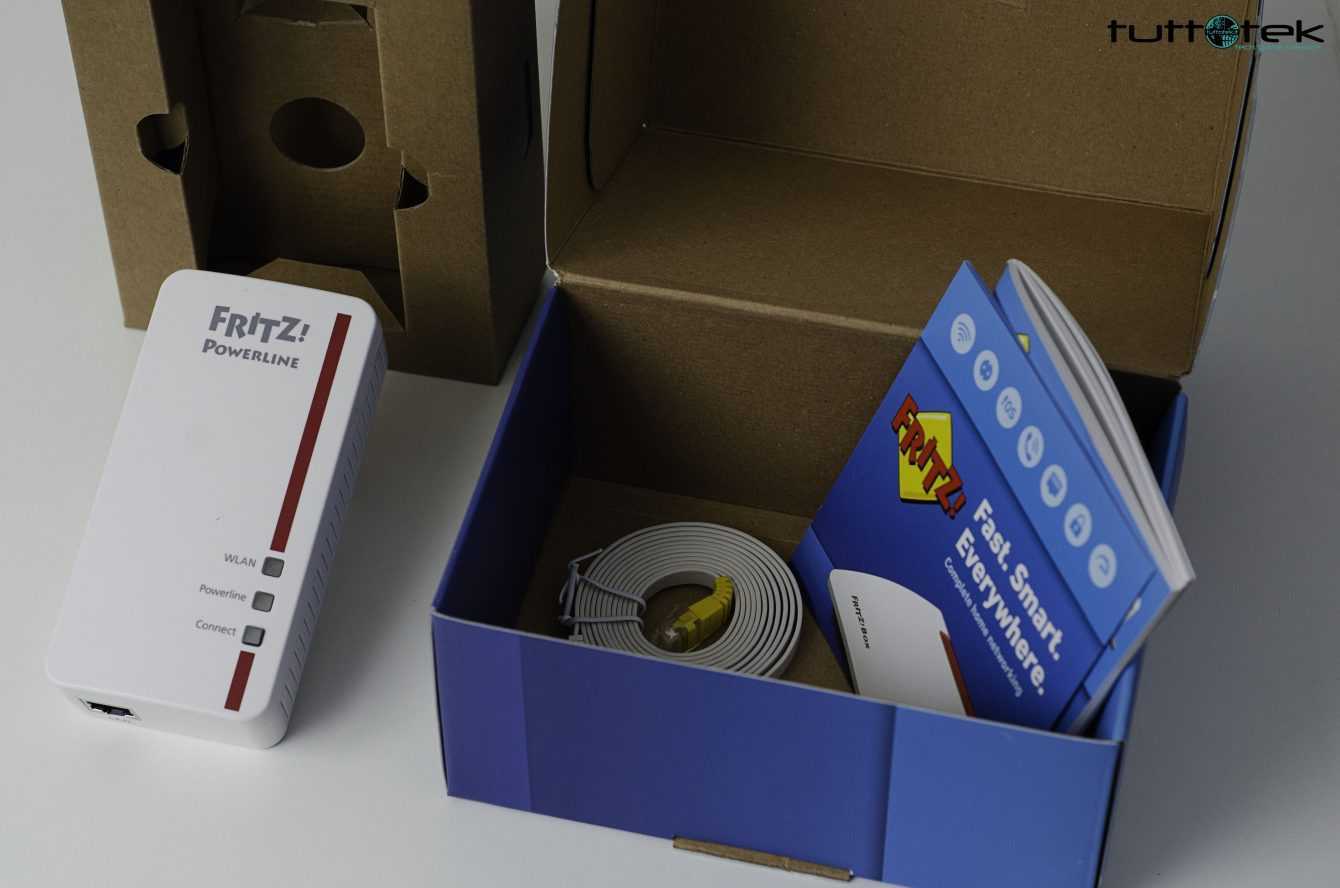 Conclusions
In conclusion we would like to promote this Fritz! PowerLine 1260E with flying colors in the LAN connection phases to promote with some small reservations in the Wi-Fi extender phases.
If you need a system to connect a device away from your modem without losing signal quality, this 1260E is for you. You can use your home power line to amplify your network of connections, all without the need for great technical knowledge.
We would have liked to see two RJ45 connectors in the second repeater (the one that will connect to your device) and not the first one but otherwise we have nothing else to report.
Points in favor
Excellent LAN signal quality
Ease of assembly and use
Packagin completo
Points against
We would have liked to have had two LAN outputs rather than two inputs
A schuko socket is mandatory