In this article you will find all the most important news introduced with the Reloaded update of COD Season 2: Black Ops Cold War
Call of Duty: Black Ops Cold War, the new FPS developed by Treyarch e Raven Software, has been available for quite some time now but despite this continues to be very much played. This is obviously due to the quality of the title, but also to the constant addition of new content. In fact, it has been very recently rilasciata la patch Reloaded for Season 2 of COD: Black Ops Cold War and in this article you can find them all the most important news introduced with this update.
A new management of dimensions
Usually the new Call of Duty patches are Very big and this is no exception. Apparently, however, a new system capable of will be used from now on optimize the weight of updates even more. Also in this case there will be large differences in size based on the version of the game you own. For more details on this, we suggest you take a look at ours dedicated article.
The patch is playable from 6:00 this morning but luckily many of you won't have to download anything. Treyarch has become foresight lately, allowing players to start downloading patches on PS4 a few days earlier. In fact, if you have run the pre-download of the Cold War Reloaded patch, now you don't have to do any updates but simply start COD, install the new content of the season and play.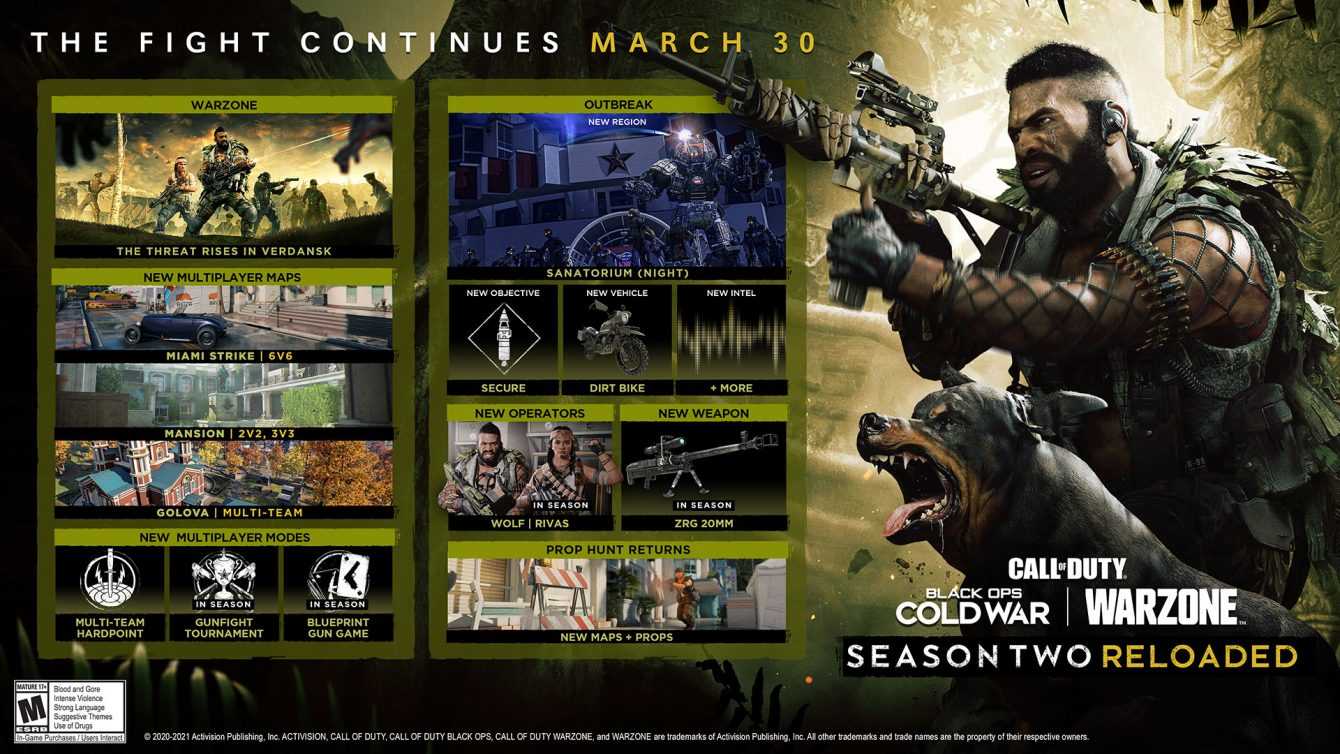 Multiplayer News – What's new in COD: Cold War's Reloaded update
Let's start by talking about the news related to multiplayer COD: Black Ops Cold War introduced with the Season 2 Reloaded update:
Miami Strike 6v6

Miami Strike will allow two teams of six players to clash in heated battles in the coastal area of ​​Miami. The map is quite small, but experienced players will certainly be able to use any weapon within it.

Mansion 2v2 e 3v3

This new Cuban map will add to the pool of maps available for Gunfight and Face Off modes. Mansion will have players collide in frantic battles within the courtyards of a beautiful Havana mansion.

Head

On the surface, Golova may seem like an ordinary Russian village in the Ural mountains, but it actually hides a place created by Nikita Dragovich to expand the Numbers Project. This map is really huge, but it has several sections suitable for close combat, such as a church, an industrial park and a series of houses. Be careful though, because outdoors you will be easy prey for opposing snipers.

Hardpoint multi-team

Get ready to enjoy the greatest version of Hardpoint ever in a Call of Duty. In this mode 10 teams of 4 players will be able to compete in heated battles to capture and defend different points of advantage that will change position every 120 seconds.

New Prop Hunt maps and new props

Miami Strike and Satellite join the maps available for Prop Hunt mode. In addition, many new props will also be added to all the other maps already available.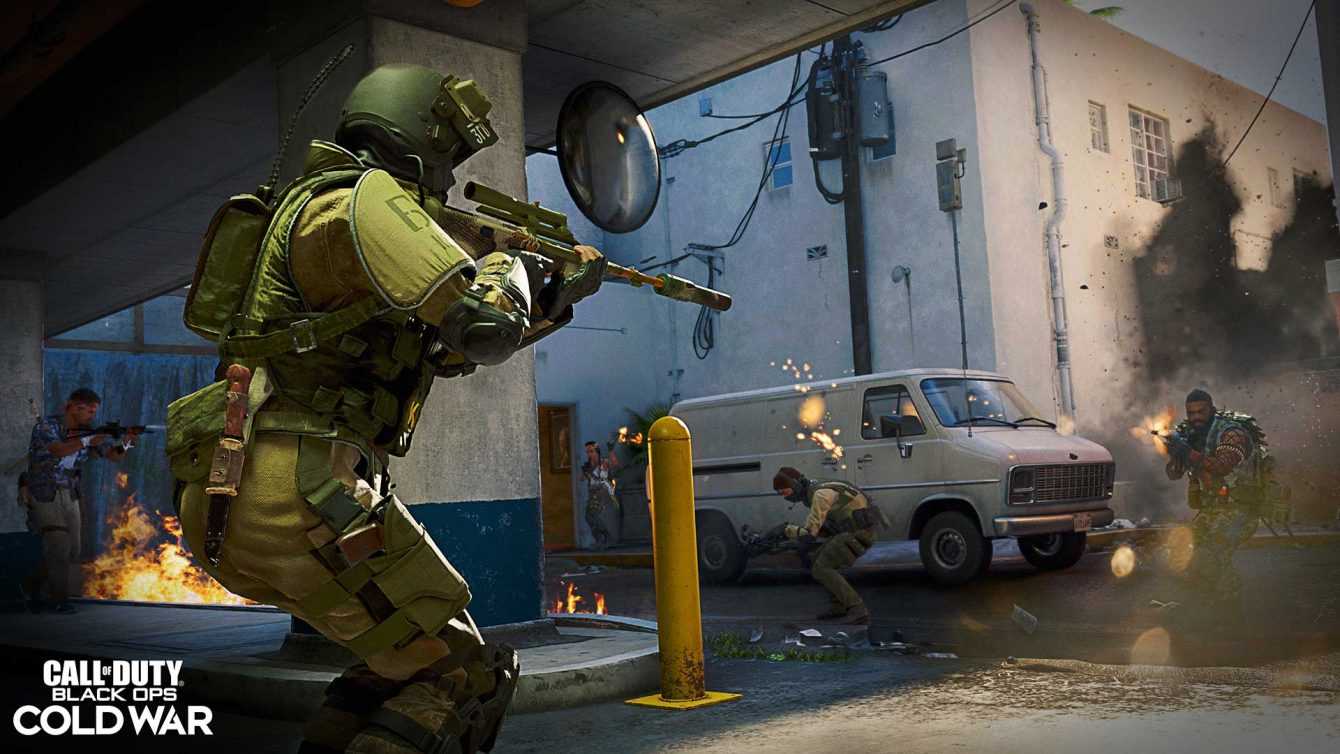 What's New in Zombies Mode – What's new in COD: Cold War's Reloaded update
The Reloaded update also added a lot of content related to the Zombies mode:
Sanatorium (night)

Now the zombie mode will get even bigger thanks to the addition of Sanatorium (night), a new region for the Outbreak mode. In this new and large area, Requiem's ​​agents will have to exploit the favor of darkness to approach the sanatorium, at the same time killing all the undead they meet in their path.

Available a new goal for Outbreak mode

The new goal "Secure"Will ask you to kill a large number of undead within a certain area to absorb its essence. In this way you will be able to use their life force to obtain useful items to be exploited in combat.

Available a new vehicle for Outbreak mode

Now Requiem agents will be able to move quickly around the maps thanks to the new bike "Dirt Bike". This vehicle is perfect for quickly moving across the map to gather resources or complete timed challenges.

New content for Onslaught

PlayStation players will be able to enjoy themselves with the introduction of many new features in the Onslaught mode. For example, now they can try Containment, a new mode that allows you to play in Gunfight maps and that will allow you to unlock many new projects.

Added new secrets and story-related content to Outbreak
Added bonus map "Silverback Slideways" per Dead Ops Arcade 3
You can now earn Player XP and Battle Pass XP Points by playing Dead Ops Arcade 3
Players can now apply all blueprints they own to their weapons via the pause menu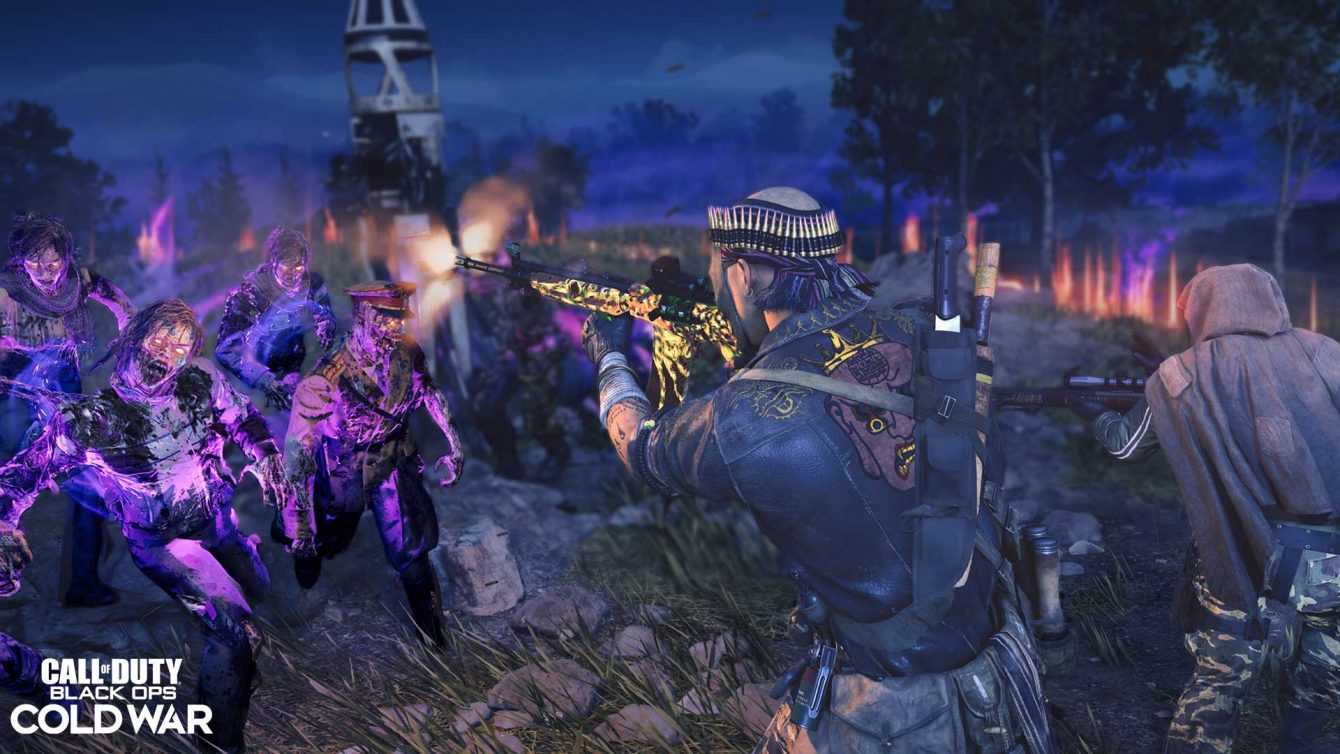 New Operators and Weapon Mods – What's new in COD: Cold War's Reloaded update
The Reloaded update has also enriched COD: Cold War with new Operators and has brought many weapon modifications multiplayer:
Wolf: Nato

Terrel Wolf is a lethal soldier who specializes in jungle combat. This ruthless hunter trained in the swamps of Louisiana from an early age and joined the army at age 18 in memory of his lost brother.

The following weapons received gods improvements:

War 6
FACT 1
Basket
Milano 821
KSP 45
1911
RPG-7

The following weapons have suffered gods nerf:
The Magnum is now slightly more inaccurate when firing in hip-fire or dual wielding, but it owns a new accessory which increases the damage dealt to enemies and vehicles.
The rockets now deal more damage to players wearing the Flak Jacket in Hardcore mode.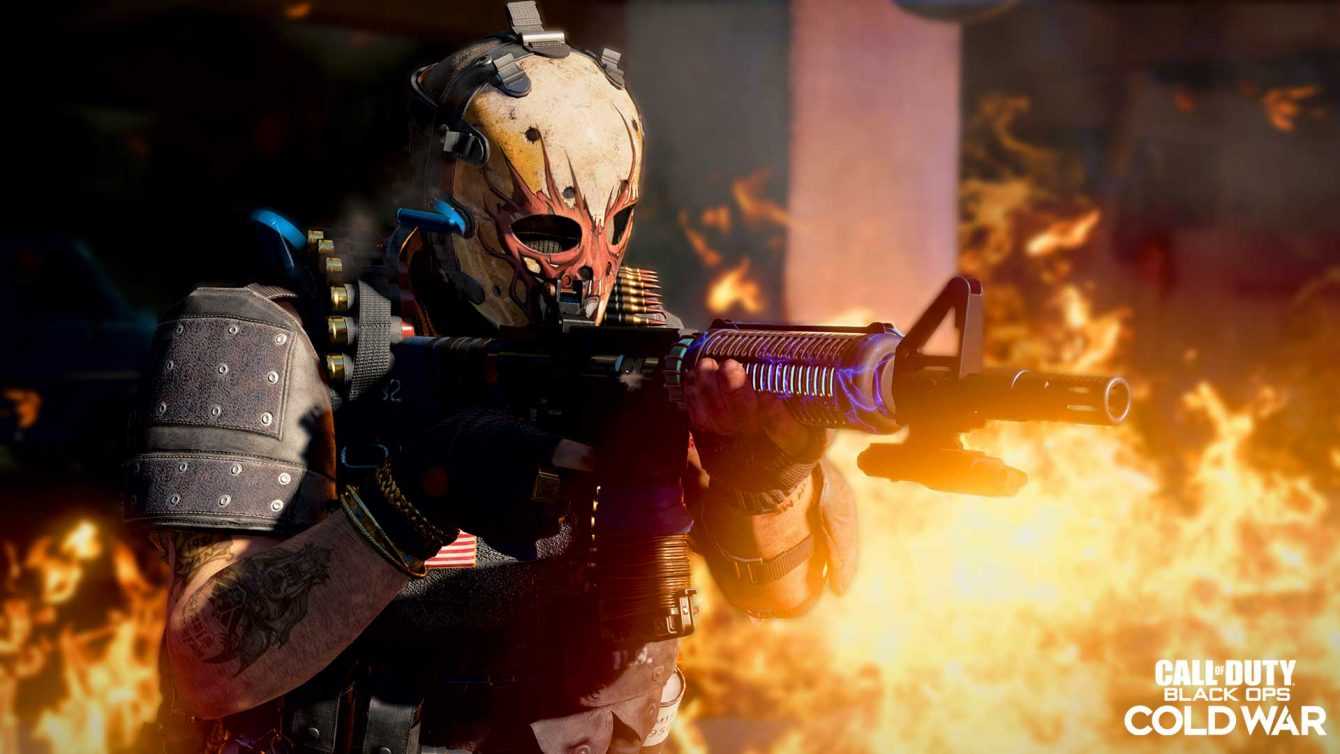 That's all
This was the list of all main news of the Reloaded update for COD Season 2: Black Ops Cold War. Our article ends here, but if you really want to be the best in multiplayer, we suggest you take a look at the many dedicated guides on our site:
Call of Duty: Black Ops Cold War è available now for PC, PS4, Xbox One, PS5 and Xbox Series X | S.. If you are interested in staying up to date with all the news on the world of video games and much more, then continue to always follow us here on TechGameWorld.com. Furthermore, in case you want to buy the game at an advantageous price, we suggest you take a look at the catalog of Instant Gaming.