Here are the discounts of the Trade-In Bonus dedicated to FUJIFILM GFX 100S, the brand new 100 MP medium format mirrorless with a more compact form factor and with interesting video features
From March 4 until April 30, 2021, taking advantage of the power, versatility, reliability and shooting quality of the FUJIFILM GFX 100S is possible and also affordable, thanks to the Trade-In promotion worth 500 euros including VAT. FUJIFILM GFX 100S marks an important innovation in the Large Format sector. At small size and weight, a body weighing only 900g, combines the best of Fujifilm's imaging technology. It can be used inside and outside a studio, in dynamic contexts, for large format images. It houses a 102MP sensor, a Five-axis in-body image stabilization (IBIS) up to 6 stops, incredibly fast and accurate autofocus and renowned color reproduction capability.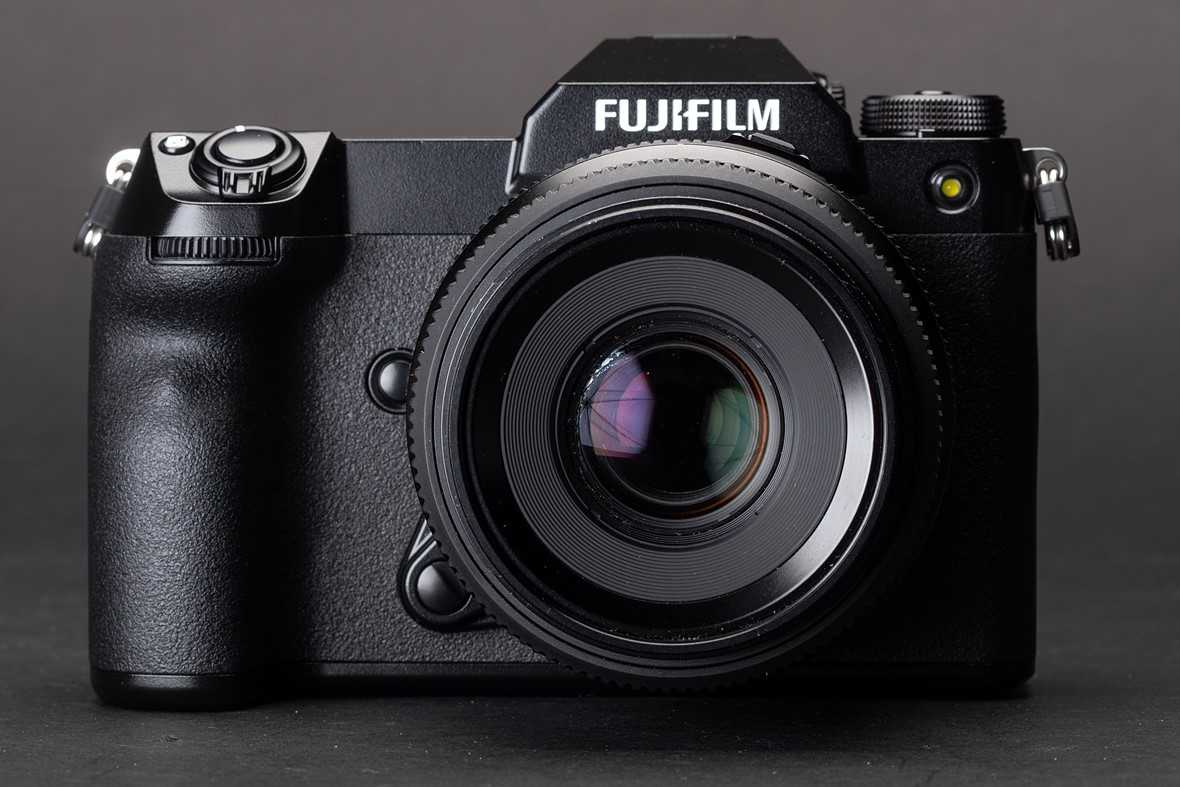 FUJIFILM GFX 100S: discount of 500 euros
The promotion allows you to trade in a working full frame or medium format camera, among those deemed suitable for the trade-in, and obtain an overvaluation of 500 euros including VAT. The promotion is valid only for the purchase of FUJIFILM GFX 100S at an authorized "GFX Authorized Specialist" dealer, in Italy, the Republic of San Marino or the Vatican City. To join the GFX100S Trade-In promotion and get the bonus of 500 euros ii will be enough a few simple operations.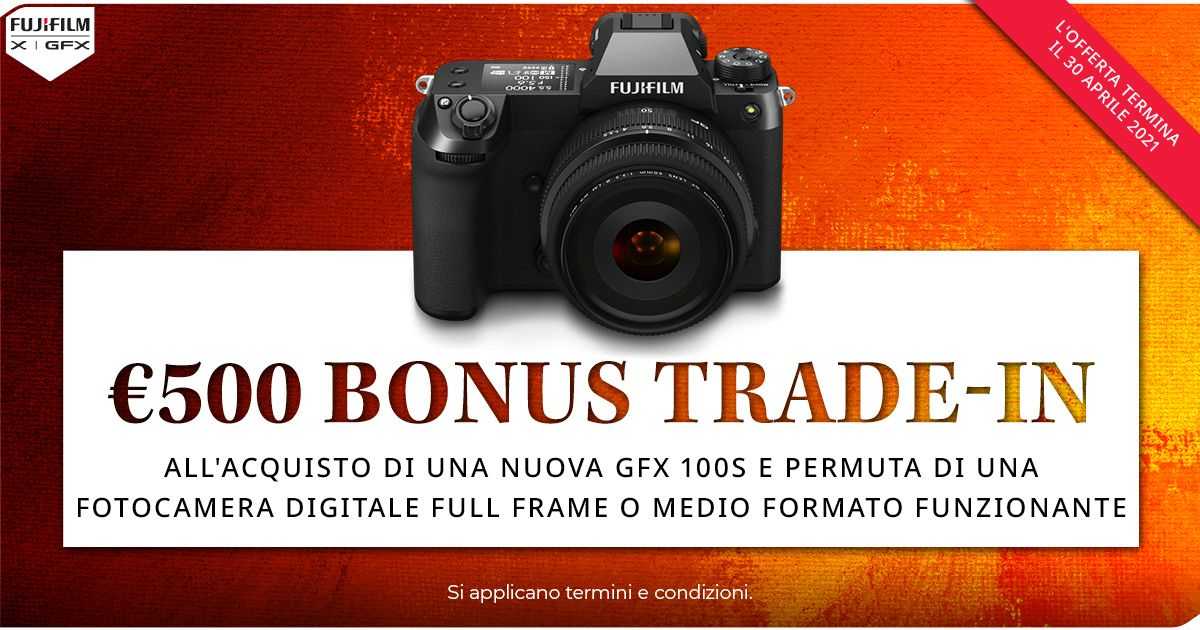 How to get the bonus
Primarily, the retailer, from whom the purchase is made, must provide the forms relating to the FUJIFILM BONUS TRADE-IN, in which the details of the item given in trade-in must be indicated. The exchanged product will be collected and taken over by the Reseller himself. Subsequently, it will be necessary to connect and register on the dedicated site, and request a refund. You will need to send a scan or photograph of your proof of purchase, clearly showing the date of the transaction, the name of the authorized retailer where the purchase was made and the product code / name. In addition, you must also attach the form issued by the dealer with the data of the swapped camera and a photograph of the outside of the box that clearly presents the label showing the serial number (serial number) of the FUJIFILM GFX100S purchased. Finally, you can wait for the refund, which will be credited directly to your bank account.
Refund requests can be shipped immediately after the FUJIFILM GFX 100S purchase date and no later than May 31, 2021, the date shown on the purchase invoice / receipt will be valid. Resellers cannot make inquiries on behalf of their customers. Therefore, requests made by resellers will be rejected. For this promotion, only new products that have been distributed by FUJIFILM ITALIA SpA (by the end of the validity period of the promotion) are to be considered valid. That's all from the photography section, keep following us!