We had the opportunity to snatch an interview with Alessia Bottone, author and producer behind the documentary La Napoli di mio padre
My father's Naples is a twenty-minute documentary that, through archive images and the narrative voice of its own protagonists, takes us back in time to when the greatest cities were one big family. A documentary on the origins born from an idea, and produced by Alessia Bottone, which we had the pleasure of interviewing. Here are the questions we asked her and the answers received.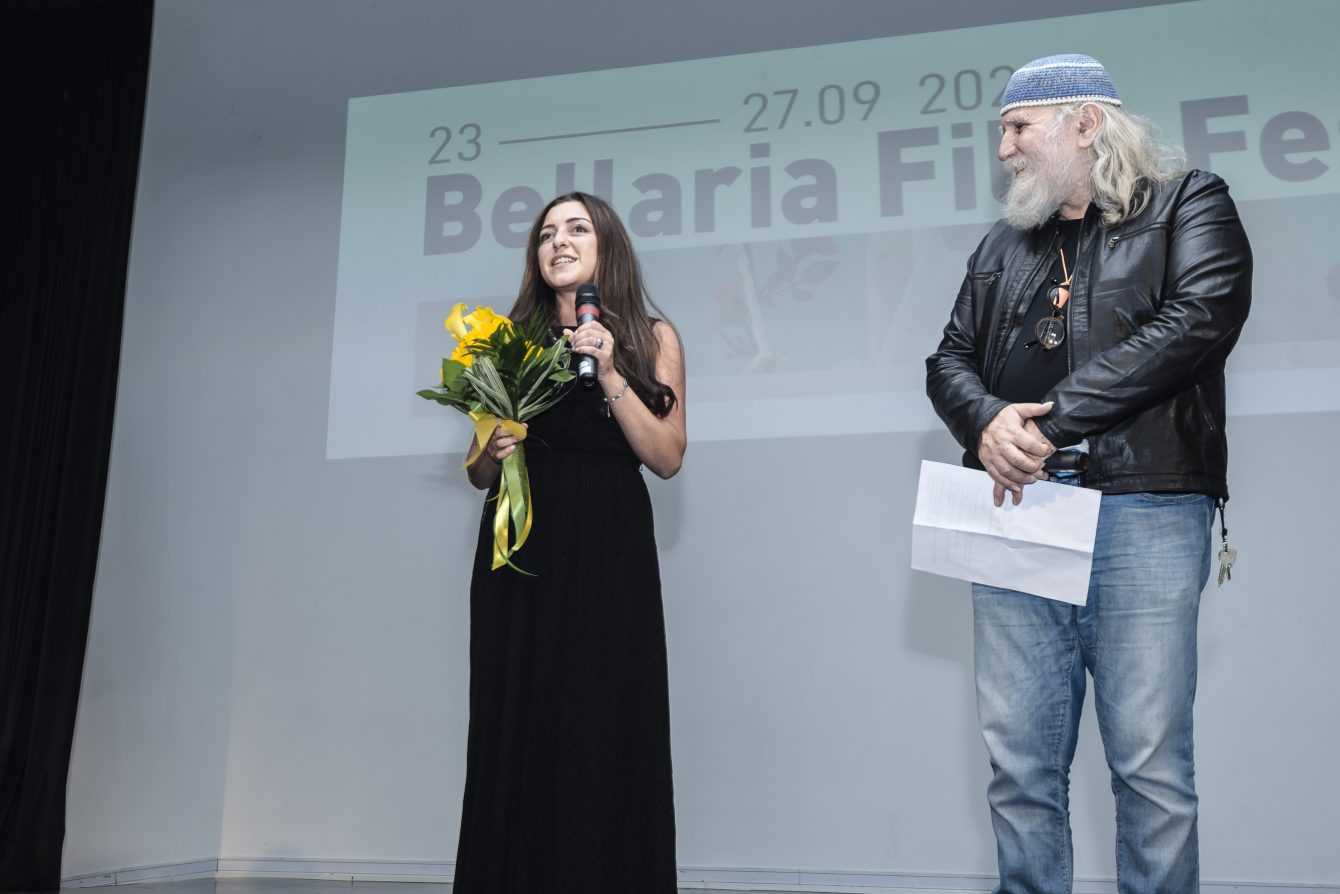 Hi Alessia, thank you for granting us this interview: the protagonist of your production is your father Giuseppe, what do you think of your work?
About fifteen years ago my father gave me a book that was dear to him, "The Naples of Bellavista. I am the son of ancient people "by De Crescenzo, a collection of vintage photographs and stories set in the city. Some photographs are really hilarious, they show how problem solving was invented by the Neapolitans even before the term was coined. However, I believe that in his heart, he hoped to be able to tell about his Naples but, probably, he did not know how or when to do it and – perhaps – the opportunity came at the right time. He saw it several times, he got excited, he liked it a lot. I remember his expression at the premiere of the film, I was afraid he didn't like it, and instead, I managed to make him move. I would say mission accomplished.
In his project he tells of his origins. How important are roots to you?
Very important. I really want to remember always and in any case of being born in Verona but, at the same time, of feel strongly linked to the south, to Naples, a city in which I have not lived but I have breathed in all senses. My readings, films, authors, travels, friends, family, everything revolves around Naples and southern Italy, a part of the country that I have always appreciated for countless reasons. But when I talk about roots I am not referring only to my father's roots, I am speaking precisely of being Italian: I am strongly pro-European, I have taken all the opportunities that the European Union has given me to study and work abroad – where I lived for five years – and for this very reason, being very far away, I felt the need to mix with European citizens but always carry my Italian spirit with me. I believe that knowing our origins helps us to understand who we are, what we want and where we go and perhaps to be federated with ourselves, with our way of being.
In the film he compares the current migration phenomenon with the Italian one, underlining the common need for survival and the search for a better life, far from home. In your opinion, can a house be really abandoned?
Physically yes, morally and emotionally he never gives up, even if he puts in a lot of effort. The roots are like the umbilical cord, they nourish us, they keep the past of each of us alive. I believe that roots are part of a person's DNA, even when one goes far; I quote our Italian migrants of the last century who often felt the need to recreate that atmosphere, that sense of sharing, of union to keep memories alive. This is the reason why Italians abroad seem more Italian than us. There are grandparents who emigrated seventy years ago to Brazil, Australia, Argentina who still speak the dialect and are waiting to be able to speak with someone who has stayed here, simply to try, for a few minutes, to connect with the motherland. This is not only true for Italians. Honestly, I do not find anything wrong with it, someone defines it as an excessive form of attachment to the past, to the family, typical Italian, but I find that going to the other side of the world to look for a job and better living conditions, integrating into a new Country, should not preclude the possibility of also feeling part of the country of origin. Whether we like it or not, we will have to get used to it, we are all more and more on the move, the age of the wives and oxen of your countries is over.
Today we are experiencing a historical phase in which limitations and restrictions have become everyday life. How do you escape from this reality? | Interview Alessia Bottone
I have a passion for cinema, documentaries, reading and sports. And I must say that I have "given" to these four activities completely. In reality I must say that my days go by very quickly despite the limitations and I feel lucky to have all these passions because I never have the feeling of boredom, of waiting, of wasting time and then just press "Enter" on a film, and I project myself in a few seconds into another reality, trying not to dwell too much on what we live. I try to live a normal day even if, and I think I speak for many, the limitations are damaging both my planning and the working aspect and I believe that in the coming months the situation will only get worse from a working point of view. In my own small way, I'm trying not to waste time, to make these months of pandemic fruitful in some way, whatever it is.
If you want to make a comparison, what do you see when you look out the window?
What do you see today? In general? Sometimes I wonder if you can still see something from the windows, by dint of building apartment blocks, houses, walls, it is even difficult to open a window. Personally, I always look at the windows of the houses, not because you love to look inside them, on the contrary, I like to look at those who look out, imagine their thoughts. The journey doesn't have to be a physical movement, it can also be a whirlwind of thoughts. From a window you can reach infinite places, even if you do not move, geographic and temporal. I think that despite the absence of a horizon, taking some time to look out on the balcony or window can be a panacea for everyone, a way to stop for a moment, disconnect from the frenzy, escape from reality, if needed. When we stop imagining, we stop believing.
We were particularly struck by the editing of your project: what did you feel in front of all those archive images?
I have always loved black and white films / documentaries, from the American ones with Frank Capra and Charlie Chaplin from the 1930s and the Italian neorealists from the 1940s. Those images have remained very impressed on me and for years I have hoped to be able to create a work with archival material, in black and white, even better if grainy with its retro charm. I wanted to be inspired by two of my favorite films, reconstruct a situation that could take up the theme of the film "Bicycle Thieves" by De Sica, bringing back to life that little boy who walks around the city with his father in search of hope, confronted, from an early age, with the difficulties of life . The same goes for the film "Umberto D" by De Sica: I was inspired by that work while I was looking for the images for the scene that portrays my father in line outside the shop of Nanninella, the overpriced grocery seller. Those looks into the archive car remind me of the wandering and loneliness of the film's protagonist, Umberto, who well represents the inevitability of the human condition. Being able to insert clips of films by well-known directors, documentaries and images of those years, was the crowning of a dream I had for a long time, without those images I would never have been able to give that same meaning to my thoughts and my script.
He called my father's Naples the very journey he wanted to tell. What will your next trip be, your next project? | Interview Alessia Bottone
I wish I could tell you so much but I am really very superstitious and I never talk about a project before signing a contract. I can only say that something is brewing.
These are the words of Alessia Bottone, whom we thank again for granting us this interview. See you next project!