There are three new lenses in FUJIFILM's portfolio from now on. One is dedicated to medium format and is FUJINON GF80mmF1.7 R WR, a one-of-a-kind piece. The other two are dedicated to the X system and are FUJINON XF70-300mmF4-5.6 R LM OIS WR and FUJINON XF27mmF2.8 R WR
Today FUJIFILM is further extending its optics park with a two-pronged attack. The first aims at the world of medium format with FUJINON GF80mmF1.7 R WR, the brightest large sensor lens in the world that can give a bokeh and three-dimensionality to shots that are truly beyond expectations. The other two are two important elements that integrate the already good XF system. Let's talk about FUJINON XF70-300mmF4-5.6 R LM OIS WR, a wide-excursion zoom to be used in conjunction with other standard lenses such as FUJIFILM XF 16-80mm f / 4 R OIS WR, and FUJINON XF27mmF2.8 R WR, a small lens among the most compact in the world suitable for those who want to travel light with a lens with an equivalent focal length of about 40 mm in their pocket.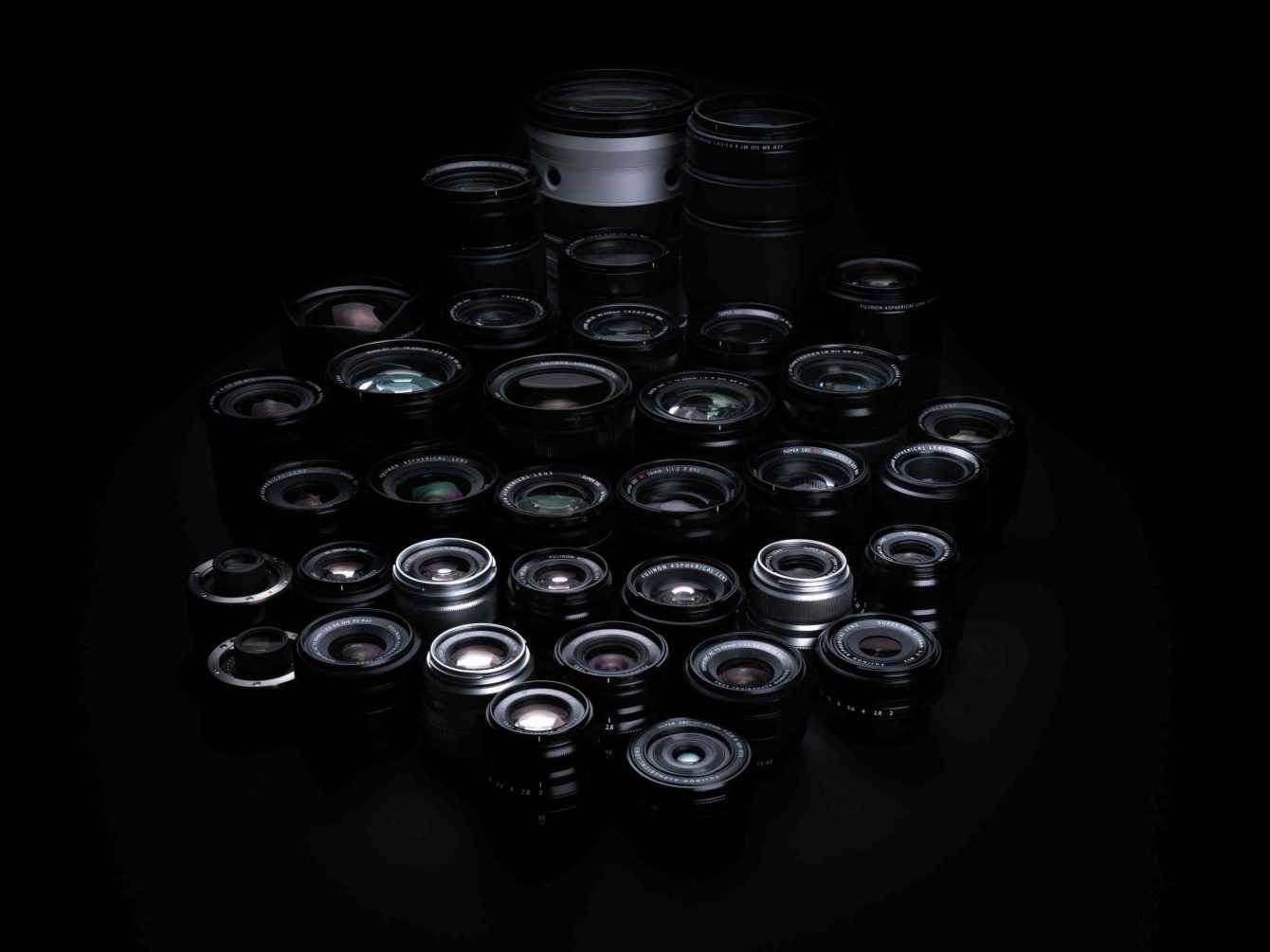 FUJINON GF80mmF1.7 R WR: a jewel
In addition to being compact in size, handy, light and easily portable, with its 99.2mm length, a weight of only 795g, and a filter thread size of 77mm, the GF80mmF1,7 is perfectly sized and suitable for both studio and location applications. The weather resistant gaskets have been applied to the lens barrel in 10 zones to protect it from dust and water, thus also offering the ability to work in temperatures as low as -10 ° C. It is also applied to the front element a fluorine coating to repel dirt and thus ensure an additional layer of protection. Portrait photographers using GFX system cameras can now choose FUJINON GF110mmF2 R WR when they want images with a narrower angle of view or GF80mmF1.7 when they want something slightly wider. This choice will give photographers more creative options, especially since the long-awaited bokeh produced by the GF80mmmF1.7's large aperture will surely provide incredible aesthetic quality to any image.
GF80mmF1.7 R WR presenta a rounded nine-blade diaphragm that can be used in "stop down", when extreme edge-to-edge sharpness is needed, or it can be used at maximum aperture, to produce images with beautifully soft bokeh and striking separation between subject and background, with any GFX system camera. Consisting of 12 elements in nine groups, inclusive one aspherical element and two Super ED elements, this lens is optimally balanced to control spherical aberration and deliver an aesthetically pleasing bokeh quality that is hardly matched by other large format lenses. The use of a particular high-precision technology for glass molding ensures that both surfaces of the aspherical lens can be produced within a tolerance of 1 / 100,000 of a millimeter. This means five times higher precision than traditional molding e the reduction of the "onion-ring" effect that can often affect bokeh in out-of-focus areas of the image.
GF80mmF1.7 is equipped with a powerful DC motor that has adequate torque to drive the large focus group six-element lens – which includes the aspherical element – to provide accurate and reliable autofocus, even when the aperture is fully open to F1.7 and depth of field is minimized. The lens also supports the Face / Eye AF function, which uses an advanced focusing algorithm to accurately capture focus on a subject's face or eyes even as it moves within the frame. GF80mmF1.7 brings a half-stop improvement to the scene illumination limit for the GFX 100's AF. By upgrading from EV-5.0 to EV-5.5, the GFX 100's autofocus is now even more efficient in low light conditions.
FUJINON GF80mmF1.7 R WR will be available from March 2021 at the suggested price of 2.345,00 euro VAT included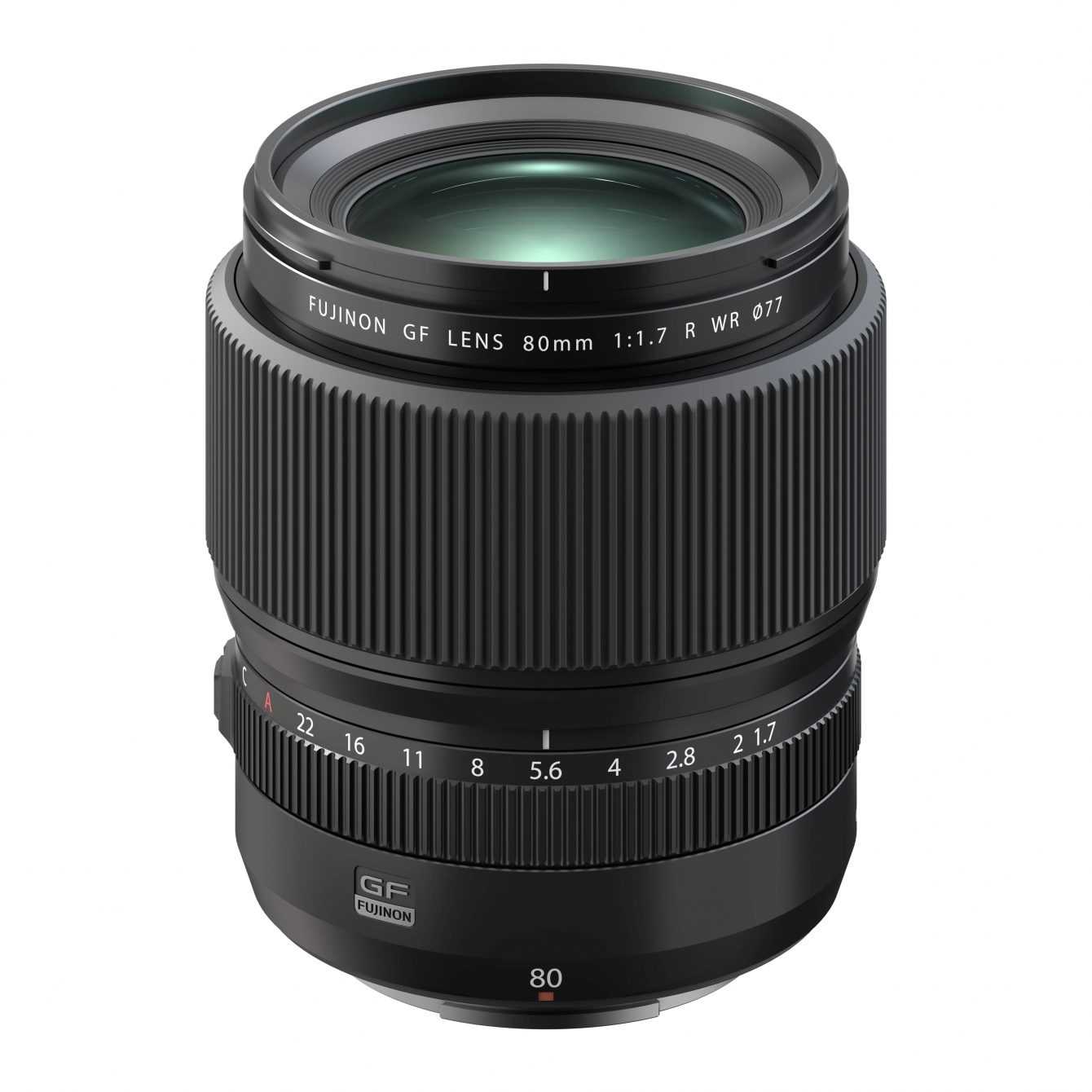 FUJINON XF70-300mmF4-5.6 R LM OIS WR: the zoom for an all-rounder kit
More similar in size and weight to a standard zoom lens rather than a telephoto lens, the XF70-300mmF4-5.6 stuns for a weight of only 580g and a length of 132.5mm. It combines 17 elements in 12 groups, including one aspherical element and two ED elements in a compact and lightweight body with a diameter of only 75mm. The XF70-300mmF4-5.6 is suitable for sports and in general for shooting distant subjects, offering a wide range of focal lengths to choose from, from 70mm to 300mm (equivalent to 107mm – 457mm in the 35mm format). Using FUJINON XF1.4X TC WR and FUJINON XF2X TC WR compatible teleconverters, the maximum focal length of XF70-300mmF4-5.6 can be extended up to a maximum of 600mm (equivalent to 914mm in 35mm format), allowing you to shoot even the most distant subjects. In both cases, phase detection AF continues to work, with no performance limitations.
XF70-300mmF4-5.6 offers 5.5 stops of optical image stabilization (OIS) to reduce the effects of camera shake, especially at longer focal lengths. In addition, the OIS capabilities of the lens can be combined with the in-body image stabilization systems (IBIS) found in FUJIFILM X-T4 and FUJIFILM X-S10, for five-axis stabilization, which can help implement the lens. efficiency With a minimum focusing distance of 83cm and a magnification of 0.33x, equivalent to 0.5x in the 35mm format, the XF70-300mmF4-5.6 can also be used for macro photography, thus enabling dynamic shots in which the smaller subjects, such as flowers and insects, can fill the entire frame. Connected to the XF2X TC WR teleconverter, the maximum magnification is extended to 0.66x, which is the equivalent of a 1: 1 magnification in the 35mm format, an essential requirement for obtaining the incredible results in macro photography. Seals have been applied along the lens barrel in 10 places to protect it from dust and moisture, thus giving it the ability to withstand bad weather and operate at temperatures as low as -10 ° C.
FUJINON XF70-300mmF4-5.6 R LM OIS WR will be available from March 2021 at the suggested price of 849,99 euro VAT included.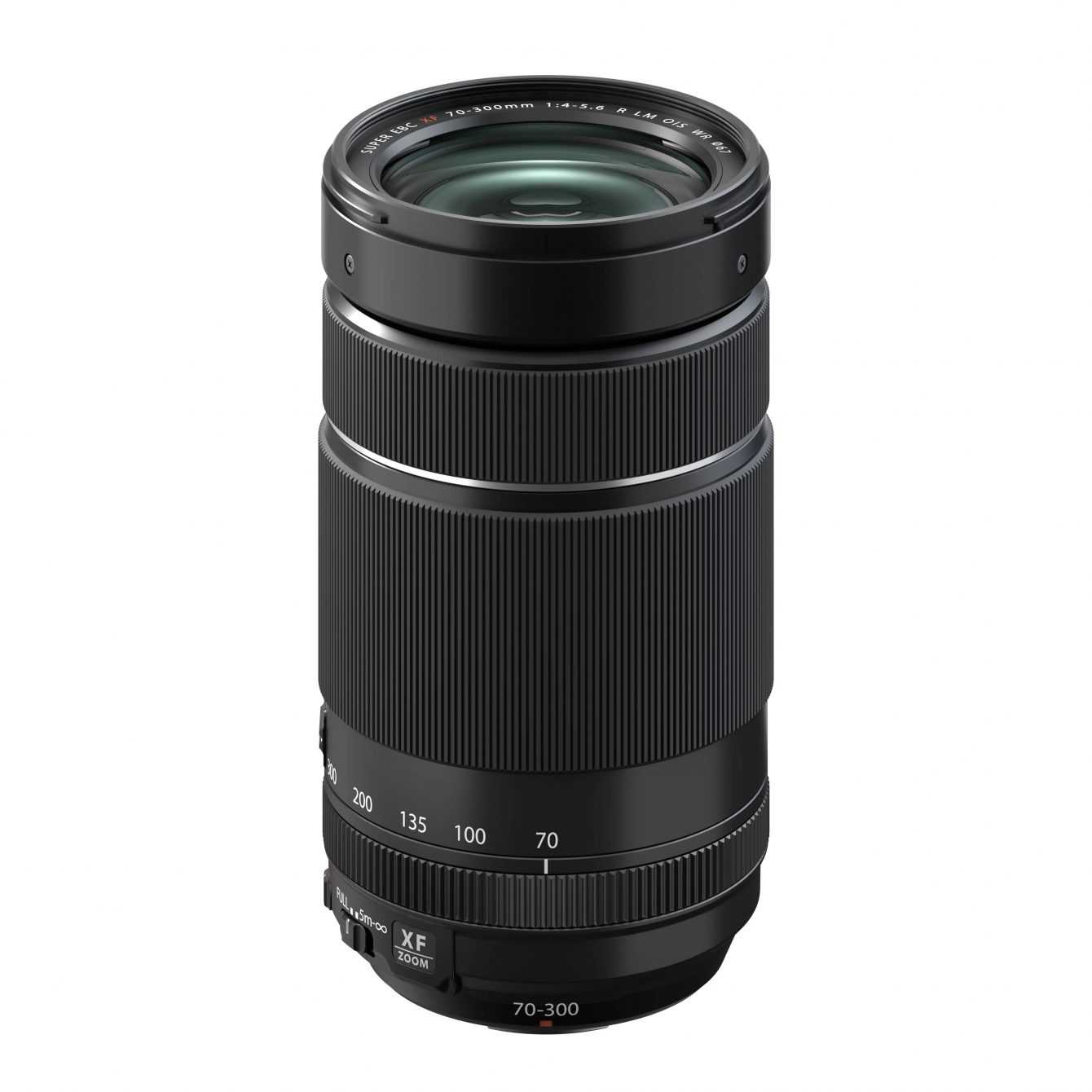 FUJINON XF27mmF2.8 R WR: the bright flea
One of the lightest XF lenses in the series, the XF27mmF2.8 R WR measures just 62mm in diameter and is only 23mm long. The lens is also very light, around 84g, making it an ideal choice for jobs and situations where weight, compactness and overall size are crucial. XF27mmF2.8 features an aperture ring with an F-stop scale, so users can visually check and adjust aperture settings without having to look at the camera screen or viewfinder. The aperture ring also features A (Auto) position lock, to prevent inadvertent aperture adjustments during use.
XF27mmF2.8 is equipped with a high-torque DC motor for fast and accurate AF, while the five-piece front lens group effectively maintains high image quality, minimizing aberrations that can occur when the lens is used for both close-ups and more distant subjects. There resistance of the lens to atmospheric agents it is made possible thanks to seals applied in seven points, to protect it from water, dust and allow it to function fully at temperatures as low as -10 ° C.
FUJINON XF27mmF2.8 R WR, will be available from March 2021 at the suggested price of 469,99 euro VAT included.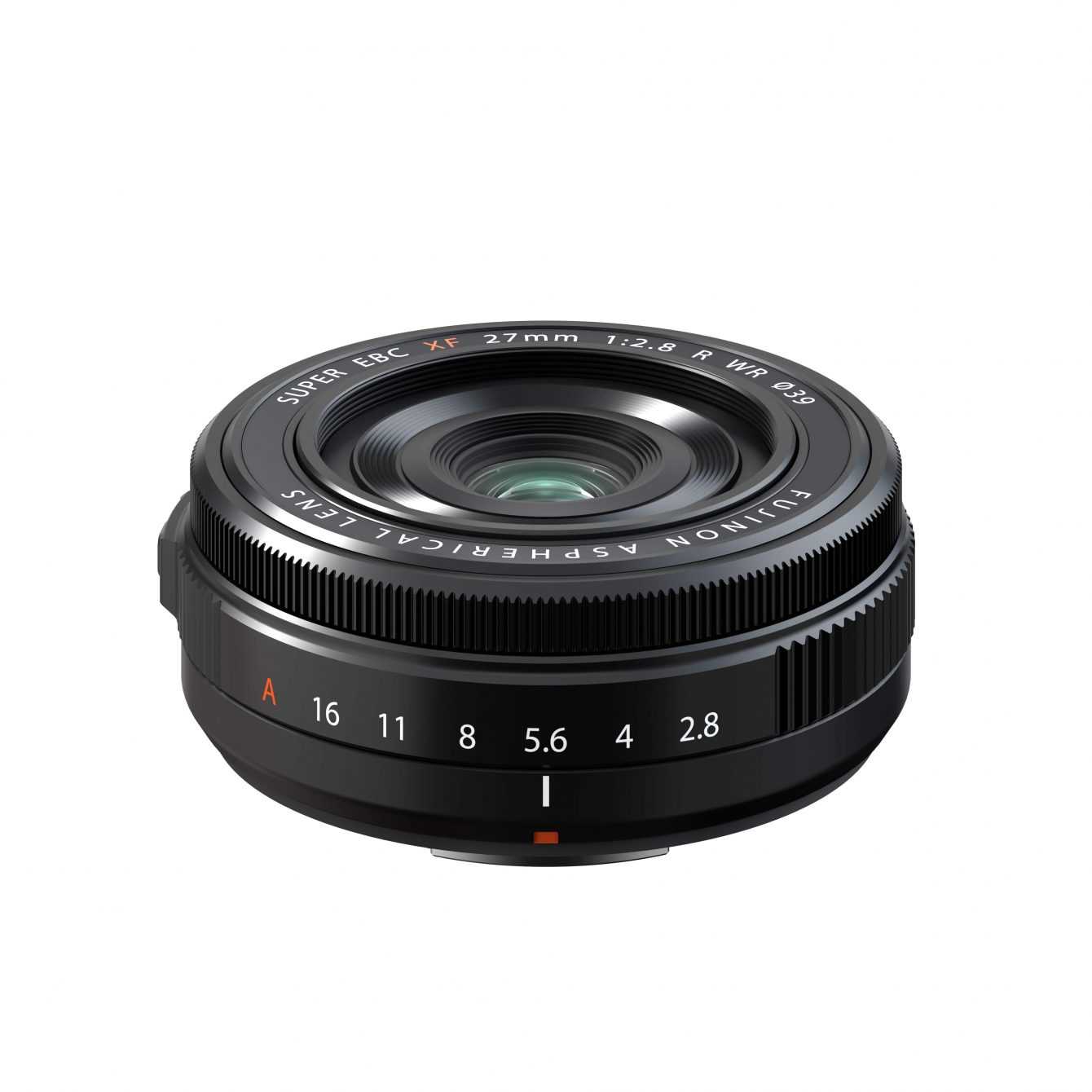 That's all from the photography section, keep following us!