How was born the revolutionary platform that allows you to donate to charity simply by playing? With this interview with Gamindo developers we will discover the background and the future of the project
For a few weeks now, Gamindo, the new mobile videogame platform that allows you to to donate playing. We have already talked about it briefly, explaining the revolutionary operation of this application: in simple words the more you play, the more you accumulate gems that can be turned into money to be used to donate to non-profit organizations that have decided to collaborate in the project.
How the platform was born and how it will develop in the future | Interview
Gamindo is the first platform on the market to accomplish such a thing and the idea was born from the thesis in Economics of Nicolò Santin which, after more than 700 pages of writing, convinced Matteo Albrizio to quit his job and found the company together. The two immediately began to obtain numerous awards: the National Innovation Award in the Italian Senate, the prestigious Seal of Excellence of the European Commission, up to going to Silicon Valley, where Gamindo is accelerated for three months in Plug and Play. Precisely for this reason we decided to interview them for find out more about the platform and the news in store for the future. We therefore thank Nicolò Santin and Matteo Albrizio for their availability.
Gamindo was presented as the first mobile platform that allows you to donate funds to charity without spending anything and simply by playing video games. First of all, congratulations for the idea, but how did you come up with it?
Thank you for the compliments. Thank you very much. So, the origin of the idea is a bit bizarre. It all started with Gangnam Style. I remember reading an article that said the PSY artist had made several million dollars in advertising revenue on YouTube after the song's first billion views. So I thought: I create a video, I convince people to watch it by saying "watching it costs you nothing, but the money from the proceeds will go to charity" and I donate everything to one or more organizations. Having a video watched, however, is not easy. Entertaining them, with a video game, is much more fun. I have always been passionate about video games and when I discovered advergames (branded video games created by companies to promote themselves) in the marketing exam I thought they were the ideal way to make people donate without spending. From there, I wrote my dissertation on this very topic. I was so motivated and curious to study this topic that I ended up writing 700 pages, collecting 2500 questionnaires thanks to my 12-year-old cousins ​​who put on a t-shirt on the beach that read "If you fill out a questionnaire, we'll give you a smile" .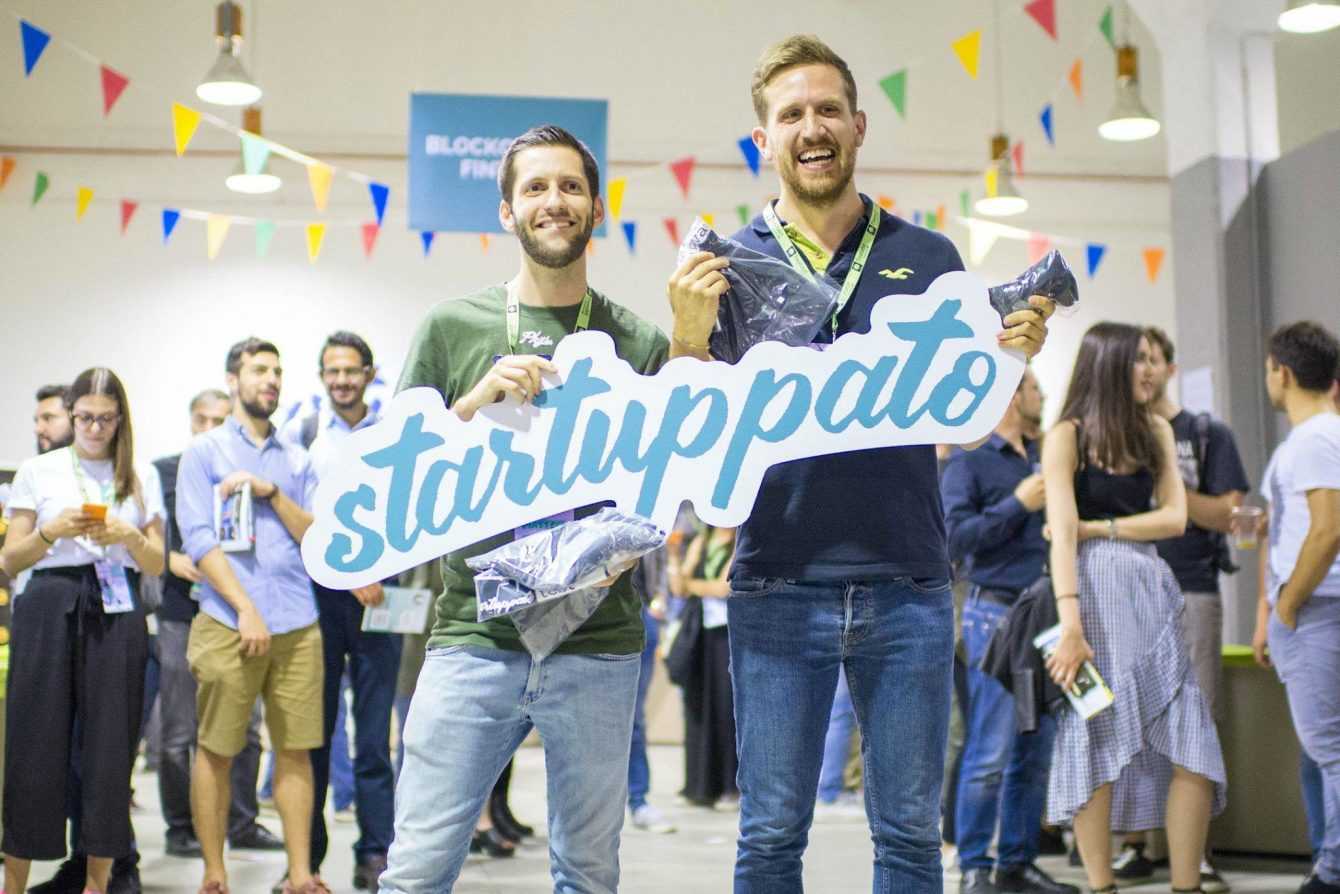 For the uninitiated, the term advergame was born as an acronym that combines advertising and game, or advertising and gaming. The term was coined in 2000 by the creative and designer Anthony Giallourakis and indicates those video games made solely for communicate advertising messages, develop brand awareness, or brand awareness, and generate traffic to commercial sites. There are basically three types of avergame: the associative (connect the brand or product you want to promote, with the lifestyle, environment or activities represented in the game), illustrative (the product becomes the object to be found or recovered in the game) ei demonstrative (the product becomes the real protagonist of the game and allows the consumer to virtually "try" the product within the game). We can therefore say that Gamindo totally revolutionizes the concept of avergame taking it to another level, namely that of the "exploitation" of advertising for charitable and social purposes.
This innovative idea has led you to win prizes such as the National Innovation Award in the Italian Senate, the prestigious Seal of Excellence from the European Commission and you have reached Silicon Valley where you have received a three-month acceleration in Plug and Play. Furthermore, the platform has recently been launched on the Play Store and App Store and has already had thousands of downloads and hundreds of positive reviews, did you expect such success and such recognition?
Absolutely not. We started with an idea that was more of a dream than anything else. A dream of leaving an impact on the world by revolutionizing the world of charity, allowing anyone to donate without spending and having fun. After meeting my partner, Matteo Albrizio, after winning the first startup competitions and validating our idea with a first prototype that had over 5,000 users from 20 countries around the world, I realized that the idea could become for everyone the effects a firm. What made me understand more than anything that I could have made it was definitely knowing Matteo. He is a very smart person, a very intelligent aerospace engineer, curious and ready to learn. I always repeat that for me the idea is worth 1%. What really matters is the team of people working on the idea. This is why Matteo and the other guys who have united over time have been the main element that led us to achieve these results. Despite the awards, experiences and the first numbers on the stores, I always want to say that the road is still very long compared to the goals we set ourselves when we started. Certainly, however, these awards are the energy we need to give our best every day. Then, I always say that the awards are just the tip of the iceberg that emerges in the world. Underneath, in reality, there is a lot of hard work that is not shown and which is essential in order to obtain any kind of result or recognition.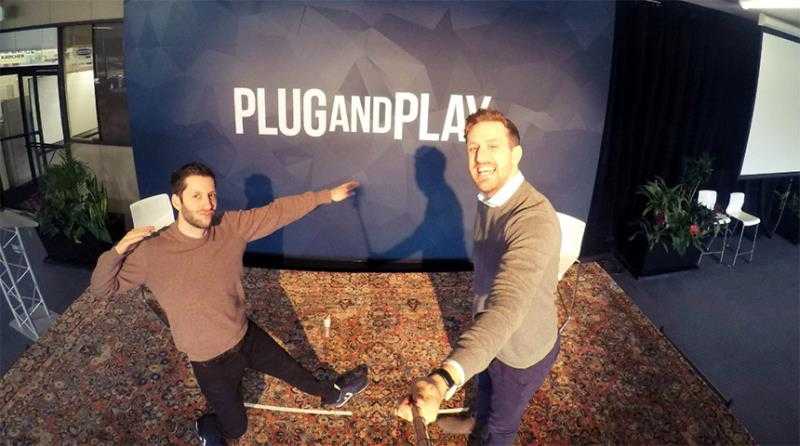 As explained in the press release, in fact, the company currently sees a team of 8 guys scattered throughout Italy (from Milan to Naples, passing through Treviso and Rome).
Gamindo, at the moment, is only available for Android and iOS, but as you also said in the press release, the videogame market is among the largest and most flourishing in existence. Do you plan to expand by also arriving on desktop operating systems such as Windows, Mac and Linux?
In the short term, our main focus will remain on mobile gaming, being a market that is growing a lot and that attracts people of all ages. According to NewZoo, there are over 2 billion mobile gamers in the world. In Italy there are more than 25 million people and the average age is 34, crazy! In the medium to long term, however, we do not exclude expanding and structuring ourselves also on desktop operating systems. In these weeks we are finishing the webapp, and it will therefore be possible to play and donate with Gamindo directly from PC and browser, without having to download the application.
The trend to which it refers can be viewed at this link.
Within the platform you already have fun games and interesting charity initiatives involving associations such as WWF, Emergency and AIRC. Are you planning to further expand the stock portfolio and initiatives? If so, how do you plan to do it?
Our goal is certainly to always have new companies and new non-profit organizations to support. For us it is essential to guarantee the novelty of the contents within the application with new games, new projects, new features etc … To do this it will be necessary to always find new brands to enter the platform and we are sure that the more time passes, the more the companies will realize that gaming is a very powerful way to communicate with their audience and that, thanks to Gamindo, they will be able to convert the marketing budget into a corporate social responsibility activity. In fact, we like to say that Gamindo is a platform where everyone wins because people can donate without spending and have fun playing, companies can promote themselves in an engaging and high social impact way, non-profit organizations can raise funds and above all raise awareness of users on their social cause. It filled our hearts with joy to hear from a user that, after discovering the existence of The Ocean Cleanup through Gamindo, he made a donation to this body outside our platform.

At the moment, in fact, the non-profit organizations to which donations can be made through Gamindo are: Emergency, WWF, Buzzi Children's Hospital of Milan, Aiutiamo Venezia, Dynamo Camp, Charity: Water, The Ocean Cleanup, Project Homeless Connect, Save the Children, AIRC and Jacaranda Association.
A platform like this has never been seen before, in fact it allows you to play consciously and, as you stated, allows everyone to win: players, companies that intend to advertise and non-profit organizations. In your opinion, from this moment it will really change the concept of the video game seen by many as an evil?
Great question. Video games have been seen for far too long as a threat rather than an opportunity. In recent years, several studies have been published that show, on the contrary, that we must stop seeing video games as an evil but, on the contrary, they can be exploited to bring benefits to society. Just think of the world of gamification, and therefore of the use of game mechanics in non-playful contexts such as education, physical activity, marketing, human resources research, sustainability and many other fields. To change the concept of video games in people's minds, I don't think Gamindo will be enough. Several initiatives like this will be needed. But I don't think it's long before the whole world is convinced of the goodness of video games. Gaming is no longer a niche market. We are talking about a market that alone is worth more than that of cinema and music combined. And with the world of esports, then, I believe that in the next few years it can grow even more.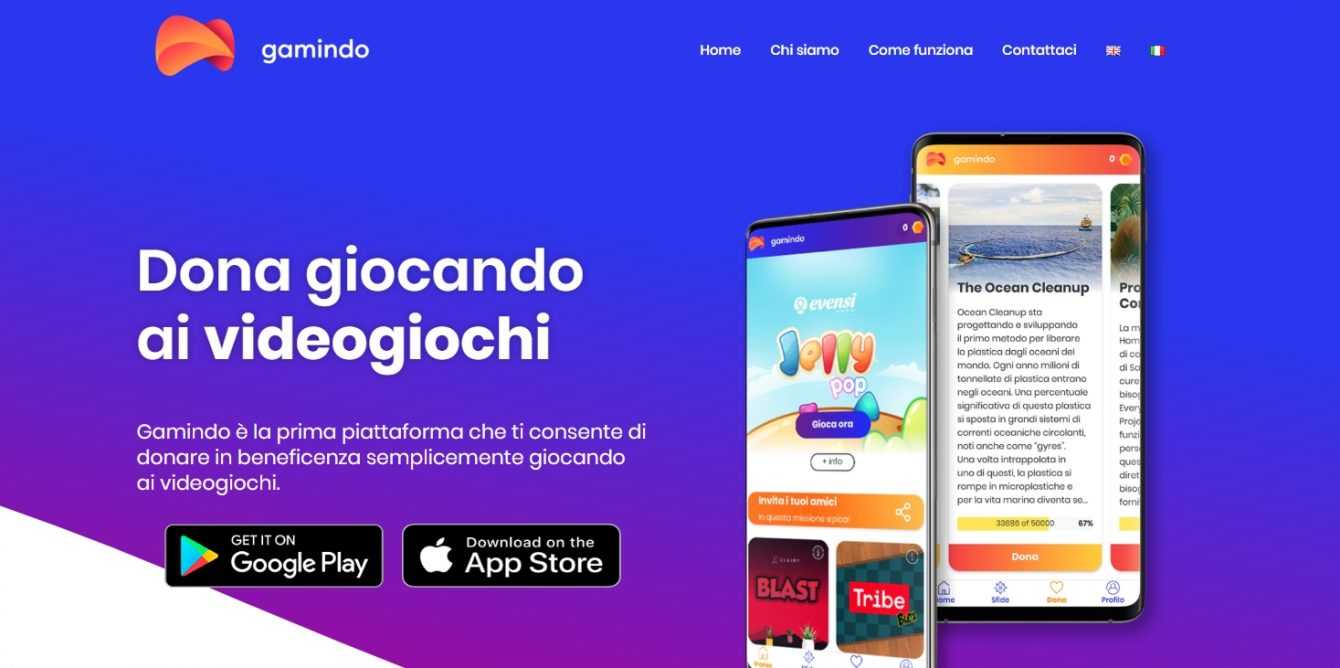 Gamindo, we repeat, is the first platform that allows donations to non-profit organizations simply by playing. In fact, it allows everyone to win: the companies can advertise themselves, the users they can have fun and donate their earned funds and donations to charity enti no profit can receive appropriate donations. It can be said that all three work in symbiosis for a common good and perhaps it could be the right time to no longer consider video games as an absolute evil and a cause of violence and psychological deviation.
Going back to the previous question, how do you see not only the future of Gamindo, but of the entire videogame industry even considering realities like yours?
In the short term, we aim for an investment round and the promotion of the platform on the Italian territory and beyond. In the medium-long term, however, our primary goal remains to allow as many people as possible to donate without putting their hand in their wallet and having fun. History has shown us that when so many people …