A project as ambitious as it is risky that of the team of Hotta Studio: create a game that is Genshin Impact, without calling it Genshin Impact. Tower of Fantasy was born with these premises, arriving in the West with a huge success on the Asian market. The hype is skyrocketing, and after launching on PC, Tower of Fantasy has landed even on mobile (iOS and Android). On Android we tried it, and here's how it seemed to us.
Let's start by saying that Tower of Fantasy is a MMORPG set in a large open world called Pianeta Aida, populated by hostile and mutant creatures. Here humanity – or what's left of it – tries to regroup after a devastating cataclysm. The player can then choose the gender of their character and a name. Later it will then be possible to customize the aesthetics of the protagonist, who will find himself fighting alongside the brothers Shirli and Zake, part of the human "resistance" on Aida. Here the population is forced to wear a tool that prevents men from becoming horrifying mutant monsters.
In full oriental style, the settings of Tower of Fantasy are exaggeratedly out of linewith two-headed dogs, mammoth allies and swords at least three times the size of the one who wields them. In short, all those features loved by fans of the genre.
Tower of Fantasy gameplay on Android
To test the game, we installed it on the One Plus Nord 2 5G, using the smartphone's Pro Gaming functionality. We have also chosen to use a controller wireless (Xbox Series S), as the vast open world would have benefited from a larger visual space on the screen. We then found ourselves in a desperate attempt to guess all the commands that, although listed in the appropriate menu, appeared to us quite confusing.
Our character has several attacks (one of which is multiple) and is able to climb into stile parkour on the numerous vertical walls of the buildings of Aida. Alternating between main missions (appropriately marked by a yellow icon) and secondary missions, we explored Aida, encountering hungry dogs and unpleasant robots ready to tear us to pieces. To do this we have constantly upgraded our sword and used a jetpack to move around. In short, so far, nothing too different from what was seen in the PC version.
Our hero (or our heroine) will be able to carry up to three weapons, with two additional slots for other items such as the jetpack. The main mechanics are therefore two: combat ed explorationalthough there are some small ones puzzle to solve.
The stylistic code is one of TOF's strengths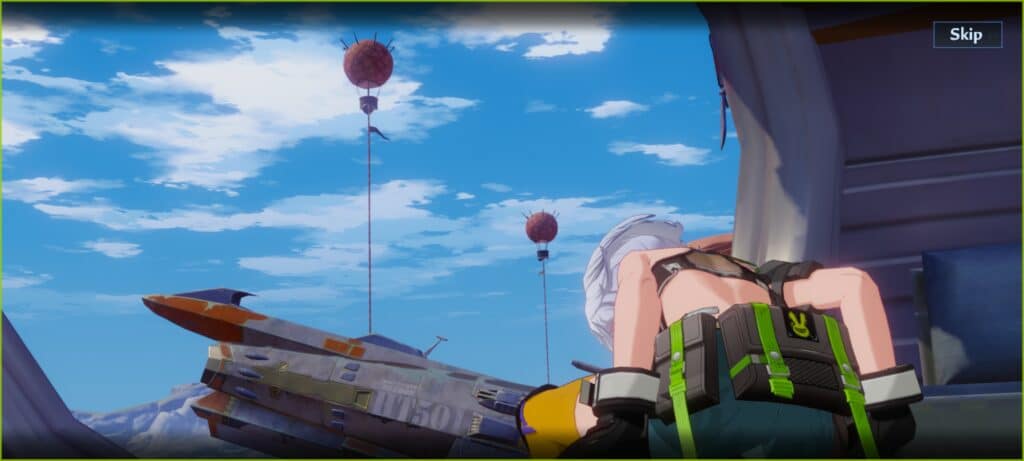 What actually makes Tower of Fantasy luck is though freedom left to the character. A sort of mash up between oriental aesthetics and western open world maps. Each area will feature mysteries to unravel, puzzles and enemies to clear. In short, on Aida there is always something to do or some object to collect!
The unmistakable oriental style makes Tower of Fantasy a game that will certainly be appreciated by lovers of the genre, especially in multiplayer.
The critical issues of Tower of Fantasy on Android
The first critical issue we found on mobile is that relating to controls. Despite controller support, the game made us not a few difficulties in interaction, especially during the dialogues. Several times we had to toggle controller buttons to screen touch, which inevitably ruins the gaming experience. Tragicomica was then the first part, when we had to choose the name of our character. Operation repeated three times due to the disconnection of the game from the server of reference.
Tower of Fantasy su mobile it does not include the Italian languagenot even in subtitles, although it supports German, French, Spanish, Portuguese, Thai and Indonesian languages. However, the dialogues often appear redundant and definitely too long, taking away too much space from the gameplay. More than once we found ourselves obsessively pressing the button "Salta" praying to the deities of Aida to save us from such psychological torture.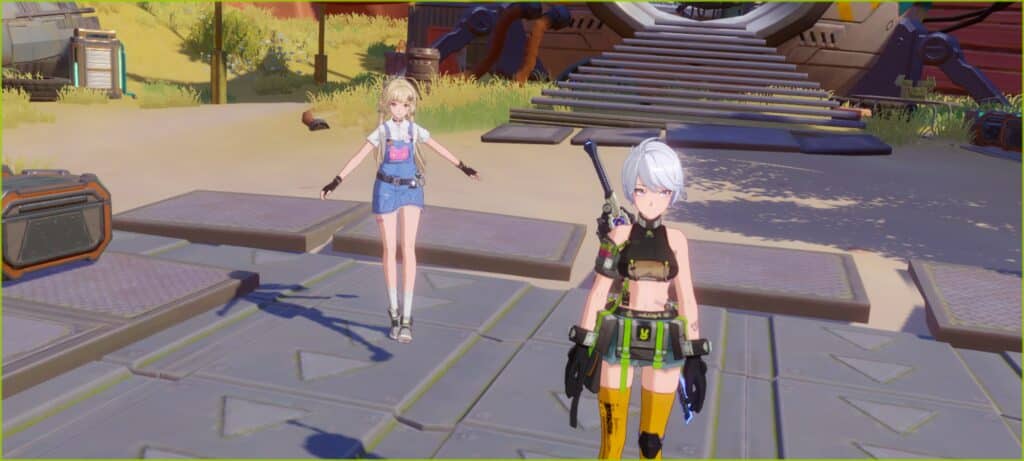 There are also obvious lags during the cutscenes, with consequent drops in framerate. Missions too, although they are widely scattered around the game world, have one flaw: they tend to become repetitive.
However, the most obvious of the criticalities remains one: we always feel like we're playing a Genshin Impact spinoff.
Summing up: how is Tower of Fantasy on Android and iOS?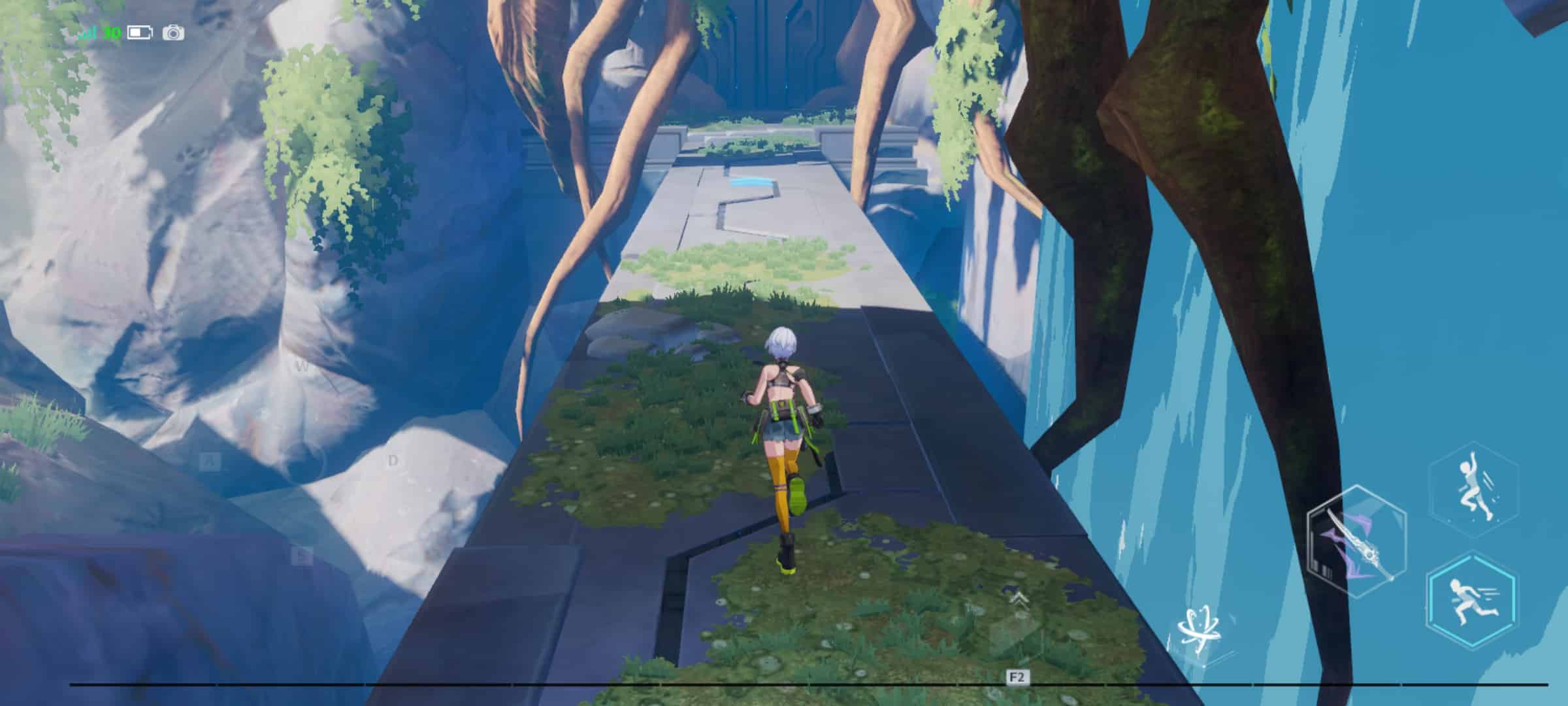 We would say that Tower of Fantasy for mobile is to be recommended only for fans of the genre. The title, which on PC had benefited from impressive visual quality, loses a lot on mobile screens, especially for those who decide to use touch controls.
The slowness of some dialogues and the inevitable bug, more than once, it made us cherish the idea of ​​immediately uninstalling the video game from the memory of our smartphone. In reverse the vast explorable open world offered us a satisfying experiencealthough a question has constantly pervaded our minds: "How can such a small girl handle such a large sword?"
There is a lot of work for Hotta Studio developers to doespecially if, as it was presented in China, this game claims to be a Genshin Killer.
PRO
Free-to-play
Vasto open world multiplayer
Lots of activities to do
Nice combat mechanics
Visual component
There is the jetpack!
VERSUS
Remember too much Genshin Impact
Repetitive missions
Problems with cutscenes and dialogues
Non-intuitive controls
Minor bugs and occasional server problems
It is not available in Italian
Also read our Tower of Fantasy review for PC.