With the pandemic the purchases on the web have increased and the trend looks set to grow. For this reason today we are talking about how to save with online expenses. Even the most skeptical of technology have approached e-commerce in recent times, the reason is that the inability to go to the shops and leave their municipality has made it necessary to find alternative solutions. For most, this mode of purchase has become a habit that will continue despite the reopening of the shops. What many don't know is that they are there several shortcuts that allow you to have discounts and reductions on online shops. Often these are little intuitive tricks or that require more knowledge of the site on which you are browsing. Today we reveal some simple ways to save money by shopping online.
How to save money by shopping on the web?
Often those who shop online are moved by comfort. E-commerce allows you to shop directly from your home or from the train seat while returning home from work, you do not need to take extra time or organize travel, or go around the shops in a tiring way. Furthermore the search is simpler and more targeted.
But let's face it, sometimes even the economic factor leads us to prefer to shop online. E-commerce has fewer fixed expenses and can be more competitive in prices. Online shopping often allows you to save compared to physical purchases. It is true that there are other criteria on which to base one's economic decisions, such as the willingness to support a shopkeeper in one's own territory, but one does not exclude the other. There are many ways to support the local economy and Italian retailers also by purchasing online.
But how to save with online expenses?
If you want to become a small business hunter then you are in the right place. Before talking to you about some tricks to save you, we recommend that you read this article in which we explain how to shop online safely. If you are impractical it is good that you have a picture of the situation and the right tools for understand if the site you are trusting is safe, otherwise you risk endangering sensitive data such as personal information or payment methods. Now that you know how to spot the real deals of scams, let's get down to business with some practical advice.

Purchasing channels and groups
The word of mouth it is one of the oldest methods of "marketing", said in a somewhat reductive way. Let's say that having the opinion or suggestions of other people is a first way to filter the products that the market offers. If you have the social, for example, you can look for groups in which opinions are exchanged and offers are reported of the moment. Often these buying groups go by sector and are more or less specific, so you will have more skimming regarding the category of goods. If you are passionate about technology, TV series, books, even the our Telegram channel can do for you. We point out the offers that some of us in the techpricness team research and evaluate every day. Often in these social channels / groups there are influencers or people who have partnerships and therefore can give you exclusive and convenient discount codes.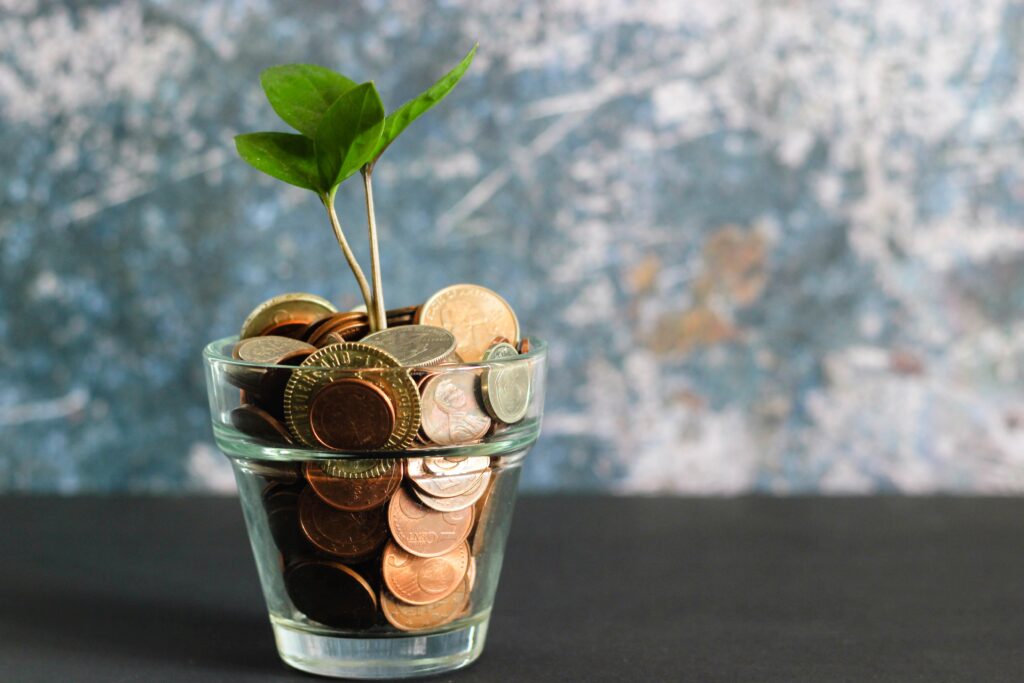 Subscribe to newsletters and e-commerce
When you open an online store site you usually buy a page that asks you to enter your email and subscribe to the newsletter or create a site profile. 90% of people read the first sentence and close the banner. Very wrong! In the vast majority of cases joining these initiatives corresponds to receiving discounts or coupons. Eg, Zalando offers 10% on the first purchase to those who subscribe to the newsletter, Bonprix instead of an immediate discount of 5 euros. Asos offers new customers 15% discount, ditto on Zaful. These promotions usually apply to the first purchase. Italo Train instead, it regularly sends discount codes to newsletter subscribers, who by creating a personal profile can also accumulate points and save on subsequent trips. You just have to pay more attention to what is written, you are not forced to accept all the purposes that are proposed to you and you can always unsubscribe at any time.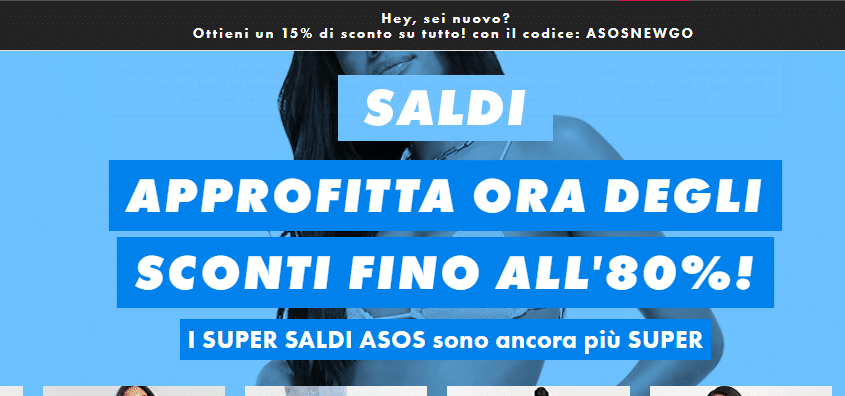 How to save by making regular purchases
Many sites also reward loyalty. Shein eg for every euro spent it gives you points which can then be transformed into immediate discounts on your purchases. Amazon, on the other hand, reserves special benefits for its Prime customers, such as Prime Days; we talk about it in a dedicated article. The same goes for eDream which instead allows Prime customers to save on every trip booked with the platform, ideal for those who travel often. At no cost is the discount it reserves Italo Treno to those who accumulate points, as we said above. It is also interesting for travelers to sign up for Booking, the more you book the more discounts you receive, if you invite a friend you can receive a coupon.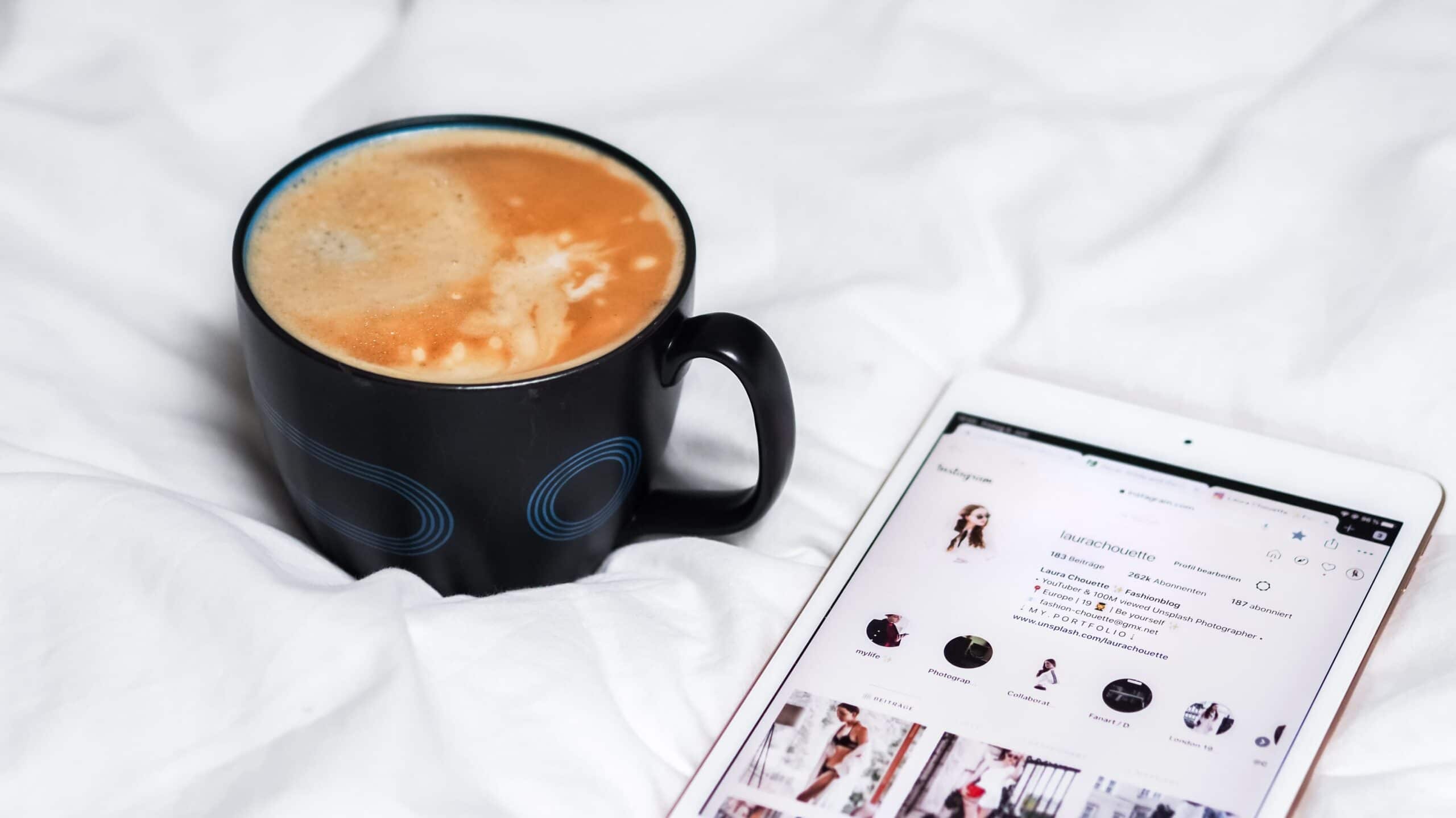 The offers of the moment
Many sites have a page dedicated to the offers of the moment, it is not always on display anymore. From the site of Unieuro, MediaWorld, Amazon, Jabra, Asos, Zalando, ePrice, etc., everyone has the "offers" or "outlet" section. There are usually discounted products, to save more we advise you to search among the discontinued products or the latest pieces. On Amazon just click on the word "offers" in the top bar, the same goes for the MediaWorld site. If on Unieuro you cannot find the offers you are looking for, by typing the word "offer" in the search bar, all the discounted products will appear. On sites like Zalando you can also ask to be notified when your favorite product goes on sale.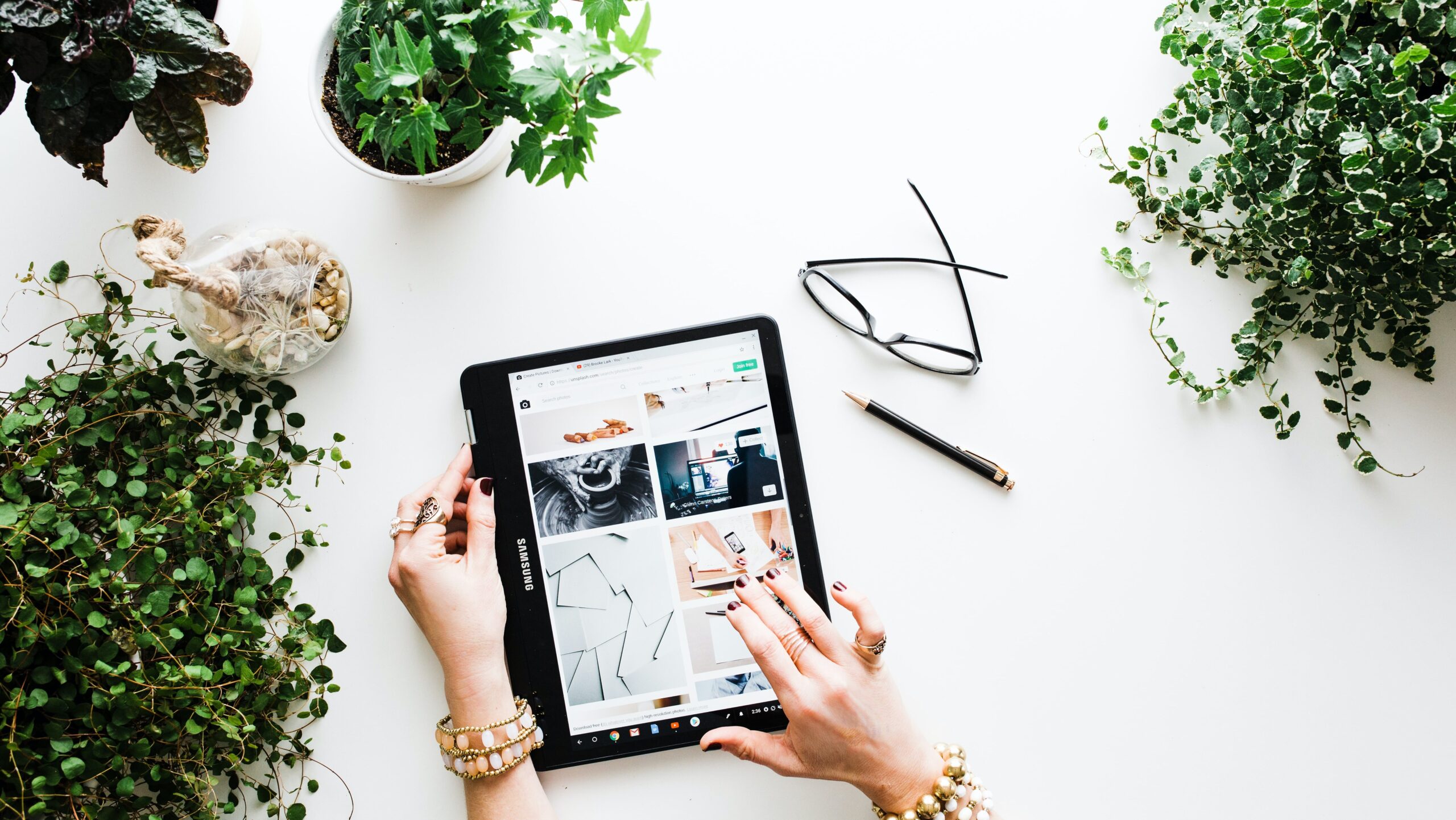 How to save on technology
The flyer offers and on sites in general are ok, but how to really save on tech products? It is a very smart life to spend less and have quality products buy refurbished goods. What is it about? Of used products but refurbished and guaranteed by the parent company. Where can they be bought? Jabra and MediaWorld have a section dedicated to these products. On Amazon you can choose whether to buy new, used or refurbished products, by clicking on the writing usually placed under the price. We tell you about remanufactured products here in depth. Second hand is also a good way to save, but we advise you to make sure that the product is guaranteed.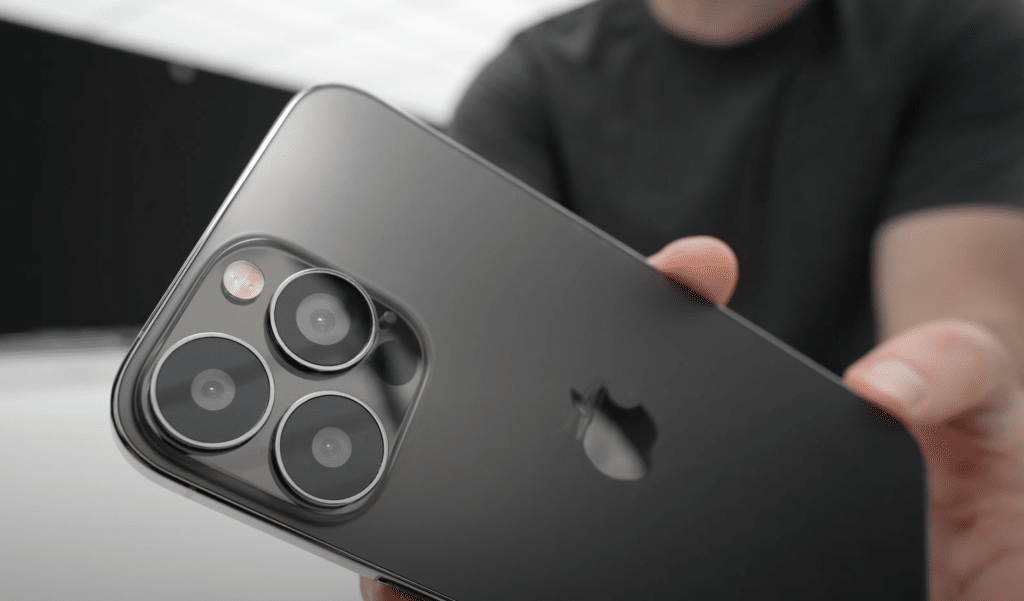 Trade-in to save on tech products
How to get rid of old devices and save on new ones? Well, a lot of tech stores pick up used items and give you a discount coupon on your new purchase. Samsung Value for example, it is Samsung's initiative that allows you to dispose of old phones and buy top-of-the-range smartphones at a reduced price. Also MediaWorld promotes a similar initiative. In addition to being a good way to avoid wasting money, this is the safest way to get rid of old electronic devices. To find out more, we invite you to read our article in which we explain step by step how the exchange of tech devices works.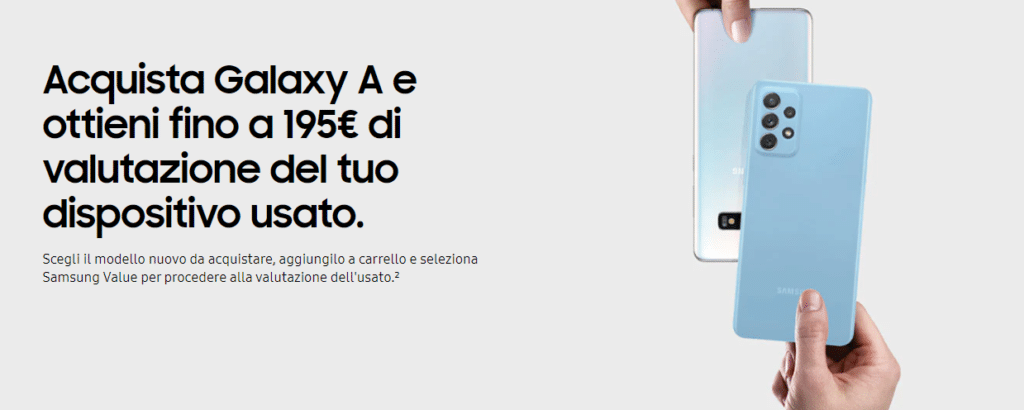 Discount codes
The discount codes only "keywords" that you enter at the time of payment allow you to have a reduction in spending. The they use a lot of sites, but maybe it is Samsung the king of these initiatives. There are always many codes to apply to the purchase of Samsung Galaxy, whether they are smartphones, tablets or computers. An example? Have a look at the banners below (if you click on them you go directly to the offer). How to find them? We always report them, both in the news and on Telegram, but if you search patiently on the official Samsung website, you will also find them there.


Another site that always makes many offers with discount codes is Look Fantastic. It always allows you to save up to 20% on many products, and it is the site itself to report the promotions. What can you buy on Look Fantastic? Personal care products from major brands.
How to save on Amazon
On Amazon you can really save in many ways. Waiting for Prime Day or Black Friday is not necessary. An initiative that few know of is that of E.ON. By activating one of the electricity or gas offers and you can get 15% bonus on your bill of the amount spent on Amazon.it. There are new categories in the promo every month.
Another way is to buy i Amazon gift cards, with a 20 euro voucher you will receive a 5 euro coupon by email. Or with the top up your Amazon account, at this moment Amazon from 8 euros for free to those who top up their account with 80 euros.

How to save by trying products
Many companies to do knowing their news offer the opportunity to try paying less. I'll give you an example, Degustabox gives the opportunity to receive new, little known and highly appreciated food products at home once a month. The cost of the box is obviously lower than that of the individual products purchased separately. It does the same Look Fantastic which instead creates packs of beauty products to try, so as to allow you to discover new products at a reduced price.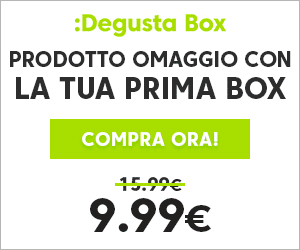 Groupon e Smartbox
How to save on experiences, trips, beauty treatments or dinners out? In these cases you have to rely on Groupon e Smartbox. These platforms give you the opportunity to try clubs, beauty salons, hotels, restaurants, English courses and much more, at very low prices. They are also excellent gift ideas, especially if you want to recreate a moment of conviction.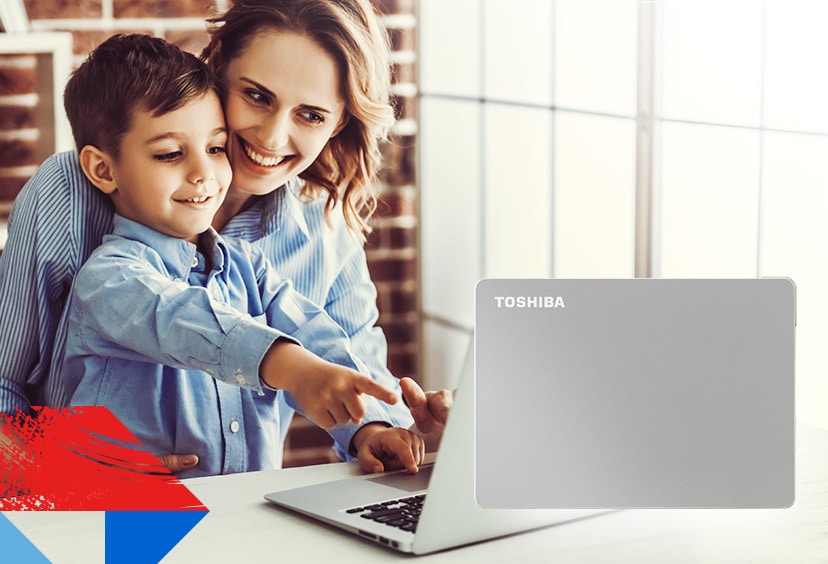 How to save by taking advantage of the Teacher's Card, 18App or student discounts
We have often spoken to you about these initiatives. If you are a student or teacher, you always have some advantages that allow you to save money. We have collected the sites that offer discounts to college students, to get these benefits usually just use the university email. In several articles we have explained how 18App works and how to use the Teacher Card bonus. If you read us often you know that we frequently offer ideas on how to spend these incentives. Basically with these bonuses you can buy books, tablets, records and other products on many sites such as Amazon, MediaWorld and IBS, but also in physical stores.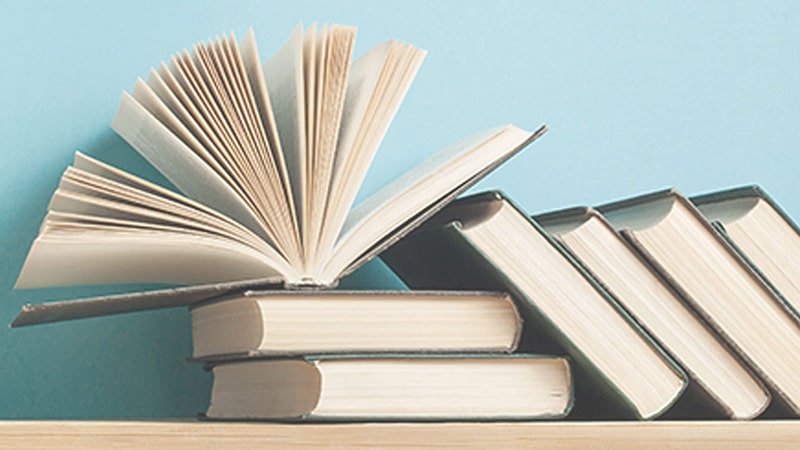 The Apps with timed promotions
They also exist App with limited-time promotions which usually offer very advantageous prices. A few examples? Privalia, VeePee, Private Sale, Zalando Privè.…