Sleigh ride with a power of 306 hp: crossing Lapland in the MINI John Cooper Works Clubman
It was the training conditions of the Finnish homeland that gave birth to two of the greatest Rally drivers ever. Indeed, Timo Mäkinen e Rauno Aaltonen, both Finns, acquired the readiness of hands and feet by driving through the deserted streets of Lapponia, usually covered with snow already in late autumn, and sometimes even on frozen lakes. Later, the drivers were able to take advantage of these experiences by challenging themselves to the last second during the Rally races. MINI it is particularly linked to the two "flying Finns". Respectively in 1965 and 1967, Mäkinen and Aaltonen obtained the second and third overall victory driving the classic MINI Cooper S during the Monte Carlo Rally.
In Lapland in the MINI John Cooper Works Clubman
From the first moment, it is clear that sporty driving in Lapland requires special skills, even if it is a winter road trip aboard a contemporary model like the MINI John Cooper Works Clubman (combined fuel consumption: 7.4 – 7.1 l / 100 km, combined CO2 emissions: 169 – 161 g / km). The power of 225 kW / 306 hp under the bonnet requires a sensitive use of the accelerator, while the ALL4 all-wheel drive takes care of the distribution, with high precision, of the power of the driving torque between the front and rear wheels. And if the good mood takes over, there is always the Dynamic Stability Control (DSC) to calm the spirits.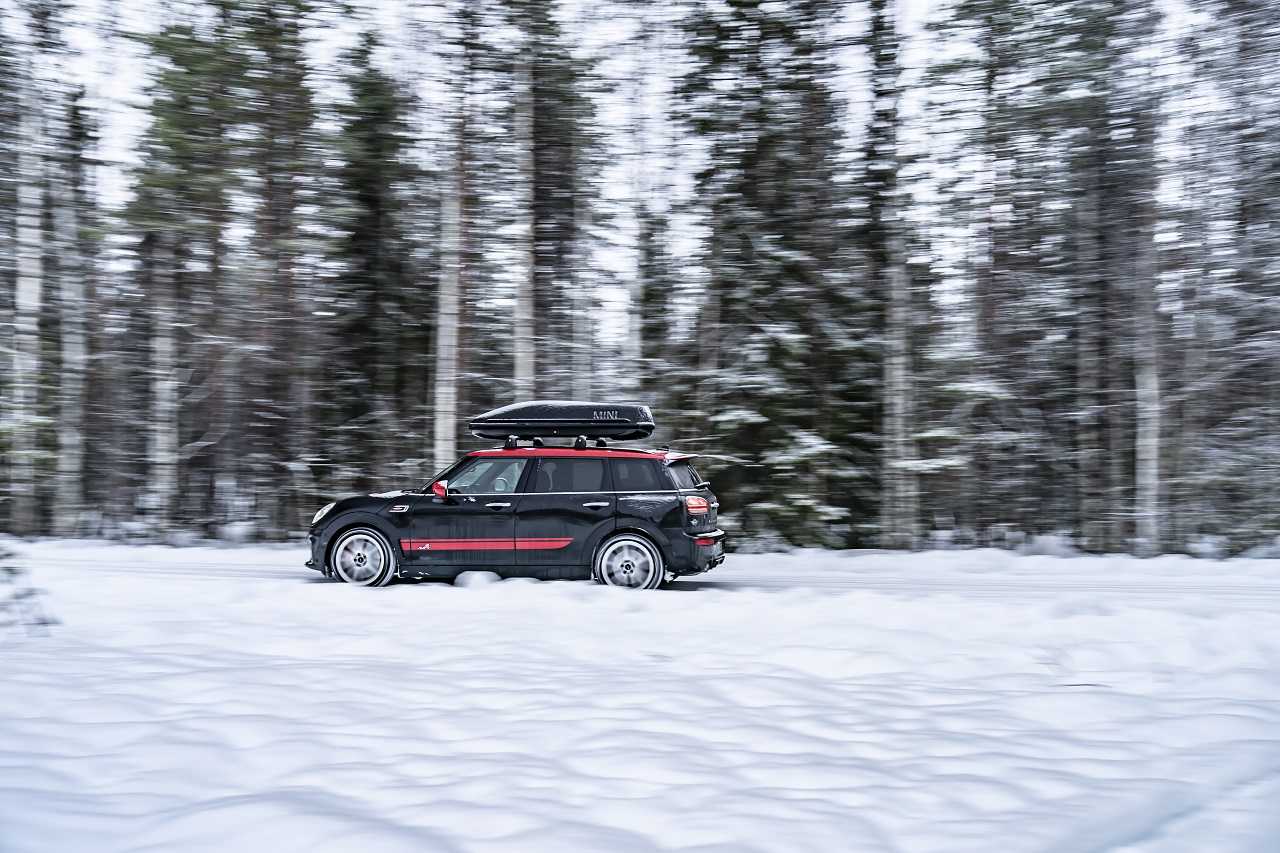 The MINI John Cooper Works Clubman does not disappoint and this extra trip holds another surprise. During the 306 horsepower "sleigh ride" at night, the optional adaptive LED headlights with Matrix function for the high beams illuminate the route until you reach an observation point that, among many, offers a good view of the bright and spectacular phenomenon natural.
For more articles on the world of motors, and much more, keep following TechGameWorld.com!