We are in the middle of autumn, as well as in the month that ends with the scariest holiday of the year: Halloween. This gloomy and cold atmosphere, however, is immediately heated by the innovations always offered by the independent videogame panorama, like every month. After our discoveries of the month of September, now we are delving into many new arrivals, all to be discovered thanks to our monthly selection of October indie video games!
5 Indie Video Games of October
Let's find out which are the best independent games chosen for this month.
Grimbart Tales – ITORAH
Khalayan Arts – Samudra
Mousetrap Games – Jars
Game Source Studio – Mahokenshi
Panda Arcade – Pico Tanks: Multiplayer Mayhem
1. Grimbart Tales – ITORAH
Let's start our selection of October indie video games with a very interesting title. Publisher Assemble Entertainment and developer Grimbart Tales have announced that their action adventure ITORAH will arrive on Steam later in 2021, but we already have some information on this title. Let's find out what awaits us in this new title.
In ITORAH, the lush and verdant land of Nahucan is threatened by a deadly and mysterious plague. It's up to Itorah, the last human left in the world, to fight his way through several beautiful biomes, facing deadly enemies and an even more deadly landscape to stop the threat and save the land of Nahucan.
ITORAH is inspired by the classic titles created for Gameboy that inspired the Grimbart Tales team. A cast of lovable characters, a looming evil that threatens a colorful land and, of course, platforming elements that make the increasingly difficult gameplay. As Itorah travels through the world of Nahucan, he will encounter a cast of bizarre characters. Among these, also his weapon chatty and who will help her in different moments to find the best path to follow. Looking at the main game features, we are dealing with hand-made graphics inspired by the landscapes of South and Central America.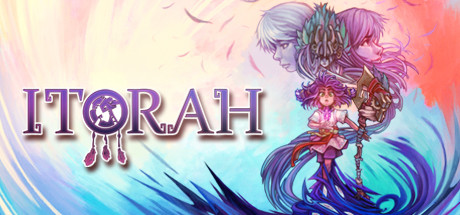 Developer:
Grimbart Tales
Price:
0
From a point of view of gameplay instead, we find here the classic characteristics of a good old platform, where we make our way with hack 'n' slash and we will have to draw widely on the various skills of the protagonist. So we just have to wait for the release of this title to answer a fundamental question: if Itorah is the only human left, what happened to all the others?
2. Khalayan Arts – Samudra
Let's now move from lush forests to an underwater world with another brand new title. It is about Samudra, the puzzle game 2D hand illustrated available on Steam since last September 29. Here we will have to assume the role of a child who must embark on a perilous journey to discover the truth about why and how the inhabitants of the surface allowed thepollution to increase exponentially and threaten the Earth. An ever-present and delicate theme, to be discovered together in this game developed by the Khayalan Arts team.
In the not too distant future, the world has been completely engulfed by a toxic flood caused by climate change. Most of the animals have become extinct, resources are scarce and there are only a few safe havens left on the surface, now occupied by the remaining inhabitants who need a respirator to withstand Earth's toxic atmosphere. But now these people are turning to the sea for their resources and among them, a child named Trip reaches the sea depths. Far from civilization, he must embark on an underwater journey across the ocean floor, facing the horrific pollution and bewildering underwater creatures he will encounter.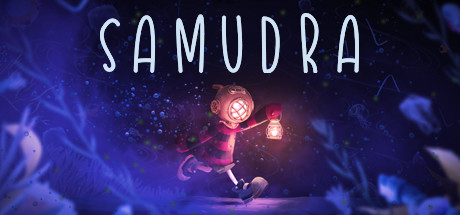 Developer:
Khayalan Arts
Price:
10,79 €
In addition to the educational theme that invites us to reflect on the situation of our planet, another peculiarity is that the story of Samudra is told without dialogue. The images, the atmosphere, the creatures and sounds of the abyss carry with them a message that we all must listen to: pollute the oceans not only will it change life dramatically, but perhaps it will also be the cause of its end. Recall that, precisely because of its themes, the profits from the sales of the game finance the Indonesian Environmental Activist Circle to reduce the use of plastic in Indonesia by 70% in 2025 and it was uno of the five winners of the Unity For Humanity Grant, which rewards team developers who use 3D in real time to inspire change in human daily behaviors.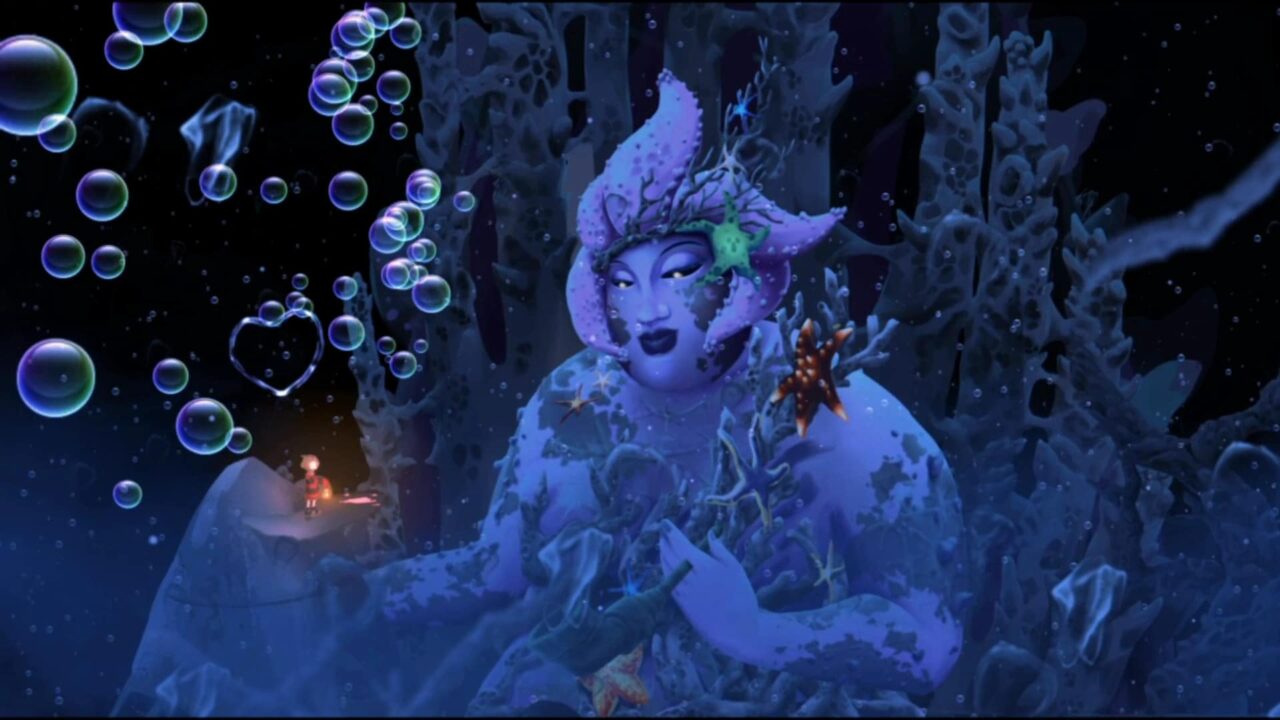 Looking now at the technical side of the game in question, Samudra looks like a horizontal sliding platform with hand-made graphics. We observe drawings with soft lines and warm and welcoming colors, able to teach us, as we were children, what the world offers and how to respect it more. In our opinion, a title that offers us several puzzles and makes the gameplay interesting also in terms of content and required actions. Therefore doubly worth trying.
3. Mousetrap Games – Jars
As we anticipated, October is also the month of fear and jokes that await us on Halloween, and we couldn't not celebrate this night with a themed title. So let's continue our selection of October indie video games with Jars, from the publisher Daedalic Entertainment and the developer Mousetrap Games. a puzzle strategy puzzle game and tower defense, available from 20 October on PC and Nintendo Switch, but of which a free demo was available at the Steam Next Fest between 1 and 7 October 2021. Let's see together what awaits us in this title that takes inspiration from world of Tim Burton.
In the moldy depths of the cantina of his parents, young Victor tries to uncover the secrets buried beneath his home. Why are missing pages from a mysterious book what do you find? What is Dracula doing in this place? Because yes, he will also be there in this bizarre adventure, as well as many other ugly creatures, which the child will have to keep away from the Sarcophagus. To reach ours target, we will have to break the vessels that litter the cellar and what awaits us inside them is always different, making the revelations exciting and forcing us to adapt to ever-changing levels.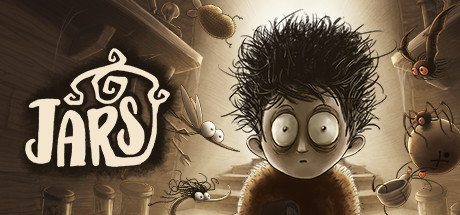 Developer:
Mousetrap Games
Price:
0
It handmade art style, dark but captivating, gives Jars a touch of class and highlights, as we said, the inspiration for the animated films of Tim Burton and Studio Laika. Looking at the gameplay, to defend the Sarcophagus of each level, we must deploy minions and objects to destroy each jar and defeat the bad guys. Finding the perfect strategy by choosing the right minions at the right time, and combining them with items and other upgrades, is essential to ensuring victory.
4. Game Source Studio – Mahokenshi
Last September, Game Source Studio announced Mahokenshi, the new title that combines adventure and card game mechanics with a unique touch of map exploration and stories inspired by Japanese folklore and mythology. Let's take a closer look at the contents of this very interesting and appetizing title!
In Mahokenshi, we step into the shoes of powerful samurai wizards, who fight to defend the Celestial Isles from an ancient enemy, the forces of corruption. Using both weapons and magic, we must choose one of the four houses available, which define how we will build our deck. Each house offers a particular style of play and draws power from a different elemental spirit, the Kami. Mahokenshi features over 300 illustrated cards and fully animated 3D characters, alongside colorful maps divided into hexagonal cells. Wandering around the Heavenly Islands, we face powerful enemies, run into villages, and find opportunities to grow decks and evolve cards into more powerful versions.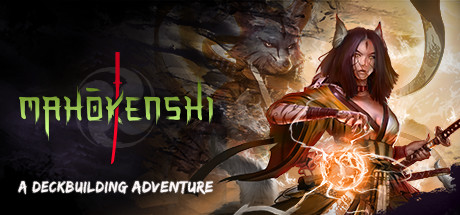 Developer:
Game Source Studio
Price:
0
The game combines tactics, exploration and deckbuilding. It is essential to apply reasoned strategies, because the forces of corruption will be challenging enemies. The turn-based combat allows time to evaluate the next move to create powerful card combos. As we complete the main campaign, characters unlock new perks and abilities that can be adopted in subsequent games. This makes the definitely enjoyable gameplay especially for lovers of the genre. It greatly encourages the refined taste used to make the graphics of the game.
Mahokenshi was designed and created by a team led by David Cicurel, award-winning board game designer and author of titles such as Chronicles of Crime. His knowledge was fundamental, drawing inspiration is from the theory of board games than by others classic turn-based video games. A further explanation that makes the title even more inviting.
5. 2Awesome Studio – Aeon Drive
We conclude our selection of October's indie video games with another recent novelty, launched by 2Awesome Studio and CRITICAL REFLEX. It is about Aeon Drive, a platform available from last September 30th for Steam and consoles that allows us to immerse ourselves in a new dimension, literally.
The plot of Aeon Drive introduces us to Jackelyne, a space ranger from another dimension, who crashes her spaceship in Neo Barcelona, ​​which is why she is immediately jailed. The girl, however, is fighting to prevent the city from being destroyed and fears she will not be able to return home, so she will have to find the activation cores of her ship in time loops of thirty seconds each. In addition our heroine has a powerful sword and a dagger, which allows her to teleport if.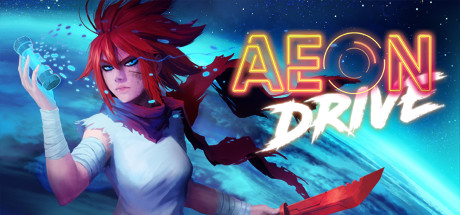 Developer:
2Awesome Studio
Price:
14,99 €
This ability makes the gameplay more compelling. Not only does it take up the specs of a classic traditional 2D platformer done in pixel art, but it allows us to play at a really pace …