In the last few days we have collected a lot of news aboutiPhone 14 Pro Max, but never before have we got to see what was hiding inside Apple's flagship smartphone. In fact, in the last few hours, a video posted on the Net showed for the first time the inside of the new iPhone. Let's see what are the elements that are found there.
iPhone 14 Pro Max: A video shows the inside of the smartphone
A few hours after the release of the iPhone 14 Pro Max, here is a video showing on the Net all the elements that are inside. A L-shaped batteryupdated positions of display components, larger cameras and more. An operation by PBKreviewswhich revealed how the new iPhone 14 model has an internal design similar to that of the iPhone 13, albeit with some changes. The battery, for example, while maintaining the same shape looks like slightly smaller compared to last year.
Also, according to reports from Apple, the internal design would have undergone some changes in order to improve heat management. While the video does not clearly show what it is, it is very likely that the metal plate that covers the motherboard may have been optimized to better dissipate heat. For the same purpose, the graphite film on the back of the display. And that's not all. The video of the disassembly of the iPhone 14 Pro Max also reveals some interesting secrets about the updated design of the notch. For the first time on the iPhone, Apple has placed the proximity sensor under the display to free up space in the TrueDepth camera system and eliminate the notch in favor of the digitally created pill-shaped cutout.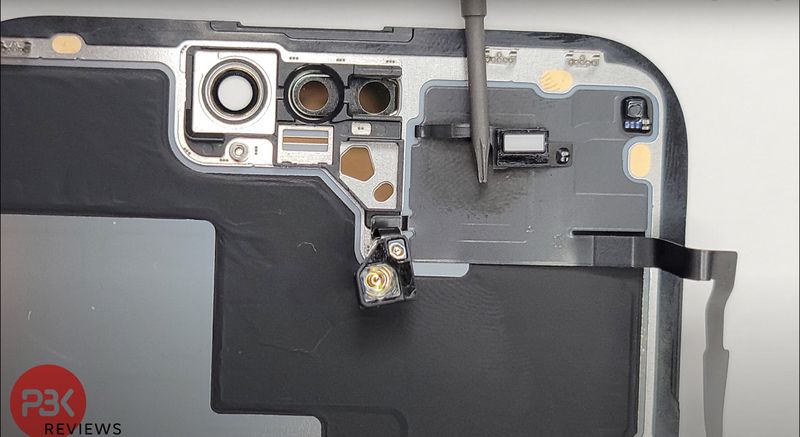 On previous models, in fact, the proximity sensor was housed in the notch together with the Face ID components. Therefore, as you can see in the image above, Apple has really revolutionized the design of the notch with the iPhone 14. Among the other details noted by PBKreviews are the updated rear cameras, an optimization of the headset and more. But to get a more precise view of the new iPhone series we should wait for iFixit to be able to disassemble the models to show what they really hide. We just have to wait for Apple to release them, then. And nothing more.