Instagram down. Or at least hardly usable. The social network of the Facebook group seems to give users some headaches with the inability to upload photos and videos in the feed, to update what is displayed or to upload IG Stories but what is happening?
Instagram down: what we know
The problem seems to have affected users all over the world. The "symptoms" are not the same for everyone. There are those who do not complain of any problems and those who have difficulties incontent upload, including posts and IG Stories; some users instead complain about theinability to upload the feed while to others it comes prevented from sending messages. Confirming the presence of problematic differences are the users themselves, who flocked to Twitter or DownDetector.it to report the disservice.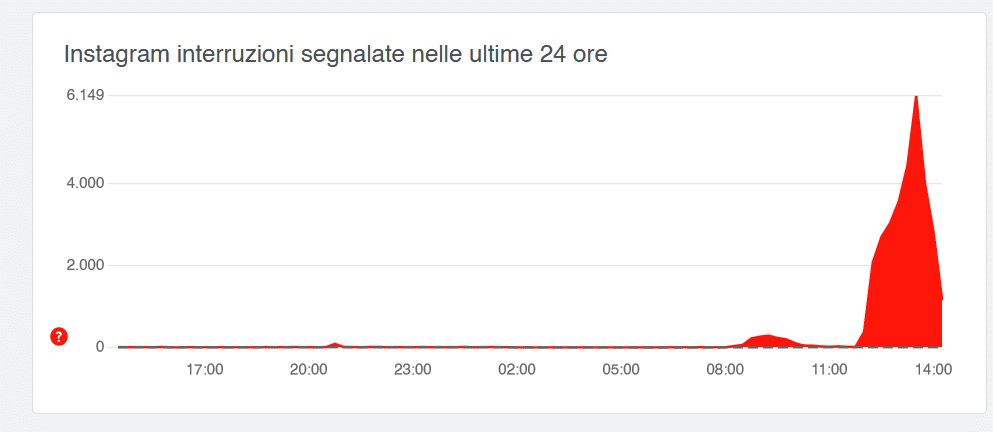 Instagram down: the graphic of DownDetector.it
At the moment it is not clear what the problem is. In fact, the company has not issued any statement regarding the Instagram down which, probably, could be caused by some technical inconvenience, especially considering the numerous changes that are affecting the platform, such as the abolition of the swipe up in favor of one. link stickers.
To find out more we will have to wait for some official communication. In the meantime, the technicians are certainly working to solve the problem.
We will continue to monitor the situation and update you.
Erika Gherardi
Movie lover, TV series addict, geek to the core and gamer at heart. Inexplicably graduated in Psychological Sciences and Techniques and student at the Master's in Clinical Psychology, Development and Neuropsychology.