In the social media landscape it is not uncommon for one platform to be inspired by another to update some features. And now all eyes are on BeReal, the App that recently exceeded 10 million total downloads. Indeed, as reported by data.ai, "in the first quarter of 2022 alone, BeReal recorded 3.3 million downloads worldwide, an increase of 390% compared to the fourth quarter of 2021". A remarkable success, so much so as to convince the Instagram App to look at some of the platform's most famous features, so as to propose them to its users. So let's see how Meta's social network is taking inspiration from the App of the moment.
Instagram: App is inspired by BeReal to test some features
As usual, the Instagram App takes inspiration from a competitor to propose new features to users – and prevent other social networks from stealing their "square" -. This time it is BeReal that is at the center of the attention of the Meta platform, which is testing some features that seem to be inspired by the trendy App of the moment. In fact, Instagram recently launched a "Dual" camera modewhich allows users to capture content and reactions at the same time, using the front and rear cameras at the same time of the phone. Something very similar to what the BeReal interface offers.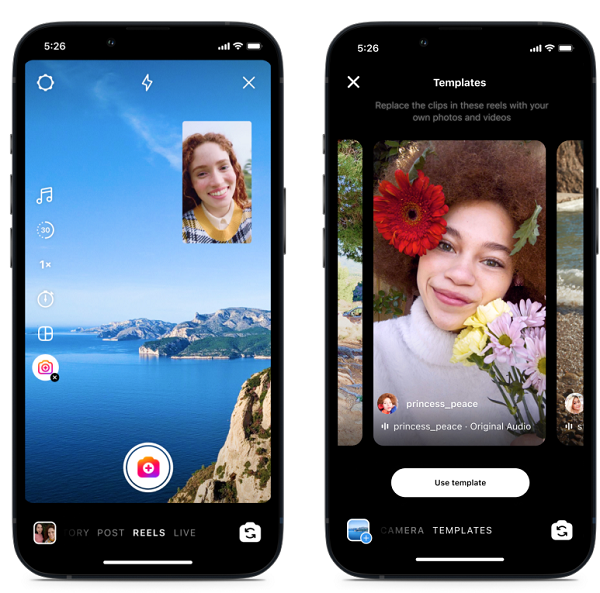 Credits: Instagram
But this would not seem to be the only novelty introduced by the App. According to reports from the expert Alessandro Paluzzi, Instagram is testing a new option that would allow add a QR Code to posts so that other users, by scanning it, can see your exact location on the map. A function undoubtedly very similar to that proposed by BeReal, it allows users to show their friends exactly where they are when they publish their update. Beyond the similarities, however, it is clear that the fact that younger users unknowingly post their position in real time could be a problem. But it is clear that the App will make it possible to share only with the closest contacts, so as to avoid problems.