Intel Xeon Scalable 3a processors are official, very powerful processors for specific sectors, equipped with Core from the Sunny Cove family
The colossus of Santa Clara proposes its solutions to counter the arrival of AMD with the EPYC 3 CPUs codenamed Milan, the processors arrive Intel Xeon Scalable 3a. Processes a 10nm, with models up to 40 core/80 thread, are based on Ice Lake solutions. They basically aim to increase the performance seen with the previous generation. The data does nothing but prove this mission, a increase in CPI in the order of 20% unlike architecture.
What does this translate into? In a + 46% in terms of performance in the datacenter environment, what obviously these processors are aimed at. An increase that will certainly help Intel to position itself strategically or, to catch up, acceleration in the AI ​​field. Here are all the news.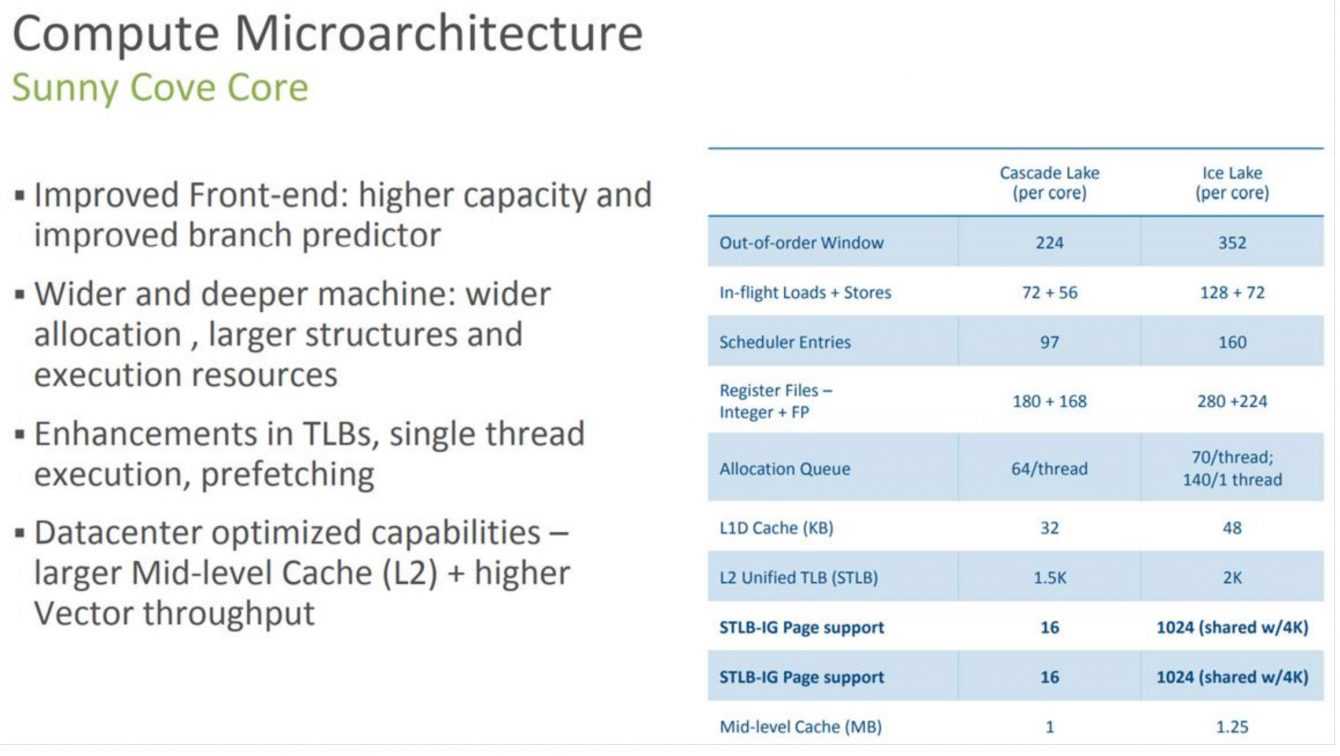 xeon_ice_lake_2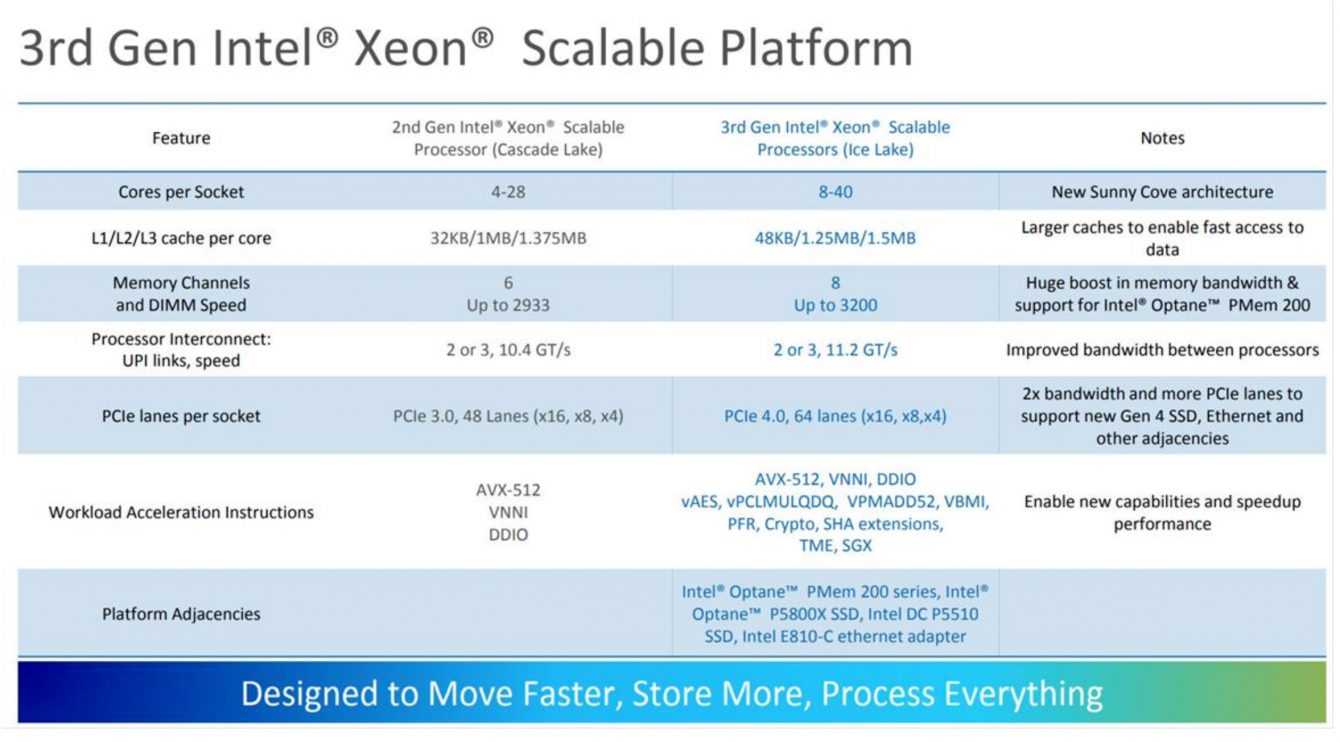 xeon_ice_lake_1
Intel Xeon Scalable 3a ufficiali: ben 40 Core a 10nm!
These CPUs boast support for memory standards DDR4 3200, with a 8-channel configuration. Maximum capacity marked at 6TB (per socket) so as to favor series connections. Guaranteed support for home solutions such as Intel Optane, and D5 and P5 series. Speaking of performance, looking at the Xeon 8380HL model, we have 28 core /56 thread which can come to well 4,3 GHz in Boost. With an indicated consumption of 230W. With costs obviously related to the reference sector, of $ 13,012.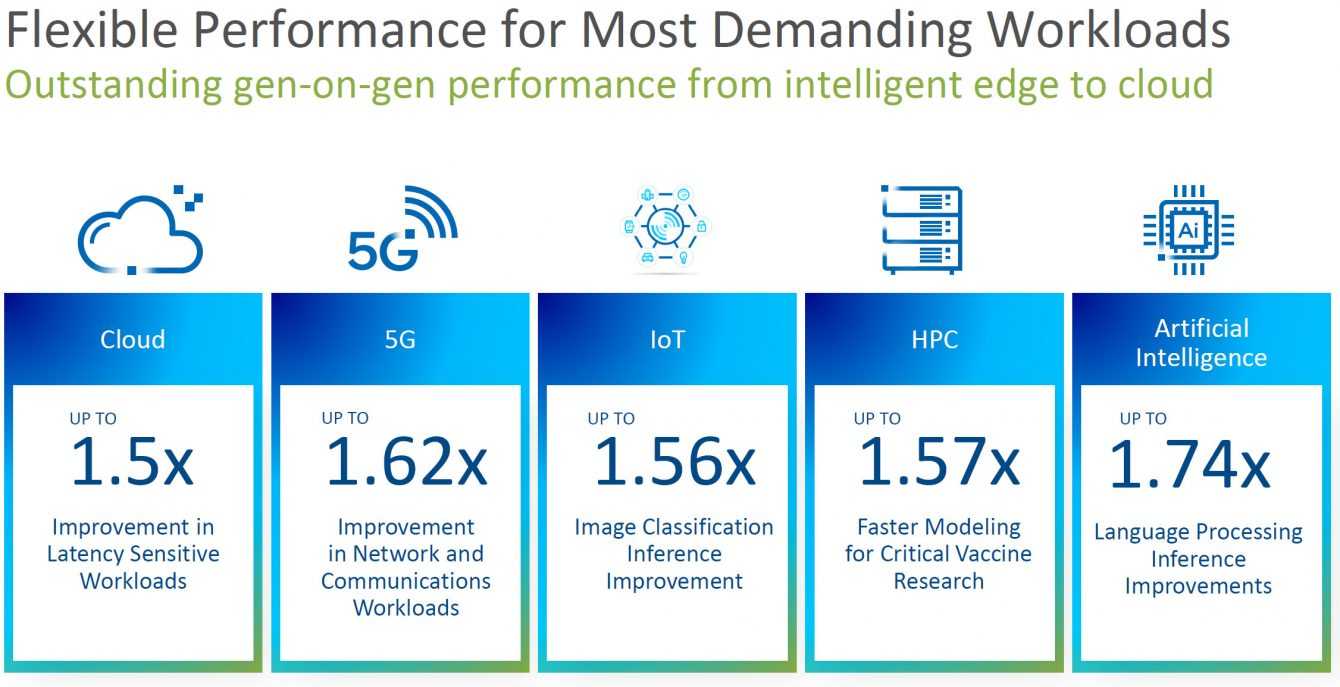 xeon_ice_lake_5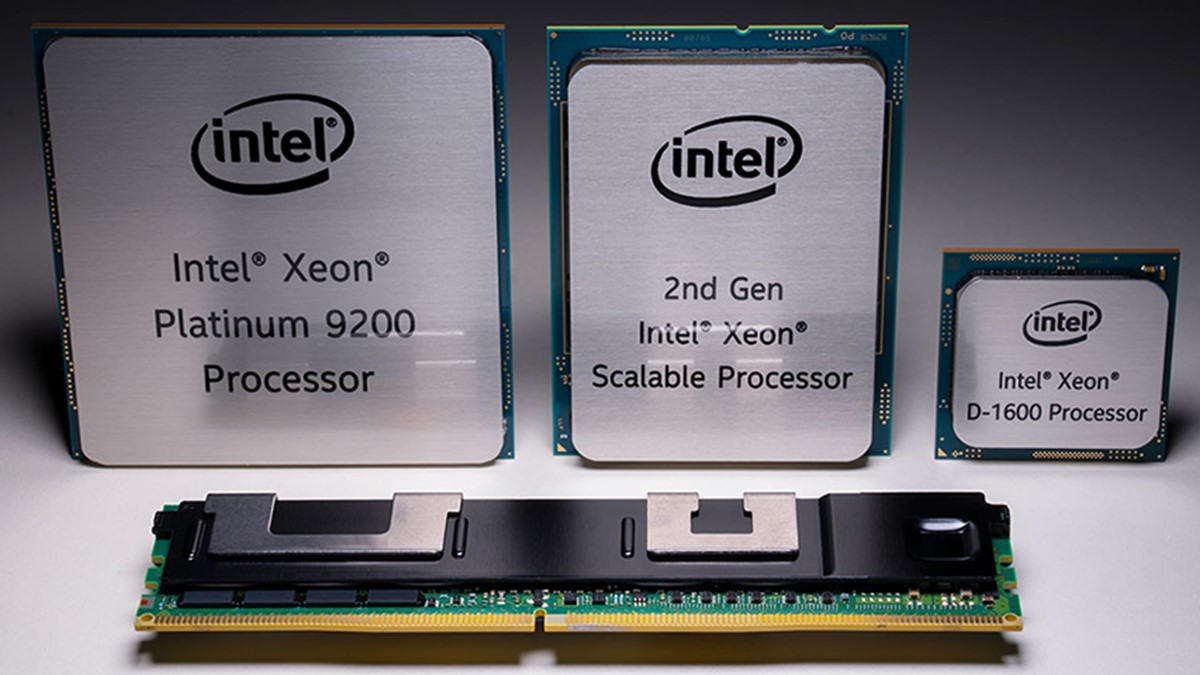 02150214060215
Intel speaks of a pure performance increase of approximately 20%. Indeed the switching from 6 to 8 channels memory should ensure a significant increase. Thanks mostly to the controller Integrated PCI Express which is now Gen4 type with a total of 64 lines. Many more than the previous generation.
But these are processors aimed at Server sectors, and as such they have various solutions aimed at security, such as full support for acceleration operations for critografia, AVX-512 e DLBoost. The new solutions move on three families, Platinum, Gold and Silver. They can support up to 2 sockets at most. Will Intel be able to fight AMD in the server sector? If you want to continue to know the latest news from the hardware world, keep following us. Greetings from TechGameWorld.com.