In this article we show you a preview of the new Game of Thrones Funko POPs. Many surprises for lovers of the historic first season
This year marks the 10th anniversary of the television series that has heavily marked popular entertainment over the past decade, Game of Thrones. The series turned out to be one of the biggest shows worldwide with absolute ratings records (despite the lackluster ending that left a bad taste in the mouth of many fans). The grandiloquent stories and extraordinary cast have really kept the fans in suspense as they tune in every week to the various entertainment platforms. Funko remember the power of the first season with some new ones POP of Game of Thrones. Let's see all the details about it in the next lines of this article.
Funko POP !: Here are the photos of the new series of Game of Thrones figures
There are well 8 new Funko POP Coming for The Game of Thrones. Three are different variations of Drogon the dragon and the rest of the set for the 10th anniversary of the series will consist of:
Ned Stark on the Iron Throne
Robb Stark with the sword
Arya Stark Training
Khal Drogo with daggers
Tyrion Lannister with the shield
Drogon the Dragon
variant of iron
Pocket Pop Iron Variant
Iron Variant version 10 ″ (Target exclusive)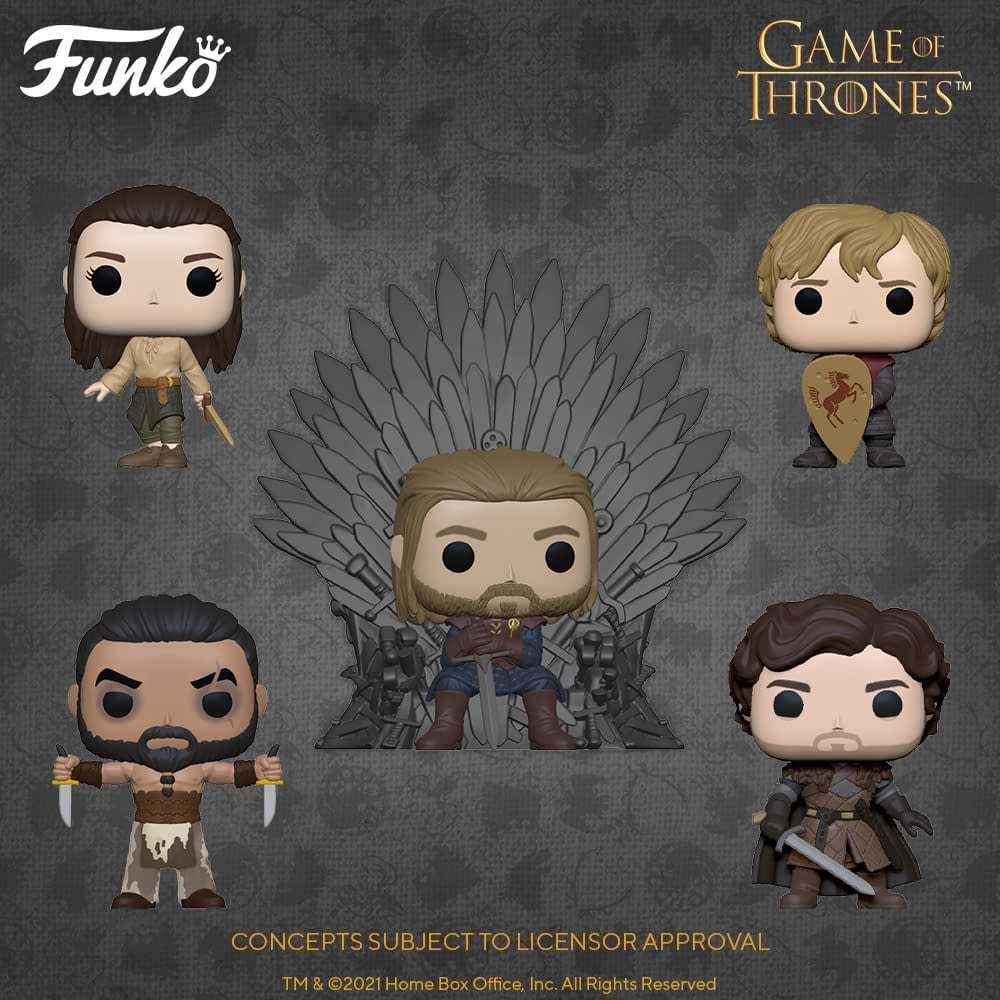 Each of these designs is new and different, offering fans of Game of Thrones new material to enrich your collection. Robb Stark he already has a Funko figure in the past and is pretty rare, but the latter gives Stark an irresistible new design and his trusty sword. Another highlight of this wave is Ned Stark on the Game of Thrones, which captures one of the series' most beloved characters whose story was cut short too soon.
Also note the variants of Drogon which give fans the opportunity to show off one of the most powerful dragons in the series. Each of these new Funko POP! di Game of Thrones will come out inAugust 2021 and pre-orders are already open on most stores (The 10 ″ Drogon will be an exclusive of the foreign chain Target). By the way, have you taken a look at the new POPs for WonderCon 2021?
We will keep you updated on future developments in this regard. Stay tuned to TechGameWorld.com for all the news and curiosities from the bewitching world of figures and more. Finally, for Funko POPs, LEGO products, Star Wars, Disney, Marvel, Nintendo, Banpresto and gadgets of all kinds at discounted prices, we invite you to take a look at the Zavvi.it store. Here you will find the selection of POP! of the store and here, instead, that of the POP in a Box site.