After being named DICE's Game of the Year in 2021, It Takes Two will also arrive on Nintendo Switch starting in November 4, 2022. The cooperative adventure received huge success at launch, collecting over 90 awards among the most prestigious of the gaming industry. The game was originally developed by Hazelight StudiosBAFTA Award Winner, and released under the label EA Originals.
"As a Nintendo fan, I'm thrilled that Switch users can finally experience It Takes Two," he said Josef Fares, Founder and Game Director of Hazelight Studios.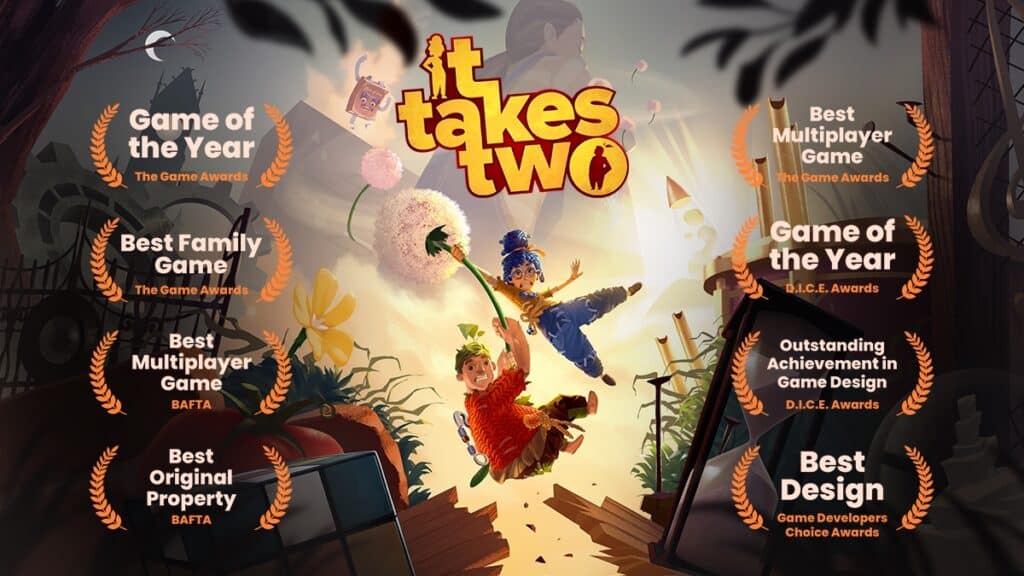 Finally, those who own or purchase the game will be able to invite a friend for free using the Friend's Pass.
From November 4th It Takes Two arrives on Nintendo Switch
In the review of It Takes Two our Daniele wrote:
"Hazelight Studios wanted to focus on the the value of collaboration and the pleasure of playing together to a friend, a lover, a family member to reconnect those relationships which, even in a hyper-connected era like ours, are not so solid. Hence the idea of ​​devising a title that can be completed exclusively in multiplayer and focused on stories and settings. In fact, there are no secondary missions, collectibles or doodles of any kind but simply a good game with a good story to tell ".