Here are 6 new itek monitors with FHD and QHD resolution that are offered with both a flat and curved design to meet all needs
Two Curved GGC and four Flat GGF monitors represent the latest news among itek monitors. These are products with technical characteristics that allow you to ranging from gaming to work as a content creator seamless.
Itek GGC Monitor: Curved design for a more immersive experience
Style and quality distinguish the models of the GGC series, developed for professionals, creators and gamers looking for high performance and unique design. The great VA panel with radius of curvature of 1800R and a resolution WFHD (2560 × 1080). We then find the refresh rate a 200Hz OC and 1ms MPRT response time which are the main features of the new 30 ″ UltraWide GGC monitor. It is also equipped with Low Blue Light and Flicker Free technology, able to reduce the annoying flickering of the monitor and avoid the harmful effects caused by the emission of blue light. Different types of connection ports are available: one Display Port 1.2, one HDMI 2.0 and two HDMI 1.4. The frameless structure on three sides and red LEDs on the back complete the features of this surprising display.
Red LEDs on the back, but with oval geometry, also for the 27 "VA curved version of the itek monitor. The resolution is WQHD (2560 × 1440), the refresh rate is 144 Hz with Free Sync, Gsync compatible, Low Blue Light, HDR ready and 1ms MPRT response time. There are four video links, specifically 1x DisplayPort e 3x HDMI. It is possible to adjust the height in the 27-inch model as it is equipped with a HAS stand.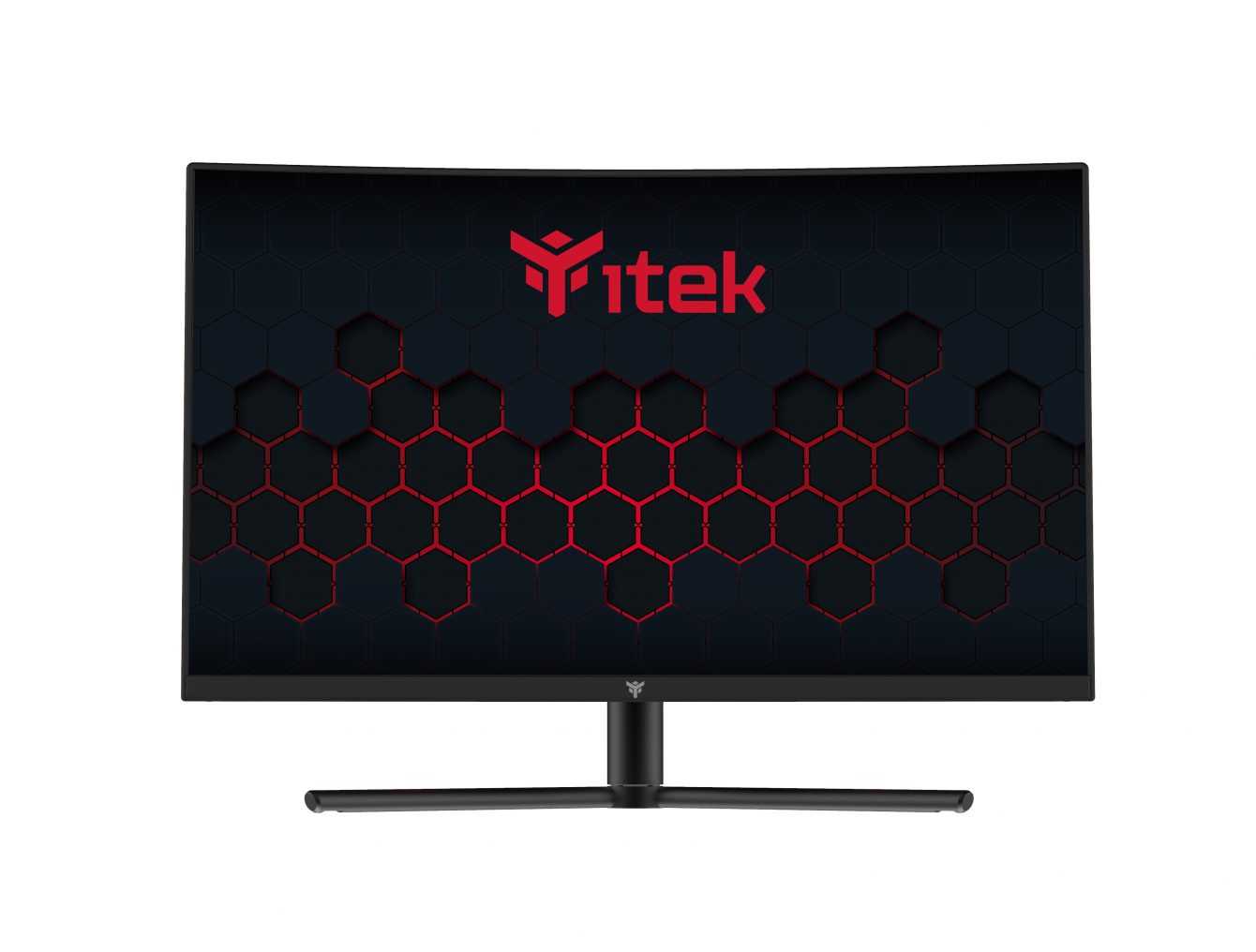 ITMC27V141QHD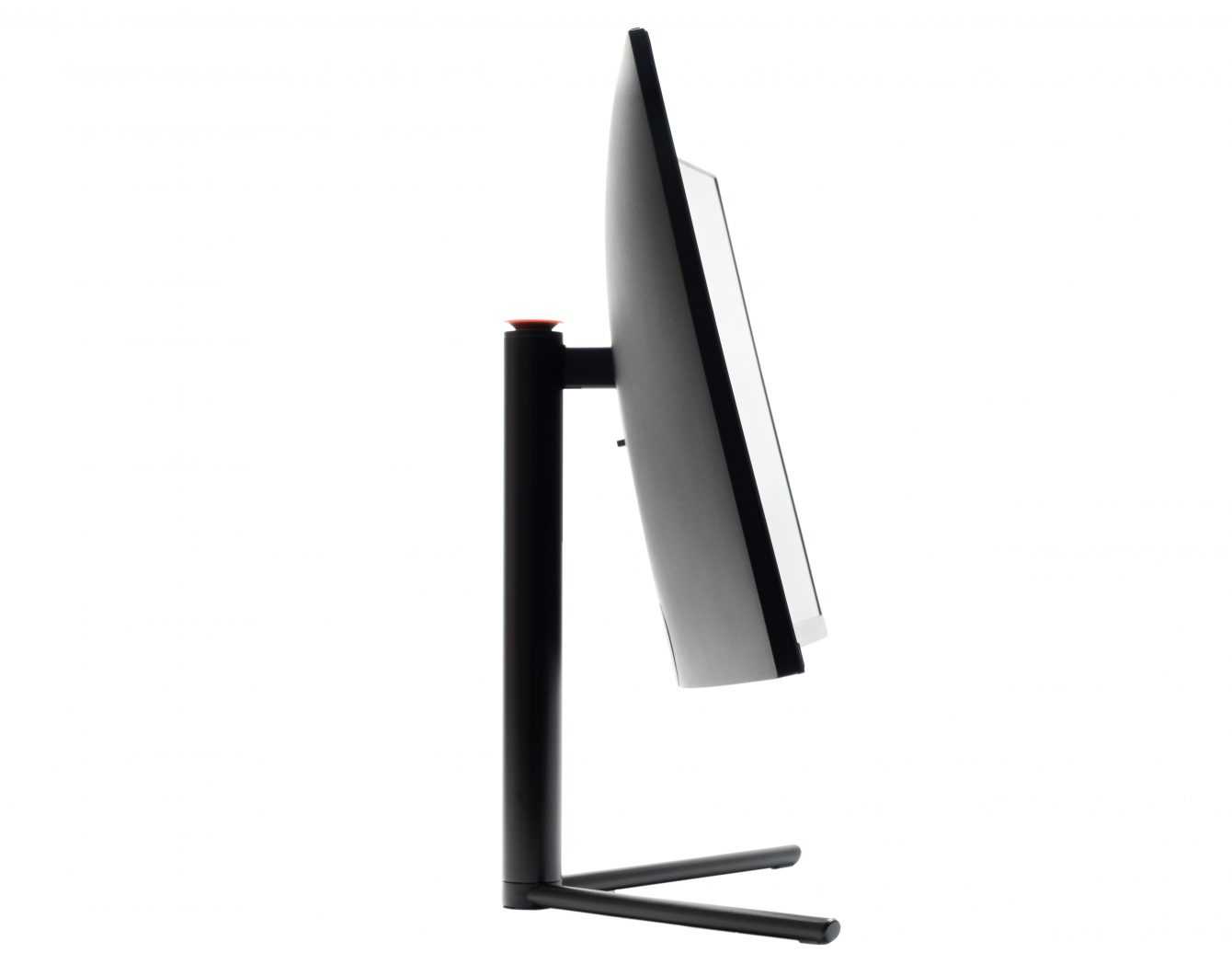 ITMC27V141QHDf
Prices
The suggested prices to the public are respectively 376.90 € i.i. for the 30 inch 359.90 € i.i. for the 27 inch.
Monitor itek GGF: the classic monitor for all tastes
Let's continue with the four versions of flat screens, one with 24.5 "TN panel, two with 27 "Fast IPS panel and a 29" Ultra-Wide IPS. The GGF monitor series is designed for gaming, office and creator applications as well as for everyday use. Let's start with the itek GGF 29 "UltraWide monitor, a truly eclectic monitor for all uses. Guaranteed multitasking thanks to 21: 9 format which is also the latest trend in the gaming and productivity industry. Ideal solution to avoid the adoption of the double screen which has been very popular for several years but which involves a double cost. In fact, the operating procedures are varied, including multisplit and vertical orientation, essential in analysis and text editing applications just to name a few. In gaming and multimedia, having such a large field of view really makes it a fantastic solution for better engagement. The panel is a 100Hz IPS, 4ms OD response time, and WFHD 2560×1080 resolution. You will be able to adjust the height of the monitor to your needs thanks to the HAS system. The panel also integrates HDR, G-Sync and FreeSync technologies. They are not missing 2x HDMI, 1x Display Port e presa USB.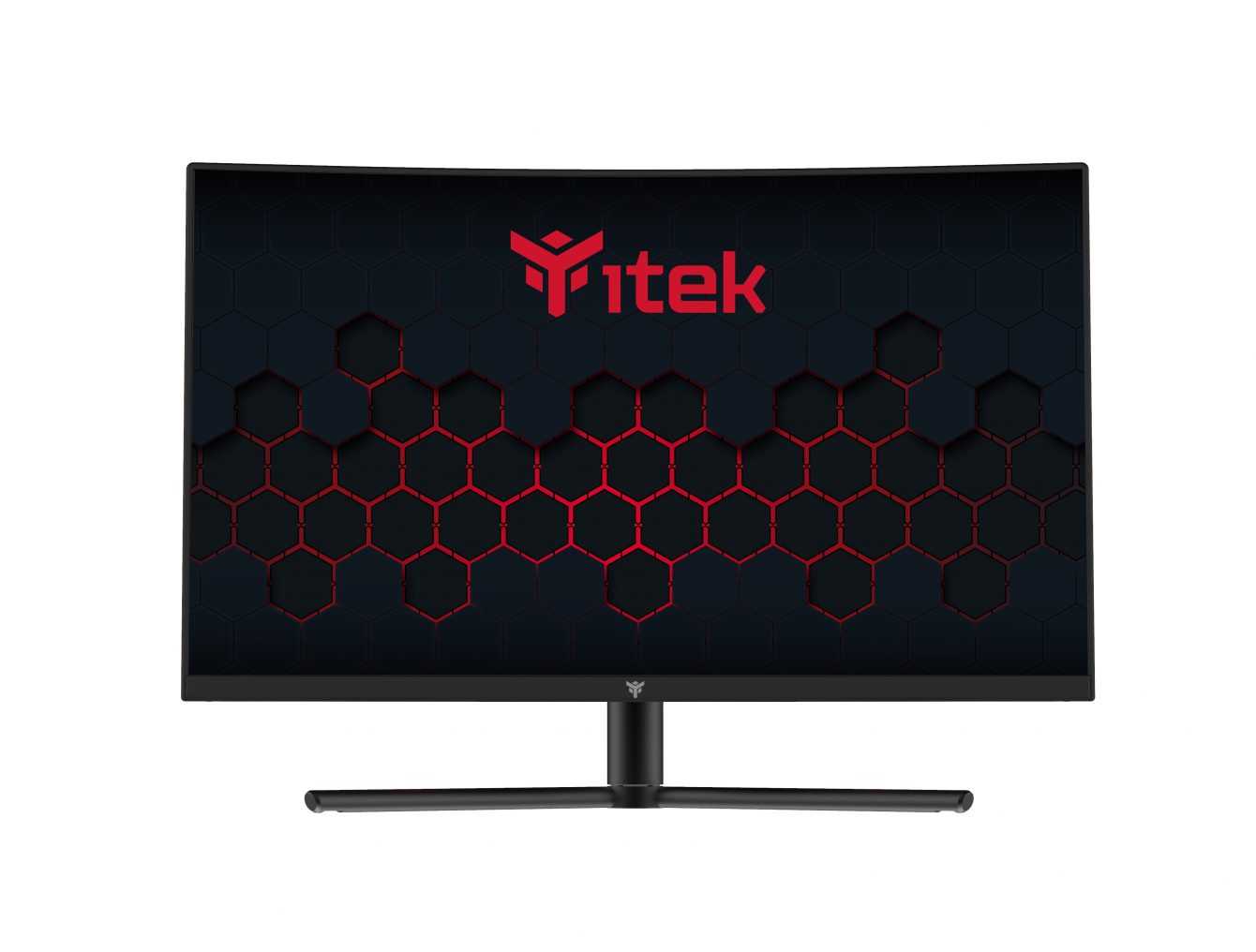 ITMC27V141QHD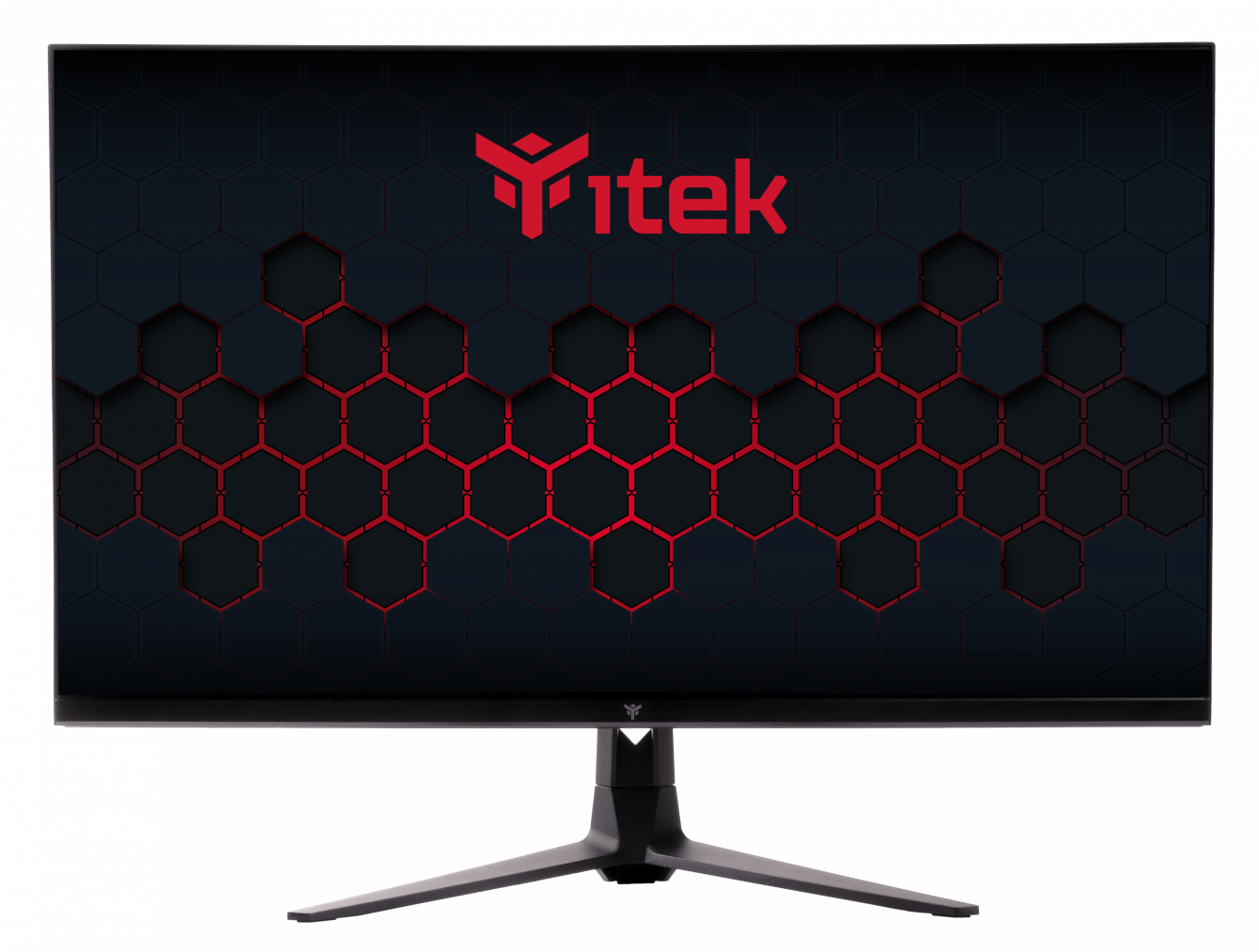 ITMF27I105QHD
The itek monitor equipped with a 24.5 "TN panel is frameless on 3 sides, with Full HD resolution (1920 × 1080), 1ms OD response time (MPRT 0.4 ms) e 288Hz OC refresh rate, with FreeSync and Low Blue Light functionality. Compatible with HDR and GSync technologies, it incorporates audio speakers, and is equipped with a Kensington ready and Display Port cable. The two 27 "models are distinguished from the entire range by a rather intriguing aesthetic detail: on the back there is an effect of LED lights that has the ability to project the itek logo horizontally on the wall. The first 27 "flat monitor that we present today is equipped with the panel of new FAST IPS technology frameless on 3 sides by 27 ", WQHD resolution (2560 × 1440), 1ms response time OD and 165Hz FreeSync and Low Blue Light refresh rate.
The latest model instead has an IPS panel, with 4ms OD response time and 100Hz FreeSync refresh rate. They are both compatible with HDR and GSync technologies, integrate the audio speakers, have the Kensington predisposition and the Display Port cable inside the package.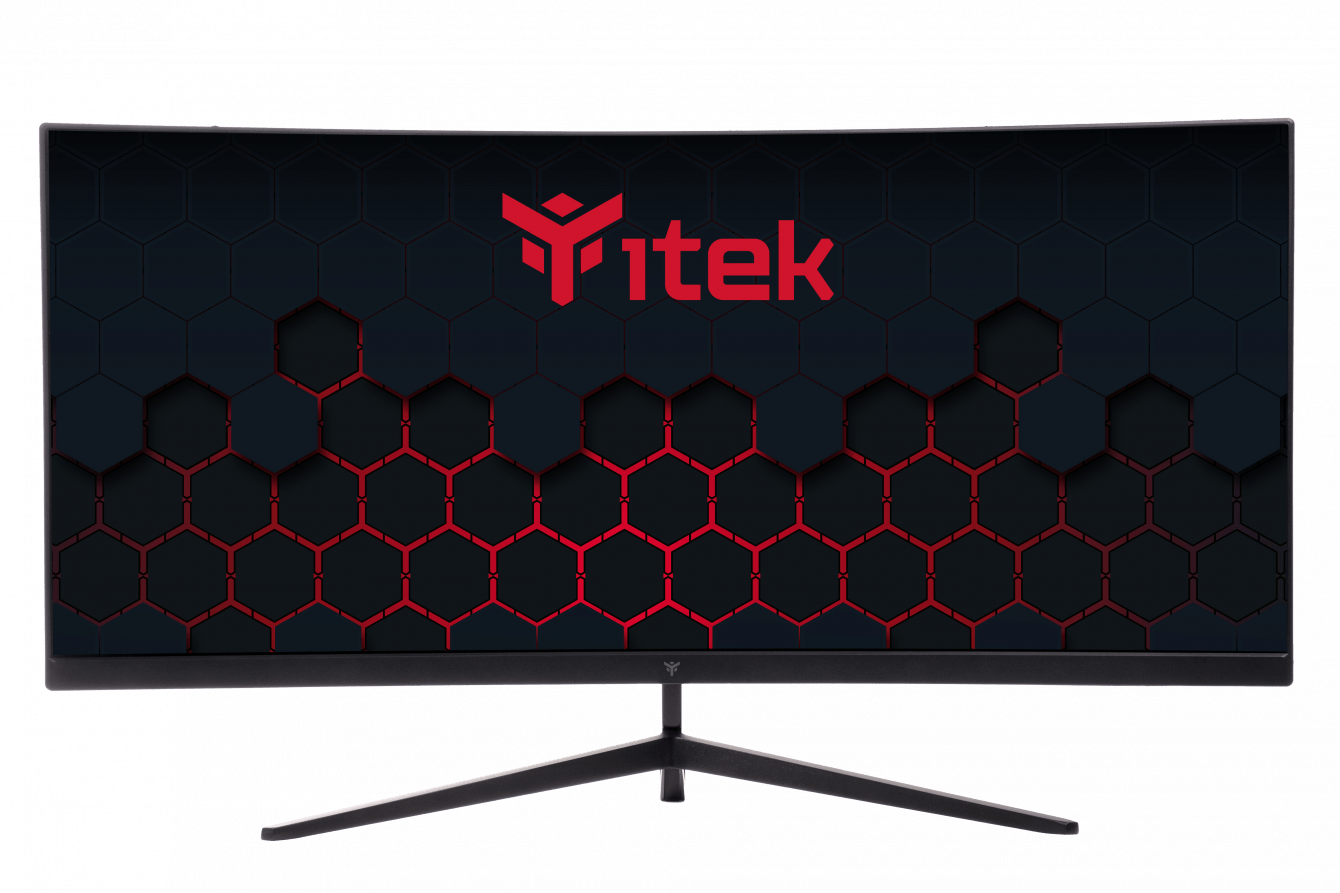 ITMC30V201FHD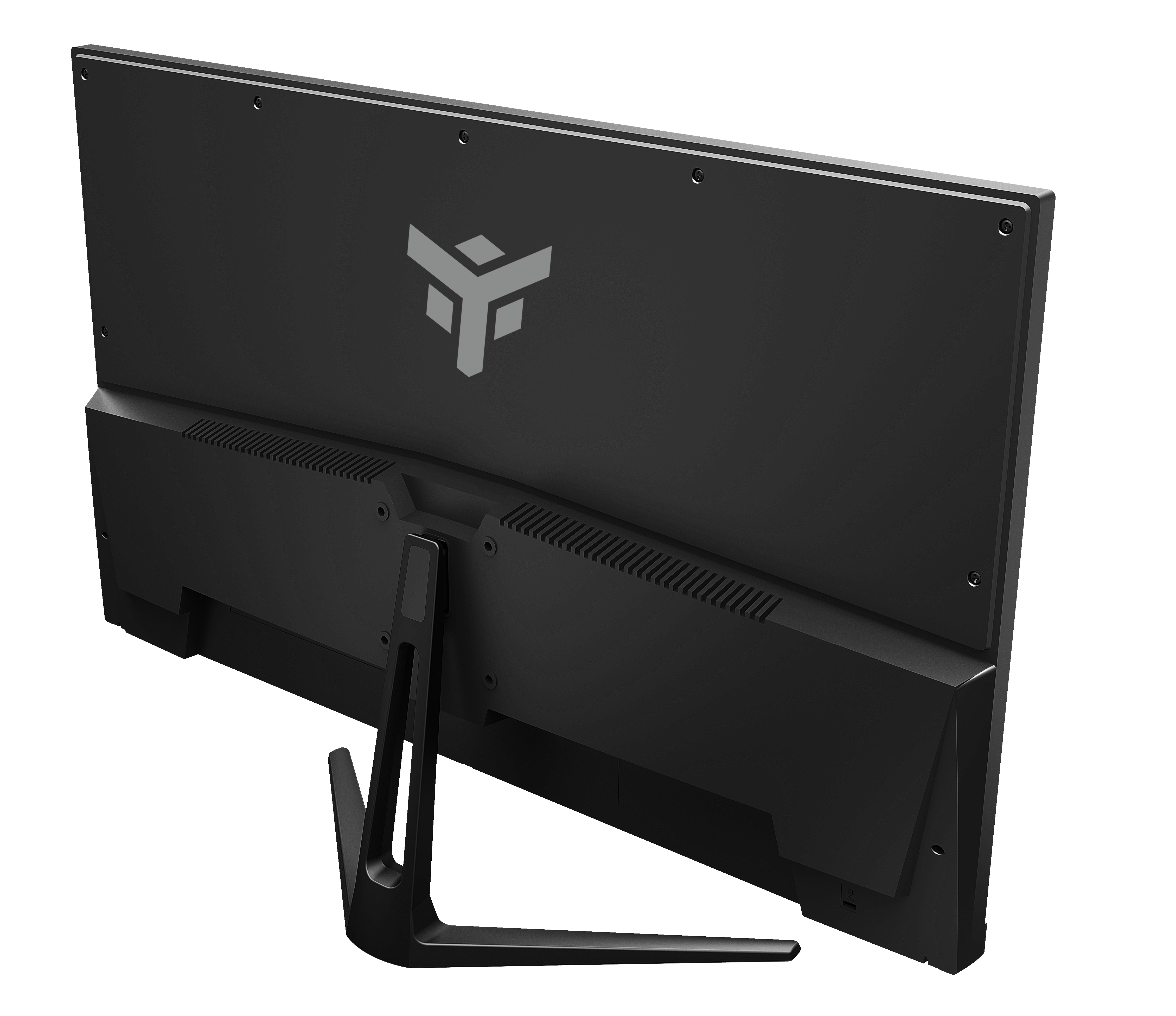 ITMF24T281FHDb
Prices
Here are the suggested prices to the public:
274.90 € i.i. GGF 24,5" FLAT, 1920×1080, TN, 288 Hz
394.90 € i.i. GGF 27″ FLAT,2560×1440,Fast IPS,165 Hz
279.90 € i.i. GGF 27″ FLAT, 2560×1440, IPS, 100 Hz
269.90 € i.i. GGF 29" FLAT 21:9, 1920×1080, IPS, 100 Hz
These products extend the already wide range of itek monitors developed for all those who are looking for a perfect monitor for both personal entertainment and work. For more information, refer to the manufacturer's website. That's all from the hardware section, keep following us!