On his personal Twitter account, Lapo Elkann stated that with immediate effect leaves the position of Honorary President and member of the Board of Directors of Garage Italia, the company he founded in 2017. The cause of this break is the disagreements with the new partners, or Youngtimers Asset Company AG.
However, Elkann is not severing ties entirely, as he is one of the largest shareholders of Youngtimers AG, a holding company based in Switzerland that operates in the collector car market and is listed on the local stock exchange. Youngtimers AG in fact controls Youngtimers Asset Company. In addition Lapo will also continue to own the building that houses Garage Italia in Milan, the historic former Agip service station in Piazza Accursio which was designed in 1953 by Mario Bacciocchi in Streamline Moderne style, and which was then renovated by architect Michele De Lucchi.
In disagreement with the new shareholders, with immediate effect I resign as Honorary President and member of the Board of Directors of the company that controls Garage Italia. 1/2

– Lapo Elkann (@lapoelkann_) October 18, 2021
Lapo Elkann leaves Garage Italia but remains at the helm of FB Garage
In the second Tweet, the grandson of the lawyer Gianni Agnelli thanked the employees, Founding Members and Partners of Garage Italia. From today, therefore, as stated in a press release published yesterday, "Lapo Elkann will continue to lead the company that he himself fully owns – owner of L'Astronave in Piazzale Accursio in Milan and of FB Garage, a company active in the organization of events".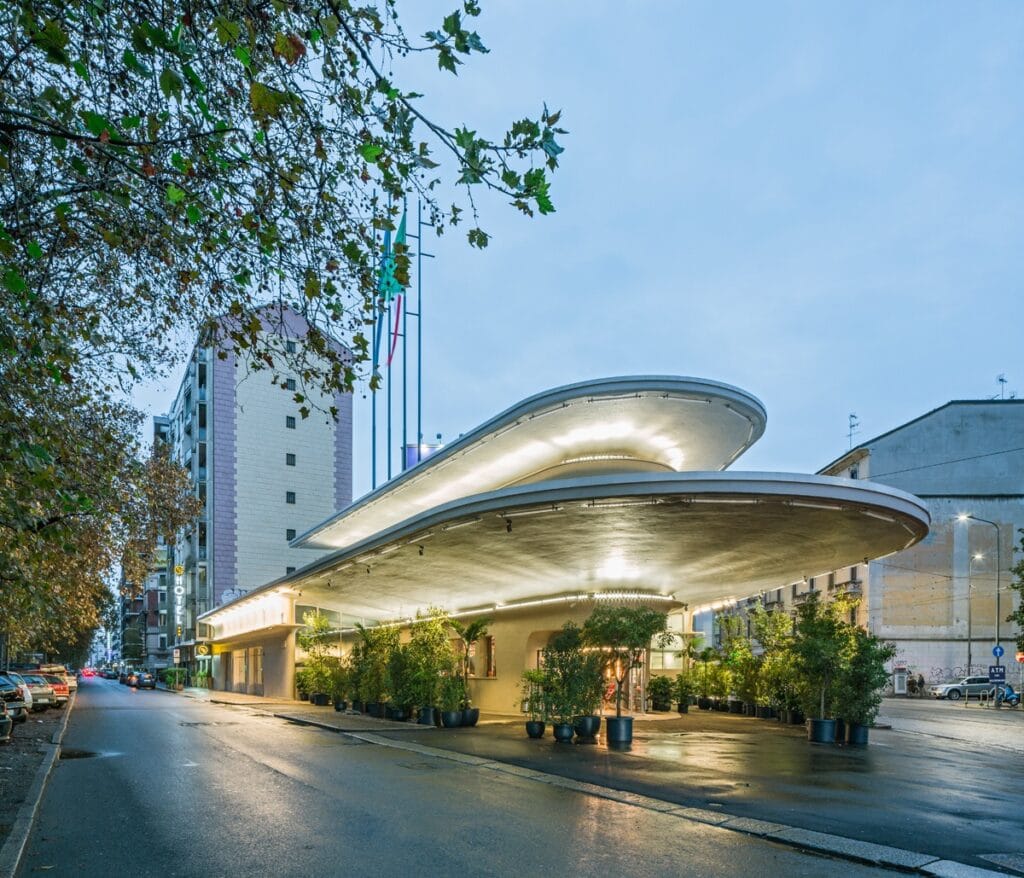 Garage Italia, over the years has produced custom cars of great interest, such as the 500 beach o la Pagani Huayra Lampo, born from the ashes of the Fiat Turbina. Always in step with the times, (and in some cases even a step forward) the center has also focused on restomods of cars with electric motors. In this list, the Panda Integral-e but above all the 500 Jolly Icon-e, which compared to many other models that came out of the atelier you can safely drive as it is one of the vehicles that can be rented through Herz.