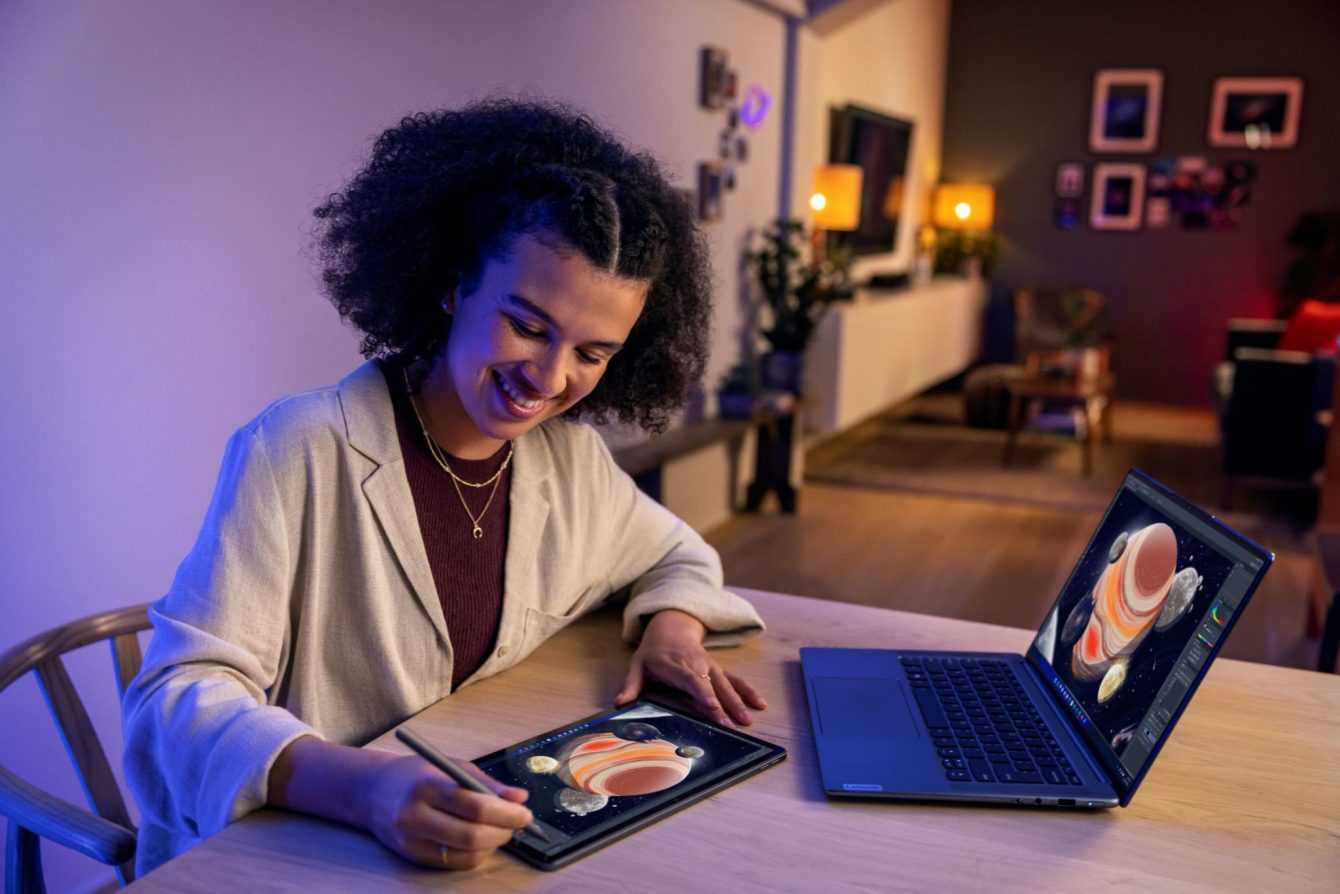 From Family Time to "Me-Time", Lenovo's new consumer devices such as the two next-generation Lenovo Tab P11 tablets and the first 16-inch Chromebook offer a solution for everyone
Consumers today are demanding from their devices the best user experience in the world of hybrid work and learning. Portability and mobility are fundamental, but in the new reality of work and study, less and less time is spent in the offices and in the classroom and more and more time at home.
This new trend has inspired the new personal devices of Lenovo (here for more info on the company). Designed for the modern family, including the former Lenovo 16-inch Chromebookthe new Chromebook Lenovo IdeaPad 5i and two new additions to the premium range of Lenovo Tab P11 tablets. The Lenovo Tab P11 (2ndGen) and version Lenovo Tab P11 Pro (2nd Gen).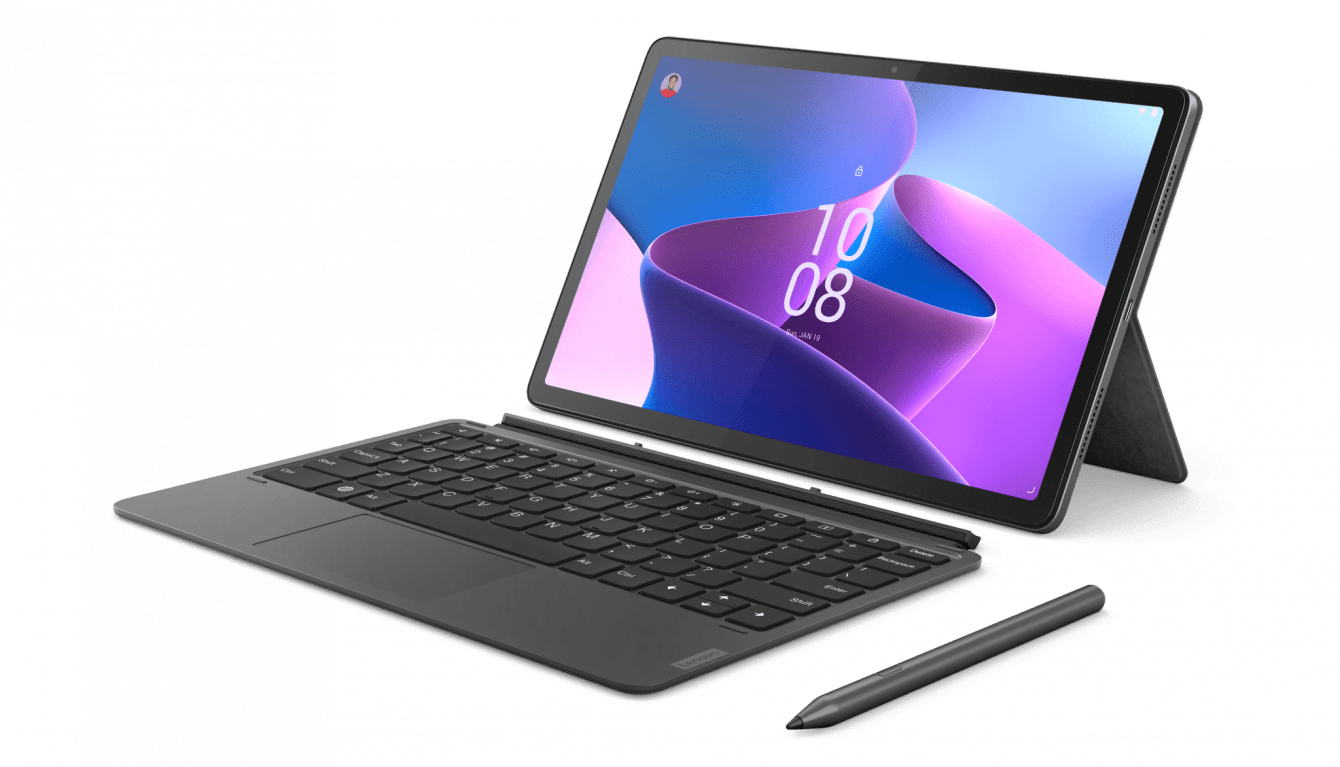 Statements regarding Lenovo's new Tab P11 and 16 ″ Chromebooks
The shift to work and distance learning modes two years ago has rapidly increased the use of technology. But it also ushered in a new trend of remote activity: fitness, concerts, cinema, cooking and even music parties. People have learned to do everything right from their homes using technology. Trends say these behaviors will persist even after the pandemic. As consumers declare they want to spend more time on hobbies such as improving their home environment and many are expressing an intention to cook more at home.
In the last two years, personal devices have become fundamental in people's lives, a window to the world and, often, a safe space in which to "take refuge",
he has declared Johnson Jia, Senior Vice President, Global Innovation Center of Intelligent Devices Group, Lenovo. Which he then continued, adding:
Now, as consumers adjust to a new reality, their expectations about the technology they rely on are also evolving. The new Lenovo Chromebooks and tablets we unveiled today are designed to support people on the go and, importantly, to enable new experiences in the home environment.
A device for the whole family: the IdeaPad 5i Chromebook
Perfect for the whole family, IdeaPad 5i Chromebook offers a quality experience with the ability for each family member to do what they need. As the first 16-inch laptop in Lenovo's Chromebook portfolio, this premium PC gives the entire family the features everyone needs. Thanks to a broad display da 2,5K borderless and a refresh rate of 120Hz for smoother visuals, streaming action series and movies will become a favorite pastime.
What if you have to use the IdeaPad 5i Chromebook for work? Those who choose to use this device for work will be able to take advantage of its features in different contexts, at home or on the road. With a battery life up to 12 hoursand larger touchpadone taller screen and one intuitive keyboard with numeric keypad with 1.5mm deeper key travel. There FHD camera and the two speakers tuned by MaxxAudio di Waves enable high-definition video conferencing with clear images and sounds. When it's time to take care of the things around the house, users can maintain privacy with the built-in physical camera shutter.
Great performance even for the studio
Do children need to use the device for study? They will be able to take courses and study online without interruption, thanks to connectivity Wi-Fi 6E super fast and to processors Intel Core i3's 12 m generation optional. As family members take turns moving the IdeaPad 5i Chromebook from room to room and use to use, the multi-user support feature kicks in.
This keeps the apps, browsing history and preferences of each person separate, simplifying the protection of privacy. Together, the features of the IdeaPad 5i Chromebook are designed to allow families to get the most out of their shared technology experience at home.
Lenovo Tab P11 Pro 2nd generation and Lenovo Tab P11
As family time has increased, looking after one's time has become more important than ever. For many, prioritizing their well-being has become essential, a study 5 reveals that 80% of respondents intend to increase the time they have to devote to themselves in the future. Yet, despite the effort, carving out "time for oneself" can be the hardest part of the day.
From the research of SWNS conducted by OnePoll it emerges that almost half of adults feel relaxed alone for less than 40 minutes a day. Many choose to spend this precious time for themselves by watching a series or movie, listening to music or a podcast, or exercising. Regardless of how this time is spent, it is essential to know how to make the most of it. The new Lenovo Tab P11 (2nd generation) or the pro version, the Lenovo Tab P11 Pro (2nd generation) are just what you need.
Details
A powerful device, Lenovo Tab P11 Pro (2nd generation) with Android 12 7 offers an immersive multimedia experience. With 11.2 inch OLED touchscreen with cinematic quality e Dolby Vision HDR. Entertainment will come to life with amazing brightness, contrast, colors and details. By adding support HDR10+this tablet is a pass for full access to crystal clear images while users stream even at night.
With a screen brightness of 600 nits, wide DCI-P3 100% color gamut and dynamic contrast ratio, getting lost in the details of a series or movie will be a pleasure. For casual gamers, the 120 Hz and the touch response speed of 360 Hz take the stress out of tablet gaming. This is thanks to the ultra-smooth graphics that flow across the screen, allowing users to keep up with the action. The sounds emitted by the system a four speakers from JBL e Dolby Atmos provide spatial audio that connects users more deeply with their favorite content.
The performance
To offer the 120% more power Compared to the previous generation, Lenovo Tab P11 Pro (2nd generation) integrates a processor octa-core MediaTek Company 1300T. Furthermore, it owns up to 8 GB of RAM. The certification Wi-Fi 6 indicates that users will be able to access more content faster and with up to 14 hours of battery life. In this way they will really be able to maximize the time available. When it's time to go into productive mode, Lenovo Tab P11 Pro (2nd generation) makes it easier for you to switch. This tablet includes a removable keyboard ThinkPad inspired with integrated trackpad for efficient typing on the go.
If you prefer to write by hand, the Lenovo Precision Pen 3 optional can be connected magnetically to the device for charging and wirelessly. This pen with technology Bluetooth it automatically pairs with the tablet and can be used to remotely control documents, music, images and recordings on the screen using the button located on the side. By simply holding the button while tapping the screen, users can quickly take notes with Lenovo Instant Memo even when the screen is on standby, transcribing handwritten notes into text, allowing you to capture thoughts as creativity strikes.
Lenovo Tab 11
When users want to treat themselves to a premium experience but don't necessarily need a tablet, the Lenovo Tab P11 (2nd generation) with Android 12L is a recommended choice. With a four speaker system with Dolby Atmosand Display LCD da 11.5 inches and refresh rate up to 120 Hz. Equipped with the processor octa-core MediaTek G99, this tablet is 50% more powerful than the previous generation. With up to 6GB of RAM and is Wi-Fi 6E enabled for faster wireless speeds and lower latency, giving you a better audio and video experience, a faster wireless network, and more security.
Optional accessories to simplify the experience include the keyboard package, Lenovo Precision Pen 2 (2023), Lenovo Smart Charging Station 2 e Lenovo Folio Case with integrated stand and pen holder (all sold separately).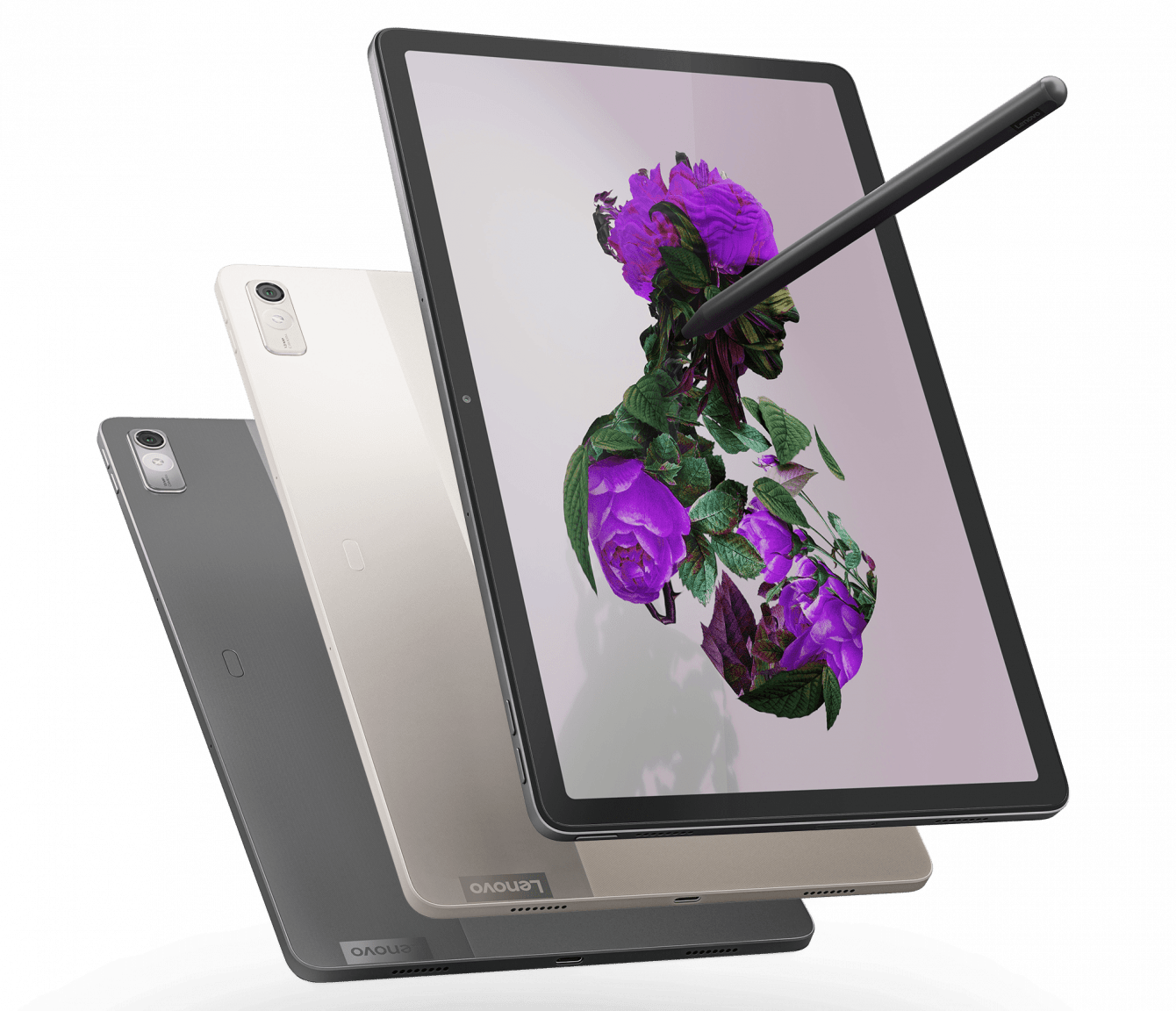 The news of the new Tab 11 and 11 Pro
Both of these new tablets have been designed to filter out harmful blue light, helping to reduce eye strain and safeguard users' vision during streaming marathons. Lenovo's collaboration software is also available on both cross-device Lenovo Freestyleformerly known as Project Unity, an app that gives users the ability to easily connect their Android tablet to their Lenovo Windows PC 8. Turning their tablet into a second portable screen that extends the desktop display or a touch screen wireless associated with the laptop.
Gone are the days when tablets could only be used for certain functions and PCs for others. With Lenovo Freestyleusers can control the two devices simultaneously, using the pen or touchscreen to take notes and even sign documents on their PC without having to switch between apps.
Apps and updates
Speaking of apps, a Or, which allows users to freely write, draw and construct diagrams. As well as MyScript Calculator, an interactive calculation tool that automatically solves written equations, are included with both devices. All of these innovations are packaged in a modern, lightweight, two-tone chassis, available in multiple modern shades. Both the Lenovo Tab P11 (2nd generation) and the Lenovo Tab P11 Pro (2nd generation) will receive at least two major updates to the Android operating system, up to Android 14e security updates for three years from the moment of launch.
Lenovo Premium Care 11
Is Chromebook IdeaPad 5i che i tablet Lenovo Tab P11 Generation II, can be covered for unforeseen circumstances with Lenovo's advanced support service, Lenovo Premium Care 11 . By providing customized hardware and software support from expert technicians with quick repairs, this service offers peace of mind no matter who is using the device.
Prices and availability
Lenovo IdeaPad 5i Chromebook (16 ", 7) will be available from € 549 (VAT included) and starting from September 2022.
Lenovo Tab P11 Pro (2nd generation) will be available from € 499 (VAT included) and starting from September 2022.
The Lenovo Tab P11 (2nd generation) will be available from € 299 (VAT included) and starting from November 2022.
Lenovo Tab P11 Pro (2nd generation) will be available in Italy from € 499 (VAT included) starting October 2022.
For the other products described, the prices and availability for the Italian market will be communicated later.
And you? what about …