The first of two new arrivals announced on Shonen Jump is Tokyo Demon Bride Story, a mix of comedy, fighting and romance with a disillusioned protagonist. Also ends Shinkai's Eartchild
Ten years ago, a baby named Ginta he promised to marry a white-haired girl he met in the mountains. Today, Ginta is a young man who breaks his back to support his family and his old house.
He forgot his promise, but the girl didn't: Horns she is the princess of the demon realm, and, with her court, she has come to the city to finally join her betrothed.
Tokyo Demon Bride Story is the first of two new manga proposals for Weekly Shonen Jump for the autumn season. Created by the rookie Tadaichi Nakamacomes to replace the prematurely terminated Doron Dororon.
This week, however, Shueisha makes another premature victim with Earthchild, Hideo Shinkai's manga about esp powers that never really got off the ground. The space for next week's news is therefore free.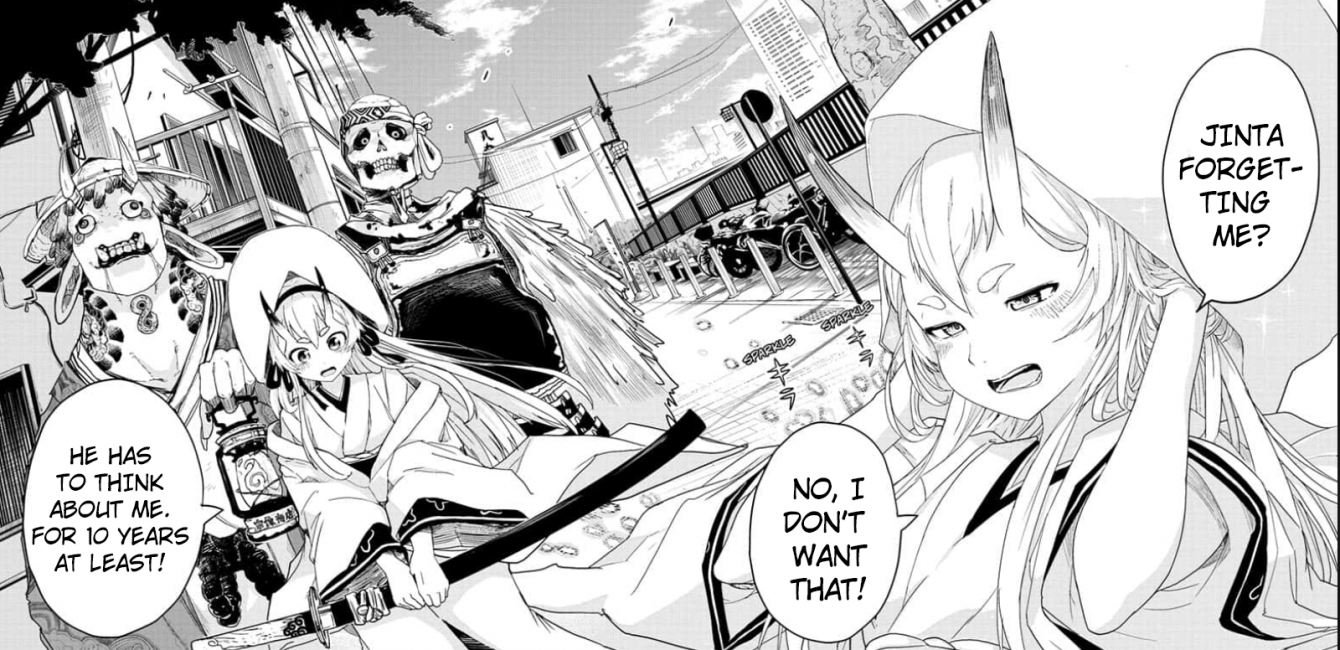 First impressions of Tokyo Demon Bride Story
Spoilers obviously follow: the chapter can be read for free on MangaPlus.
The work has a pleasant visual impact, with a clean and detailed line and just a pinch of personality. The visual power, however, remains unexpressed both in the comic moments and in the combat of the first chapter. In both cases the cartoons turn out flat, staticwith few particular effects.
For what we are shown in this first chapter, the work appears as a inanelamento of every possible cliché of the genrewith very little room for maneuver.
None of the proposed twists is truly impactful. Not the demonic princess, recently seen and reviewed on Jump; neither the disillusioned protagonist, nor the fact that she secretly has a heart of gold. Nor the fact that she is from "Special blood" hardly surprising. The story, as it is revealed, seems already written.
Even from the point of view of the characters, in light of the lack of originality and the fluctuating visual power, it is easy to find something interesting.
I start then of little impact for Tokyo Demon Bride Story, whose true potential is hard to see in this first chapter. Time will tell if he has something to say, or is it just the next title on which Shueisha's merciless hatchet will fall.