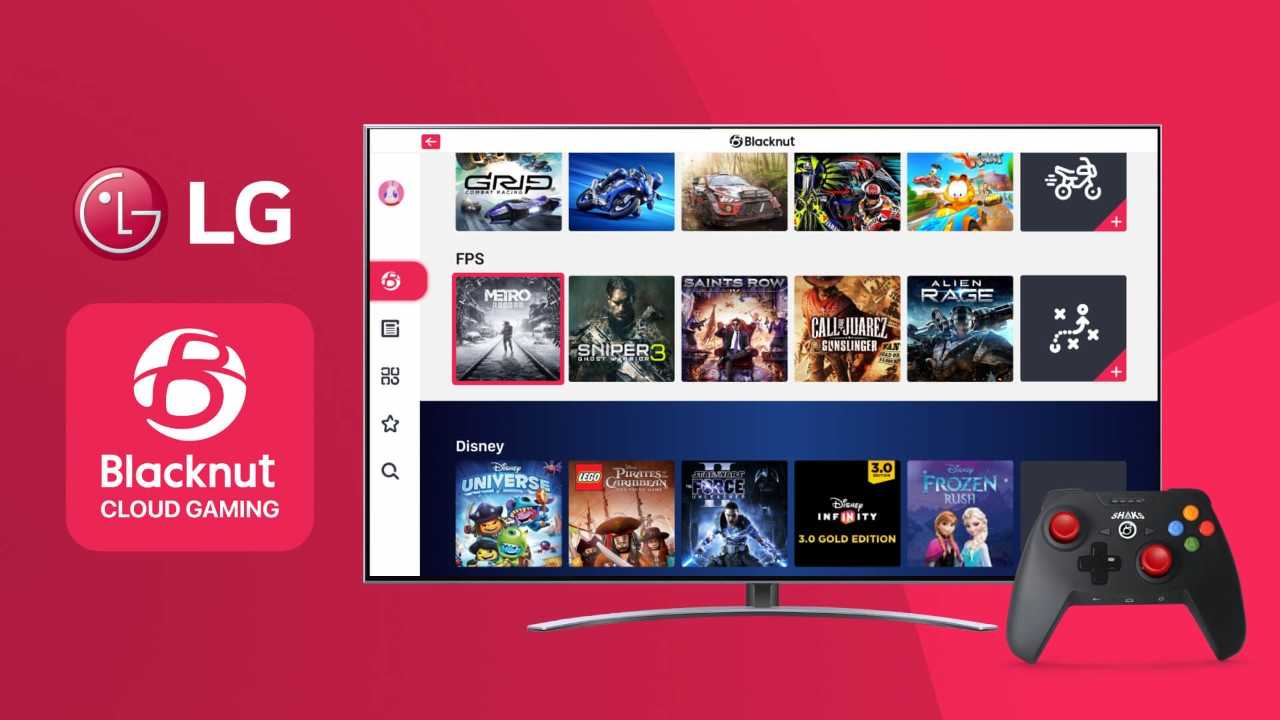 LG expands the gaming experience, with the addition of Blacknut, Utomik and the new "Gaming Shelf" putting the needs of gamers first
LG Electronics, is expanding the gaming experience on its own TV more recent, adding new services of cloud-gaming to offer users more choice and a UI upgrade that makes it easier "come into play". These latest updates are representative of LG's ongoing commitment to offering content and features dedicated to gamers on its televisions.
Easy easy installation
No need to install PC, console nor download and update gamei, cloud-gaming platforms make video games more accessible that never. Blacknut e Utomik Cloudarriving on the LG TV respectively a September and Novemberoffer a wide range of titles ranging from games Tripla-A to the best indies, passing through the narrative adventures, sports games, strategy and more.
By subscribing to a monthly subscriptionthe two apps offer users the ability to instantly select and play any game from their extensive catalogs, both of which are enriched with new titles on a monthly basis.
Blacknut: Offers subscribers over 500 games
Blacknut offers subscribers as well 500 gameswith the greatest variety of premium content for all family members, which they can create up to five profiles on the same account. The Blacknut catalog offers the largest collection of racing and sports games in cloud gaming, as well as critically acclaimed hits such as Metro Exodus, Overcooked and a rich collection of games Disney.
Utomik Cloud on the other hand, it boasts a curated and growing selection of over 100 games from his library over 1300 shipsand for PC covering different genres, including indies such as Coffee Talk, My Time at Portia e Turnip Boy Commits Tax Evasion.
Availability
The new app di cloud gaming, will arrive starting this month onLG TV App Store con webOS 6.0 e webOS 2022. Thanks to an interface update, these TVs now also offer the practical function Gaming Shelfa sort of virtual shelf from which to access cloud gaming services directly from the main TV screen.
Some titles NVIDIA GeForce NOW are already accessible from Gaming Shelfwhile the games of Google Stadia and other cloud services will come added con i upcoming updates.
What do you think of these new cloud-gaming services, which expand the gaming experience on LG TVs? Let us know below in the comments. Don't forget to follow us on our Instagram page, on all our other social networks and to stay connected on TechGameWorld.com.
The article LG: here are the new cloud-gaming services on TVs comes from TechGameWorld.com.