It is on everyone's lips and for our part we offer you the review of LOL – Who laughs is out, a fresh and funny comedy show that we can not advise you to see
ORIGINAL TITLE: LOL – Who laughs is out. KIND: comedy. NATION: Italy. FILM DIRECTOR: Alessio Pollacci. CAST: Elio, Caterina Guzzanti, Luca Ravenna, Ciro, Fru, Lillo Petrolo, Katia Follesa, Frank Matano, Michela Giraud, Pintus, Fedez, Mara Maionchi. time: About 30 min per episode. DISTRIBUTOR: Amazon Prime Video. EXIT: 1 – 8 April 2021
Format imported from Japan, of great simplicity: ten comedians in a room for six hours with one goal, to make others laugh. The most resistant wins. In short, a few rules, ideal to immediately get in tune with the broadcast. So much improvisation, at a fast pace, in a context where we laugh both for the jokes and seeing how the competitors struggle not to laugh.
Obviously there is no plot to follow, a script to talk about, a montage to analyze. The program is of the kind you see for leisure, possibly after a day of work in which there is a lot of need for a good mood. Nonetheless, we offer you our very personal review of LOL – Who laughs is out, trying to identify the pros and cons, even among the competitors.
The series of the moment | LOL Review – Who laughs is out
We said, it is on everyone's lips. This may come as a surprise given that the promotion has been somewhat lackluster until recently. In fact, for some months the individual comedians have begun to suggest their participation, but almost superficially. And instead, thanks to a contingent programming on Prime that is certainly not vast, now there is no one who has not seen it or in any case heard about it (mostly well). It is therefore difficult, if not impossible, to escape the general judgment that is already spinning in the air.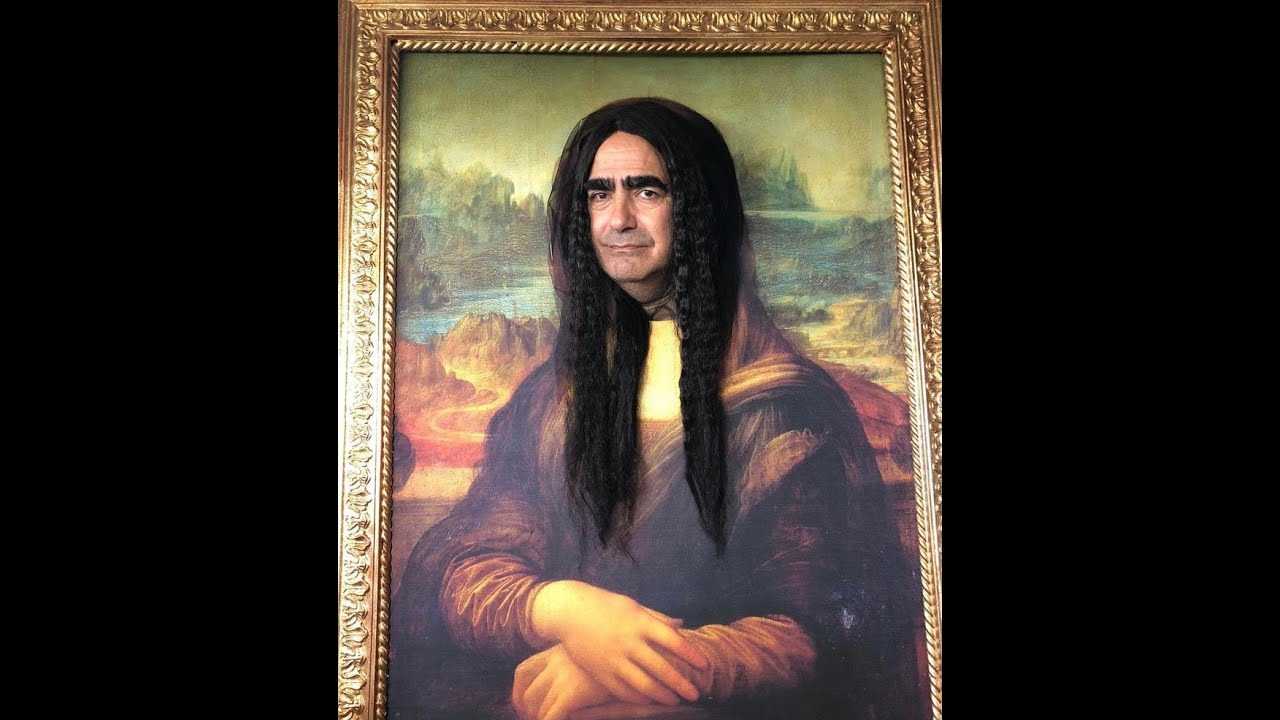 But, it must be admitted, the widely positive judgment he is well motivated. LOL, an all-Italian production produced and distributed by Amazon Prime Video captures from the first moment. Like multi-faceted comedy, the format of the royale rumble of comedians of different generations and schools. Obviously you can side with this or that comedian, but just the thought of ten absolutely heterogeneous elements between age, style, career, locked in a room to provoke each other until someone bursts out laughing (being eliminated) is not only interesting but irresistible.
We laugh | LOL Review – Who laughs is out
The explosive formula works right away. After the initial moment of tension and settlement between the various participants (already put to the test by a Elio disguised as a painting of the Mona Lisa, with an adjoining flowing artificial hair) you cannot resist. Sudden jokes and proven sketches, unless you are terribly serious people (or Caterina Guzzanti), they will make you collapse.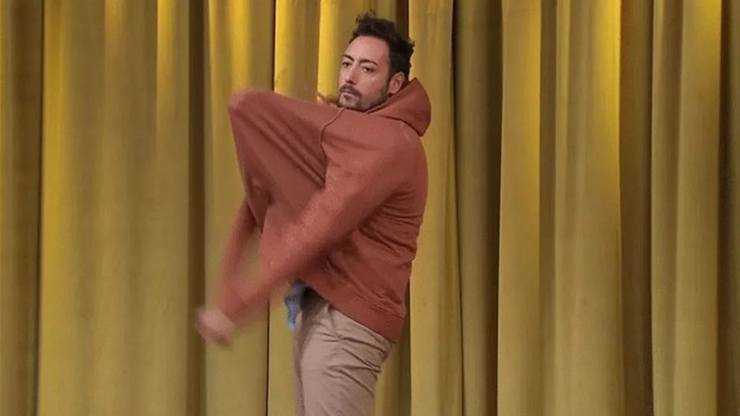 The various competitors soon find a feeling that makes not laughing even more complicated. The only discordant note is the conduction. Fedez it seems uncomfortable, almost artificial. His role as the hangman of laughter does not help, but in fact his role ends in pressing a button when someone laughs, going to the theater and announcing a warning or expulsion (complete with slow motion). His coarse laughter mitigates the absence of laughter from the other side, but there isn't much else in his conduct. Different speech for Mara Maionchi, who basically has no role in the program other than that of an honorable spectator, which in any case is useful to keep Fedez's attention alive and allow him to let off steam with sonorous laughter without being alone, since the control room fills up only slowly with the various eliminated. Ultimately a non-invasive management, right for the format, albeit dull.
The report cards | LOL Review – Who laughs is out
All the participants played aces, but we try to give the marks for those six hours of program.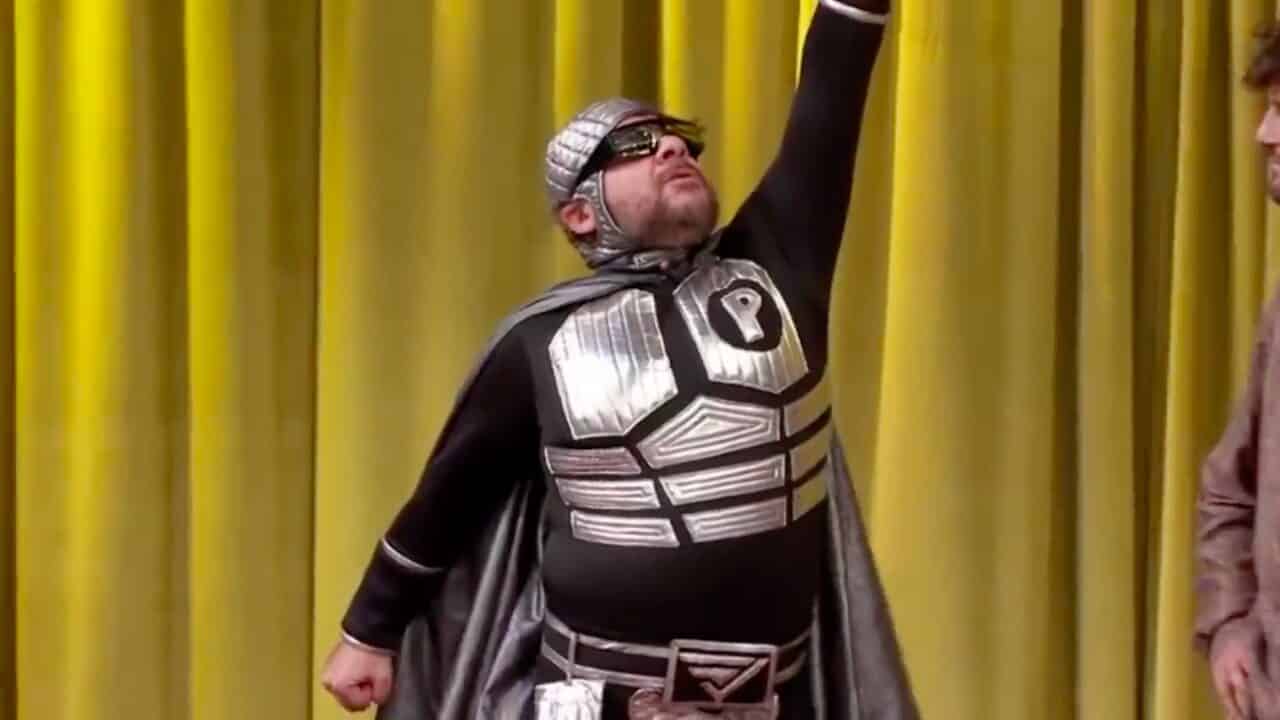 Angelo Pintus he left at full speed with lashing jokes and repertoire imitations. There is no one who does not mention his personification of Cannavacciulo, which on the other hand proved fatal for himself. As long as he was present he attracted much of the attention, demonstrating great skills: for us it deserves an 8.
Caterina Guzzanti it has withstood even the worst sketches and jokes like a stronghold. Although impassive, on the playful side he did not contribute much, if not through historical and super-tested sketches. Lacks sudden inventiveness: vote 6.
Ciro by The Jackal came up with an effective proof, with some interesting hits (Lillo's dubbing is personally heart attacking). He never pulled back and he never even looked for a joke at any cost. Very positive test, we give him 8.
The other way around Wife little is left in the game, spread by its own gags which, to be honest, are a bit weak. It makes you laugh more once sitting on the sofa in the control room: grade 6.
Luca Ravenna he is young and obviously disoriented. Its presence seemed more like a filler than anything else, it doesn't stand out and comes out soon: postponed with a 5.
Michela Giraud he started by betting everything on his "sorcona" jokes, causing more embarrassment than laughter among the challengers, as shown by Lillo's face on the beat of the hairs. Over time he partially corrected his shot and showed a couple of good numbers: a stretched 6.
helium, singer lent to comedy and face lent to art museums. He entered with a straight leg dressed as Gioconda, and it is only the beginning because he continually surprised everyone with his jokes whose strength is amplified by the randomness of his character. Her brows and wig are well worth a 9.
Katia Follesa he alternated reminiscences of Colorado, with sadly sexually oriented clips, with more subtle comedy, which comes when least expected. However, resisting great to the last, he earns a 7.
Frank Matano, despite starting as an underdog and being constantly targeted by other challengers, he resisted for a long time. On the other hand, he risked self-elimination several times. Despite the many pitfalls, after grinding kilometers on foot and sweating seven shirts – literally – he takes a place of honor in the program, the quintessence of which is his perennially contrite face for having thought of laughing (often pardoned by Fedez): a well-deserved 8.
Lillo he was simply sensational, bringing his career-long comic baggage alongside his mate Greg. It almost seems to throw away the jokes, but that makes them great. Add to this an expressiveness that already alone makes you laugh and an equally irresistible physicality. According to him, it's all the result of genetics, but we know that it was experience that made the difference: it deserves a full 9.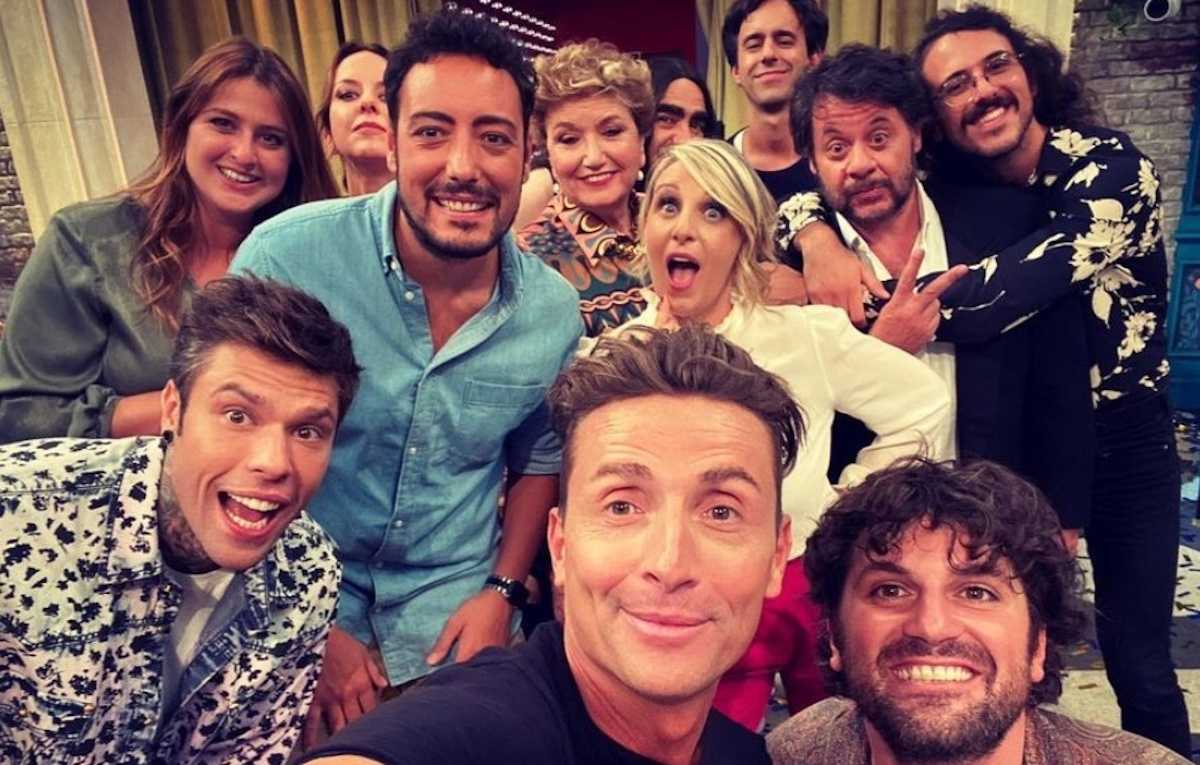 The verdict
The six episodes, spread unbalanced in two weeks, flow too quickly. Social networks are inundated with clips and memes about the program and people repeat some passages of the broadcast over and over. LOL was a bolt from the blue, a program that apparently no one was waiting for but which exploded and immediately went viral. Deservedly because, besides obviously making people laugh, it is a kind of treatise, perhaps not entirely aware, of what comedy is, of its structure, of how it works, of how varied it can be. LOL, in conclusion, she makes herself wanted so well to be sorry it lasted so short, but this will hopefully be corrected in the second – obvious – season.
Points against
Conduction is lacking
Admonitions / expulsions questionable