It is not an exaggeration to define the series of Mario Party the most iconic when it comes to party game, that is, those games to be played with friends in the same room. AND Mario Party Superstars, the latest title released for Nintendo Switch and of which we are about to offer you the review, not only is it no exception, but it probably is one of the most interesting titles in the videogame saga. With a graphics e modern functionality, including the online game, in fact, proposes scoreboards e historical minigames, in a distillation of incredible quality. So let's find out and understand why, in our opinion, it deserves to be played by you and your friends.
Our Mario Party Superstars review
It is immediately natural to compare this new title with another Mario Party for Nintendo Switch and which you may have played, that is Super Mario Party. Released in 2018, it is a title that has tried to exploit part of the potential of the Switch, using for example the Joy-Con motion sensor, and to update the mechanics, introducing elements such as custom dice for each character.
Mario Party Superstars is in a sense its opposite, and paradoxically this is its strong point. The mechanics go back to being those of the classic series, without therefore particular advantages or disadvantages in choosing a particular character over another. The lack of the motion sensor, if you are used to Super Mario Party, it could be a bit unsettling, but there is no doubt that the overall result is a game stripped of mechanics appreciable but potentially superfluous.
A fundamental factor, especially considering that this type of video game, more than others, must be intuitive e approcciabili even from the most casual friend. Furthermore this simplification allows to also use the Pro Controller and third party controllers to play, without being limited by Joy-Con alone. Compatibility is also extended to the Nintendo Switch Lite, perhaps unsuitable for local sessions, but very suitable for online gaming.
Games of the past at their best
In addition to the gameplay, which returns to the fundamentals, also the contents of this title they are not 100% original. I five included scoreboards derive from the classic games released for Nintendo 64, while i one hundred minigames they come from all ten classic titles from the series (excluding Super Mario Party).
This selection of what it is in fact the best of the best of the series, combined with the graphical update, results in a very high level gaming experience. Not only that: although it is an excellent game regardless, the inclusion of historical scoreboards and mini-games offers both a nostalgic effect for the more "veteran" players and an opportunity for discovery for the more novices, who may not recover the original Nintendo 64 games. Mario Party Supertars thus it becomes a mini-museum for the historic videogame series, however, in a lighter and more natural way than other Nintendo collections, such as Super Mario 3D All-Stars, which re-proposed its own games without, however, particular graphic updates.
Mini-games and the world to play them with
In addition to the scoreboards, certainly beautiful and particular in their uniqueness, in our opinion the central part of this title are its mini-games. The title, in addition to including them in the regular scoreboard mode, also allows you to play them in a free way at the Mount Minigames. Here, in addition to various free-for-all, two-against-two or three-against-one modes, some are proposed exclusive minigames to topic Sport e Puzzle, which enrich the videogame offer even more.
The mini-games, as well as the scoreboards, can be played not only with friends locally, but also with friends and strangers online. The online mode, which unlike Super Mario Party it was included from the start, is definitely an addition welcome, which also increases the value for single players or people who can't see each other often with their friends. And then well implemented, with a connectivity in our experience stable and tools such as sticker to communicate with other users online even without the need for written or voice chat.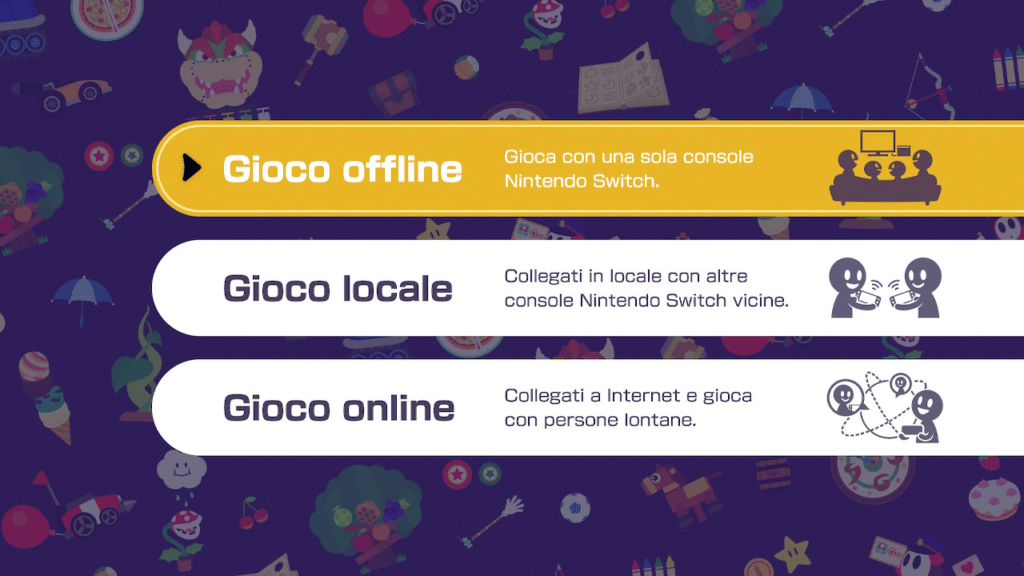 However, it is not perfect: you must first choose the game mode (local, on a single console or multiple consoles, or online, with friends or random players) when the game is launched. Inside the game, if we want to switch from one mode to another, we will have to go back to the main menu and then once again back to select another. Also, in our experience, the pool of online players is for the moment quite limited.
Mario Party Superstars review: our conclusions
The simplicity and the quality by Mario Party Superstars should be evident from this review of ours. It is a game indeed approcciabile e within everyone's reach, Nevertheless full e suitable for fans of the genre. In the short time with this title we have come to appreciate it even more than Super Mario Party, a title that is still valid but more limited from many points of view. So if you are looking for a party game for your next evening with friends, even more so if you don't already have Super Mario Party, Mario Party Superstars is the title for you.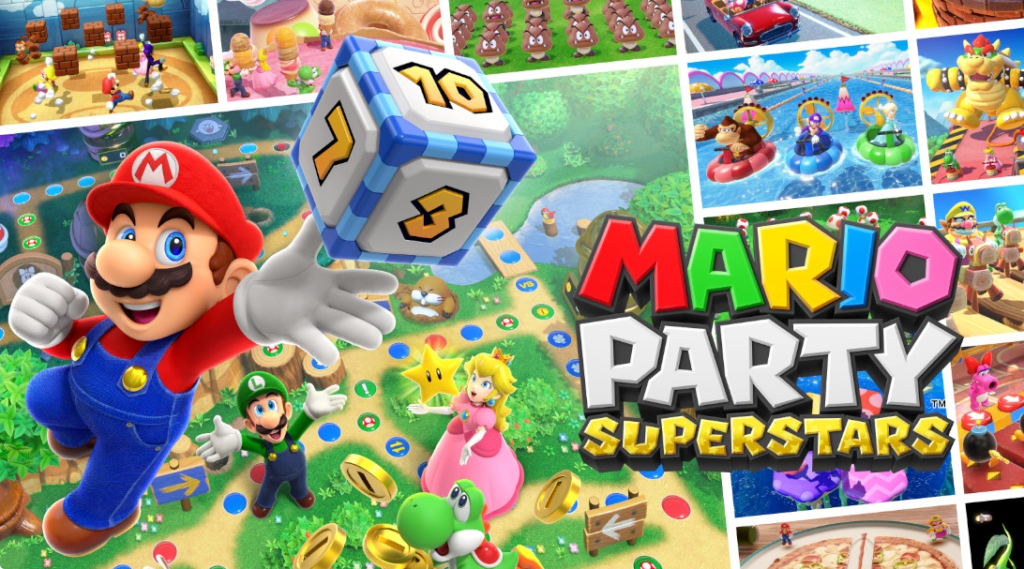 Pro
Simple and approachable game mode
Historical scoreboards and mini-games selected from the best
Compatibility with Pro Controller and Nintendo Switch Lite
Stable online mode
Lots of tools and options to customize the game experience
Against
Online mode with few users left
More information on the official Nintendo website.