As you may already know, Meta began testing the support for NFTs on Instagram last May. Now, however, the company takes it a step further, giving users the ability to share their NFTs also on Facebook. But let's find out something more.
NFT: Facebook welcomes support for sharing digital tokens
Just in these days Meta has "started giving people the possibility to publish the digital collectibles they own on both Facebook and Instagram", after connecting their digital wallets to both platforms. According to a screenshot shared by Meta itself, the posts will look completely normal, but they will be marked by the label "Digital collector's item".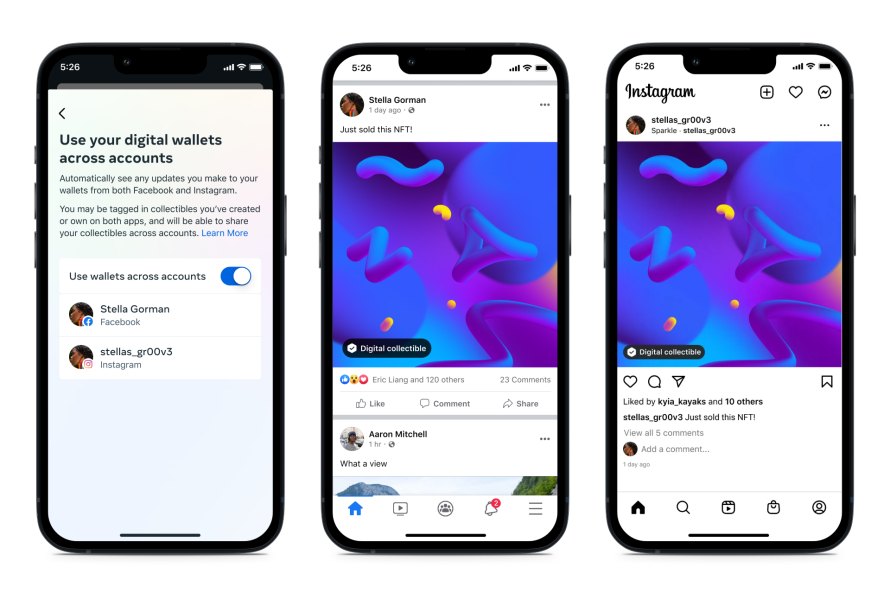 Credits: Meta
Interested users will be able to find answers to all their curiosities in the FAQ, in which Meta provides a lot of useful information on sharing NFTs, focusing above all on the right way to account protection. Ultimately, linking NFTs to Facebook and Instagram will likely increase the likelihood of people posting them being targeted with phishing scams. Therefore, it is good that everyone knows how to defend themselves if necessary. Beyond this, it should be noted that it is certainly no coincidence that Meta expands support for NFTs after Eminem and Snoop Dogg presented their latest video as characters from the Bored Ape Yacht Club.
Still, the NFT market has been in a downward phase for a while. Despite this, however, Meta tries to take as much as possible from these digital objects. Will he succeed? Maybe.