The future of our country begins in schools and universities. They should not only be places to learn, but also and above all places of comparison and enrichment where you can meet new people and new inspirations on which to build your future. This is one of the goals of Xiaomi's new project called Mi Campus. Let's discover this beautiful initiative together!
All of us technology enthusiasts know Xiaomi, a company active in the world of consumer electronics at 360 degrees which initially found success with its smartphones with an exceptional value for money, but which today boasts articles of all kinds in the list, from TVs, projectors, notebooks to accessories for the smart home. But a company so dynamic and innovative of course it couldn't stop there.
Xiaomi also wanted to demonstrate its commitment and its closeness to the university world and to all its students by giving life to Mi Campus, a project aimed at integrate university education with a unique first-person path in which technology and innovation will be discussed, but not only. Thanks to this initiative, anyone who is thinking of write a thesis or propose a project inspired by Xiaomi within their own university, will have the opportunity to get in touch directly with Davide Lunardelli, Head of Marketing of Xiaomi Italia, and to receive valuable insights, thus obtaining a winning mix of information, dedicated contributions, exclusive materials and, above all, a direct comparison on concrete themes and projects.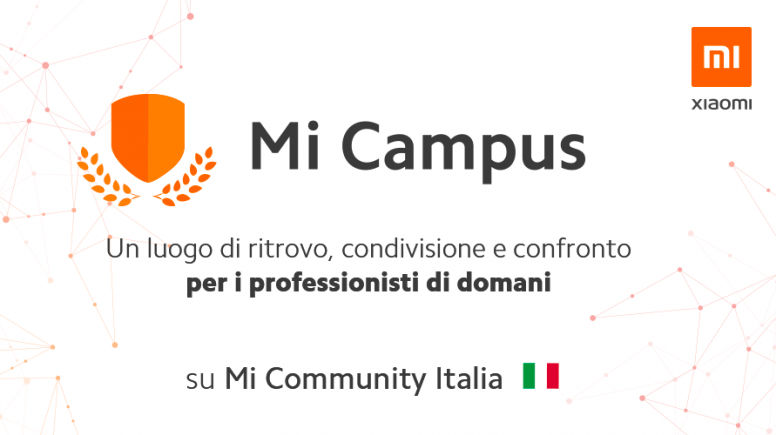 Xiaomi Mi Campus: the challenge to the future begins in universities
Getting in touch with Xiaomi is really simple. In fact, it will be enough to be part of the Mi Community, access the new Mi Campus section, leave a short presentation of your studies and the idea you are going to develop, then that's it: Xiaomi will take care of the next steps! Once a week Davide Lunardelli will be available to students to provide support on specific projects or ideas. The topic will also be shared with the entire Mi Community, so that each Mi Fan can actively participate in the conversation, offering their contribution and enriching the debate.
However, Mi Campus is not just this, but much more! As soon as the current situation allows it, Xiaomi will undertake to meet students within universities, through the organization of real masterclasses and to create real university Mi Fan Clubs, with which to develop special online and offline initiatives. Davide Lunardelli, Head of Marketing of Xiaomi Italia, states:
2020 was a challenging year for everyone, which deeply upset our daily life and our habits, even those related to teaching. We have received hundreds of questions, comments and emails from Mi Fan who are doing important theses and projects about us. Here, we want to help them in a concrete way, offering them all our support.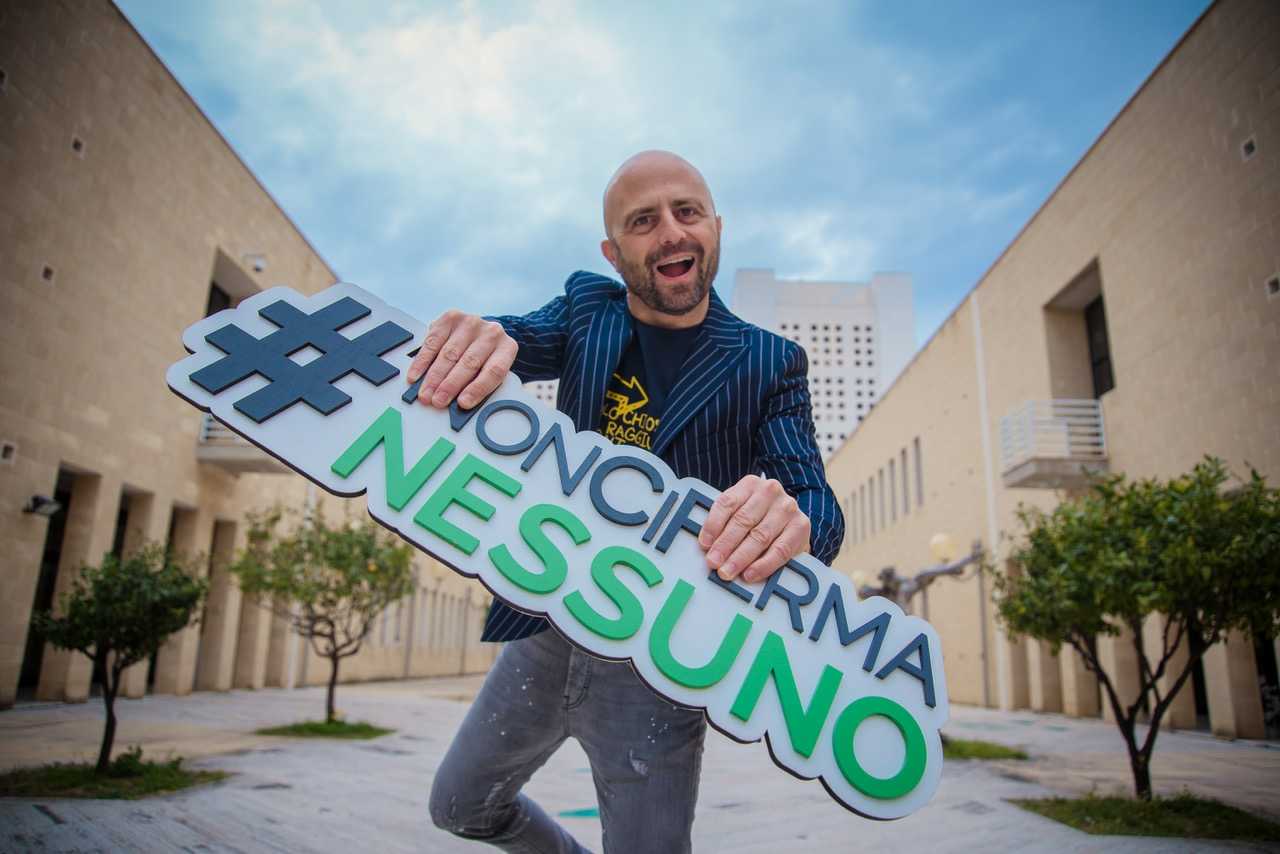 A special guest
Furthermore, starting from March 2021 Xiaomi will undertake together with Luca Abete, a well-known face of TV, the University Tour #NonCiFermaNessuno, now in its seventh edition and which over the years has received numerous awards. Over the course of 10 stages throughout the country, thousands of students will be invited, in full compliance with safety protocols, to talking about courage, passion, but also about accidents along the way, capable of becoming opportunities. A social campaign, but also an engaging and exciting extra didactic experience that excites and makes you think, entertains and moves. Luca Abete adds:
Since 2014 we have always conveyed #NonCiFermaNessuno's message of courage, hope and trust in the ways most appreciated by the target audience, meeting prestigious gratifications, the interest of the academic world and the enthusiasm of students. A successful social campaign must, however, be a research laboratory on the use of ever new communication channels. This partnership will offer us new tools to spread the values ​​of #NonCiFermaNessuno as well as concrete opportunities for Italian students. A strength for an exciting edition.
All information on the initiative is available on the official blog of the Mi Community. Xiaomi's Mi Campus offers a really interesting possibility, for example, to find support for a degree thesis or even an internship. A meeting point between companies and universities is essential not only to allow young people to enter the world of work easily, but above all it is a great incentive to develop new ideas and projects that contribute to innovation and advancement of the entire country. . That's all from the web and social section, keep following us for many other news and insights!