New Surface devices and Microsoft accessories are on the way, perfect for working in modern hybrid work environments: the highly anticipated Surface Laptop 4, Surface Headphones 2+ for Business and three new peripherals unveiled today
Today, Microsoft announced a further expansion of its range of versatile and innovative devices specifically designed to help students, families and professionals of today and tomorrow to adapt to new ways of working and creating. Responding to the ever-changing needs of consumers, Microsoft today announces the new Surface Laptop 4, the result of an innovation process that preserves its characteristics most loved by consumers, and new Microsoft accessories, specifically designed to optimize their virtual meeting experiences.
Surface Laptop 4: main technical characteristics
Surface Laptop 4, available to consumer and business audiences, retains its iconic design, the attention to detail and materials of the previous model, and has been optimized for optimal use of all Microsoft experiences. Surface Laptop 4 will be available in Italy in the version with display touchscreen 3:2 PixelSense 13.5 "or 15" model, with metal finishes in the elegant black or platinum color, embellished by the unique touch of Alcantara. Furthermore, in order to meet all consumer needs, it will be possible to choose between a 11th generation Intel Core processor or the processore mobile AMD Ryzen con Radeon Graphics Microsoft Surface Edition (8 cores), both able to guarantee a smooth use experience, perfect to meet all modern multitasking needs. For both options, Microsoft has partnered with manufacturers to customize the silicon to increase performance while offering longer battery life.
In addition, Surface Laptop 4 includes a HD front camera built-in with incredible low-light operating capabilities and an arrayed studio microphone to deliver powerful, crystal-clear audio. The new Surface device also allows you to enjoy your favorite content comfortably and from anywhere in an immersive way, thanks to a touchscreen display with 201 PPI it's atltoparlanti Dolby Atmos.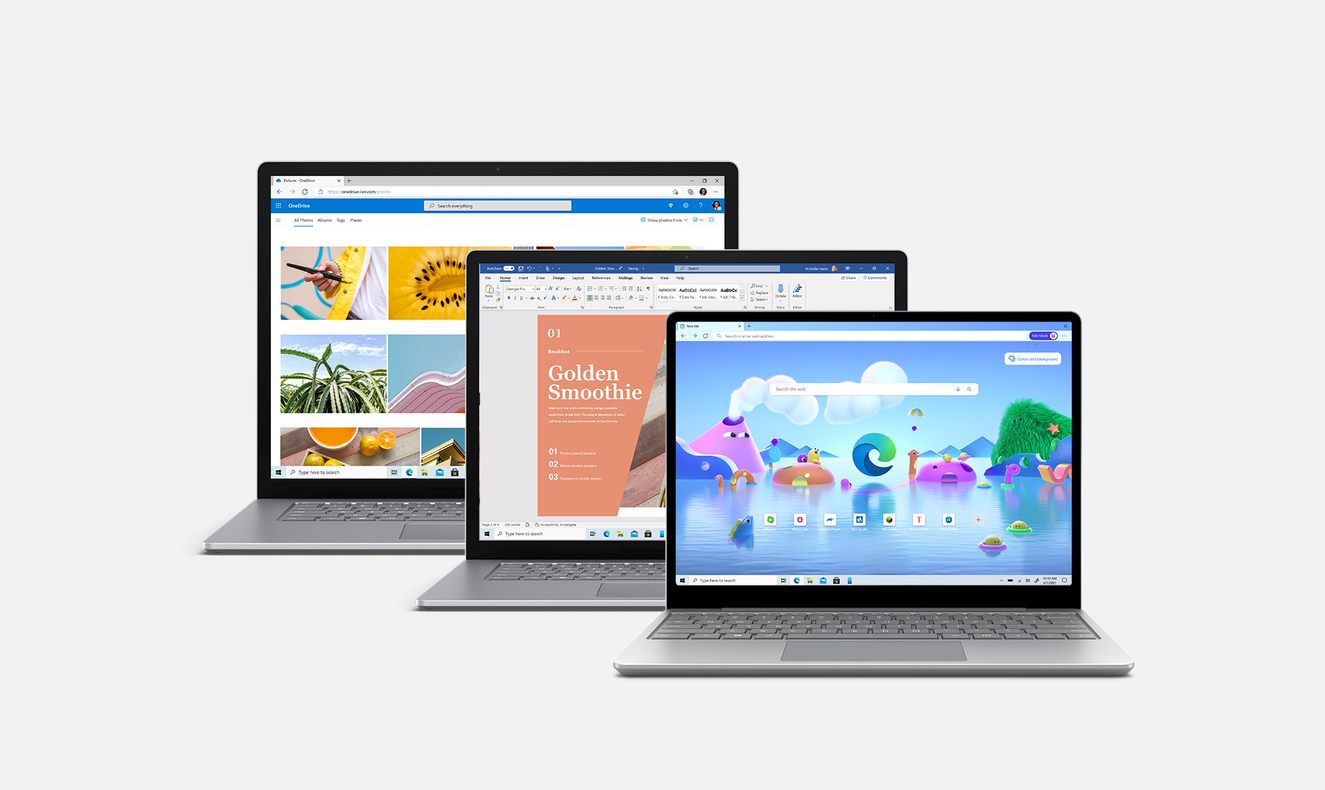 Finally, Surface Laptop 4 and all Microsoft-signed devices are designed for hybrid work environments and to ensure control of sensitive information, offering immediate security thanks to integrated hardware, firmware, software and identity protection.
Surface Headphones 2+ for Business: a new way of conceiving multimedia
Microsoft also announced the new ones Surface Headphones 2+ for Business it's a new assortment of certified audio and video accessories for Microsoft Teams and perfect for interacting with your favorite video conferencing apps.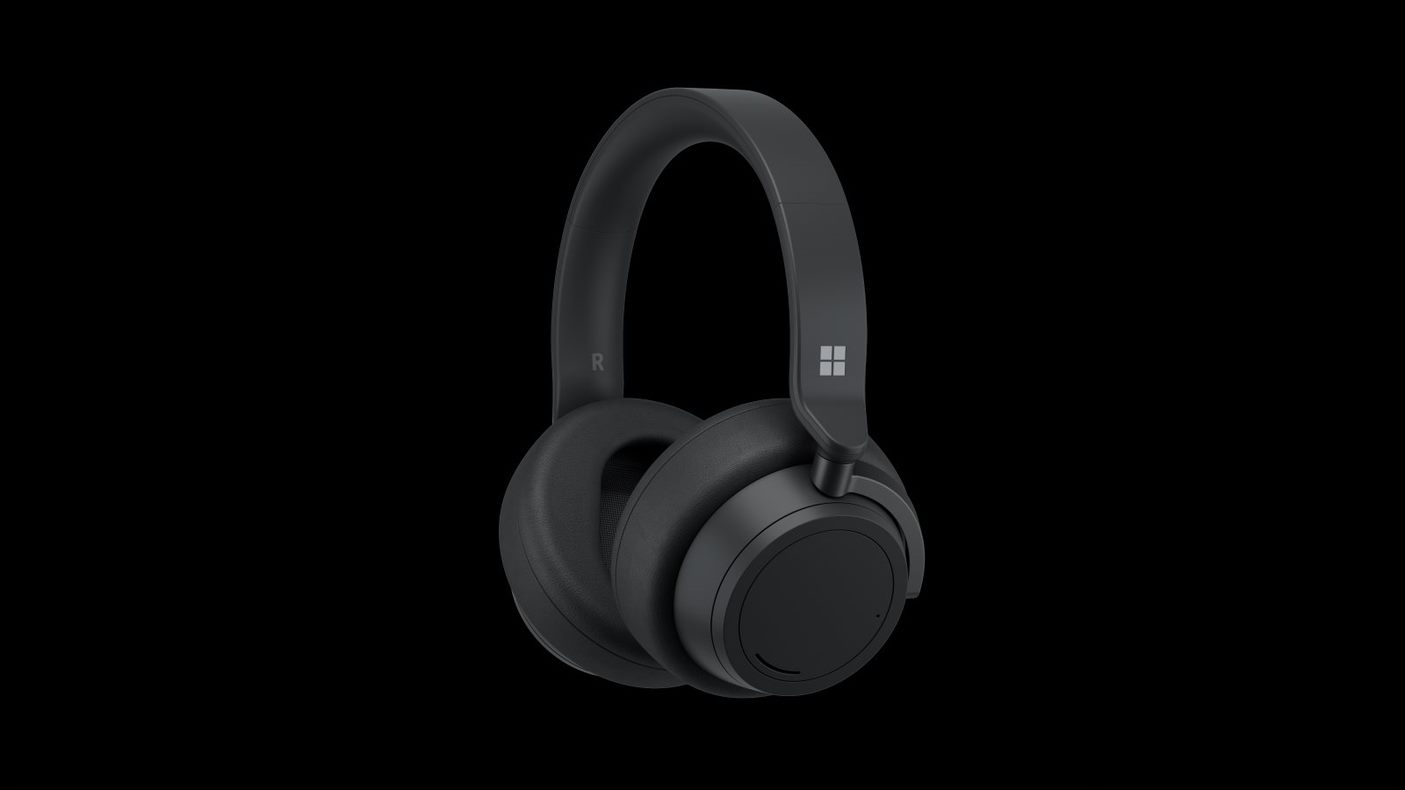 Surface Headphones 2+ for Business retain all the features of the Surface Headphones family, including 13 levels of active noise cancellation, innovative ear cushions, an advanced system of 8 microphones to ensure clear and incredible sound e an autonomy of up to 18 and a half hours for listening to music or up to 15 hours for voice calls. Starting today, Headphones 2+ for Business are certified for Microsoft Teams, with the inclusion of the appropriate dongle to ensure an even more robust virtual meeting and calling experience thanks to Teams on-ear controllers.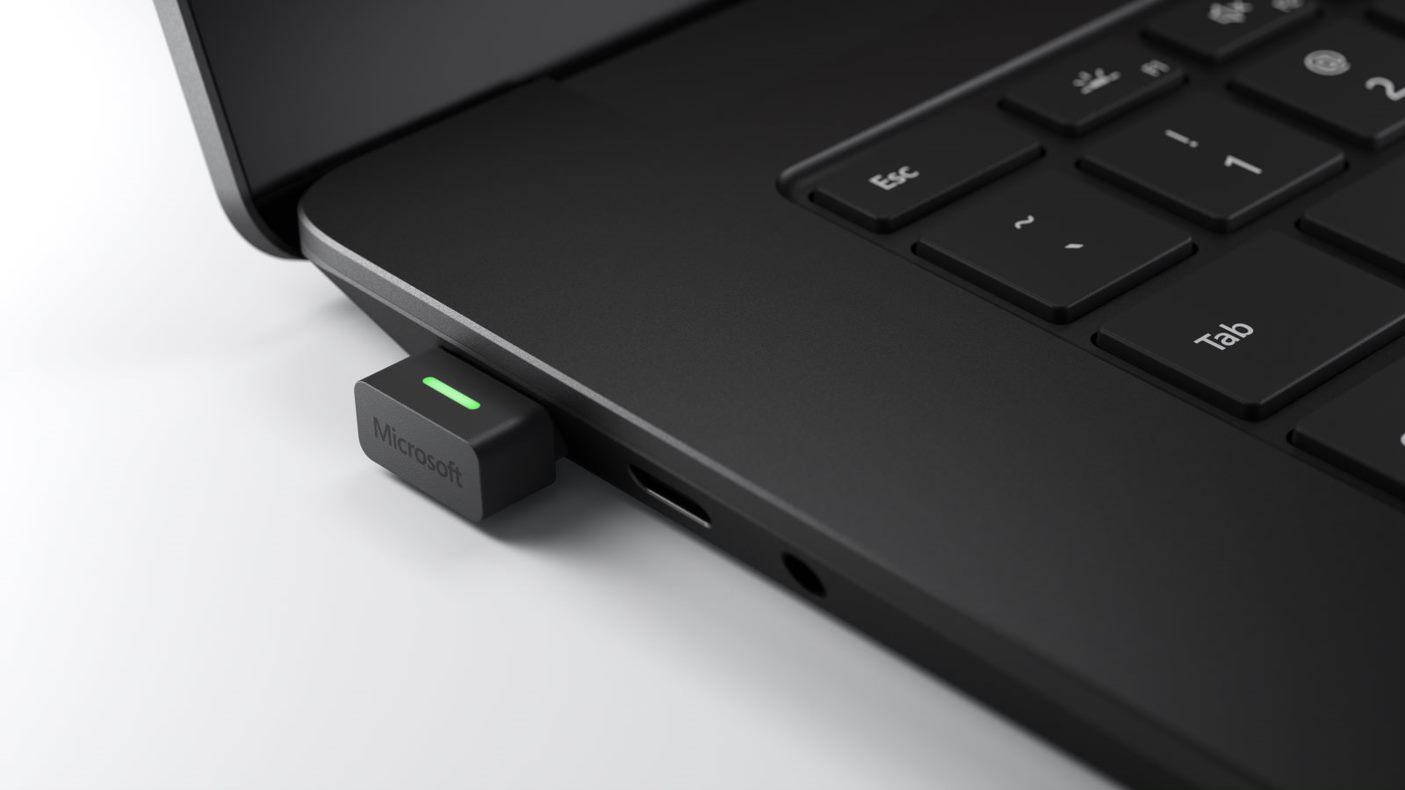 In addition, to meet the needs of business customers, looking for new ways to improve employee productivity within a hybrid work environment, too Surface Duo will be available in Italy through a selection of commercial channels. Surface Duo supports working on the go, limiting the need to work with a larger screen to complete faster tasks.
The three new Microsoft accessories for virtual collaboration
In addition to the latest additions to the Surface family, Microsoft is also launching three new accessories designed specifically for virtual collaboration:
Microsoft Modern USB & Wireless Headset: both certified for Microsoft Teams, the new Microsoft Modern Headsets in the USB and wireless versions allow for greater attention and privacy during calls, especially in shared workspaces. Through the Teams button you can easily join a meeting or answer a call, always maintaining control thanks to the mute button and an LED light that confirms the mute status.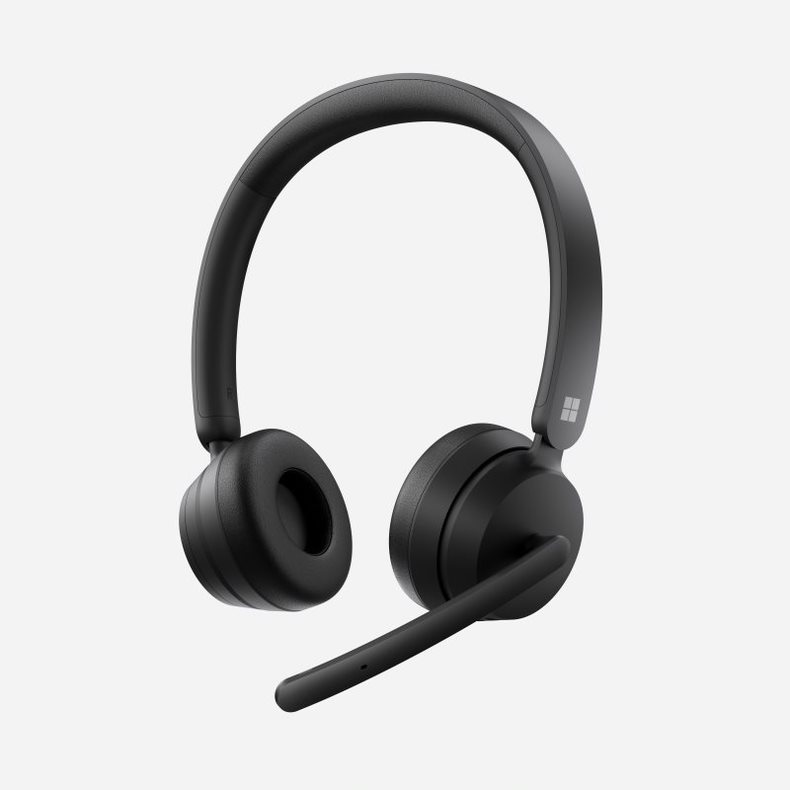 Microsoft Modern USB-C Speaker: the new speaker from Microsoft is the ideal workmate, offering high quality audio and perfect for meetings, calls or listening to music. Designed with the same intuitive controls as the Microsoft USB Headset and enabled for Microsoft Teams, the new Microsoft Modern USB-C Speaker allows you to enhance and enhance the meeting experience in Microsoft Teams through a powerful speaker, dual microphones, and intuitive controls and indicators. Plus, thanks to its compact design and built-in cable storage, it takes up minimal desk space and can be carried anywhere.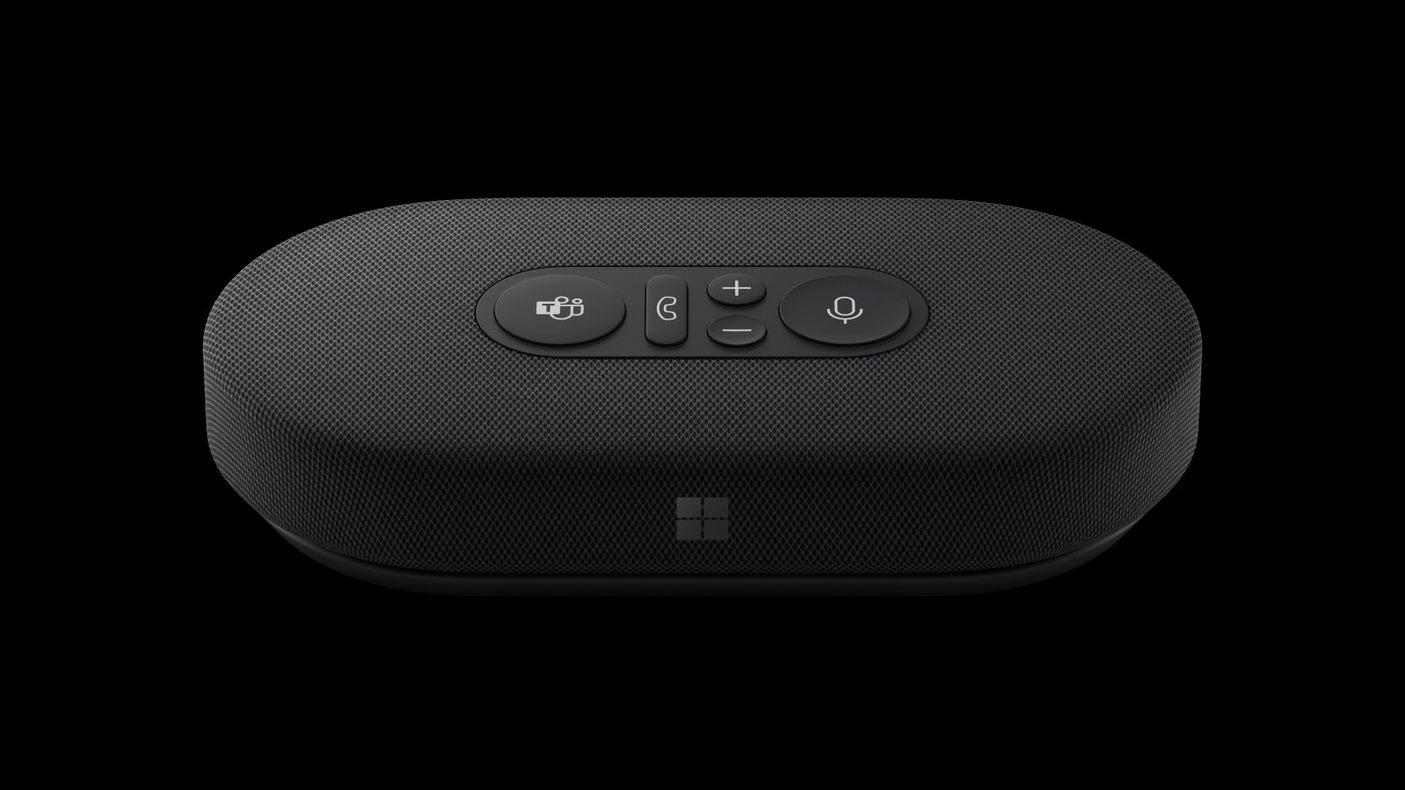 Microsoft Modern Webcam: The new Microsoft Modern Webcam delivers a reliable, high-quality video conferencing experience, allowing you to enhance or add a certified Microsoft Teams experience to your existing PC setup. The new Microsoft Modern Webcam easily attaches to your monitor, laptop or tripod and provides outstanding performance video in 1080p, HDR, and a 78 ° field of view optimized for meeting experiences. The True Look function allows you to look your best with automatic white balance, automatic light adjustment and face retouching. In addition, you can easily activate and deactivate the webcam thanks to the integrated privacy shutter, which incorporates an LED usage indicator, so you can share your video only when you want.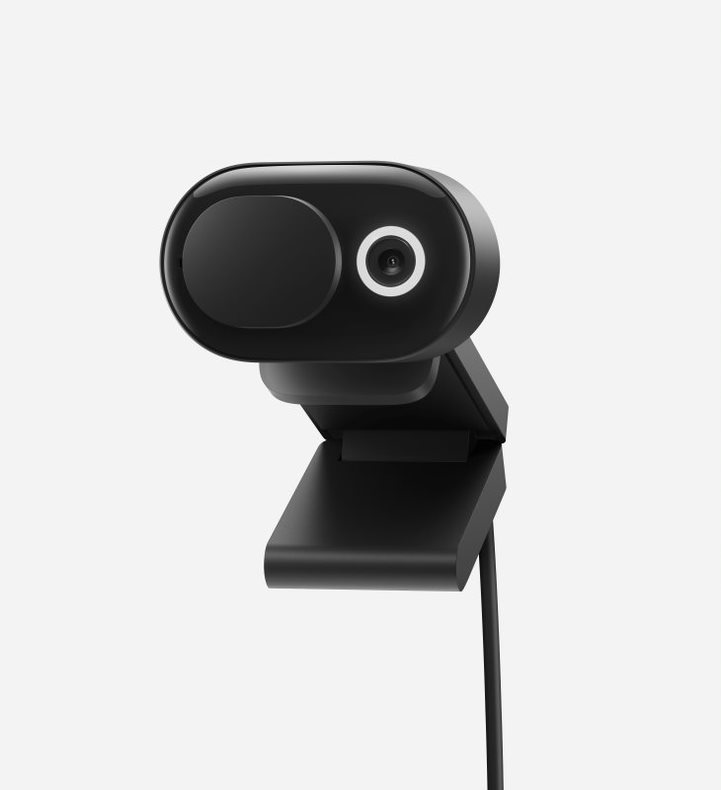 Prices and availability
Surface Laptop 4, in the 13.5 "and 15" versions, will be available for consumer and business audiences from April 27, respectively starting from 1149 euro (13.5 " model) e 1499 euro (15 " model). The new devices can be pre-ordered starting today on the Microsoft Store, at the main specialized resellers and Microsoft partners for business configurations.
Surface Headphones 2+ for Business will be available on the market starting fromMay 11th at the price of 329,99 euro, while Surface Duo will be available in select markets, including Italy, starting today through Microsoft channel partners and Microsoft Store commercial agents. Both devices are only available for business users. Microsoft Modern USB & Wireless Headset, Microsoft Modern USB-C Speaker and Microsoft Modern Webcam accessories are available for the pre-order on the Microsoft Store and at major authorized resellers.
Also, starting today Microsoft Store offers an offer on the pre-order of the new Laptop 4 in the consumer version: those who pre-order will be able to obtain i new Surface Earbuds in graphite or ice color for a value of 219,99 euro. Finally, the Microsoft store offers an extra 10% discount on the Laptop 4 range for students, teachers and parents via simple online authorization process.
What do you think about it? Let us know in the comments and keep following us on the TechGameWorld.com pages where you can find the latest news and more.