OPPO starts a collaboration with National Geographic for the new project "Out of This World Colors". Let's see together what it is
National Geographic, Keith Ladzinski – famous photographer who collaborates with the magazine – e OPPO Find X3 Pro set out to discover the desert of Mojave per to catch a billion colors landscapes reminiscent of the Red Planet, inspiring the people to look at the beauty of the Terra with imagination and curiosity.
L'exploration and the curiosity are among the predominant features of the human being and it is the desire for knowledge and discovery that it brings the man in search of adventure. OPPO, one of the world's leading companies in the smart device sector, together with cooperation with National Geographic and al award-winning photographer Keith Ladzinski, sets out to discover the unique and mysterious landscapes of the Mojave desert: one of experiences more similar a Mars that can be done on Earth.
After the "Uncover Antarctica" campaign carried out last year, the two companies they continue their branded content partnership focused on topics dell'innovation ed exploration with the "Out of This World Colors" project, one exciting storytelling to discovery of a galaxy of colors e landscapes breathtaking that has like protagonist the new OPPO Find X3 Pro, the company's latest flagship smartphone. Thanks to revolutionary system of management of color 10-bit developed by OPPO, Keith Ladzinski captures extraordinary shots, landscapes come on vivid colors e rich of details, highlighting some atmospheres of the Mojave desert that recall real Martian settings.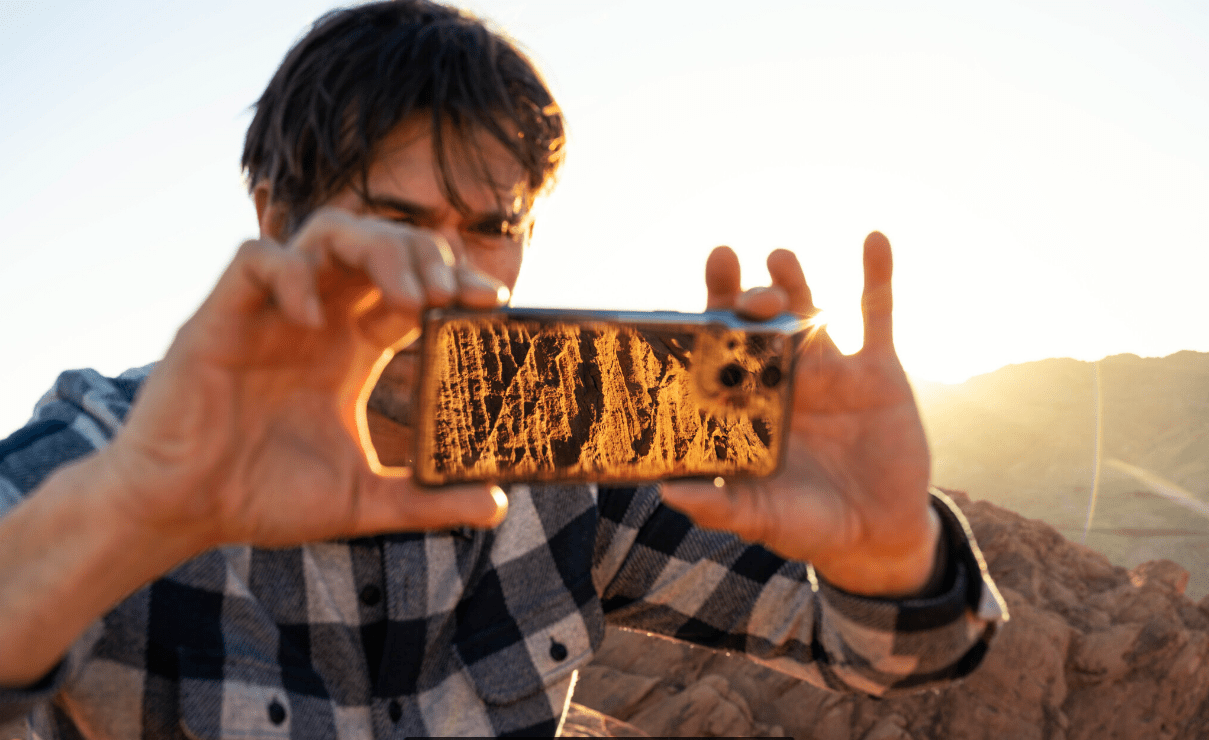 Oppo Out of This World Colours: l'iniziativa
In this adventure made by Ladzinski and OPPO, people can rediscover the world than them surrounds through different eyes. Furthermore, sharing photo shoots with thecampaign hashtag #OutOfThisWorldColours will be able to inspire all the lovers of travel to capture i billions of colors that yes hide in fantastic landscapes of our planet.
"At OPPO we have always been driven by curiosity and the desire to explore. Our last trip with National Geographic for the "Uncover Antarctica" project was an incredible success, allowing us to combine exploration and technology in a unique and spectacular tale. Today we are thrilled to confirm our partnership with National Geographic through the "Out of This World Colors" campaign which will allow us to show how our industry-leading color management system is able to capture the true beauty of nature in a 1 billion colors "
– declares Maggie Xue, President OPPO Western Europe.
"Capturing every detail and nuance of color is one of the key aspects of photography. Working together with OPPO was a great opportunity that allowed me to experience the latest innovations in the imaging industry, while sharing a passion for exploring, creating and discovering unique moments and experiences. Photographing the Mojave Desert together with the OPPO Find X3 Pro was an incredible adventure – in particular thanks to its RAW imaging capabilities that allow you to capture up to 1 billion colors "
– he comments Keith Ladzinski, photographer award-winning by National Geographic.
Oppo Out of This World Colors: the spirit of exploration
Always theexploration and theinnovation I'm al center dell'identity of OPPO. The innovative system of management of color a 10 bit OPPO Find X3 Pro allows you to to catch until 1 billion colors, carrying the mobile photography and the quality from the display to a upper level, showing a degree of depth e fidelity of colors never achieved before.
The new project "Out of This World Colors" created in collaboration with National Geographic, storytelling Partner, aims to inspire, release the curiosity ed to explore i landscapes breathtaking Mojave desert. In this adventure, the photographer Keith Ladzinski with OPPO Find X3 Pro, leave at discovery of the atmosphere and gods landscapes "Martians" of the desert, characterized by colors hot and shades of orange, imagining e dreaming to have reached the Red Planet.
Ladzinski is a photographer of world famous that he received numerous awards gives PDN, The International Library of Photography e National Geographic. He has made 11 reportage for National Geographic and beyond 100 for others famous publications. Keith brings one perspective only in this new project, capturing the dramatic erosion of the Mojave desert and its fascinating shades of color.
Countryside
The countryside "Out of This World Colours" tells the photographic journey by Keith Ladzinski with National Geographic and OPPO Find X3 Pro through videos, photos e shots of behind the scenes of an'adventure really only ed exciting. The project is live on the National Geographic platforms, on the OPPO website and social channels with the hashtag #OutofThisWorldColours.
OPPO Find X3 Pro – Rediscover the Color
OPPO Find X3 Pro is it smartphone flagship of the new one Serie Find X3, characterized by a design premium e futuristic, a quadruple camera all'vanguard it's a display immersivo. Furthermore, it is the first smartphone of OPPO capable of to catch e reproduce faithfully the shades up to 1 billion colors. Powered by the mobile platform 5G Qualcomm Snapdragon, offer incredible performance, perfectly reflecting the research work and innovation that has always distinguished OPPO.
Elevating further the level of excellence of display, OPPO Find X3 Pro uses a system of full-path Colour Management a 10 bit per acquire, archive e view photos and videos up to 1 billion colors. The power of cameras gives 50MP combined with the display 1 billion colors of OPPO Find X3 Pro provides a precision of professional-grade color in the palm of the hand of all users. Furthermore, use of app, games and also entertainment really become incredible, fluid e fast, thanks to frequency of update of display a 120Hz and to QHD + resolution.
For more information, please follow OPPO on Twitter, Facebook and Instagram. For more information on the "Out of This World Colors" campaign and the OPPO and National Geographic partnership, please visit the following site.
What do you think of the Oppo initiative? Let us know your opinion in the comments section, then I invite you to follow our mobile section so as not to miss any news.