That new technologies, especially those related to the devices that we carry with us every day, have exploded in recent years, is there for all to see.
But now a report gives us some numbers, which circumscribe our feelings. In fact, the Ericsson Mobility Report has been published, and the Swedish company itself gives the news with a post that appeared on its official website on Tuesday 30 November.
The research, now in its twenty-second edition, was born in 2011 to provide information on the universe of technologies and communication. The twenty-first report, of which we have given you news, dates back to last June.
This latest report (the special edition for the 30th anniversary of the study) offers us extremely interesting data, especially regarding the so-called mobile data and the near future of 5G.
Let's see in more detail the Ericsson Mobility Report just published by the Swedish multinational.
Ericsson's report: the boom in mobile data
One of the most striking data in the Ericsson Mobility Report concerns the so-called mobile data. To the point that the title of the survey itself does not give rise to doubts: Mobile data traffic increased almost 300-fold over 10 years.
Mobile data is subscription-based internet traffic whereby cellular network providers provide a wireless internet connection anytime, anywhere. In other words: this is browsing via mobile devices.
A few numbers
Several numbers give an idea of ​​the huge leap forward made by using the internet via mobile data.
For instance, in the third quarter of the current year alone, more traffic was generated overall than all that was produced up to the end of 2016.
Or: compared to 2011, the year in which the first Ericsson Mobility Report was drawn up, there are 5.5 billion more users using smartphones and tablets.
In the third quarter of 2021, mobile network data traffic increased 42% year-over-year to approximately 78EB, including traffic generated by Fixed Wireless Access (FWA) services.
Two brief explanations. EB stands for exabyte, which is equivalent to one million terabytes. And one terabyte in turn equates to one trillion (i.e. one trillion) bytes. FWA services are those that are based on a mixed network, partly cabled with optical fiber and partly using radio frequencies.
Forecasts tell us that total mobile data traffic will reach 370EB by the end of 2027.
FWA connections are also expected to grow almost triple: from 88 million by the end of 2021 to around 230 million in 2027. And half will be transported on 5G networks.
The role of wearables
The report then reveals that the nature of mobile data traffic is changing rapidly. Massive IoT is growing rapidly, including the use of wearables for health monitoring, logistics tracking, environmental monitoring, smart meters and smart devices for smart manufacturing (the set of intelligent technologies applied to production). According to forecasts, products using massive IoT will account for 51% of cellular IoT connections by 2027.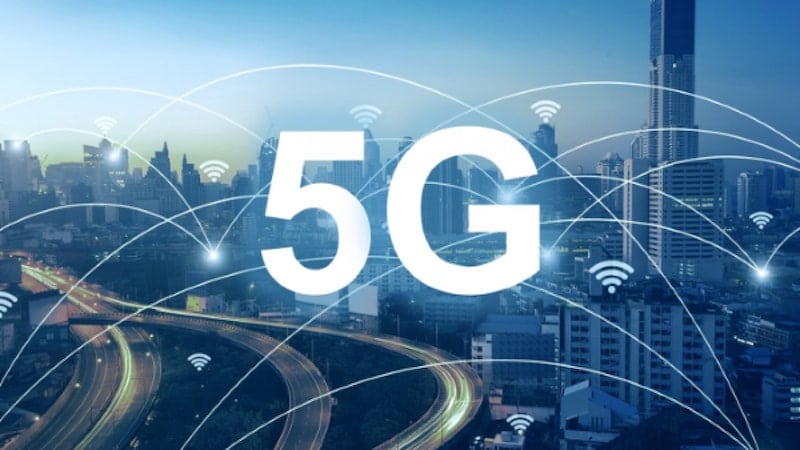 The near future of 5G
The 2027 will also be a milestone date for 5G, which will already have 660 million subscriptions by the end of this year. When it is estimated that 5G networks will provide coverage to more than two billion people.
Demand is strong especially in China and North America, thanks in part to lower prices for 5G devices.
Technology that, we said, by 2027 should represent about 50% of all mobile subscriptions globally. It will cover 75% of the world's population and carry 62% of the global traffic generated by smartphones.
The signs are already there: in the third quarter of 2021 there was an increase of 98 million 5G subscriptions globally, compared to 48 million new 4G subscriptions.
However, we read in the report, since 2011 the spread of 4G LTE networks has been fundamental to connect 5.5 billion smartphones around the world. And it has contributed to the availability on the market of over 20 thousand different models of 4G devices.
Ericsson's comment
Fredrik Jejdling, Ericsson's Executive Vice President and Head of Networks, commented on the report. "Mobile communication has had an incredible impact on society and business over the past decade. When we look to 2027, mobile networks will more than ever be an integral part of the way we interact, live and work. Our latest Ericsson Mobility Report shows that the pace of change is accelerating and technology plays a crucial role. "