There is an interesting one offerta Netgear on Amazon which includes a selection of routers, repeaters and accessories to enhance the connection to the home network in a simple and effective way. But what are the different models for? What changes? Which do I choose? We help you to identify the most useful and interesting products.
The Netgear offer on Amazon: discounted models
Netgear is a company that specializes in making products that enable users to connect to the network quickly and easily, offering a range of advanced features to meet the needs of businesses. The products are designed to make the most of the internet connection, enhancing it and making it faster and more accessible.
AC2200 repeater
This Netgear repeater increases the Wi-Fi coverage up to 150sqm and connect up to 30 devices such as laptops, smartphones, tablets and much more. For ease of use, the device uses the same network name as your modem router ensuring stable connections.
The Wi-Fi network travels at a speed up to 2200 Mbps and the Fastlane technology guarantees excellent enjoyment of HD video streaming and online gaming.
This Netgear device is on Amazon on offer at 74,90 €instead of € 94.99
Netgear Router WiFi 6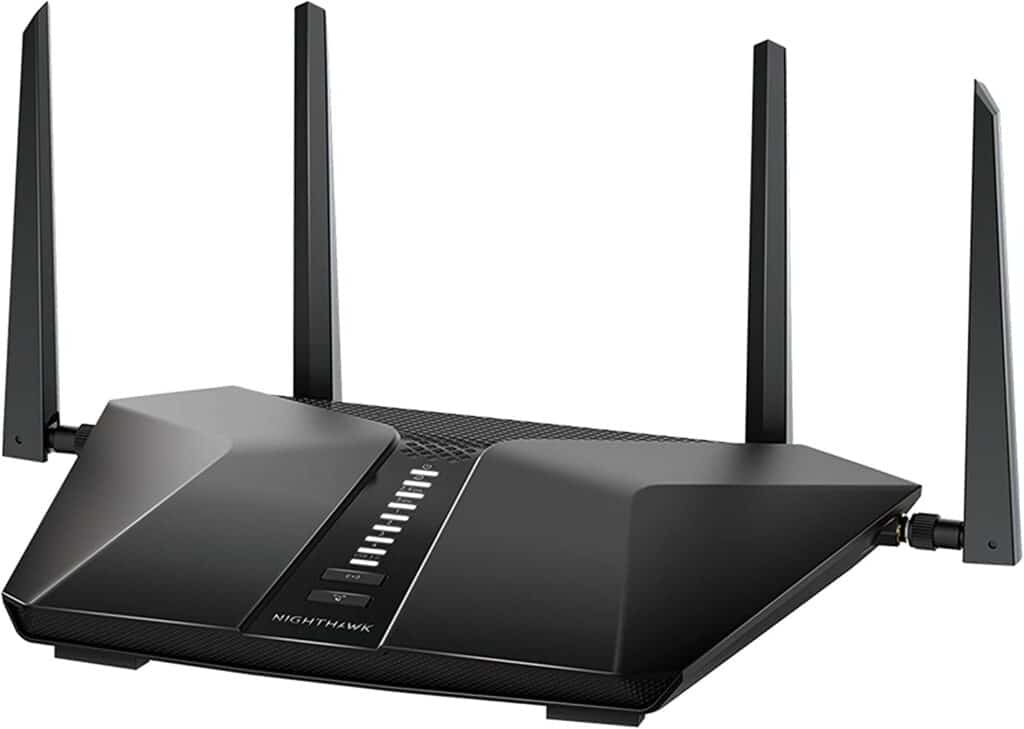 Movies, videocalls and downloads / file transfers, all at the same time, yes it's possible. Just replace your existing WiFi modem router using a ONT device. This model does not have the modem included so for DSL or VDSL connections it is necessary to connect it in cascade to the main modem. The Netgear Router WiFi 6 it is easy to install con l'App Nighthawk, which allows you to manage WiFi settings at the network level and by devices, perform speed tests and keep track of your gigs. You can find it at a discount at 189.99 euros.
Offerta Netgear su Amazon: Orbi Pro SRK60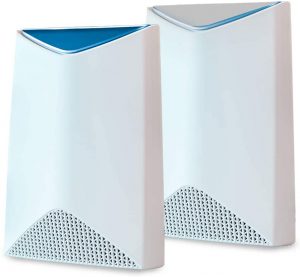 This set, consisting of router and satellite, guarantees complete Wi-Fi coverage up to 350 m2 and 25 devices. It can replace your existing Wi-Fi router and extender, is compatible with all connections, including via FTTC, VDSL, satellite, fiber optic, DSL and more. With a total of 7 gigabit ethernet ports and speed Wi-Fi up to 3 Gbps to use the network without limits.
You can buy this Netgear 2-piece kit at 398,00 €instead of € 544.90
Switch PoE Smart Managed Plus
Switch PoE Smart Managed Plus offer 8 Multi-Gig Ethernet ports of 1G and 2 ports of 1G/2.5G/5G/10G.
In addition, the easy-to-use interface software offers basic management functionality to configure, secure and monitor your network. This device supports desktop, wall, or rack placement and includes all necessary mounting hardware in the box. Limited lifetime hardware support and next business day replacement service and 24/7 chat with an expert are included in the price of 195,34 euro.
If you want to find out more about Netgear technology, you can click here and read an article in which we talk about it in depth.