When we talk about "clones" in the videogame field, it is often done with a derogatory meaning. After all, it is said, "a copy cannot be better than the original". However, it is not necessarily a true discourse, on the contrary: a format, taken up but modified with other themes and settings, can be refined and brought to its full potential even without the need to be original, or it can in any case find a different and equally enjoyable dimension. This is perhaps the case with Nickelodeon All-Star Brawl, a fighting game based on the format popularized by Super Smash Bros however, declining it in a lighter key and with popular animated characters such as Spongebob, Korra and the Ninja Turtles? Let's find out together!
Our Nickelodeon All-Star Brawl review
This title, developed by Ludosity e Fair Play Labs and published by GameMill Entertainment, does not come out of nowhere, but it is the last chapter of a series of the same name so far composed only by games for browsere then a phone app. It is, however, the first iteration for console, and therefore the one with the greatest possibility of ranging both from one point of view technical that of contents, at least in theory.
If we will see the technical point of view later, the quantity of contents is quite limited. The title is developed in three main ways: Battle, Online e Arcade. The first allows you to challenge other players or, in the absence of playmates, bots in battles in teams or free-for-all. The second allows you to challenge other players online in one-on-one battles, both for simple fun and to climb the global rankings. The last, finally, is a single-player mode where, with a character of our choice, we should face a selection of other fighters, earning in the end Images e icons to admire and use at will.
It is immediately evident how low the value is from a single player point of view, missing a Story mode, Campaign or whatever you want to call it. The Arcade mode can in fact be useful for learning to get carried away with a character, but it lasts very little and has no narrative elements. The Online mode can be much longer, if you are looking for a game to compete in or to play online with friends, but obviously it requires a connection and is not without defects (like the lack of a leaderboard and the ability to set advanced search filters).
On the battlefield
But let's get to the actual battles, one aspect in reality positive of this game. Starting from the selection of characters, in fact, we have at our disposal a good variety of animated universes to draw from. Many of these characters, although iconic, are still linked to animated series of the '90 or the beginning of the years Two thousand, and there are also large absentees such as Two Fairly OddParents, Hey Arnold! e Jimmy Neutron. Those who grew up in the 90s might be confused about the identity of most of the characters present, despite their fame.
Learning to master these styles is littlei another speech. The game offers instructional cards of all but moves a real playable tutorial is missing. Arcade mode can be used in this sense to practice with a character, while reducing the difficulty and therefore compromising from a challenge point of view.
In combat, the action is tight and probably a bit chaotic for those who have never tried a title of this type. Once you have mastered the movements on the ground and in the air and the various attacks, of three types but further differentiable with the directional sticks, it becomes easier to be in control of your actions (while remaining present a component of button smashing, characteristic of these games). With an understanding of what's going on, the enjoyment of battles will also increase, although some team battle formats (like this one Sport) take advantage of the chaotic component to give a fun experience to multiple players.
Little finished
If the battles are satisfying, the graphic art aspect is instead a bit more disappointing, at least up Nintendo Switch, the platform for which we tested the game. If in fact for other platforms the screenshots and gameplay suggest a more competent graphic quality, the same cannot be said for the Japanese hybrid console. The action remains reasonably smooth, but at the cost of very simplified patterns and backgrounds, well below the possibilities of what the Switch can offer.
The audio department is also not the best. The background music of the battles is adequate, but the absence of voice acting for the characters even at the level of exclamations and verses makes them a bit impersonal.
Nickelodeon All-Star Brawl: Our Conclusion
Within the overview of the Smash-style fighting game, the Nickelodeon version is not disappointed after all. Between a functional online mode and a local multiplayer very suitable for evenings with friends, we think that, despite the defects seen, Nickelodeon All-Start Brawl both a game that will appeal to both fans of the genre and novices looking for a title with familiar faces. Availability on so many platforms (Nintendo Switch, PlayStation 4 e 5, Xbox One e Series S/X, PC via Steam) also makes it very easy for most gamers to find.
Pro
Familiar selection of characters
Mechanics easy to learn and within everyone's reach
Hassle-free online mode
Party mode also suitable for novices
Available on all platforms
Against
Lack of a story mode
Very nostalgic cast of characters and with some important absences
Templates and graphics of too low quality for the Switch version
Lack of any form of dubbing of the characters
More information on the game available on the official website.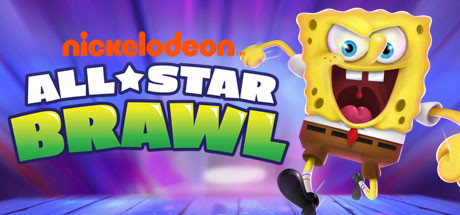 Developer:
Ludosity, Fair Play Labs
Price:
39,99 €