Finally Nikon is also preparing to present a top-of-the-range model in all respects for its line up of mirrorless cameras based on the new Z-Mount. Let's talk about Nikon Z 9, the new professional camera that aims high and Nikon's first to record video in 8K
Nital announces the development of its first Z-mount Nikon mirrorless flagship: the Nikon Z 9. This camera Nikon FX full-frame mirrorless will launch in 2021 and will represent a significant evolution in terms of technology and performance. The Z 9 will combine Nikon's revolutionary technologies to deliver the best performance in Nikon history in both photography and video. The flagship will use an innovative sensore CMOS stacked in newly developed full FX format and a new high-performance processing processor. In response to the growing needs of professionals, photography enthusiasts and videomakers, the Nikon Z 9 will include support for the 8K video recording, as well as other video specifications that will meet diverse needs and workflows. The Nikon Z 9 will offer users exceptional features, superior to those of previous DSLR and Mirrorless cameras, for an experience that is unprecedented in terms of performance.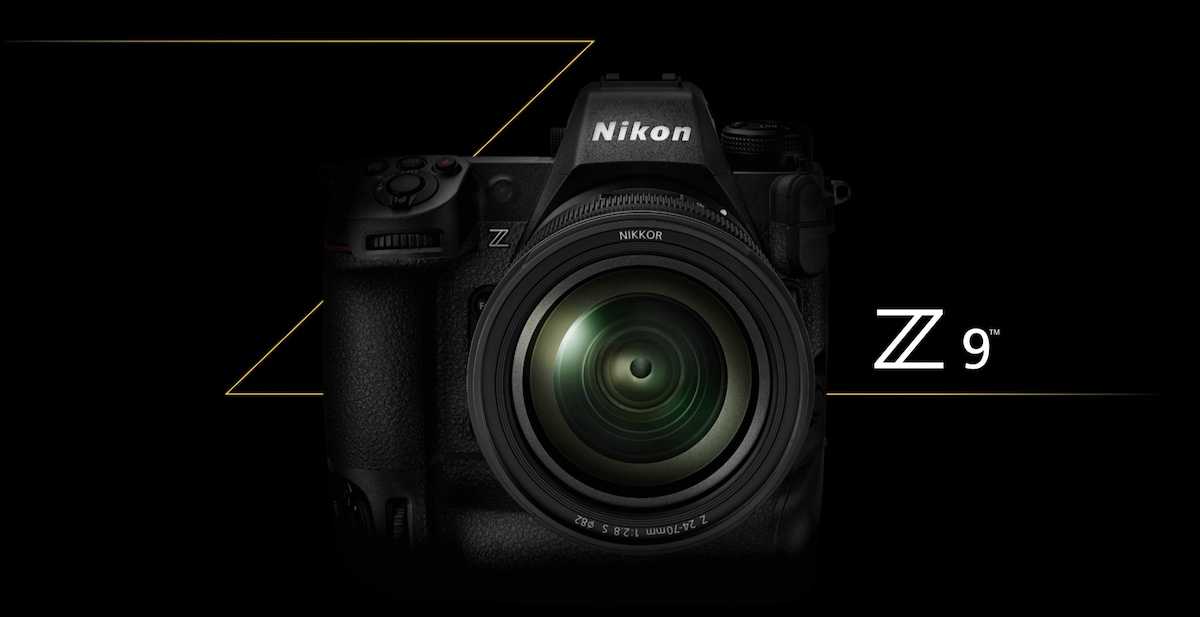 Nikon Z 9: alleged specifications
There are no confirmations on the technical specifications of Nikon Z 9 for now, however in the rumor a little something has leaked even if we don't know what's true. Nikon itself appears to have yet to finish product development – even the design may be in the process of being refinished as Nikon's popular photos are tagged as a concept and therefore subject to change. Let's see a list of alleged features, disclosed by Nikon Rumor:
High resolution stacked FX sensor of new conception. Three different sensors were tested: 45-46MP, 50MP and 60MP. The most likely hypothesis is that a 60MP or 50MP version will be used, given that the Z 7 II already has a 45MP sensor, there would be no need for another camera with the same resolution. Most rumors lean towards a 50MP sensor, similar to what we find in Sony A1, but with improved performance
Integrated vertical grip
Nikon Z 9 is expected to be released inautumn of 2021
There are no official plans for a Nikon Z8 camera yet
The Z9 prototype cameras will be tested at the Tokyo Olympics this summer
The Nikon Z 9 is expected to have a body similar to those of the D6, combined with imaging taken from the EOS R5 and the AF and EVF performance of the Sony α9 II
Nikon has confirmed that the Z9 will be better than the D6
Burst up to 20 fps
Multishot mode
Opzione RAW a 16 bit
Video 8K 30p, 4K 120 / 60 / 30p
New EXPEED processor designed for 8K (the newly developed imaging pipeline will allow to expand the reading capacity of the sensor, emphasizing speed)
AF migliorato (Object detection AF)
Tracking AF "straordinario" (better than D6)
Two XQD / CFX Type B memory card slots.
ISO 64 – 25.600, Hi1, Hi2
Improved noise levels and in particular a significantly better dynamic range
High resolution, blackout-free EVF: probably 5.76MP or maybe even 9MP viewfinder, 120Hz refresh rate (resolution can be reduced to increase refresh rate)
New user interface (no second LCD screen on the back like in D6)
New battery: Nikon EN-EL18x
LAN Gbit, USB-C, WiFi, GPS
Price: 6,000 – 7,000 dollars

Finally the top of the range also for Nikon
Surely Nikon Z 9 promises to be an excellent camera, however in line with what has already been presented by competitors Canon and Sony who currently have a nice advantage over the yellow-black house. In the coming months we will certainly know more about this new mirrorless flagship, so stay tuned! From the photography section that's all!