Fifty minutes of announcements: Nintendo Direct is back in style, and we summarize the surprises of the February 2021 live
The wait for a new, "real" (and not "mini") Nintendo Direct it has lasted since September two years ago now, and yet one day after its surprising announcement we can finally put pen to paper a summary of the direct of February 2021. Now that we are aware of everything, we can go through his many announcements for those of you who want to take stock of the situation, or for those who simply missed the event. However, if you want to enjoy the surprises in their original context, we leave you first in the company of the entire presentation. For all the others, read on!
Nintendo Direct Announcement List for February 2021
We leave you with a quick list of the announcements that Nintendo made during the 50 minutes of the Direct of February 2021.
Super Smash Bros Ultimate: The character number 4 of the second Fighters Pass, as well as the first fighter we will focus on for the seventeenth part of our guide, is Pyra from Xenoblade Chronicles 2. To keep her company, reintroducing the mechanic of switching between characters seen for the first time in Melee with Zelda and Sheik, will be Mythra. The two swordsmen will make their entrance into Smash next month, but before their debut we are sure that Sakurai will tell us about it.
Fall Guys Ultimate Knockout: Devolver Digital's battle royale lands by popular demand on Nintendo Switch, with a planned release in summer.
Outer Wilds: The No Man's Sky-inspired title will bring its cycle of death and rebirth of the solar system to the Switch in summer.
Famicom Detective Club: For the first time, through these remakes, the Big N interactive mystery series lands in the west. The episodes The Missing Heir e The Girl Who Stays Behind will come out on May 14, but are available now for the preorder.
Samurai Warriors 5: Koei Tecmo takes us to the sengoku period of feudal Japan, merging the delirious gameplay of Warriors with the rivalry between Oda Nobunaga and Akechi Mitsuhike. Out in the summer.
Legend of Mana: The HD port of this classic from Square-Enix will arrive on June 24 with various tricks, including a double soundtrack.
Monster Hunter Rise: We already knew that a new chapter in the saga would arrive on the Nintendo Switch, but we certainly couldn't expect one Nintendo Switch a tema including limited edition controller. Expected release on March 26, 2021.
Mario Golf Super Rush: After Mario Tennis Aces, Nintendo and Camelot have also given a new coat of paint to Mario Golf. Introducing action sequences between shots and a story mode more similar to what was seen on Game Boy Color and Game Boy Advance, the game is slated for release. June 25 e can be pre-ordered Now.
Tracking # 1: Tales from the Borderlands releases on March 24 with all DLC already included, Capcom Arcade Stadium is a free-to-start available now including over 30 arcade titles, and Stubbs The Zombie in Rebel Without A Pulse returns to the scene on March 16.
No More Heroes III: The actual sequel to Travis Touchdown's first two murderous climbs takes the championship to a cosmic scale, and now has a full-fledged release date. The game will be released on August 27.
Neon White: This title blends first-person shooter gameplay with card games, although the vague trailer doesn't help much to frame the genre. Next winter.
DC Super Hero Girls – Teen Power: In this case we are faced with another hybrid, this time between action and management game with life simulator elements (customizations included). Expected release on June 4th.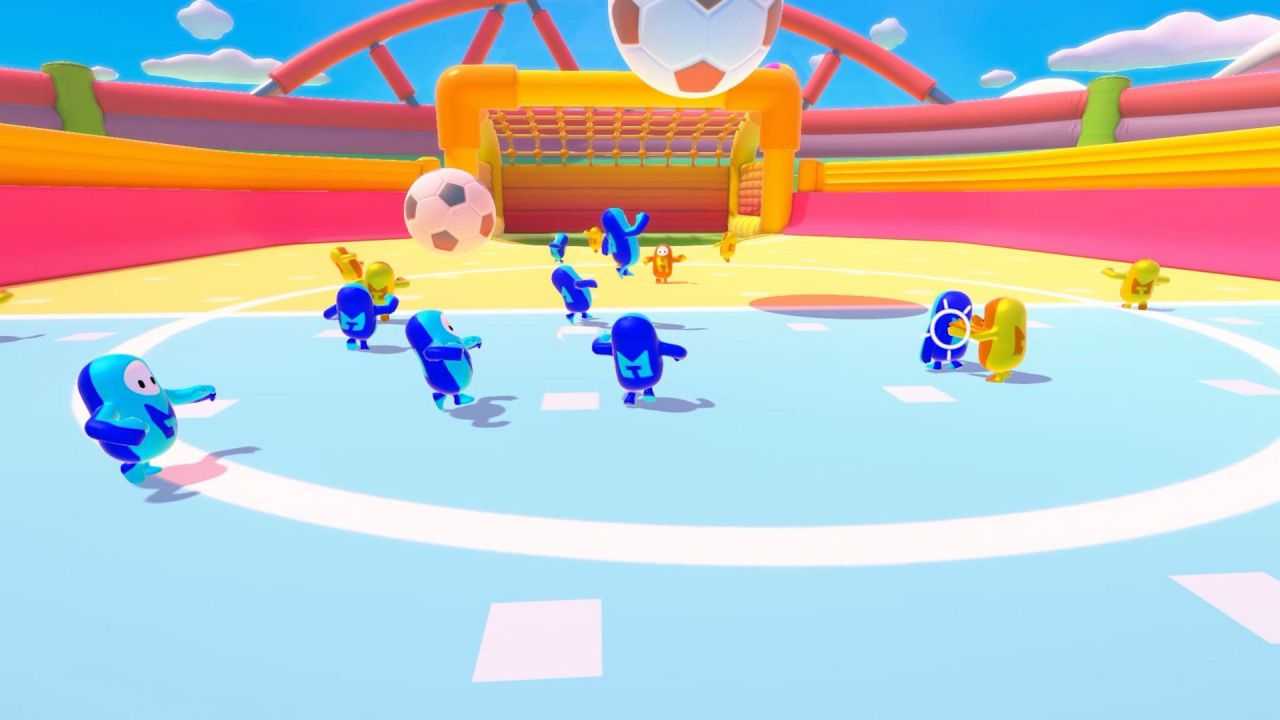 Plants vs. Zombies – Battle for Neighborville: The saga returns to Switch on March 19 with a "Complete Edition".
Mythopia: The clunky role-playing game that brings Miis back to life makes its return in a port we'll see on May 21.
Animal Crossing: New Horizons: Mario's content anticipated in Direct for its 35th anniversary has been revealed. These are clothes, decorations such as cubes, coins and enemies, and most importantly, pipes to be placed in pairs as shortcuts to quickly cross the islands. Free update expected on February 25, content available in-game since the first of March.
Triangle Strategy: Square-Enix will replicate with a tactical RPG in the style of Final Fantasy Tactics what it did with the graphic style of Octopath Traveler against the very first Final Fantasy. In this title, every decision, put to the vote in-game, will have significant consequences. Expected release in 2022, demo available today with Bravely Default II style questionnaire following.
Star Wars Hunters: Third-person shooter, free-to-play, coming in 2021.
Knockout City: Free-to-play basato sul dodgeball da Electronic Arts. May 21, 2021.
World's End Club: From the creators of Danganronpa, a journey to post-apocalyptic Japan with side scrolling sections. May 28, 2021.
Hades: Physical version for Nintendo Switch coming soon, including download code for the PC version in the package. March 19, 2021.
Ninja Gaiden – Master Collection: A collection of the modern trilogy of the series, featuring Ninja Gaiden Sigma, Ninja Gaiden Sigma 2 and Ninja Gaiden 3 Razor's Edge. June 10, 2021.
Hyrule Warriors – Age of Calamity: As has happened in the past with Breath of The Wild, its semi-canonical prequel also receives the same treatment. The pass is already available now for the purchase, but its contents will come to May (costume and weapons for Link), June (new characters, weapons, challenges and enemies) e November (new stories, levels, characters and abilities).
Tracking # 2: Bravely Default II comes out on February 26th with a final trailer after the presentation, Ghosts 'n' Goblins Resurrection comes out on February 25th, SaGa Frontier Remastered comes out on April 15th and Apex Legends will give users double XP points upon launch on Switch (9 March)
The Legend of Zelda: Eiji Aonuma gives us several updates on the saga. We won't have news of the sequel to Breath of The Wild before the next few months, but to make up for it Skyward Sword HD will be released on Switch on July 16, 2021, with support for the original control scheme via Joy-Con (of which it will come out a variant to theme) and using the buttons only (relegating the sword movements to the right analogue lever).
Splatoon 3: The final bombshell of the presentation turned out to be the sequel to the Great N's third-person shooter duology. The game, touching in part on the series' post-apocalyptic lore, is slated for release. 2022.
Coverage of individual ads
Of course, during these hours We will do our best to cover all announcements made during Nintendo Direct February 2021 in more detail. In the meantime, we invite you to wait for the next articles, as this is the first "real" Nintendo Direct in over a year. The latest presentation, as you noted Shinya Takahashi Nintendo, dates back to September 2019. 2020 was, however, full of Nintendo Direct Mini fragmented by the watershed of the pandemic. There was a lot to talk about, and certainly today the opportunity to do it further will not be lacking.
Now it's up to you to tell us yours: what do you think of these ads? Let us know below, and as always do not forget to stay on TechGameWorld.com for all the most important news on the gaming sphere. To buy discounted codes for Nintendo Switch (and more) take a trip to Instant Gaming!